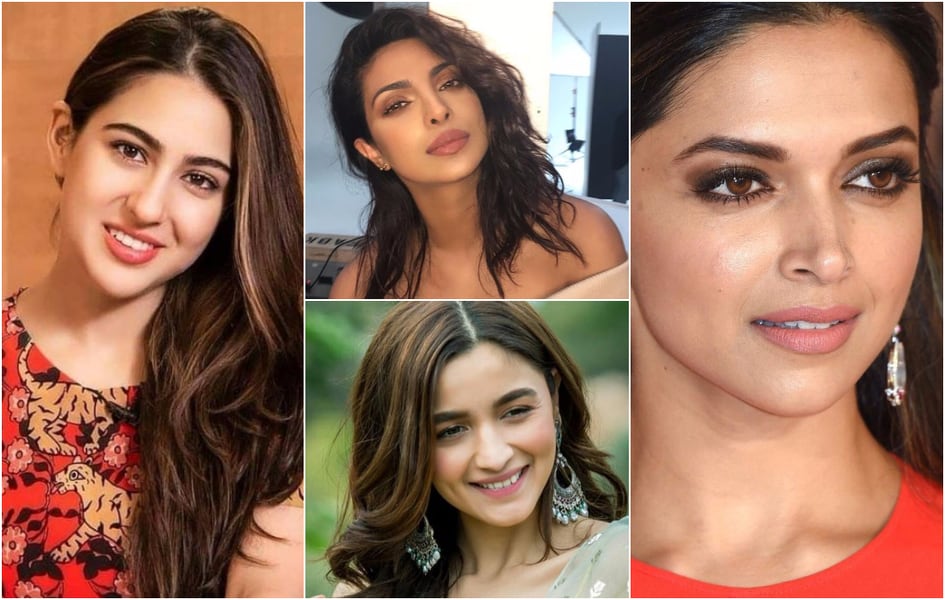 With so many makeup products out there, we all definitely get tempted to try them all. But trying out all sorts of products every day becomes impossible! However, the new trends on the block are the natural makeup tricks for Indian skin. These tricks help you to get the most of your makeup product without looking over the top! These natural-looking makeup tricks are great for all the Indian skin tones. In addition, considering the fact that the Indian skin has various tones, we have got you covered. Above all, from every day casual to office wear and weekend makeup, you can try all of these!
Here are 7 fabulous and natural every day makeup looks for every Indian skin tone out there –
Basic Beginners
TV-actress Erica Fernandez's personal makeup channel has fabulous tutorials for the beginners. With products that are available in any cosmetic store, you can create a simple basic look. This look is perfect for the college-going girls and office going ladies.
From Drab to FAB in 5 minutes
This tutorial is for all those dull days when your mood, skin or hair just isn't in good shape! It's all about going from looking boring to stunning and glowing naturally in just about 5 minutes. With a hint of peachy pink lips on your skin, you are bound to feel fabulous instantly!
"No-Makeup" Look
Yes, a 'no-make' look is a thing that makes you look as natural as possible with minimum products. This look is just to conceal any blemishes or acne marks and give you a natural glow and flawless skin texture. In addition, throughout the video, there are a lot of other makeup hacks too!
Natural Makeup for Dusky Beauties
For all the dusky beauties out there, this tutorial is for you! With quick steps and basic products, you too can create this basic yet gorgeous everyday look. Try out the look and you would do it every day!
Seven Products Office Look
This tutorial is a blessing for those who want a quick makeup without using tons of products on the face. However, with seven simple products, you can achieve this fabulous office look. Above all, this goes natural look goes with every outfit and every mood.
Easy + Affordable
Investing in super costly makeup products might not be everyone's cup of tea. And if you do belong to the affordable makeup hogger, then this tutorial is for you! With affordable products, you can surely nail this fun and girly look every day. In addition, the tutorial also contains a few tips on how to blend your foundation base correctly.
Go-to Sunday Vibe
An easy-breezy weekend look is just what we need for lazy days. This effortless natural and nude-toned look is exactly what you need for the chill and laid-back Sunday with your friends. In addition, the tutorial shares detailed tips for the beginners on how to keep the look simple and basic.
The basic products you might need to achieve any of these looks are –
BB Cream / Concealer
Compact Powder
Eye Shadow / Blush
Eyeliner
Mascara
Lipstick
In conclusion, with these basic products and easy tutorials, you can try many natural and everyday looks.