Many of us go weak knee at the sight of a rich black saree, don't we? And we often fall into temptation and buy it! Above all, a black saree can never go wrong. It is literally the traditional version of a Little Black Dress that is our all-time favorite. It oozes exotic charm and looks sophisticated but sexy at the same time! In addition, if styled this magnificent black saree in the right way, it radiates sheer elegance. However, a black saree is probably one of the easiest saree to style, as it is literally like a blank canvas.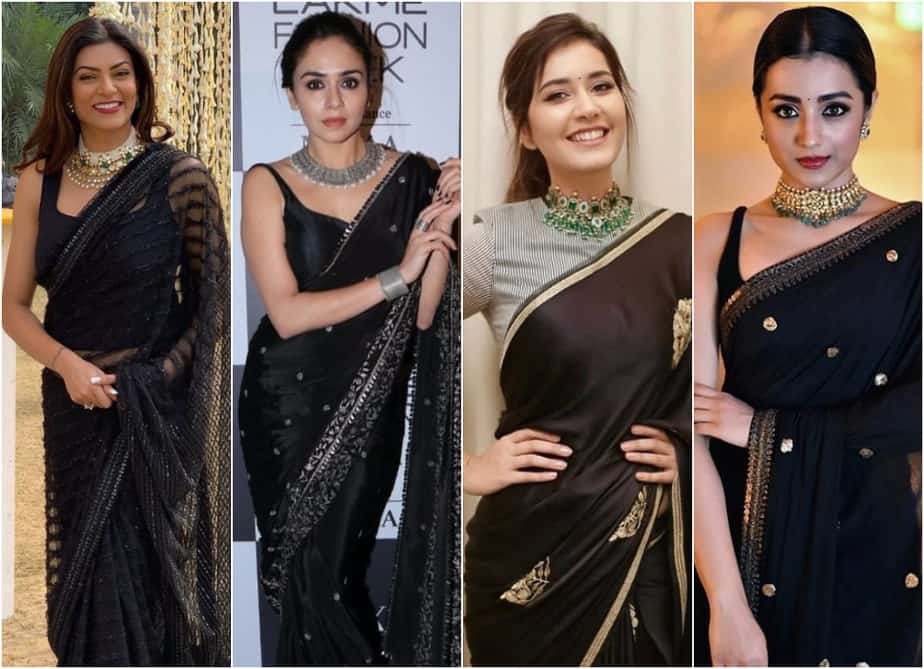 Check out the amazing and easy ways to style a gorgeous black saree –
Blouse Designs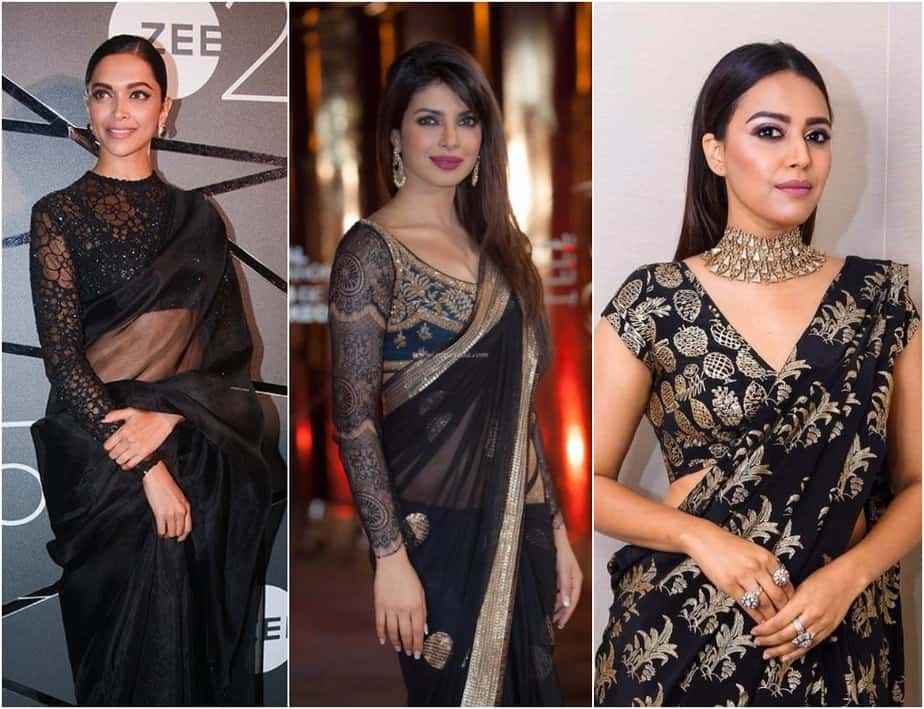 Saree blouses and their designs are essential to keep up look chic and classy. However, if you want to keep the blouse color in the similar black hue or print, experiment with the blouse patterns! When you pair a chic pattern blouse with a simple Black saree, it can add the much-needed glam to your look. From high neck to a deep 'V', play around with the neck patterns. This way you can achieve the elegance and grace even from a rather plain or simple black saree.
Contrast Vibe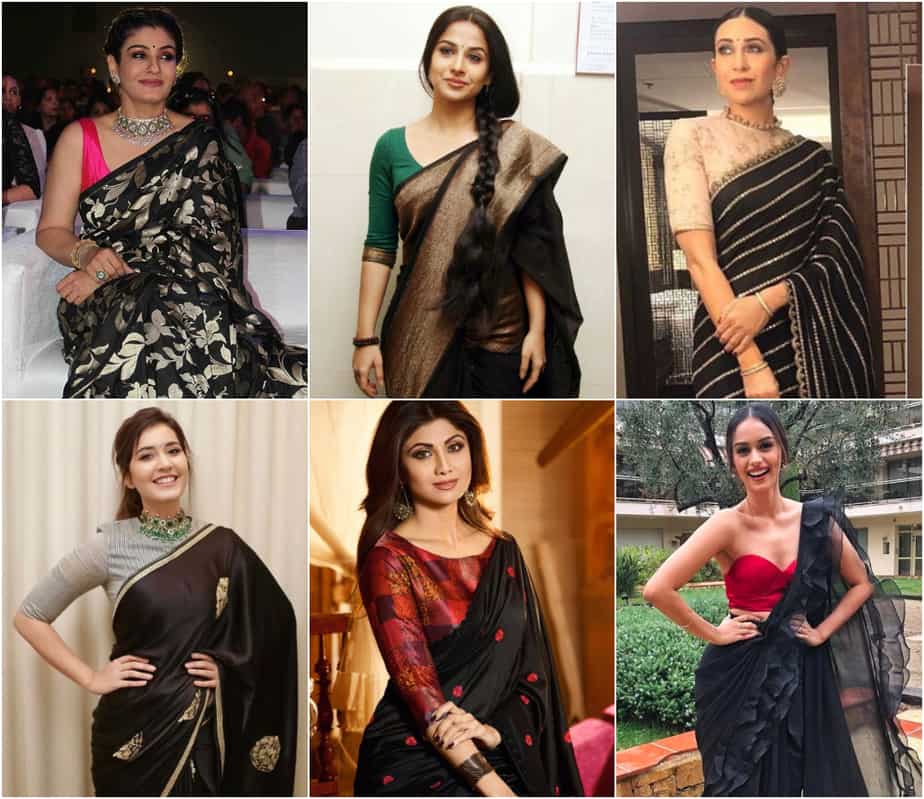 A fancy contrast colored blouse adds a little oomph factor to your look. As we mentioned, black saree is the easiest to mix and match with, you can pick any shade of pop-colored blouse. If the saree is plain or a simple one, wear it with different colored blouses each time. Black works fine with bright hues and pink, red, green, or grey works great with it.
Black on Black – Monochrome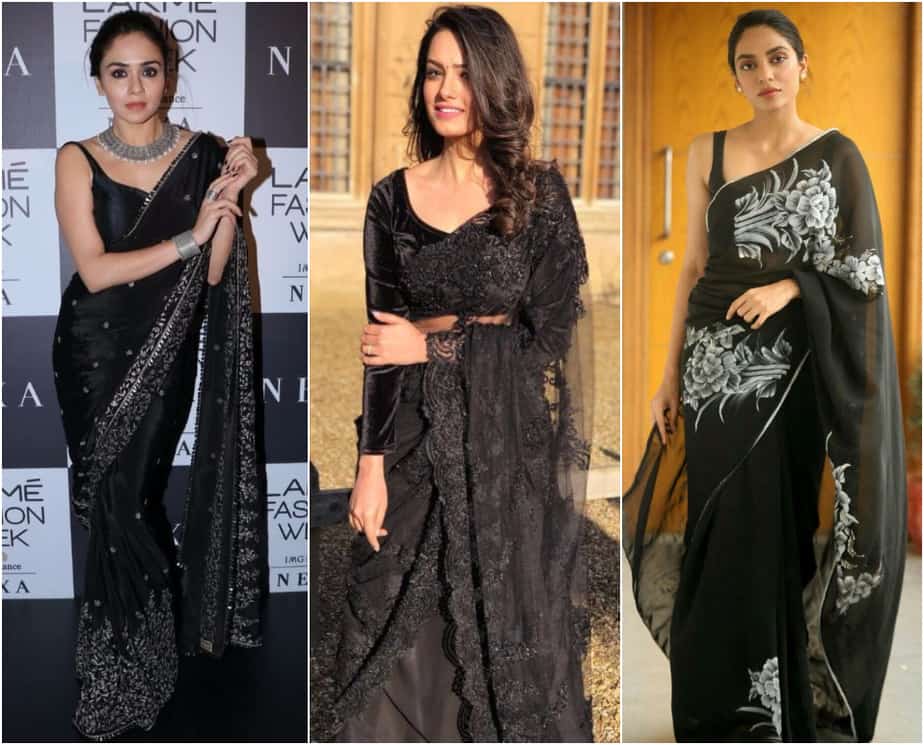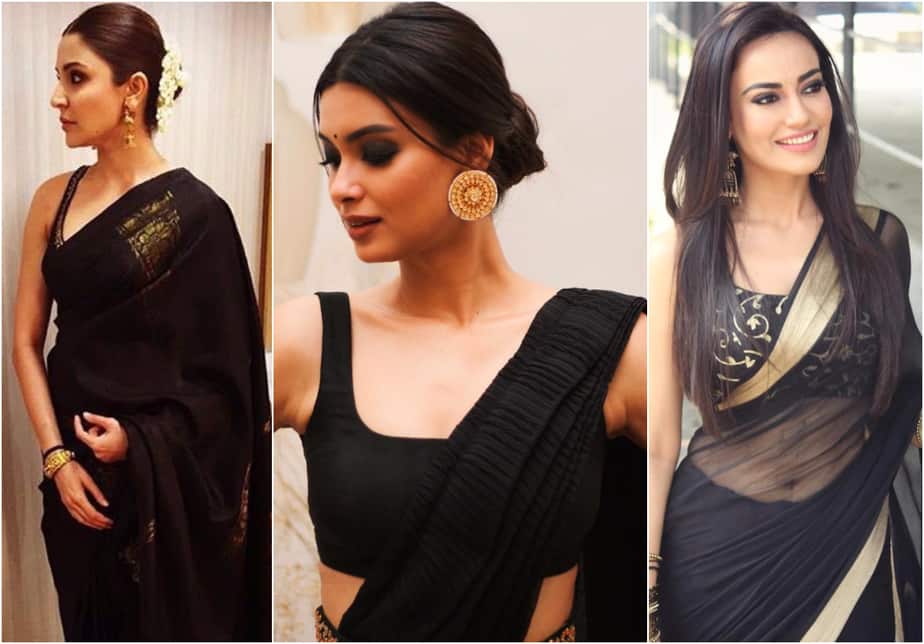 All black is literally not less than a black beauty of sheer grace and style! Go monochrome black on black and you are sure to turn a few heads. This monochrome technique gives you a lot of room to experiment with a lot of styling. From accessories to jewellery and even mix and matching fabrics in black together. Play around with net, satin, velvet, georgette or silk and see how well they work together to give you a chic look.
Statement Jewellery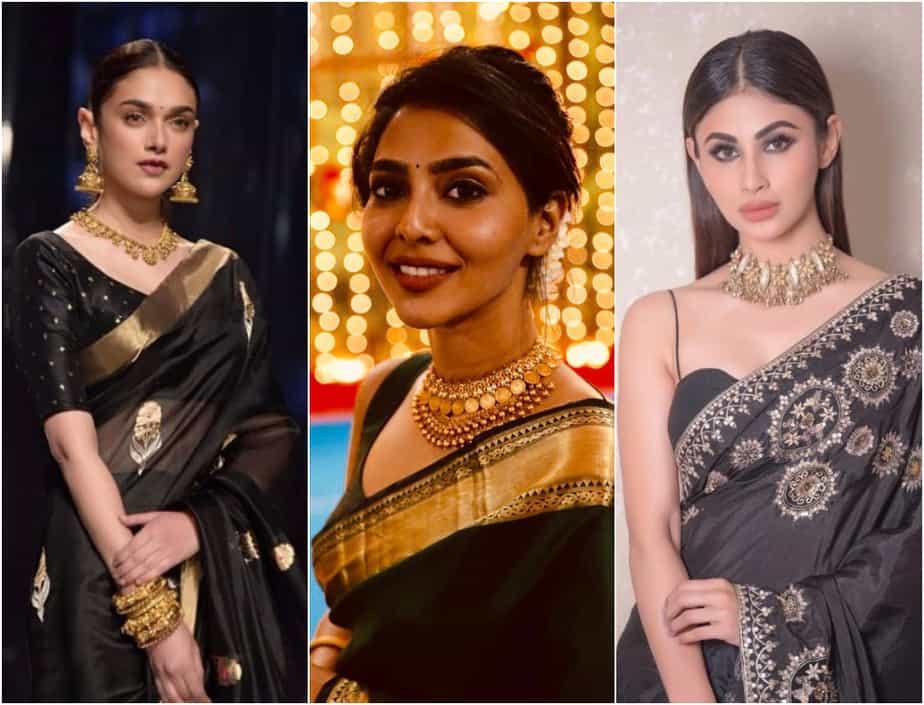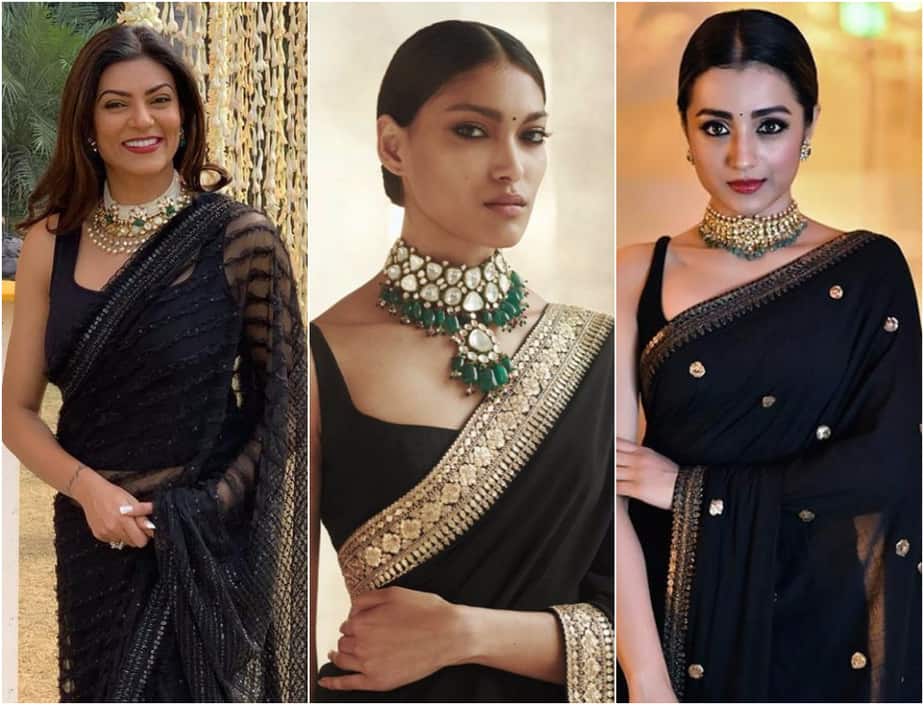 A black saree gives you a whole lot of space to play around with your jewellery. Therefore, if you accessorize it in a right way, it will look amazing! But with the wrong accessories for black saree, it will turn out to be a fashion disaster. Depending on the work on your saree, style it with gold or silver statement jewellery. In addition, if your black saree is plain and simple, add your statement jewellery in pearls or emerald. Emerald green and black have always been a classic combination. Similarly, pearls or Polki with a black saree pairing never fails. Take cues from our celebs and you won't regret!
For a statement piece, you can add metallic belts, sequin clutch or stone brooches, and saree pins.
Hope these tips will help you style a black saree and makes you look alluring and elegant!