Centuries ago, the mughals brought the artistry of banarasi silk to India. It is intricate, takes a long time to craft and was originally meant only for royalty. Something with such great historic culture, deserves the same amount of importance today. So here's a list of the most stylish and trendy banarasi saree blouse designs for every occasion. From ruffled sleeve blouse designs to closed neck blouse patterns, we've got you covered.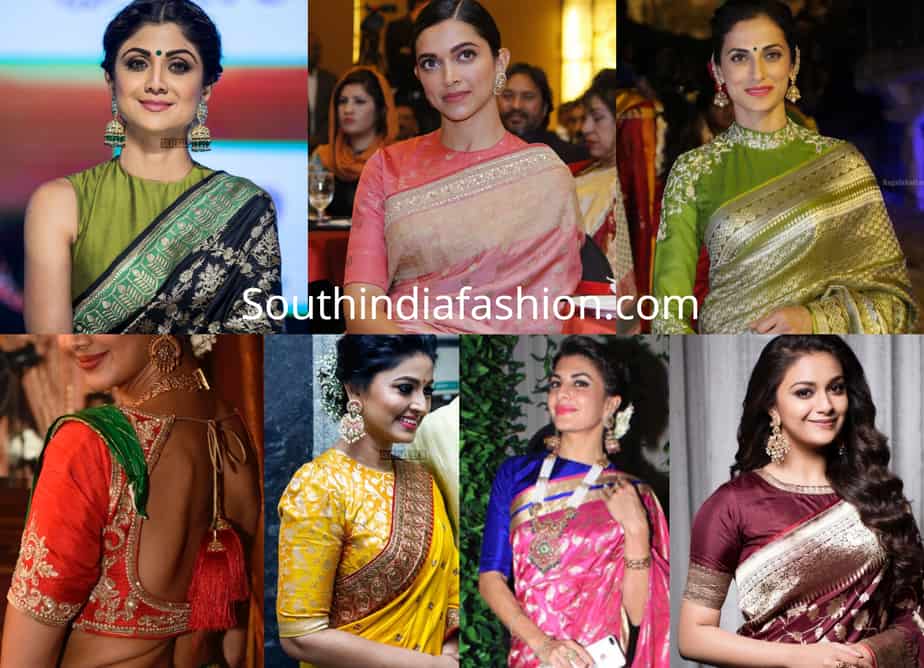 Banarasi Saree Blouse Designs:
1. Plain Closed Neck Elbow Length Sleeves Blouse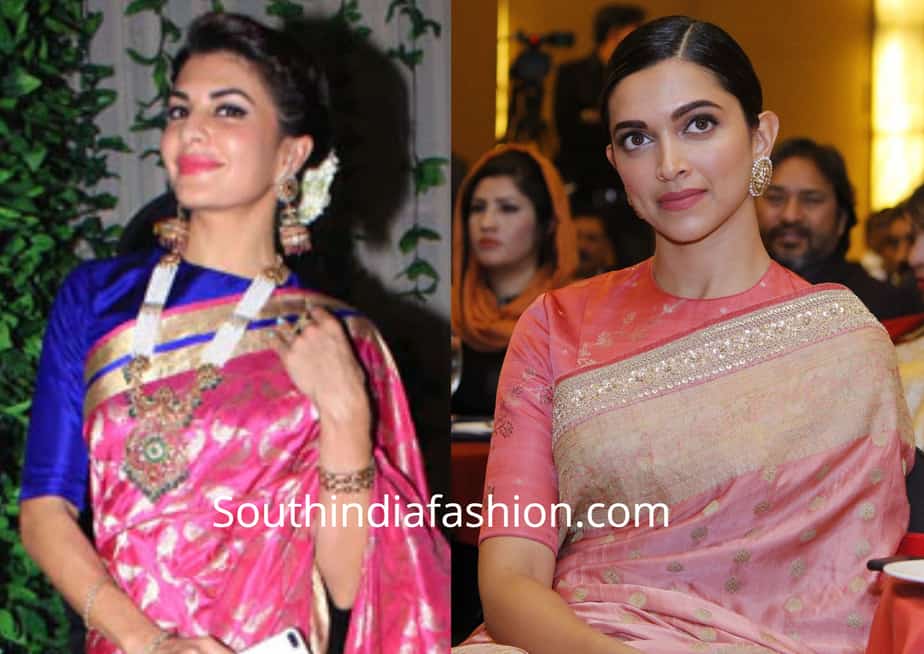 It's pretty clear that elbow length sleeves are no longer a thing of the past. Both celebs and the everyday woman have been loving this trend this season. Take it up a notch with a closed neckline. You could also opt for a mandarin collar for some added creativity.
2. High Neck Full Sleeves Embroidered Blouse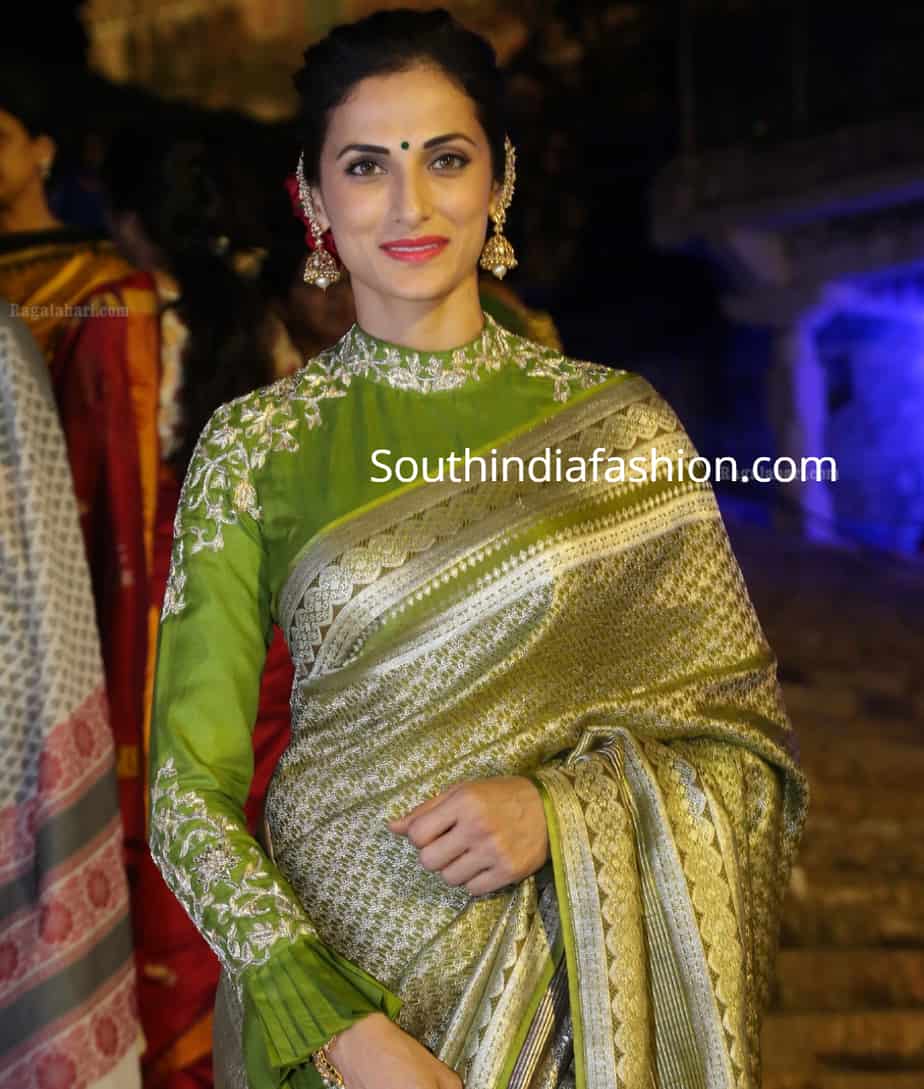 For all those who love a modern twist in traditional saree looks, these type of banarasi saree blouse designs is the way to go. Let the grandeur of floral embroidery and ruffled sleeves take over and make you shine.
3. Plain High Neck Full Sleeves Blouse With Zari Sleeves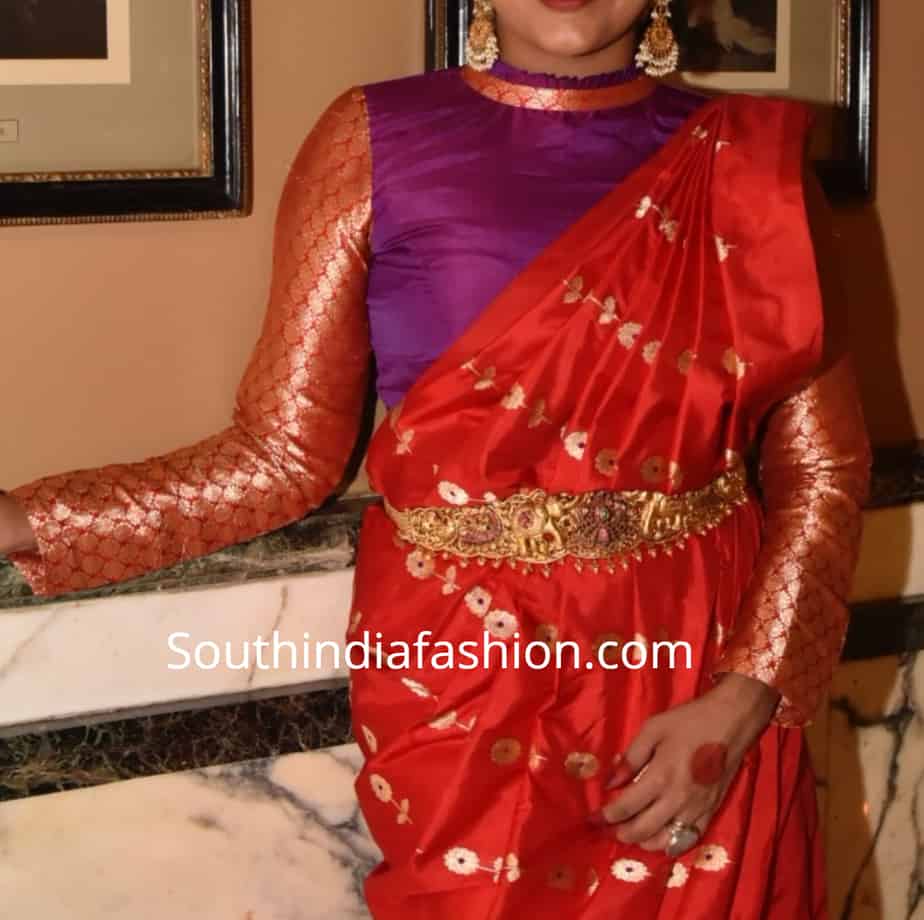 This design is for those looking for tradition, modernness and elegance all in one blouse. Adorned with rich zari sleeves, this full sleeved blouse is perfect for the festive time. Using zari on the sleeves and the neck instantly ups the style quotient.
4. Boat Neck Blouse With Border On Neckline and Sleeves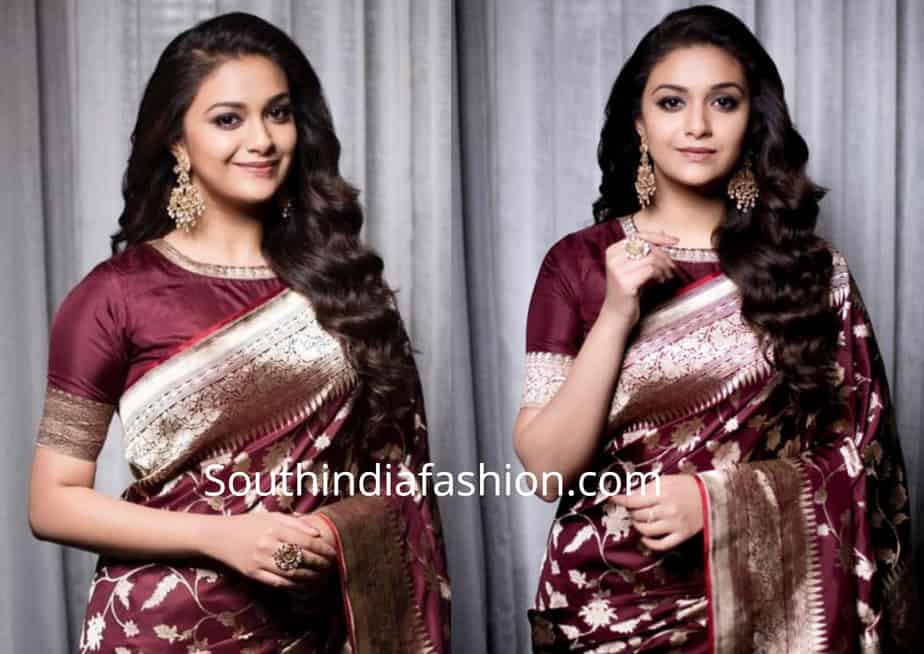 Boat neck blouse designs are the perfect accompaniment for your banarasi silk sarees. Not only are they versatile but also, they are flattering on all body shapes and sizes. Boat necks with a jeweled neckline or some zari border along the neck and sleeves are wise and fashionable choices.
5. Closed Neck Elbow Length Puff Sleeves Blouse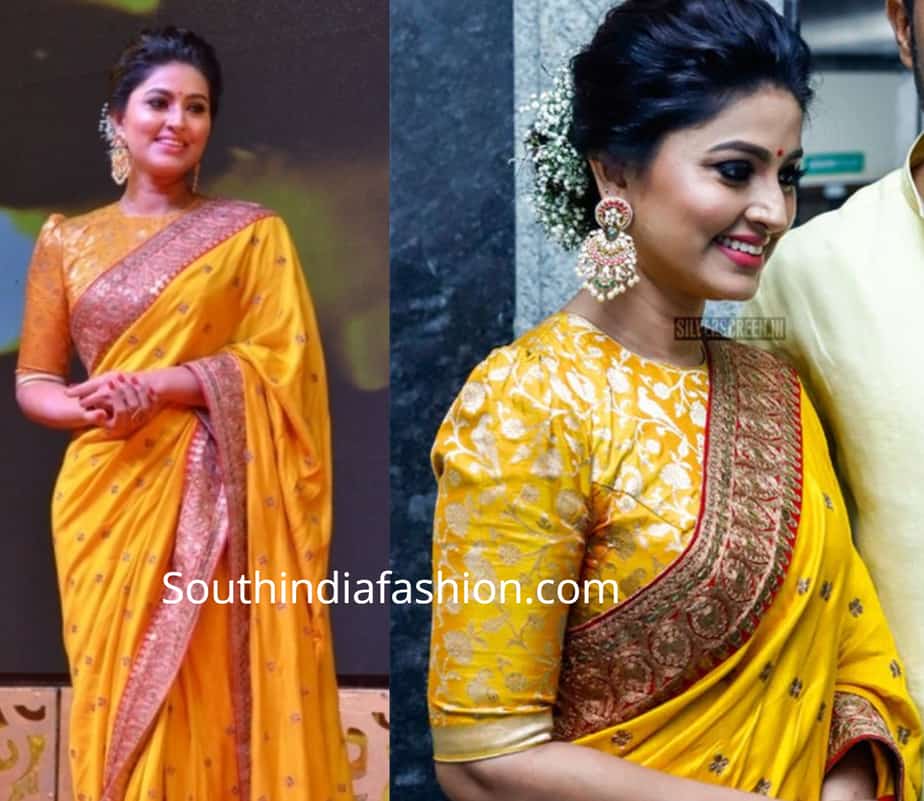 Bring back retro fashion to your life with puff sleeved blouses. This banarasi blouse design looks chic no matter what length the sleeves are. Pair with traditional jewelry to capture the real essence of puff sleeve blouse designs.
6. Plain Full Sleeves Blouse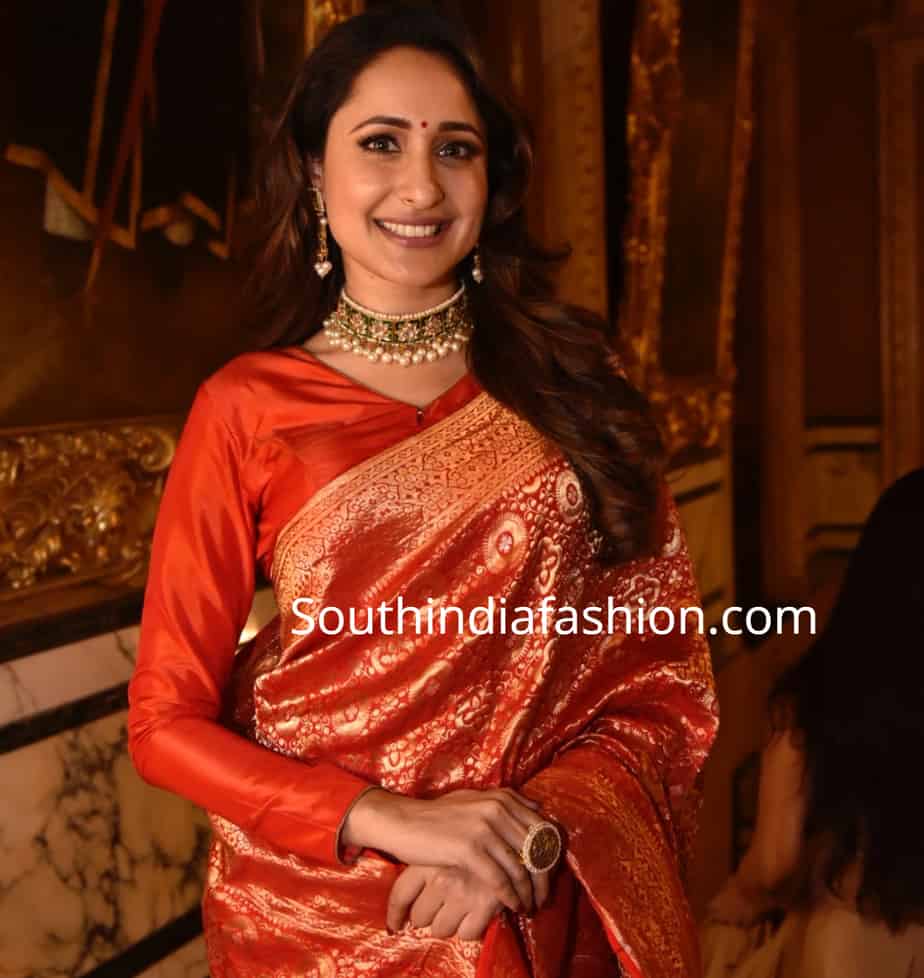 Minimalism is the next big thing in ethnic fashion. Simple and plain blouse patterns are being preferred by more and more women. Full sleeves add a classy touch to any blouse. You can keep the neckline a V-shape for some uniqueness.
7. Elbow Length Ruffle Sleeves Blouse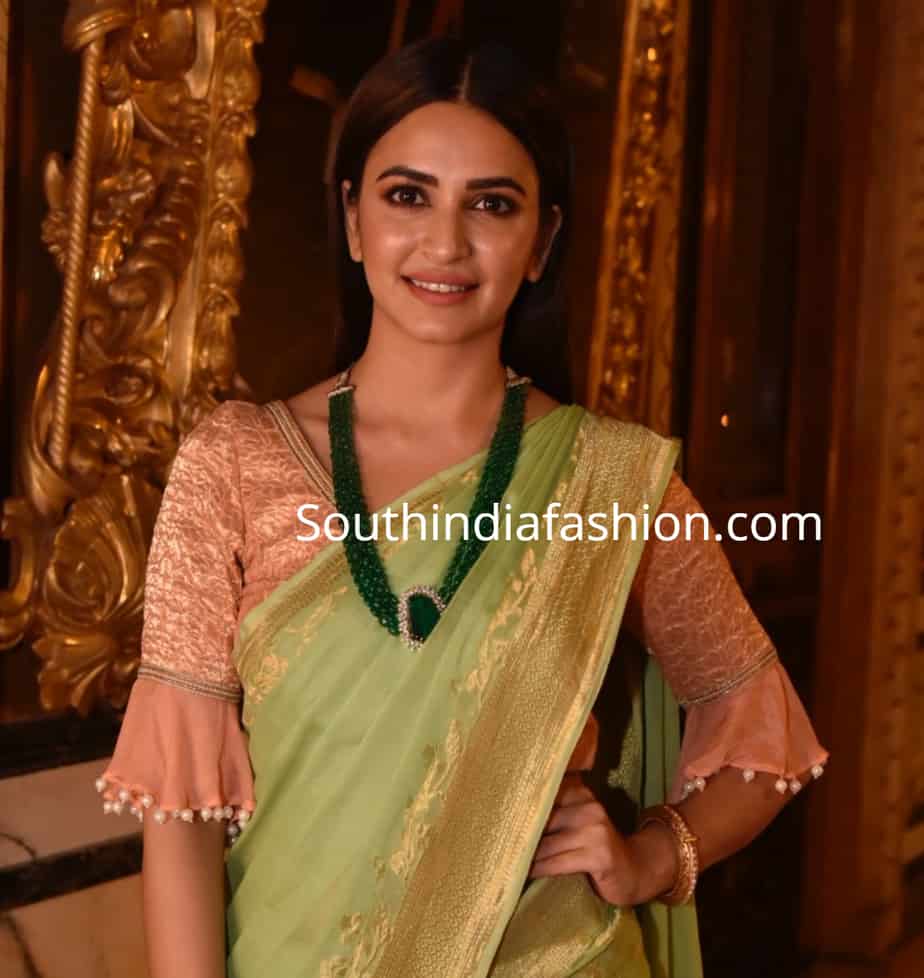 Ruffles are a new trend that has entered the ethnic wear scene recently. You could further elevate the blouse by adding beads or tassels at the hems of the ruffled sleeves. These blouse designs also complement contemporary jewelry very well.
8. Ornate Maggam Work Blouse
Maggam work blouse designs are lavish, extravagant and the perfect companion to your nine yards for a wedding or special occasion. Embellishments along the sleeves and neckline is all the charm your saree needs. Such heavy blouses can be pulled off with subtle makeup.
9. Plain Blouse With Trendy Back Neck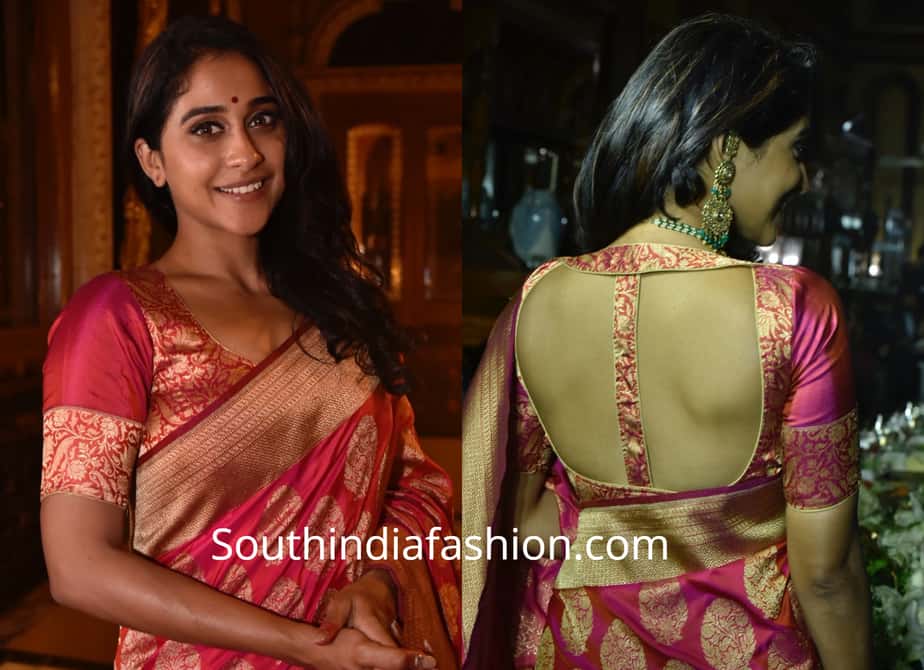 Trendy and unique back neck blouse designs can do wonders for your saree looks. For your next party, opt for banarasi saree blouse designs that have a unique back opening with cutouts.
10. Sleeveless Closed Neck Blouse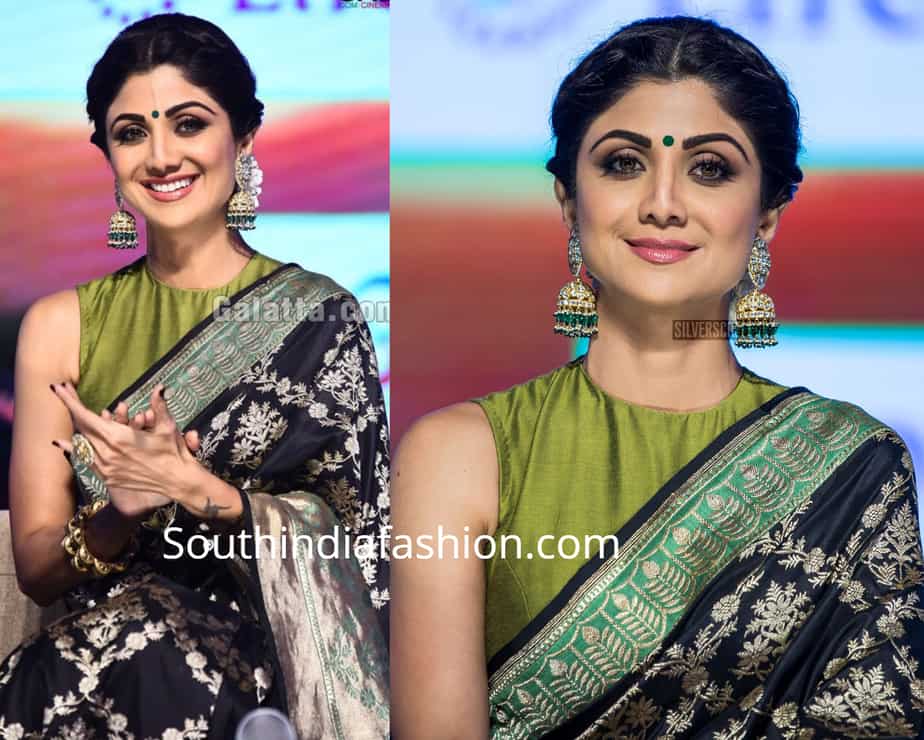 If you prefer fuss-free looks, stick to such banarasi saree blouse designs. Sleeveless blouses with a closed neck are statement-making all on their own that they don't require any added bling. Pair them with huge jhumkas or chandelier earrings.
11. Contrast Floral Print Blouse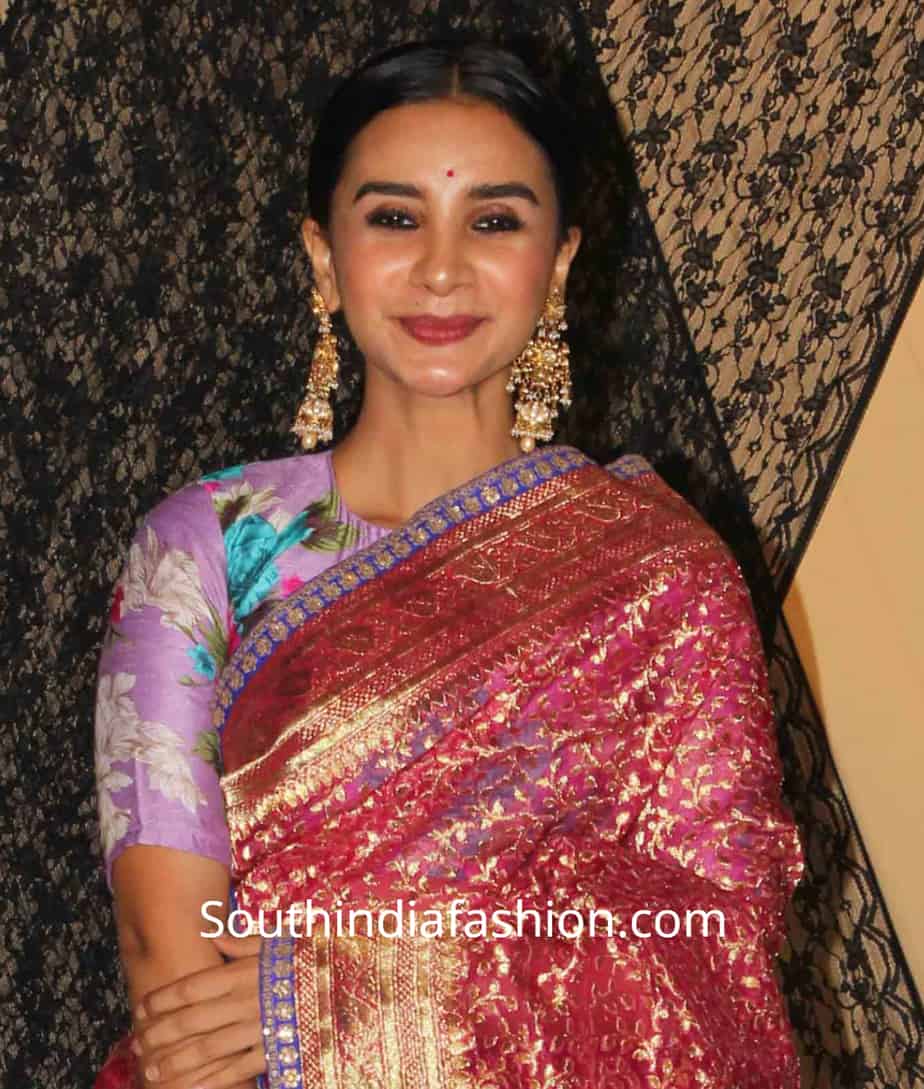 Contrasting blouses are the go-to trend for the season. Pair prints with other prints or contrast colors. Floral prints are taking over this season, so why not jump on the bandwagon too? This look is sure to get you noticed and looking ravishing for all occasions.
12. Simple Round Neck Elbow Length Sleeves Blouse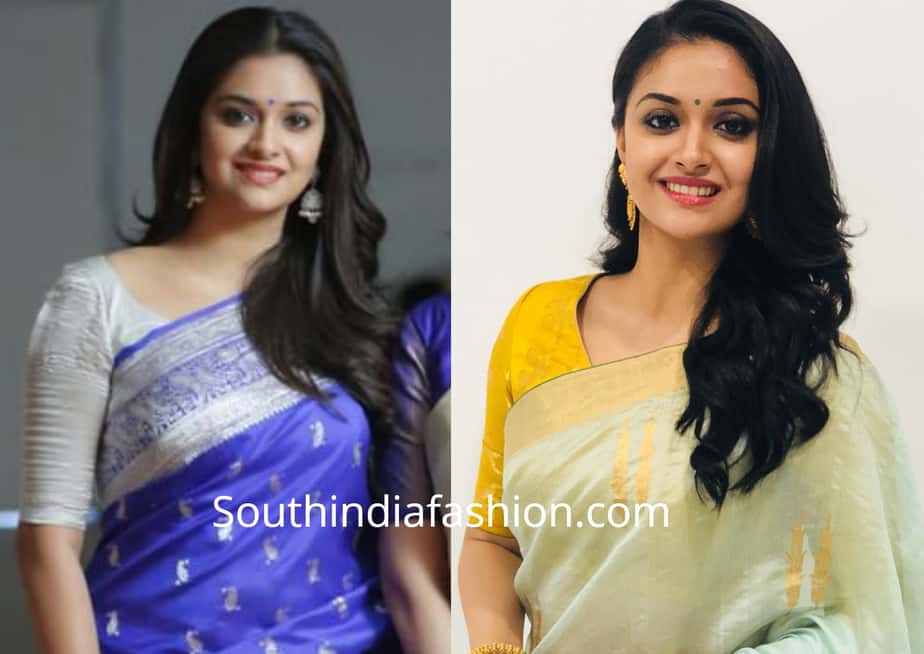 One can never go wrong with a basic round neck blouse. It is timeless and classic and something every woman probably has in her closet already. Their versatility is what's most appealing. You could pair these simple round neck blouse designs with just about anything and everything.
13. Simple Embellished Elbow Length Sleeves Blouse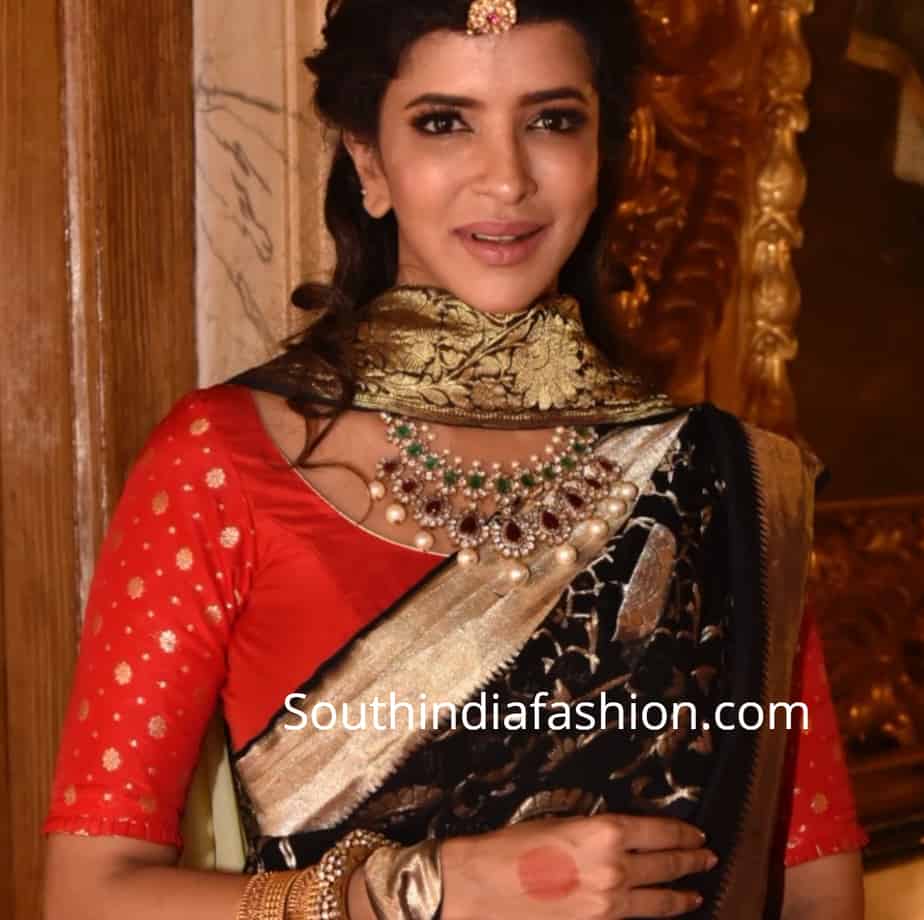 Even the simplest of embellishments can add the right amount of sparkle and shine to your banarasi silk blouses. You can choose anything from kundan work to aari work. They're among some of the latest banarasi saree blouse designs for weddings and festivals.
14. Sleeveless Blouse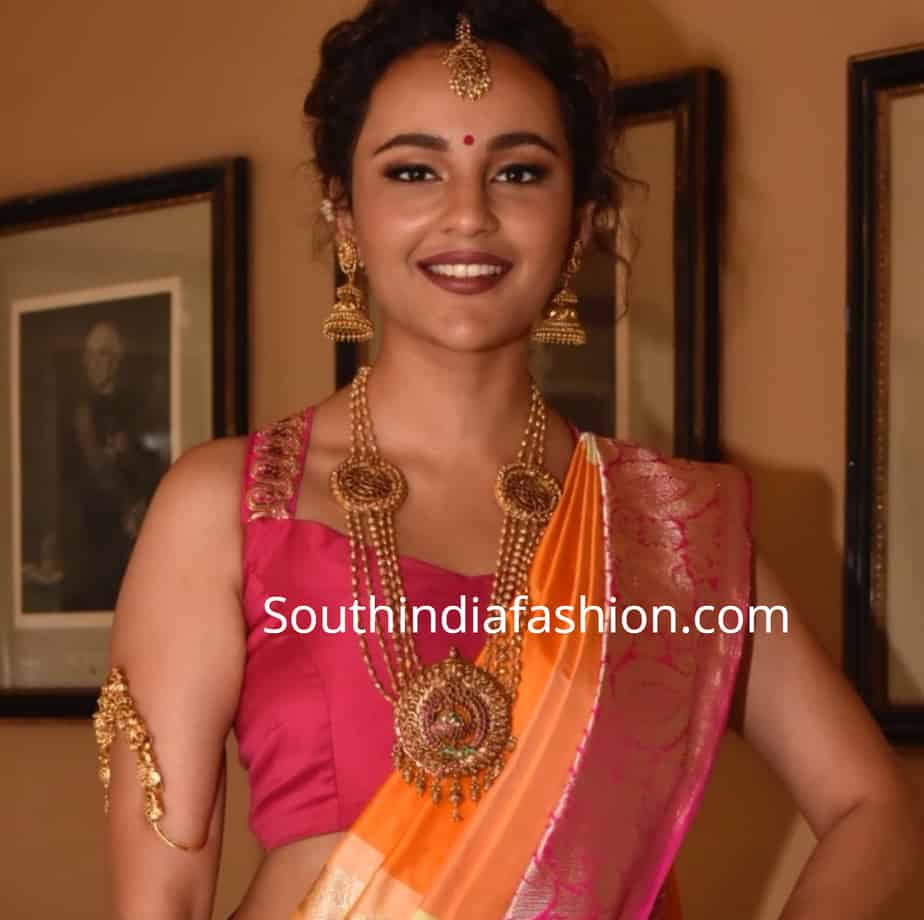 Sleeveless blouses are a never-dying fashion trend. For some extra oomph, embellish the sleeves with sequins and rhinestones. You could also add a unique back opening to enhance this already gorgeous blouse pattern. Similarly, halter neck blouses pair really well with banarasi sarees too.
15. V-Neck Elbow Length Puff Sleeves Blouse
Deep V-necks combined with puffy sleeves are an 80's fashion trend that's making a comeback. Rock this vintage style with your favorite banarasi silk saree and accessorize with some statement jewelry to elevate the attire.