Some people like it bold and to stand out in a crowd. That's what Sayanti Ghosh, a designer from Kolkata, mainly specializing in out-of-the-box saree blouse designs, is all about. Her designs are so unique yet so fitting for the everyday woman. Scroll through some of her best and trendy ready-made blouse designs below.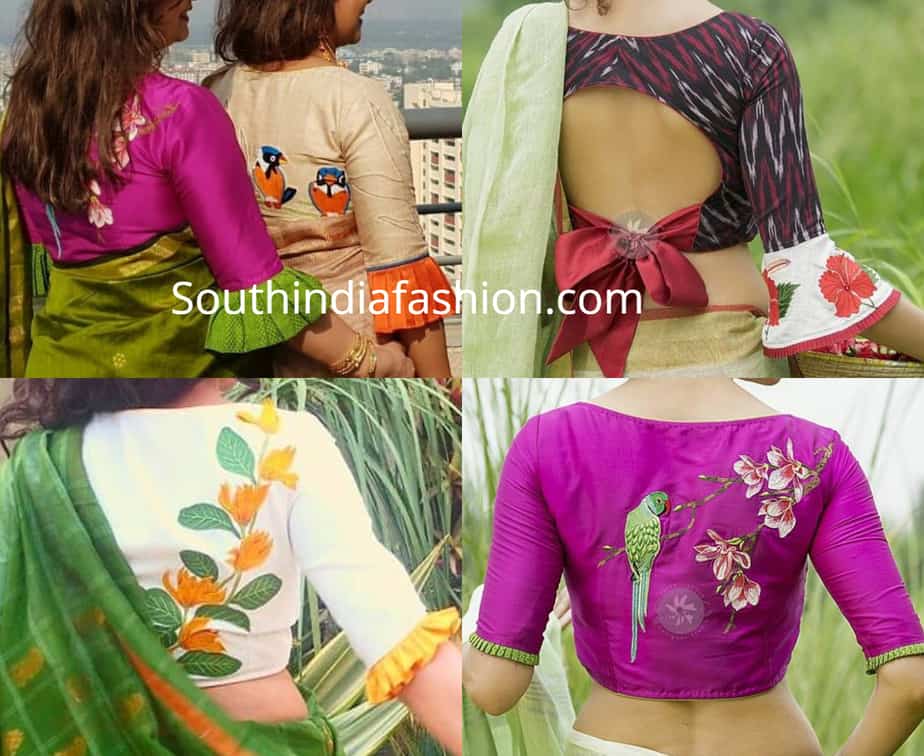 Retro blouses are all the rage this season. From 3/4th length sleeves and ruffled hems to floral and bow back designs, this trend is here to stay. Sayanti Ghosh implements various elements of nature into her unique blouse designs. Embroideries of birds, flowers and leaves are common in her designer blouses.

Intricate and detailed embroidery is a major part of this ready-made blouse designer's brand. A combination of creativity and craftsmanship is evident in this Taj Mahal blouse embroidered with beads.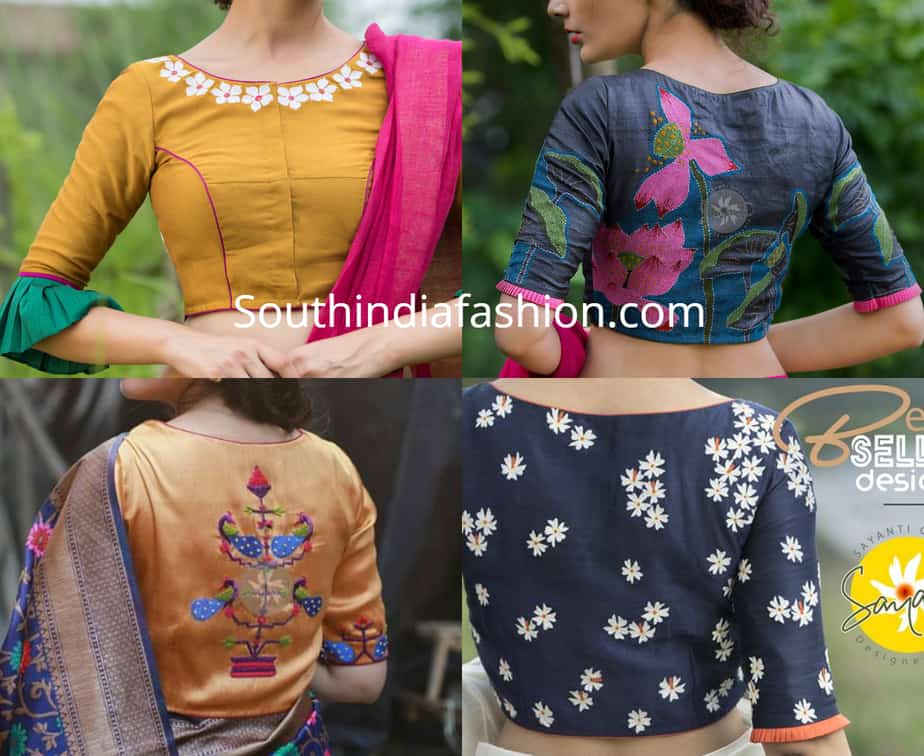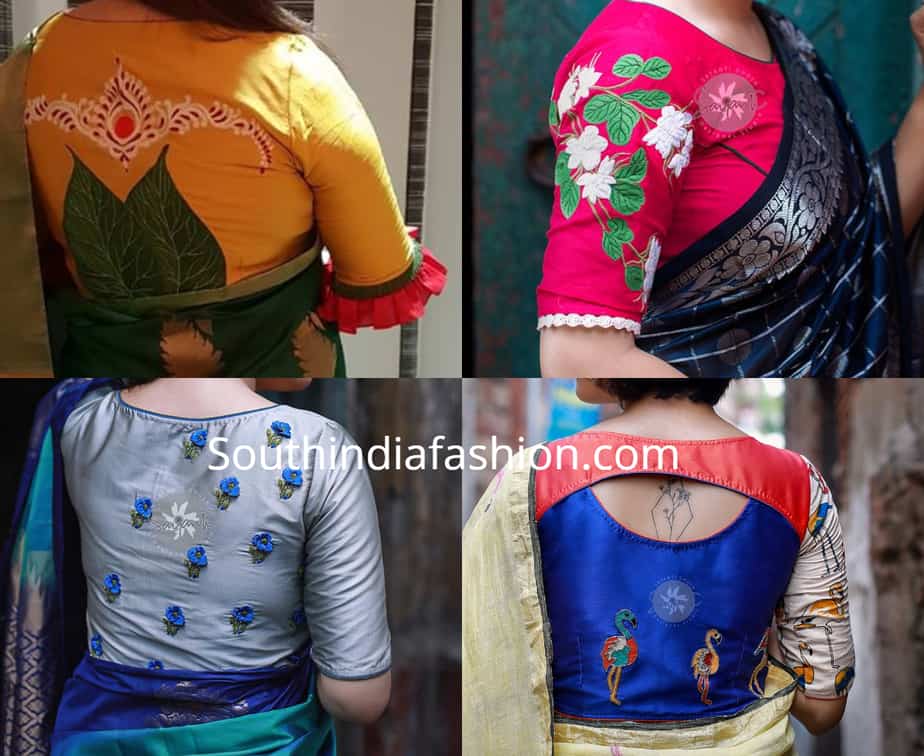 Mixing colors and prints together effortlessly is another one of Sayanthi Ghosh's specialties. She uses techniques such as katha stitch, madhubani, 3D embroidery and paithani to bring her blouse designs to life.

Madhubani-inspired ready-made blouse designs is another one of the many looks this Indian wear designer is known for. Folk-themed motifs such as birds, Krishna, Durga and Ram & Sita are prominent in her saree blouse designs.
Unique back openings such as diamond, inverted triangles, etc  are also a part of Sayanti Ghosh's ready-made blouse designs. Importance is given to both silhouette and surface technique in her designer saree blouses.
For inquiries message on their Facebook: https://www.facebook.com/Sayanti-Ghosh-Designer-Studio