Ruffle collar necks have always been popular among western fashion. But of late, they've entered the Indian fashion scene as well. More and more celebrities are sporting frill collar blouse designs now. And that's why you need one too! There are plenty of types of frill collar neck blouses. Here are a few to give you ideas on what to look for on your next shopping trip.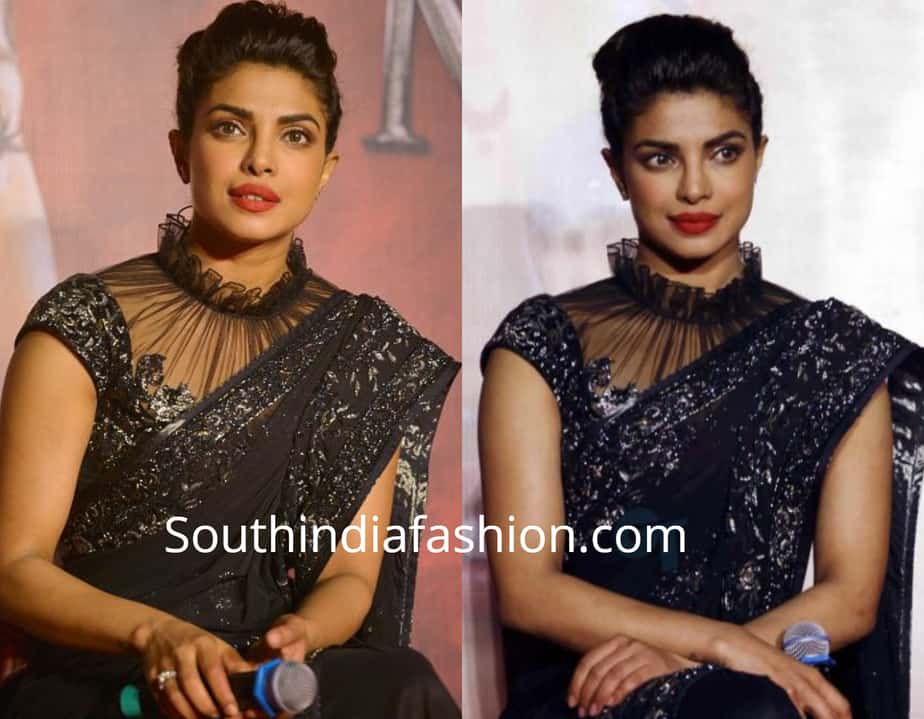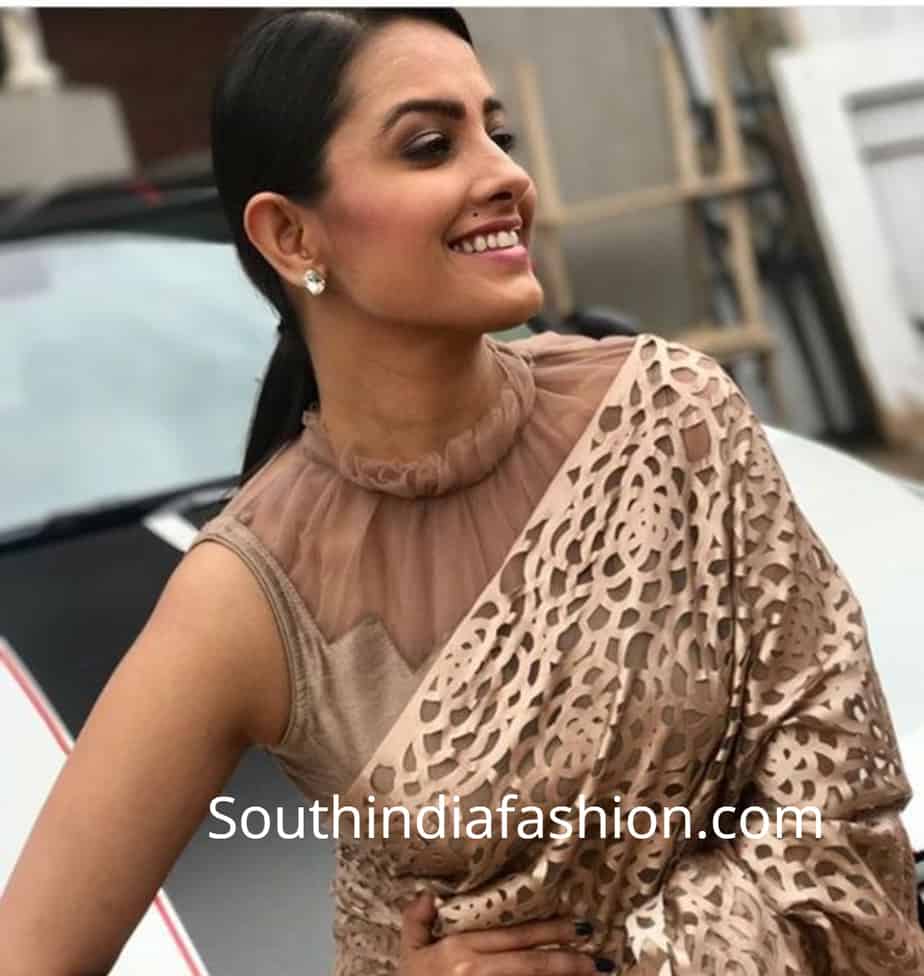 Go for ruffle collar saree blouses that are gathered at the neck for a royal and elegant look. These frill collar blouse designs are very flattering as they frame the face. Wear them with your hair tied up into a bun to keep the focus on your blouse. You can pair them with both simple as well as heavily embroidered sarees.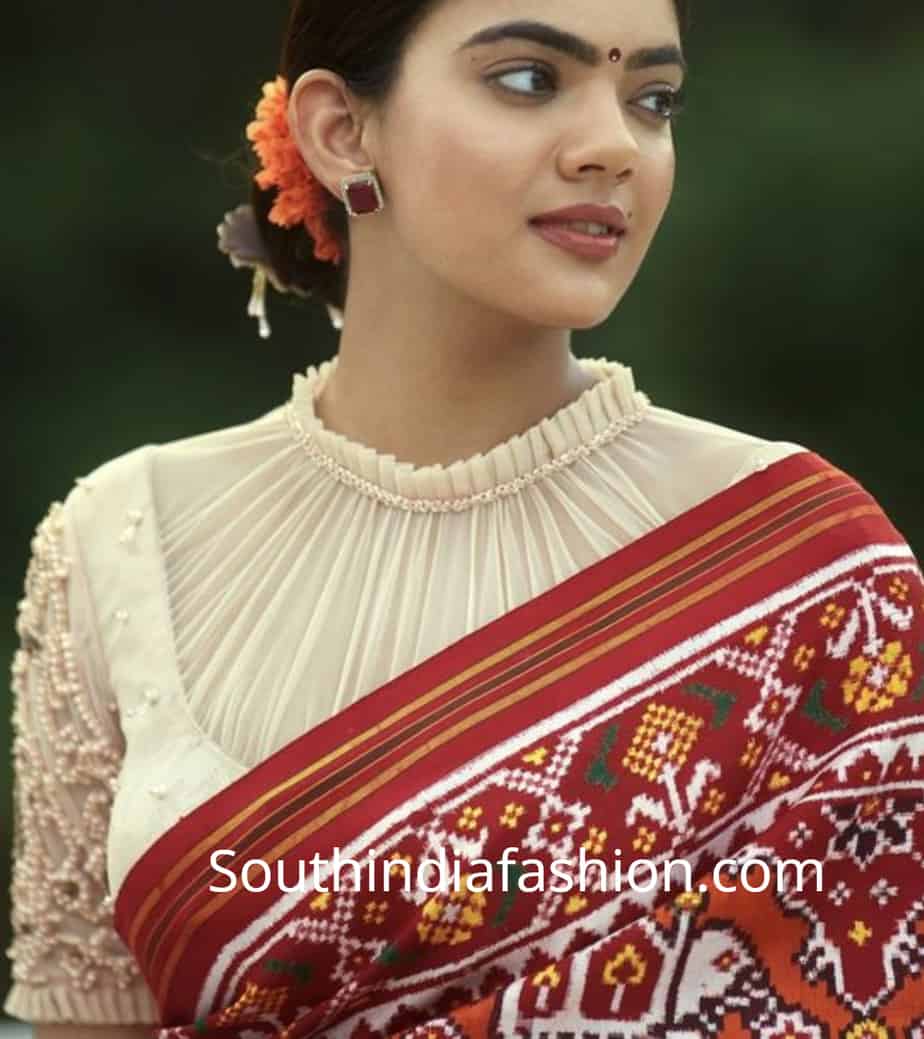 Take this trend a step further with embellished ruffle collar blouses. A string of pearls or rhinestones around the neck adds the right amount of charm to any simple frill collar blouse design. Pair them with simple sarees to nail this look.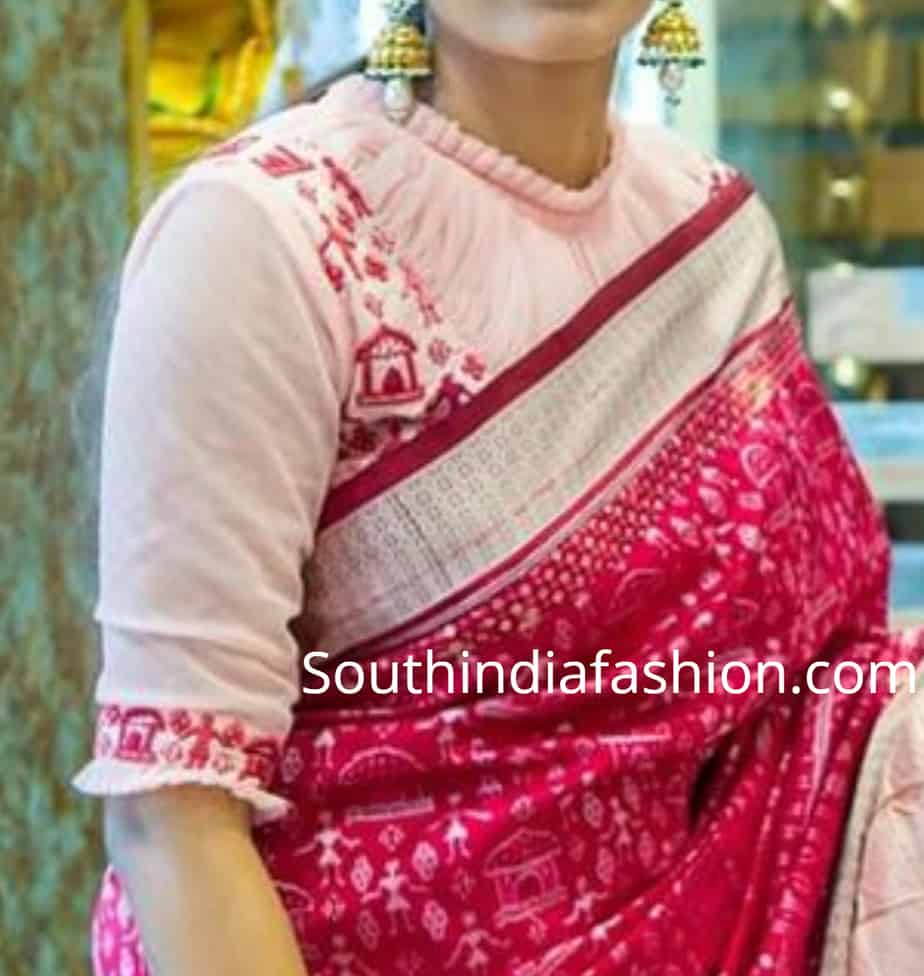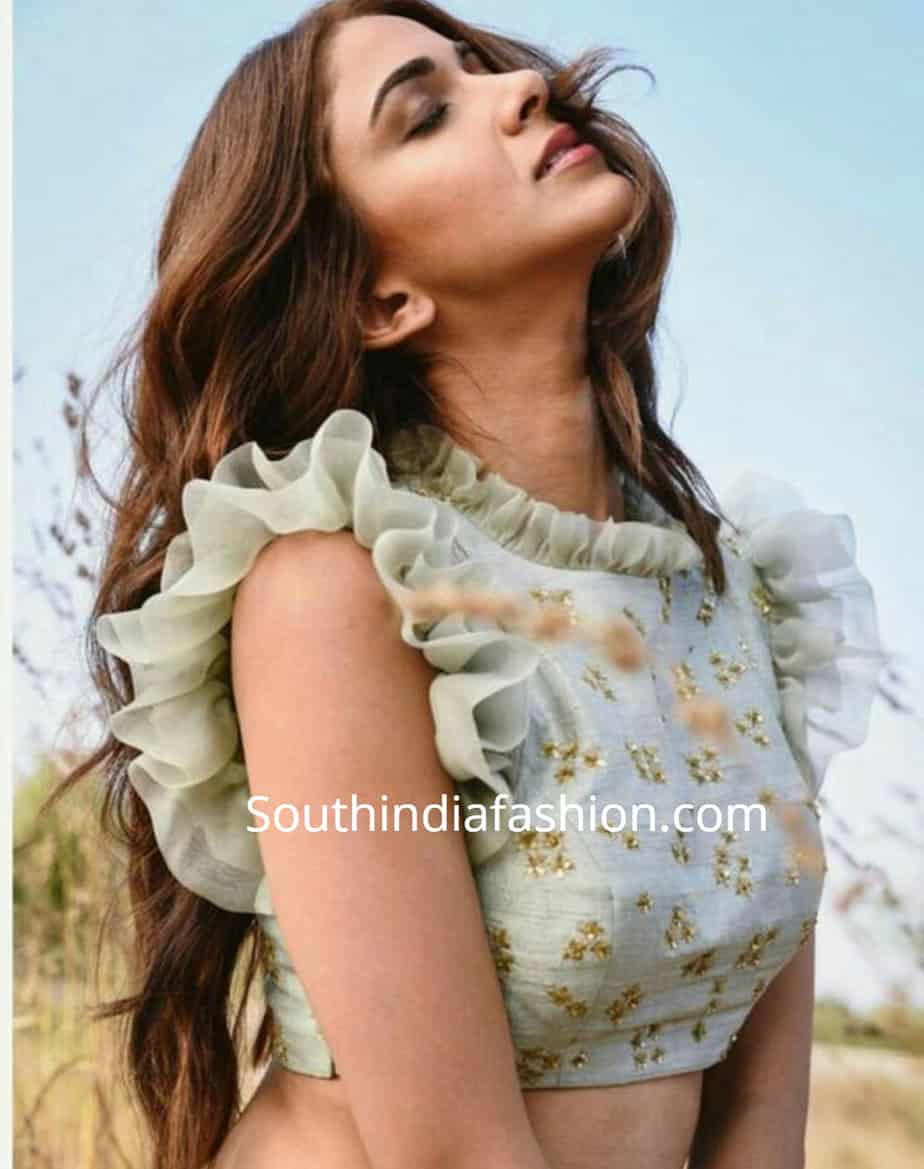 Ruffled sleeves along with a frill collar are another style of frill collar blouses. They work great on both sleeveless and elbow-length blouses. You could opt for tiny frills on the sleeves to match the ones on the collar or go big to make a statement. Either way, these saree blouses are a head-turner.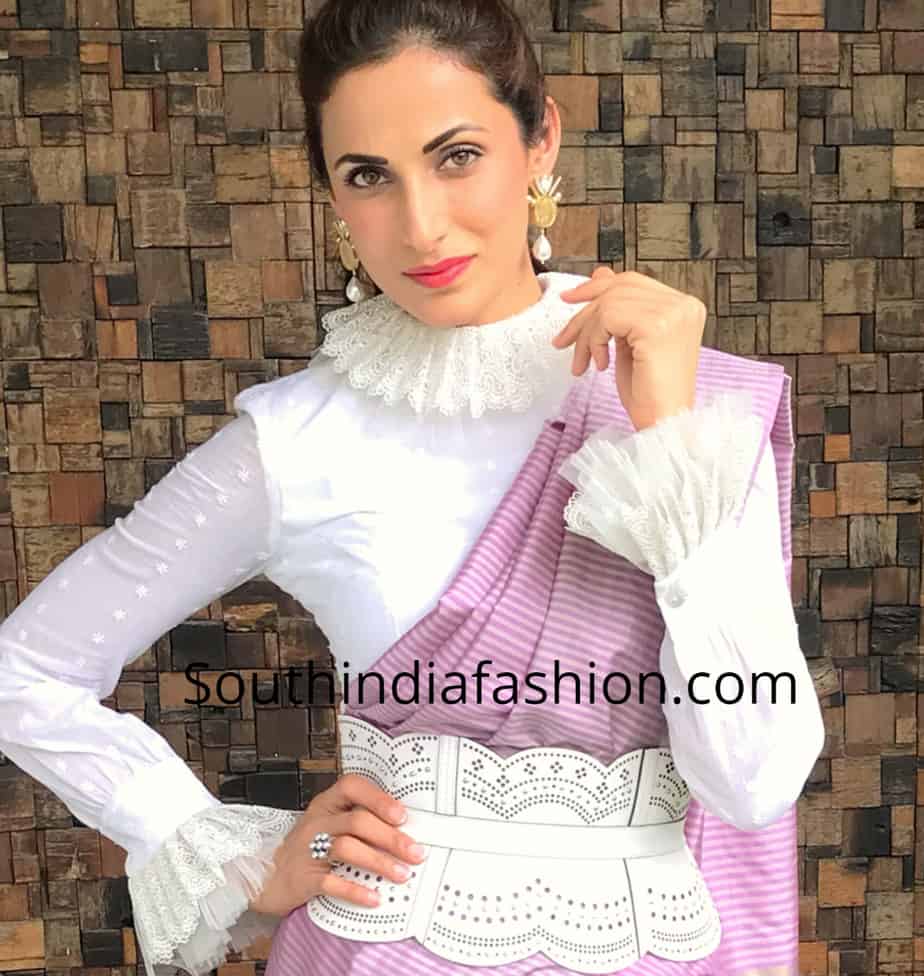 Here's another unique frill collar blouse for those who have a bold and daring taste in fashion. Layered lace frills on the ends of the sleeves as well as the neck take any saree look up a notch. Pair with cotton sarees for a contemporary look.
Ruffles don't always have to be in sheer fabrics. They can be done with the same fabric as the rest of the blouse. These frill collar blouse designs are perfect for those who like playing it safe and keeping it simple.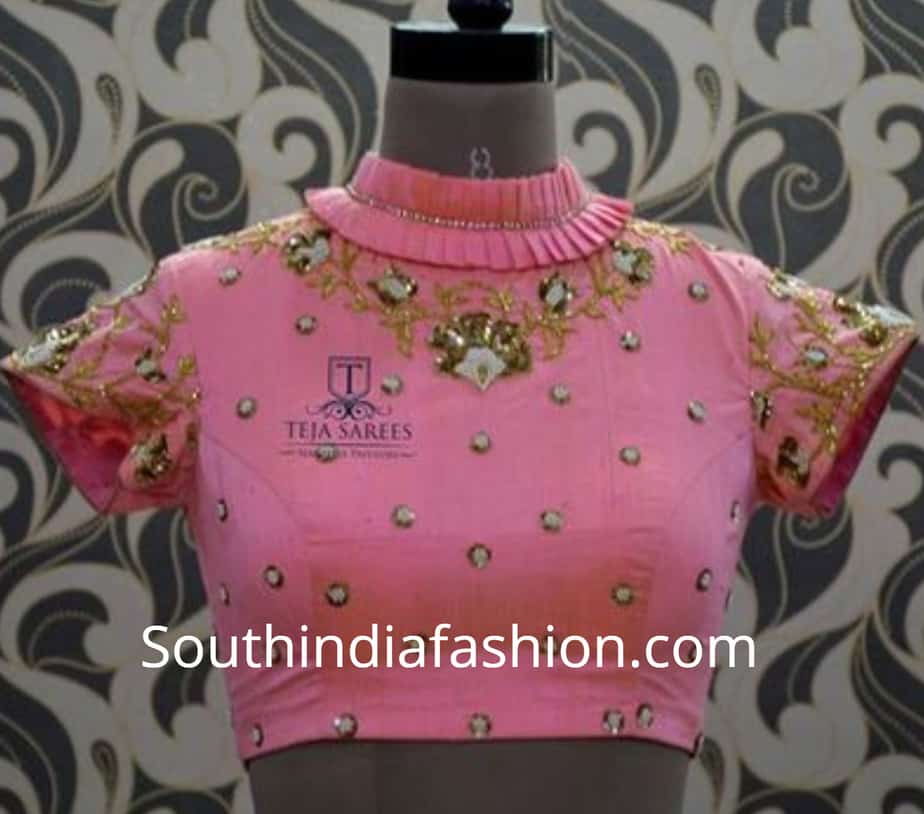 Similarly, you could try a frill collar blouse with beading going through the center of the frill pattern. The possibilities are endless when it comes to ruffle blouse designs.