The monsoon is here. It is going to rain all day long. But, the gloomy weather cannot dull your style plans. After all, you will have to dress up and turn up at your best friends' weddings. You cannot sit at home just because the rain may tamper your makeup and hair. The best way is to style yourself with makeup and hair that doesn't get affected by the rains. While you can get waterproof makeup, your hairstyle isn't actually water proof. So, you can come up with hairstyles that are fuss free. Here are some celebrity inspired hairstyles that will keep you styled even in the rains. They are easy to create and maintain even when it pours.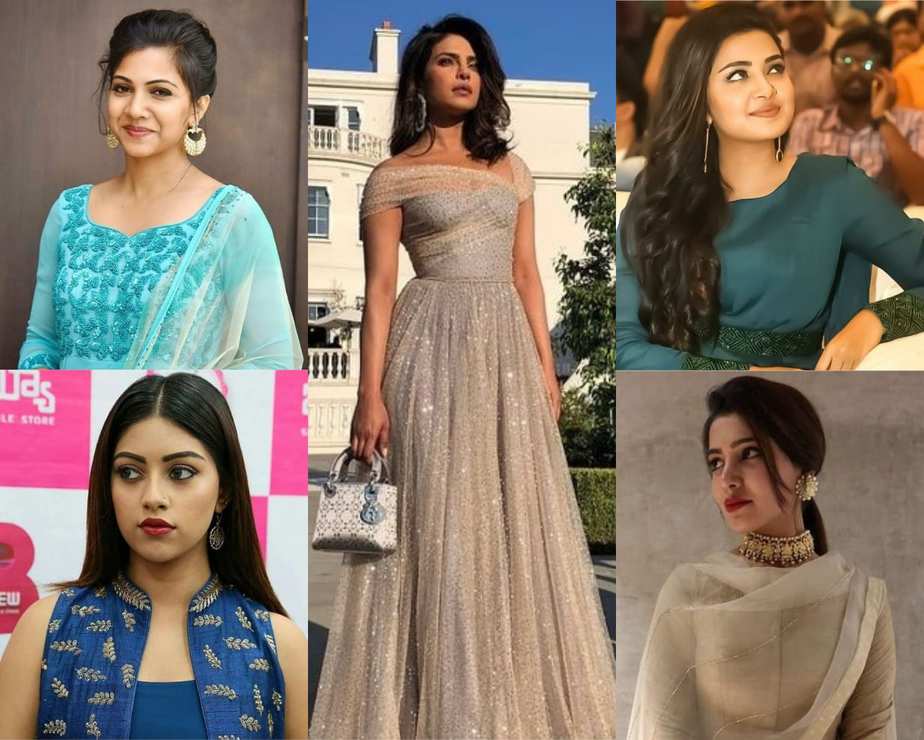 So, look at these Celebrity Inspired Hairstyles that are the best for this monsoon season –
1. Blow Dried Free Hair
Wash your hair well and blow dry it well. That is all you will need for this hairstyle. Just comb your hair well after the blow dry and let it free in the monsoon air. This hairstyle goes well with sarees, salwars and lehengas. Even if it gets wet, it will look raw and natural.
2. Middle Parted Poker Straight Hair
Straighten your hair and part it in the middle. Leave the hair free and it is the most fuss-free hairstyle to go with your monsoon wedding attires. As the hairstyle is sleek and simple, you can accentuate the look with large jhumkas.
3. Casual Back Bun
Do not put in the effort of brushing your hair. Use your fingers to brush up your hair into a messy back bun. Let it be as natural and messy as it can be. Once it gets drenched in the rain, it's going to look easy and effortless. This hairstyle goes well with lehengas and gowns.
4. Twisted French Pony  
This is a very casual and interesting hairstyle. Take two sections of hair from both sides of your head and twist them up properly. Tie them together into a pony at the center and twist it inwards to bring it out from below. Repeat the procedure two more times blow the pony to get three such ponies one below the other. This is an easy hairstyle which looks complicated. It goes well with salwar suits and anarkalis.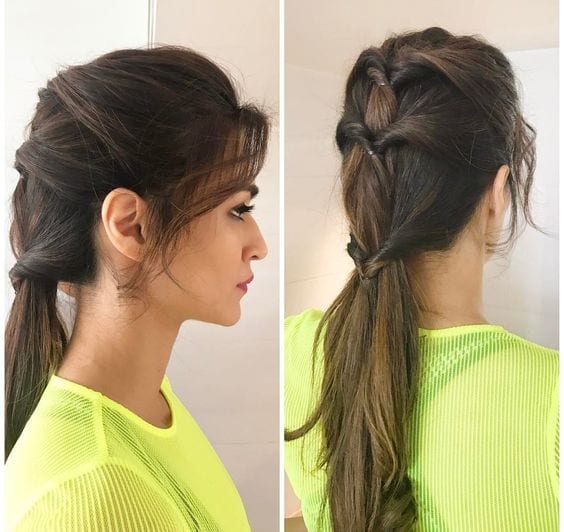 5. Easy Pony with Side Parted Bangs
Pull up your hair into an easy ponytail at the back of your head. Brush your hair in the front to make a side parting and set a few bangs free at the front. This gives you an easy hairstyle that compliments a saree, suit or anarkali.
6. Side Swept Soft Curls
If you have short hair, the best hairstyle that you can opt for is the soft curls. Sweep your hair to one side and create soft curls. If you are blessed with curls naturally, then it will be easier to achieve the hairstyle. Keep the soft curls in place and you are ready! This hairstyle goes well with indo-western outfits.
These are six interesting and easy celebrity inspired hairstyles that you can use on your hair this monsoon season.