Whether it's for a wedding, party or just a casual occasion, an embellished blouse is a must-have. It could be an ornate one and paired with a simple saree or a minimal embellished blouse and paired with a fancy saree. Or the other way round. It just goes to show how versatile they are and why every woman need them in her closet. India, being a diverse country with various cultures, there's plenty of types of embellishments and handwork from different parts of the country that one could opt for. Take a look at each of them below:
Mirror Work Blouse Designs
Also popularly known as shisha in Rajasthan, this technique uses mirrors of different shapes and sizes and colorful thread work. Pair these statement-making, fancy blouses with a minimal saree to make heads turn.
Zardosi Work Blouse Designs
The most sought-after embroidery for wedding blouses is usually zardosi as it gives a very rich and opulent look. This intricate, three-dimensional embellishment is created using metallic threads and often combined with beads, stones and pearls. Blouses that contain these types of embellishments tend to look very bold on their own, so wearing it with a plain saree would be a great idea.
Chikankari Blouse Designs
Chikankari blouses are a good option for casual wear as they're done on a plain muslin fabric using white thread. Motifs such as flowers and animals are common among this embroidery type, which hails from Uttar Pradesh.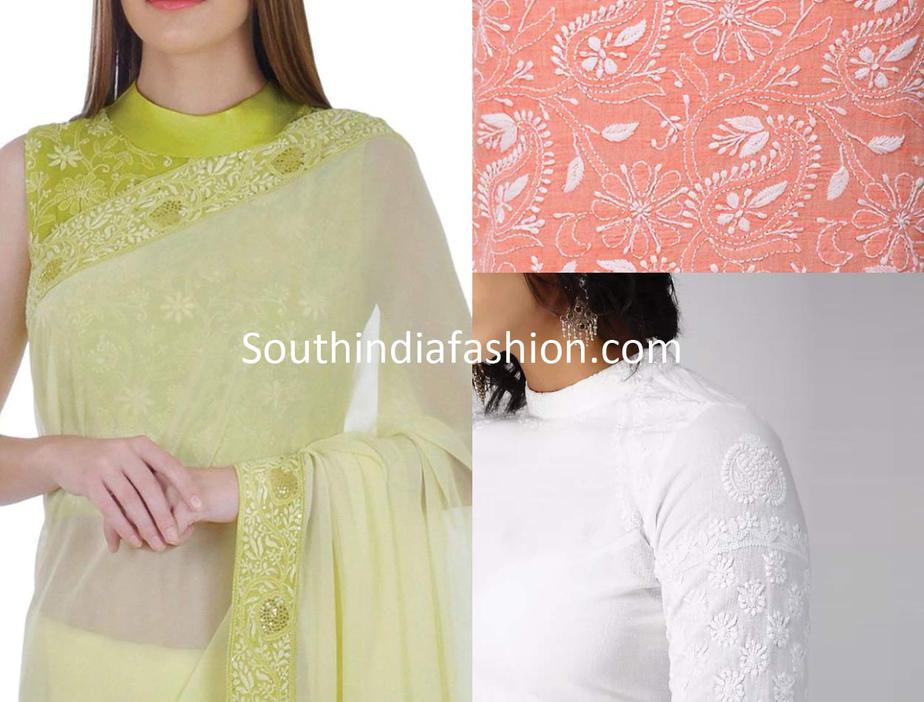 Patchwork Blouse Designs
This surface work is common not only in Indian wear but also in western outfits. It's a great option for someone who's looking for a blouse that isn't very traditional. Different fabrics or different colors of the same fabric patched together make for the ideal party wear blouse.
Kundan Embellishments
One of India's most prized jewelry is kundan and adorning a bride's wedding blouse with these gemstones is common. Kundan work looks best when done on the sleeves. They could also be done on the back of the blouse in a floral or paisley pattern.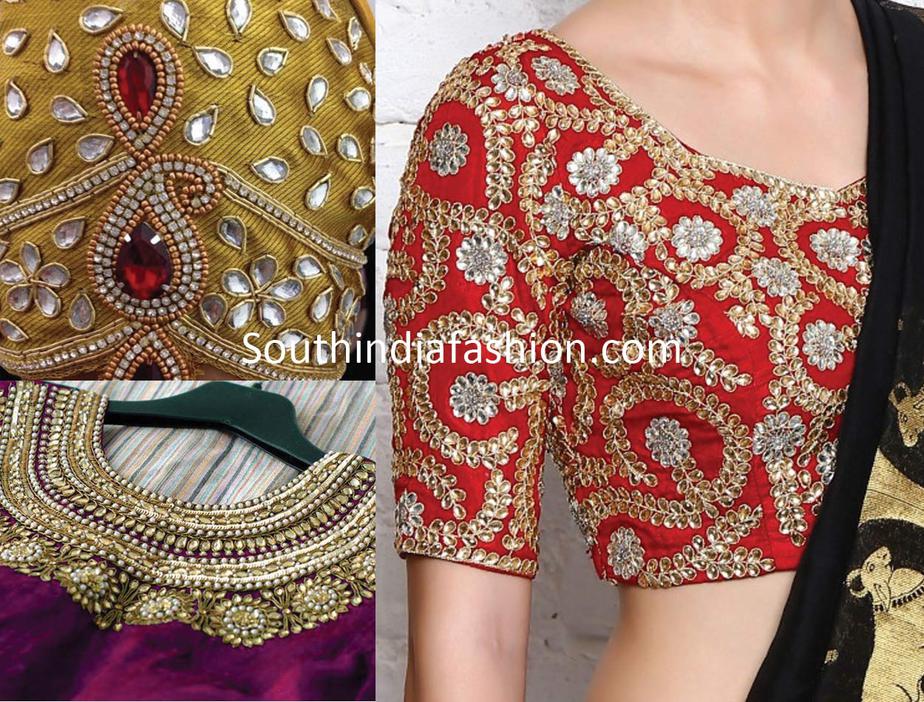 Kantha Work Blouse Designs
This popular embroidery that originated in West Bengal, comprises of designs created by using a simple running stitch. So simple yet beautiful.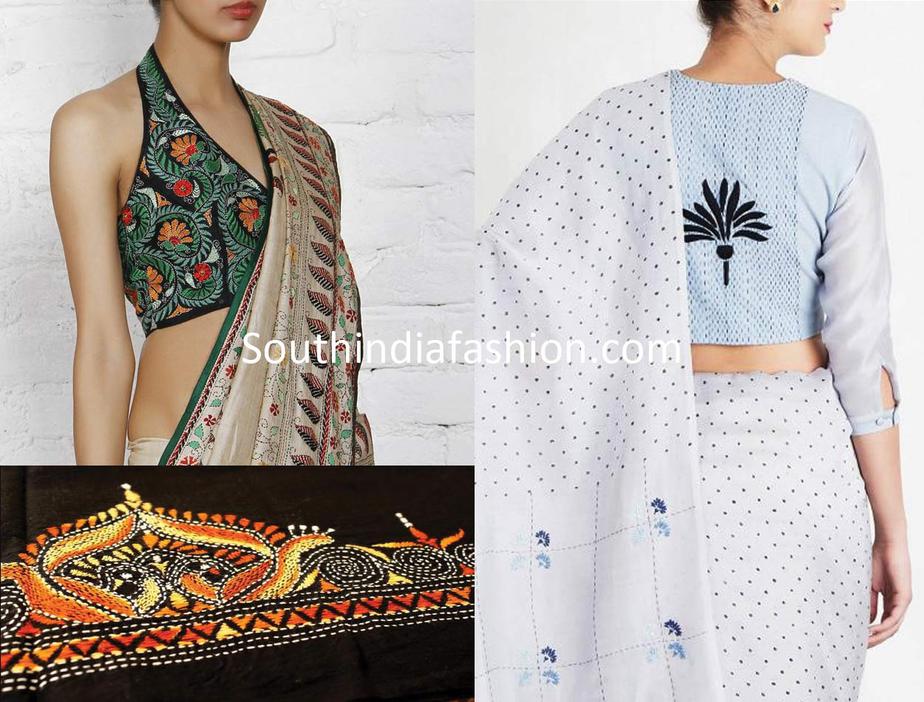 Kashida
Kashida is a famous floral embroidery from Kashmir and it's the perfect choice for a simple yet trendy blouse. This traditional handwork is popular in shawls and kurtas and would look just as great on blouses too.