The world of fashion comprises many variations of necklines. They're all unique on their own and can each add a different type of look to your saree of choice. And that's exactly why every woman should have a variety of blouse necklines in her traditional wardrobe. There's a type of neckline to suit every mood and every occasion. Here are some classic must-have blouse necklines :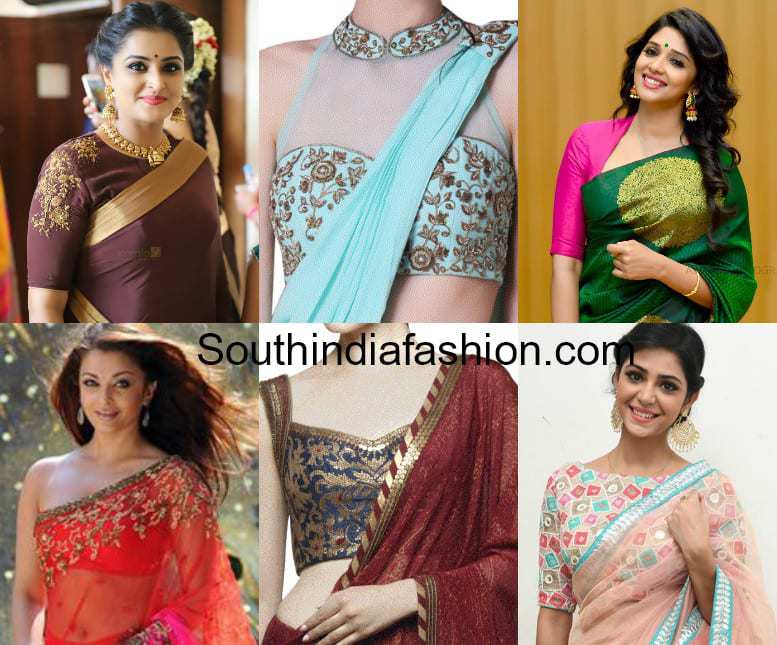 Must-Have Blouse Necklines:
Boat Neck Blouse
Boat necks are the latest and most popular trend when it comes to blouses. This neckline is a great way to show off shoulders in a subtle way. Pair these with long, chandelier earrings to nail the perfect modern woman look.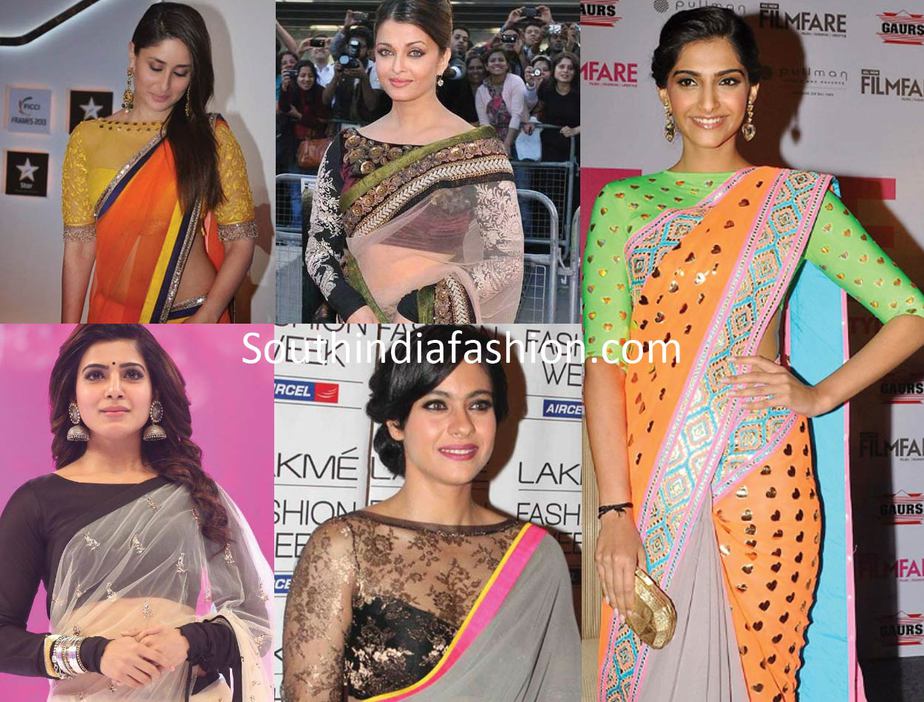 Queen Anne Neckline
This unique neckline is one of a kind and not very popular in terms of saree blouses. So go for this style when you want to make a bold statement. A great way to pull this off would be to pair it with a sheer saree, so as to show off the neckline.
Round Neck Blouse
Blouses with a circular neckline are universally flattering. Whether they're low-neck or high-neck, they never fail to add an elegant touch to your look.
Square Neck Blouse
Square necklines are for those who are tired of regular, boring necks. These blouses look all the more stylish when the neckline is embellished.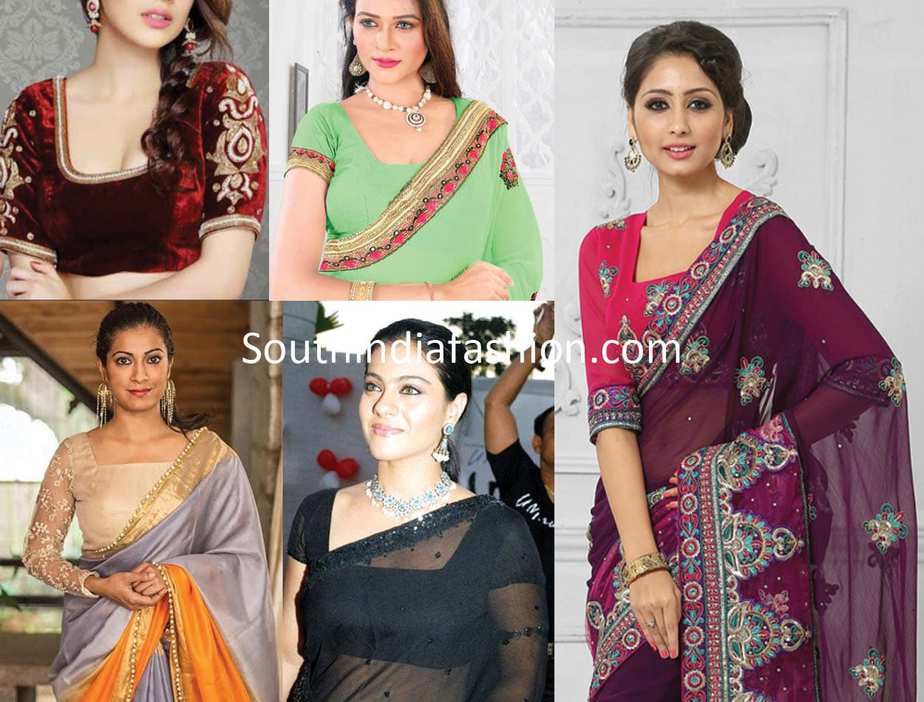 Tube Style Blouse
90's Bollywood movies were graced with many tubed, strapless blouses and this style is still clearly in trend. It's one for the fashion risk-takers and can be paired with pretty much any saree.
Sweetheart Blouse Neckline
This neckline will add a youthful edge to your saree look. And since sweetheart necklines are naturally a bit deep, layering necklaces with this blouse is a great idea. Try it for parties, weddings and other special occasions.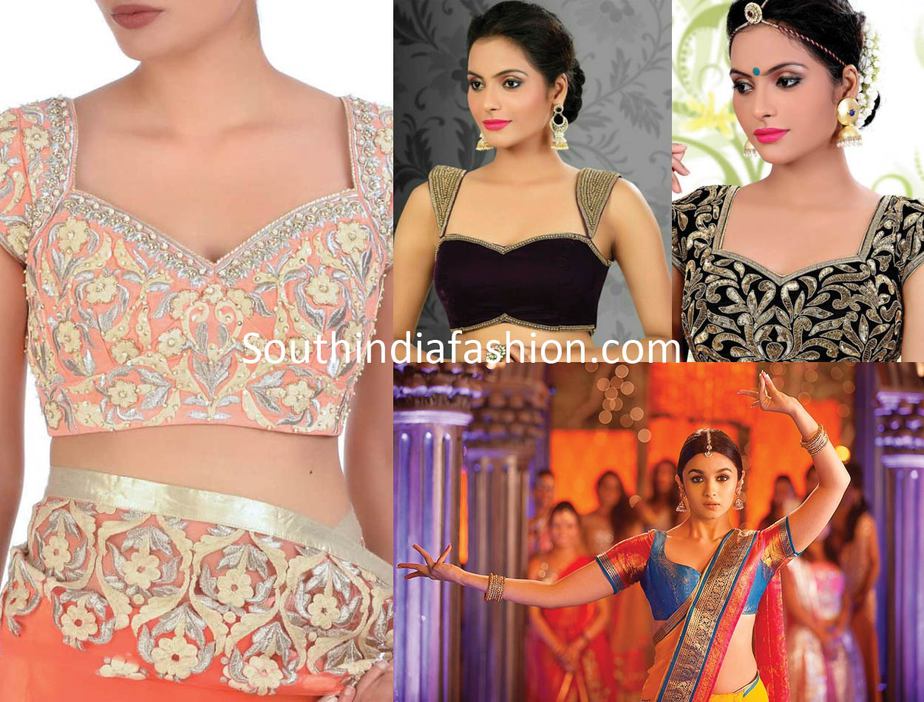 Collared Blouse
Collars are the it-trend in blouses and it's been proved time and again by celebs on red carpets. Mandarin, peter pan, sailor and shawl are a few types of collars that work well on blouse designs.