Say goodbye to old blouse designs! After all, how many times are you going to wear the same old saree blouses with the same old designs? You need to try out some super cool patterns that will change your entire saree look. Try out the below modern blouse designs that will make you look beautiful, stylish and chic.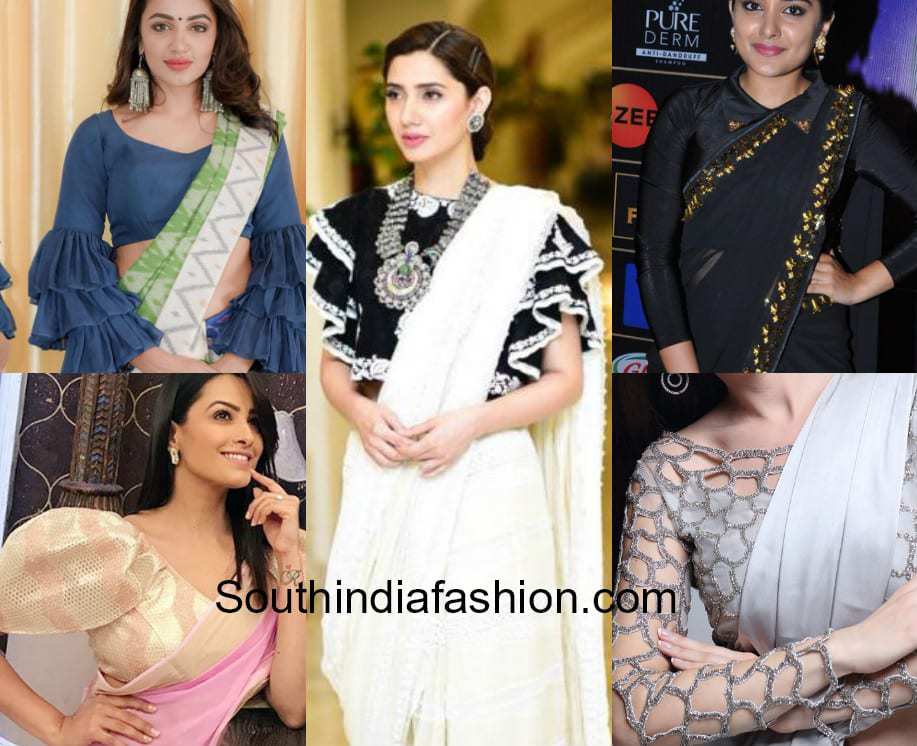 Here are six modern blouse designs that will entirely transform your saree look –
1. Collar Neck Blouse 
The trend of collared neck blouses are back in fashion. It has a whole retro vibe of fun and feminine. Choose a patterned collar neck blouse to wear with a mono-color cotton saree. You can also get a collared blouse for a silk saree, you must be very careful in selecting the pattern and length of the collar as the design can make or break your look. Collar neck blouses do not need any neck pieces, but you can compensate with large earrings.
2. Feathery Tassels Blouse 
Tassels are an it thing these days. But ditch the same old tassels for something new. You can have tassels made of feathers on the edge of your sleeves. It is going to make your blouse look trendy and chic.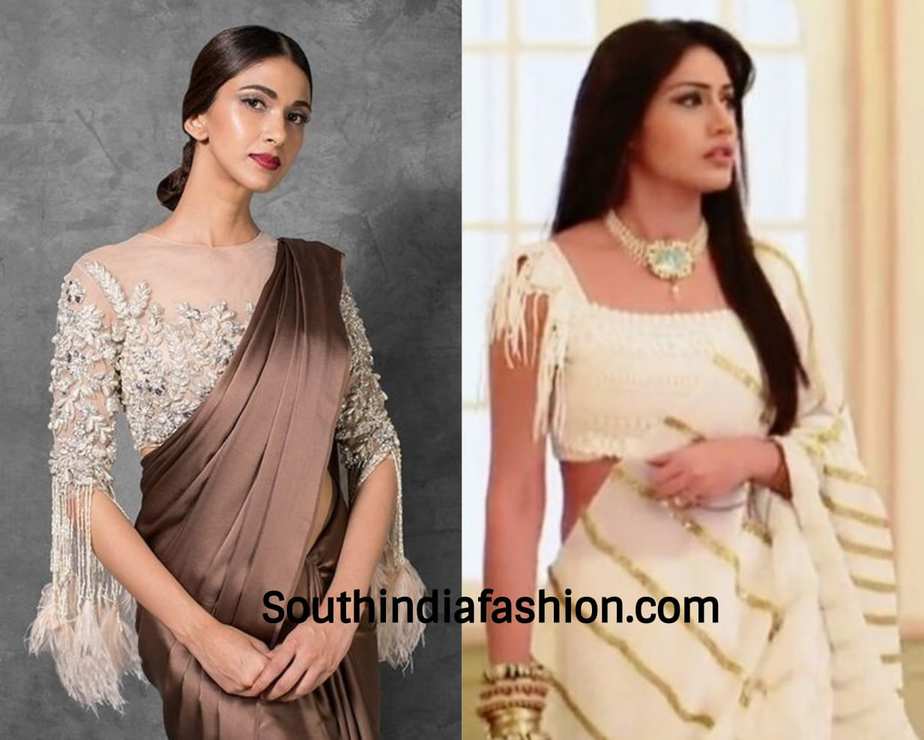 3. Pleated Bell Sleeves Blouse 
A bell sleeve is so yesterday. The fashion of today is bells with pleats. Pleated bell sleeves are neat and look elegant. They can also make large arms look smaller. Pleated bell sleeves blouses go well with silk and cotton sarees. The size of the bell and the length of the sleeves are optional.
4. Tiered Ruffle Blouse 
Ruffle sleeves are so much fun. A simple one step ruffle is however boring. Make it tiered and you have a prominent sleeve that can grab attention and some admiration. The ruffles look beautiful when more in number. Fancy and Georgette sarees go well with ruffle sleeves.
5. Cut Work Blouse 
If you are a fit lady who loves to show off her fitness, then this blouse design is for you. You can look absolutely beautiful in a cut owrk blouse. Get a full sleeved cut work blouse to look regal and svelte. A plain chiffon or satin saree is what goes well with this blouse.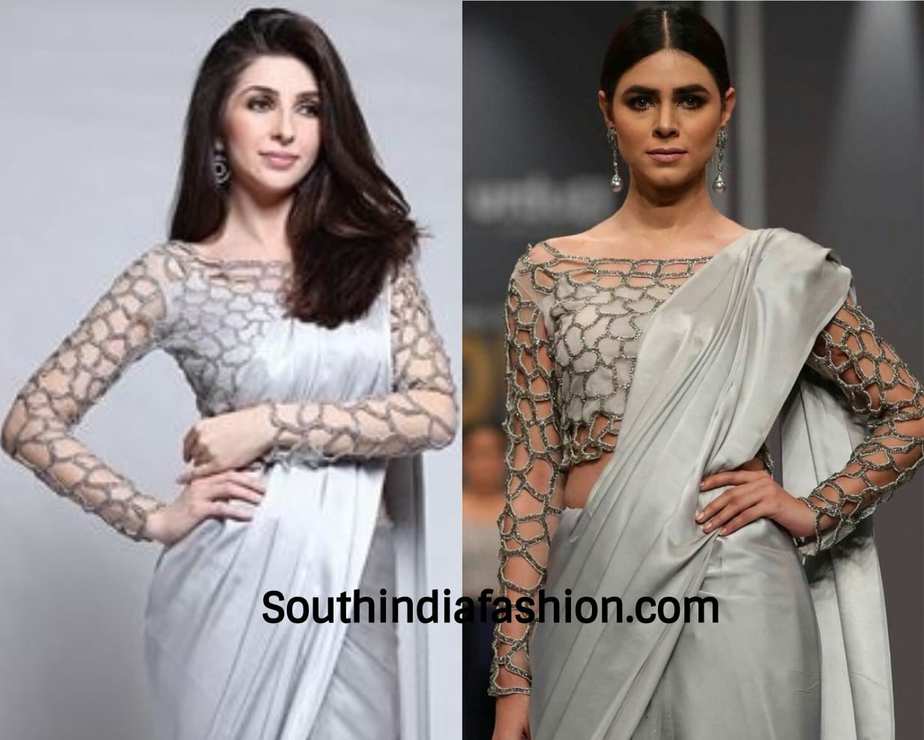 6. Winged Sleeves Blouse 
Well, you may not fly using a winged sleeves blouse, but you surely get to be in the spotlight. Winged sleeves are large sleeves that almost look like a bird's wings. These are puffed sleeves that are a major fashion property. Winged sleeves are good to go with a fancy saree or a simple silk saree.
These are some of the modern blouse designs that you must get for yourself to transform your saree look.