One of the most popular office wear for an Indian woman is a saree. Sarees have an ethnic appeal, they look elegant and above of all they keep the Indian vibes intact.  However when you wear sarees to office then you can't pair them with too fancy blouse designs as it would look inappropriate. You have to be very selective while choosing your formal saree blouse designs to pair with office wear sarees. Here we are listing some must have blouse designs for office wear sarees, have a look at the below given options: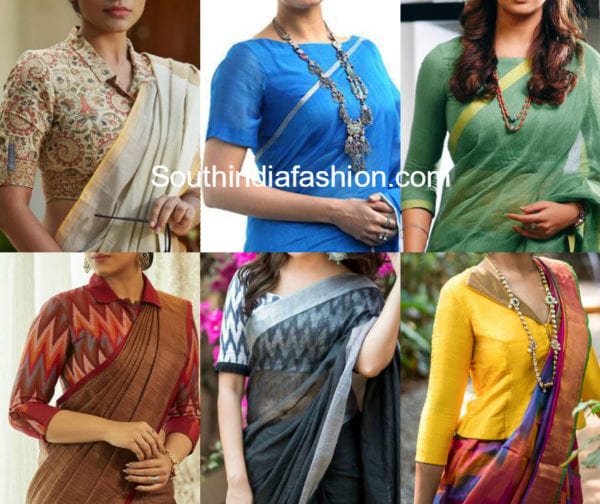 Collar Neck Formal Saree Blouse Designs
One of the most preferred blouse designs for formal sarees is the collar neck blouse. The collar pattern gives a very formal look and hence is best to pair with office wear sarees. In collar neck blouse also there are many designs that one can choose like chinese collar, peter pan collar, butterfly collar etc. Here are some latest collar neck blouse designs for office wear sarees: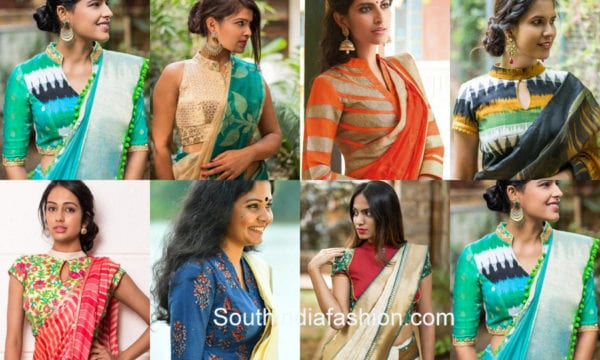 Boat Neck Blouse Designs for Office Wear Sarees
If you want an elegant yet stylish blouse design for formal sarees then boat neck blouse design is the best to choose. However avoid wearing too much decorative work blouse like sequins or crystal work. You can pick simple printed blouse with boat neck for your office wear sarees and accessorize the look with lovely silver oxidized jewellery or chunky neckpieces.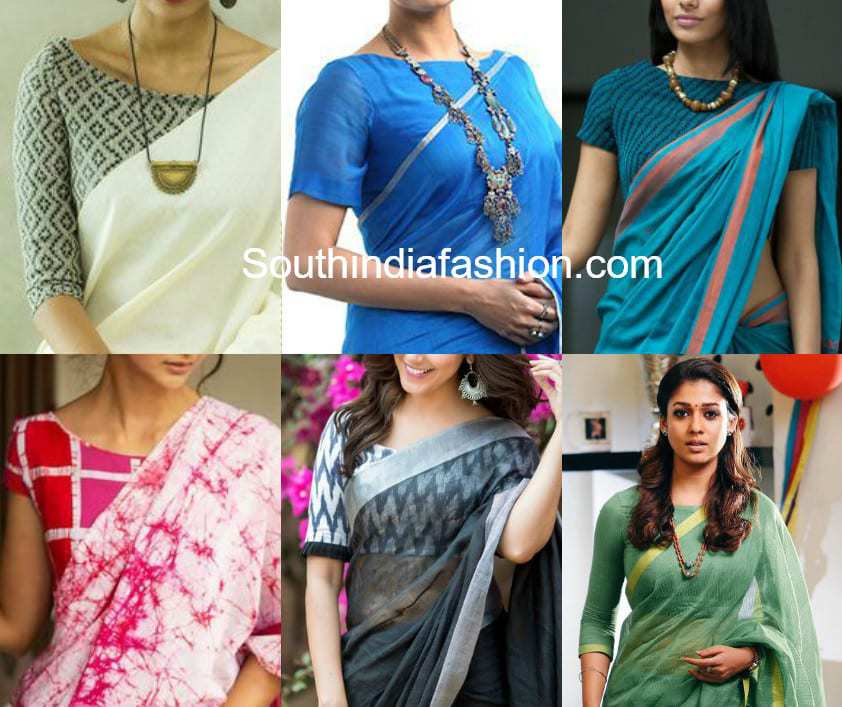 Simple Front U Neck Blouse
One of the most basic yet an evergreen blouse is "U" neck blouse design. The best thing is this blouse design suits all the body types. Make sure that the u neck pattern is not very deep as it won't look appropriate in the office atmosphere.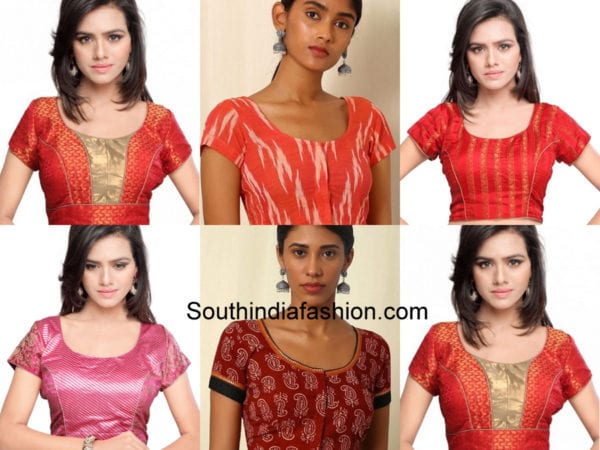 Jacket Blouse
To get that perfect corporate look, jacket blouses with office wear sarees are perfect.  You can pick a striped jacket blouse and get close to the corporate feel. Either you can go for a short jacket blouse or you can also go for a normal blouse and then layer the saree with a second blouse, i.e. jacket blouse. Here are some amazing jacket blouses for office wear sarees, have a look and choose the best one for yourself.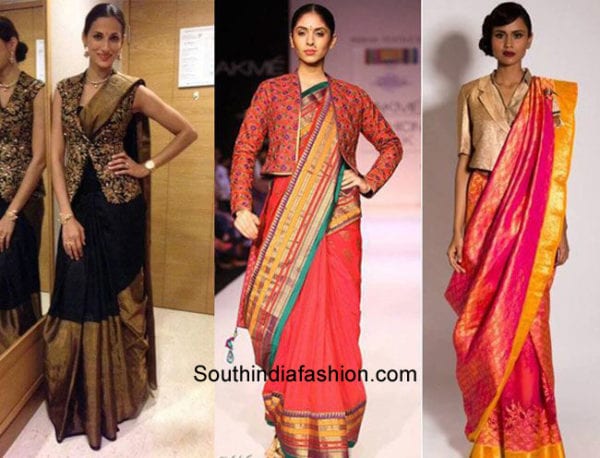 Long Sleeves Saree Blouse Designs for Office Wear Sarees
Whether it's winter or summers, long sleeves saree blouses are always preferred by office going women. These formal saree blouse designs also protects your hands from tanning. Especially full sleeves blouse or 3/4th sleeves blouse looks good in cotton fabric. To get office ready, wear a nice saree with a long sleeve saree blouse and a watch to match the whole get up.
Hope that you will try these blouse designs for office wear sarees and make a new fashion statement in your office. It's high time we have ignored saree as a formal wear and stuck to the formal trouser and shirts. Explore more formal sarees, pick the right ones for yourself, style them right, accessorize them right and most importantly pair them with the best formal blouse designs.