Hyderabad based designer Bhargavi Kunam is back with her breathtaking summer collection which is beyond beautiful. The collection features sarees, half sarees and anarkali gowns from hand woven and handmade fabrics using traditional craftsmanship that are ready to be worn for any beautiful summer occasion. So if you are a bridesmaid, wedding guest or looking to invest in elegant Indian outfits, then look nowhere as Bhargavi Kunam's colorful and vibrant Spring Summer 2018 collection is sure to leave you impressed. Scroll down to take a look at her new collection.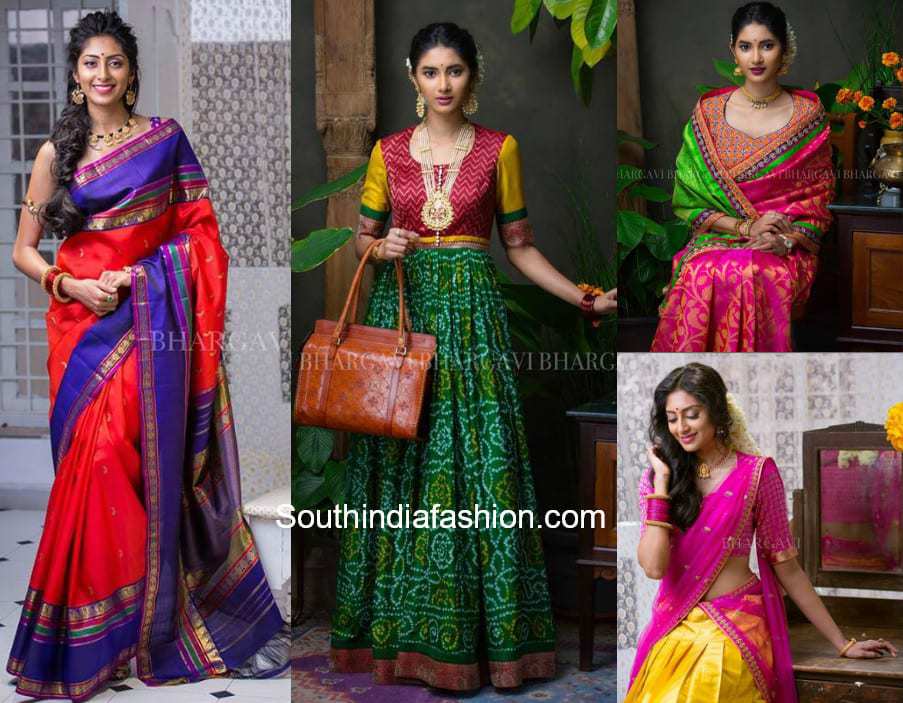 Her signature sarees include handwoven silks in bright and colorful hues like red, blue, pink, green with bold broad borders. Handwoven banarasi sarees with delicate borders also feature in her collection. These sarees are so versatile that they can be easily dressed up or down and can be flaunted by anyone and at any occasion.
Pretty and colorful Indian style anarkali gowns play a major role in Bhargavi Kunam's Spring Summer 2018 collection. The delicate ensemble is customized from light weight fabrics making it the best option for summer festivities and weddings. These gorgeous and simple anarkali gown designs are mix and matched with checkered silks, bandani prints and a fusion of quirky and traditional banarasi brocades. This style is an ideal choice for bridesmaids and wedding guests, especially if you want to flaunt something different than the rather conventional Indian outfits.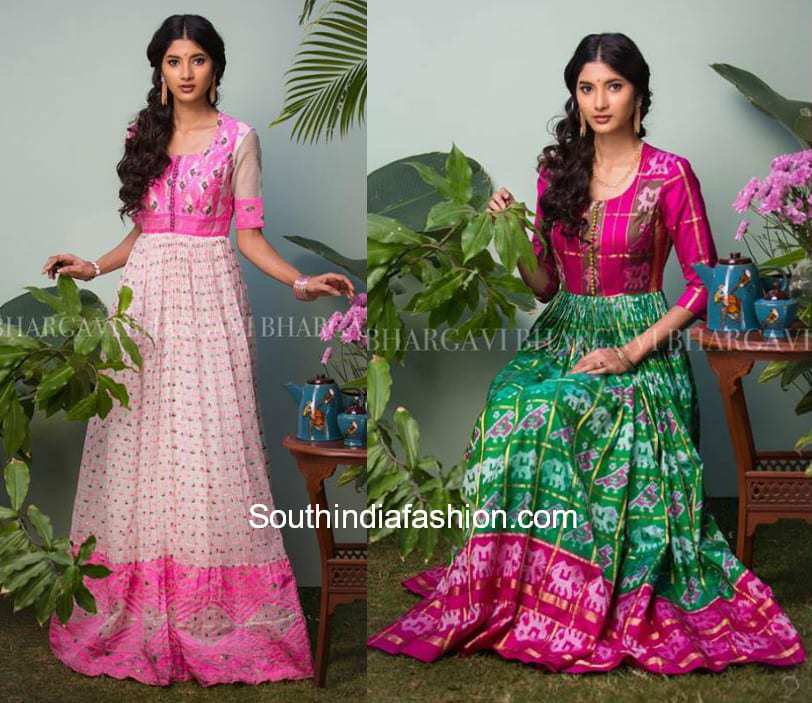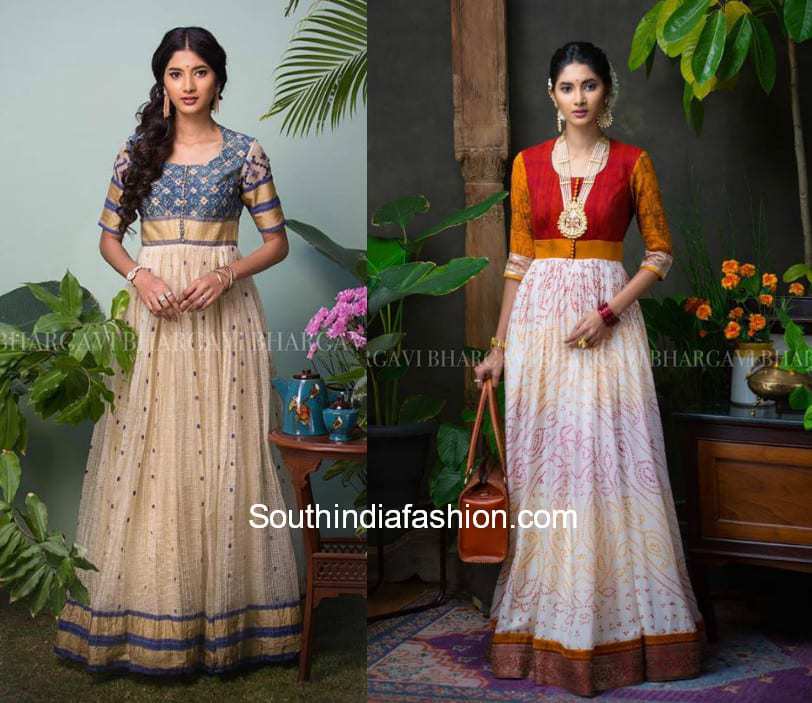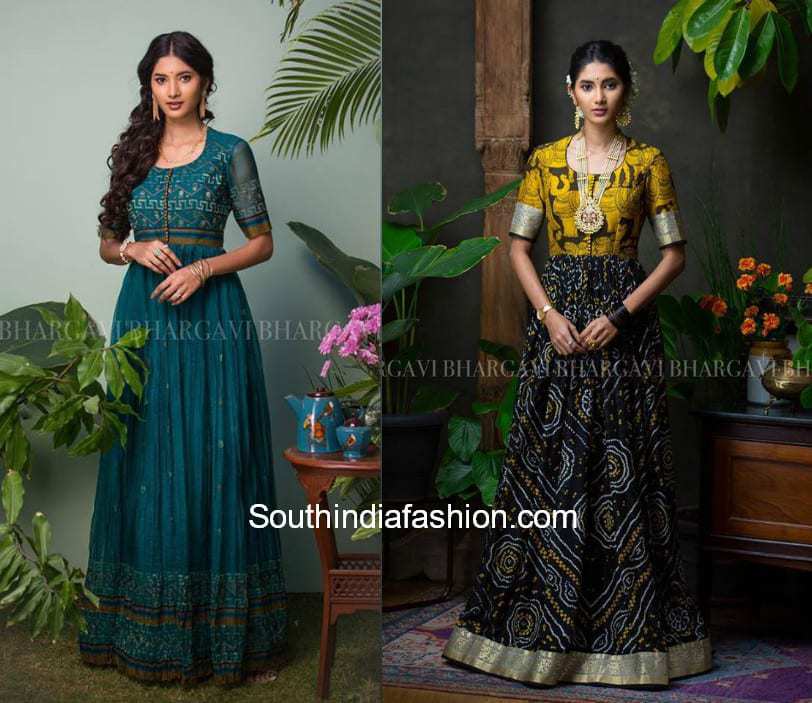 The half sarees look very royal and graceful in shades of orange, violet, mustard, pink with quirky and traditional embellishments. When most of the Indian designers are playing safe with single shaded outfits, Bhargavi has made a bold move with major contrasts of vibrant hues thus retaining the Indian touch in her stunning summer collection.
We simply love everything about Bhargavi Kunam's Spring Summer 2018 Collection and we hope it excites you as much as it does to us.
Bhargavi Kunam facebook: https://www.facebook.com/bhargavikunamstudio/