Half sarees are back with a bang. Not just the designer ones but also the heavy border beautiful traditional ones. You can drape them the regular way and add more tassels and bling to them to make it trendier. However what are the half saree color combinations that are trending this season? Well, we bring those details to you right away.
1. Orange And Pink
These are two cheerful colors that can work very well when put together. Be it a simple silk or a heavy half saree the orange pink combo never ceases to please.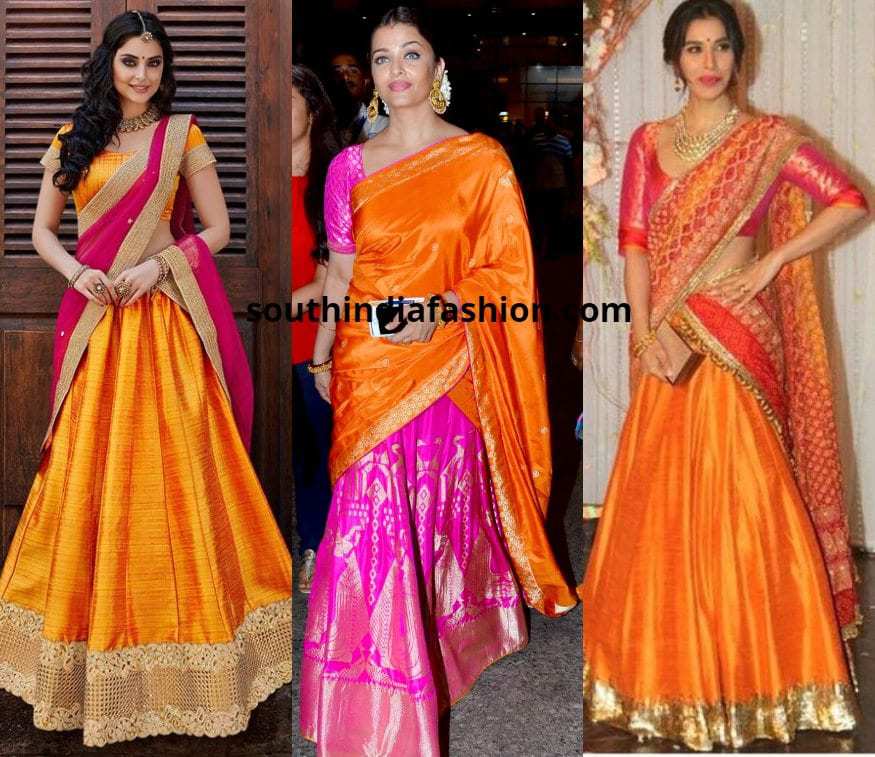 2. Red And Blue
One of the oldest combinations in the book is still a keeper and a favorite. You can go for the royal blue or pick a lighter blue and add a belt to bring it to current times.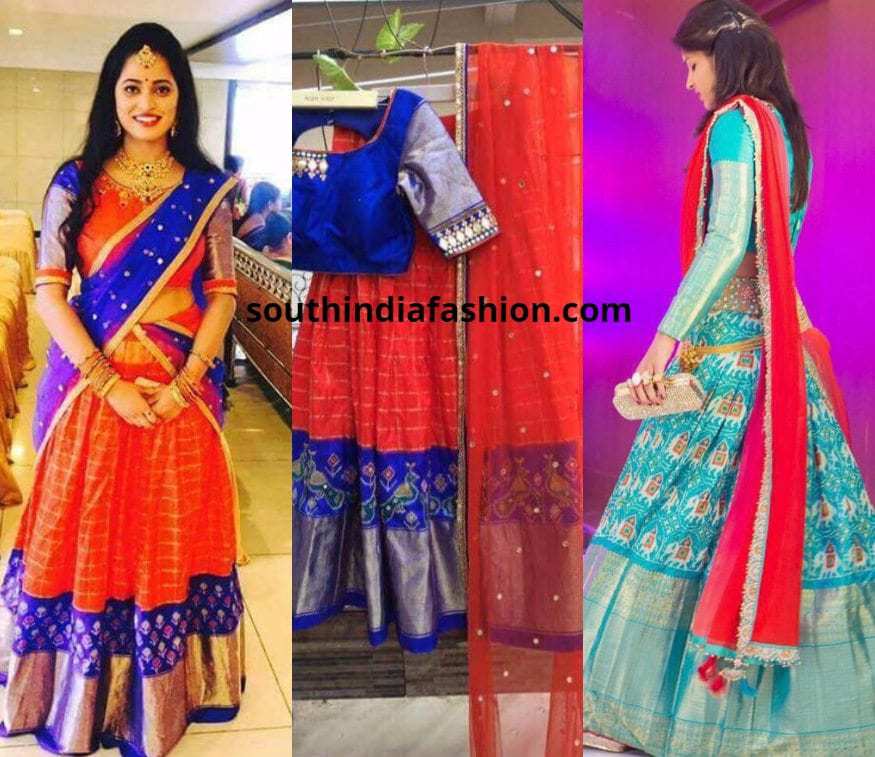 3. Pink And Blue
One of the best combos to put and something that has a whole bunch of variations, the blue and pink combination half saree is to die for and is totally trending this season.
4. Yellow And Pink
Since half sarees are all about pretty girls, all the colors are equally girly and feminine. The yellow and pink combination is a perfect choice for both, a traditional silk or a trendy designer half saree.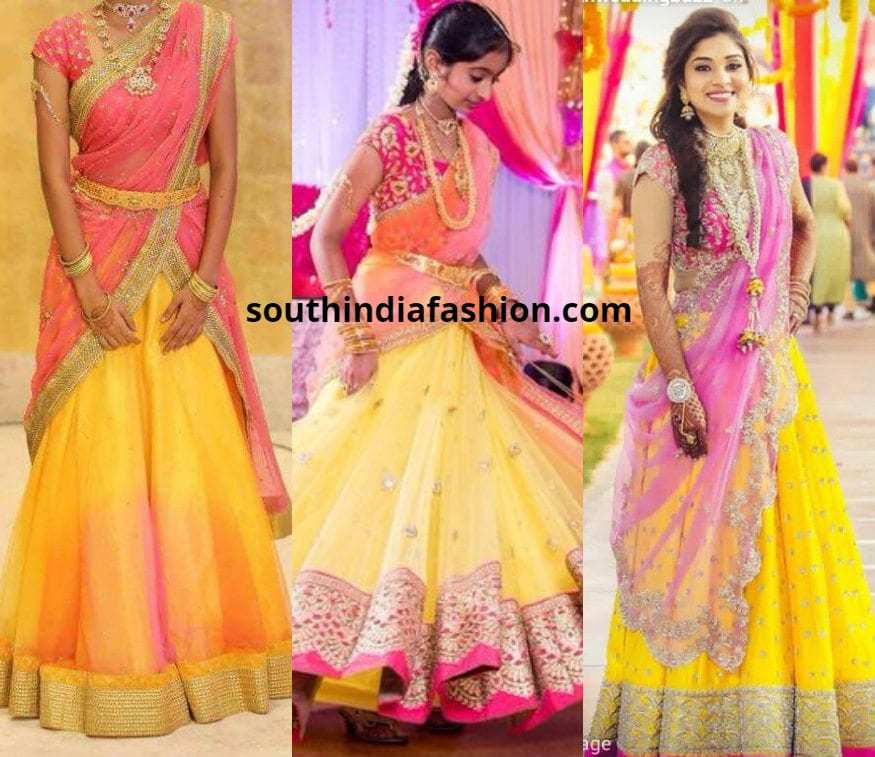 5. Pink And Purple
A royal combo that would work for weddings, pink and purple is grand and an eye catching half saree color combination to wear for the winter weddings.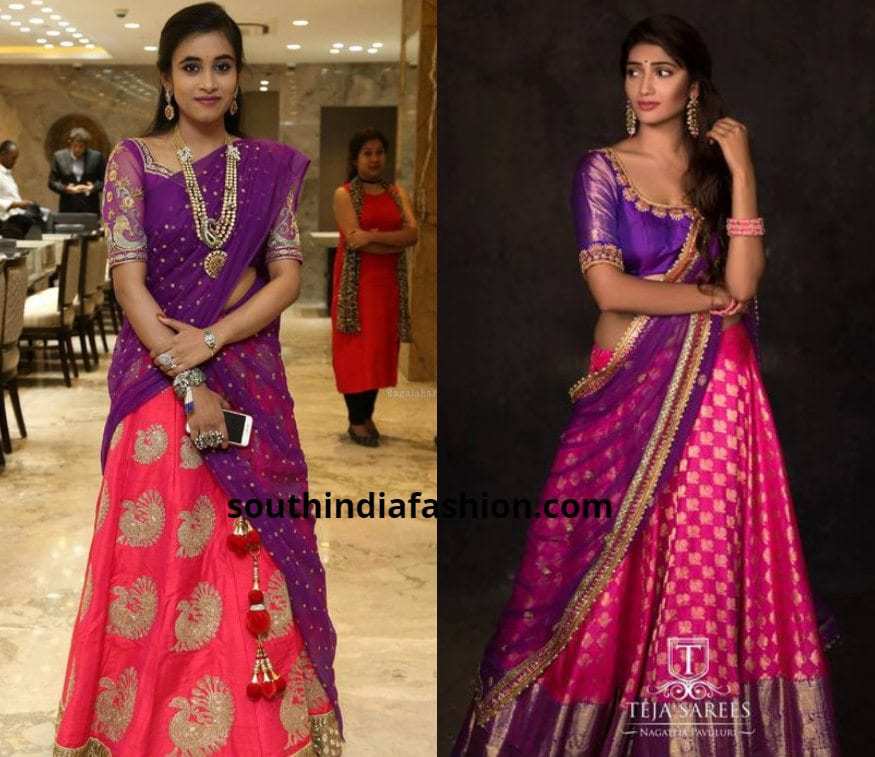 6. Off White And Red
A sedate combination that picks up two extremes, opt for a heavy border in red to show off the contrast. Like the one that Tanisha is wearing, you can go in for an off white lehenga with added prints too.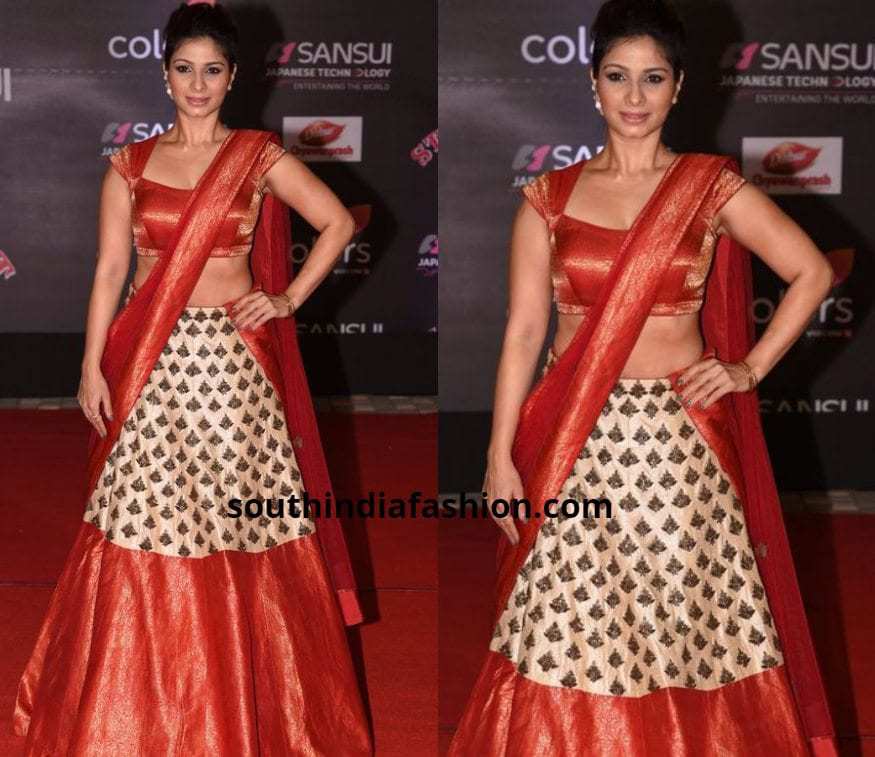 7. Black With Red
Another arresting combination that this is, black with red suits all skin tones and brings our best features forward. It is a combo not to be missed and perfect for evening wear.
8. Purple and Green
Two contrasting colors that work very well with different hues of the shades are purple and green. However we are partial to a deep purple paired with a pale green or even lime green.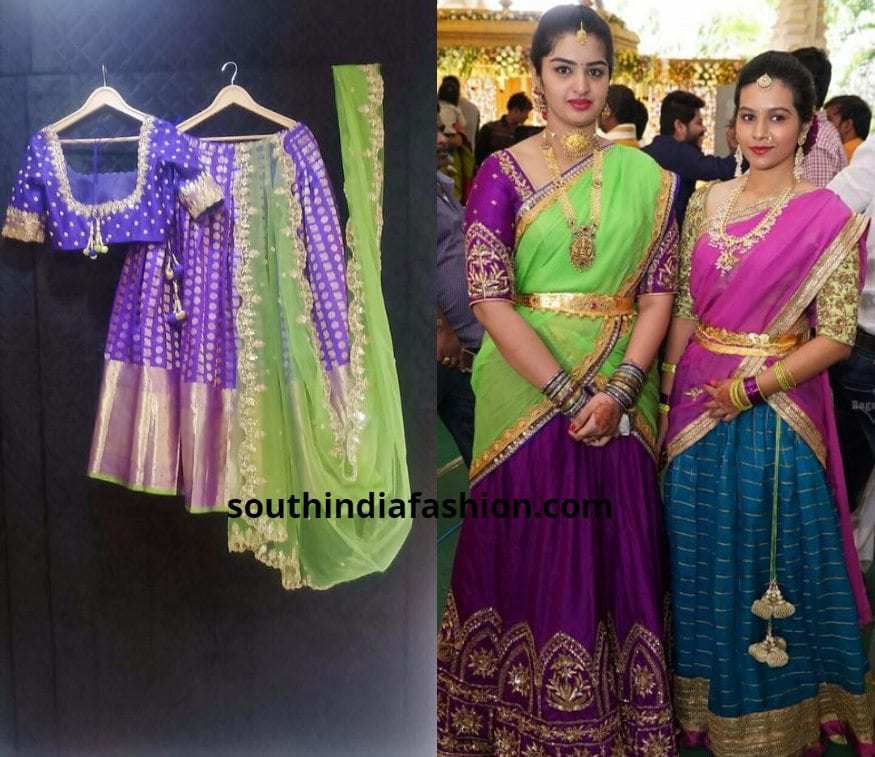 9. Black And Grey
When we think of black and grey we think more of a western outfit. However black and grey looks interesting even as a half saree combination. Do try it out!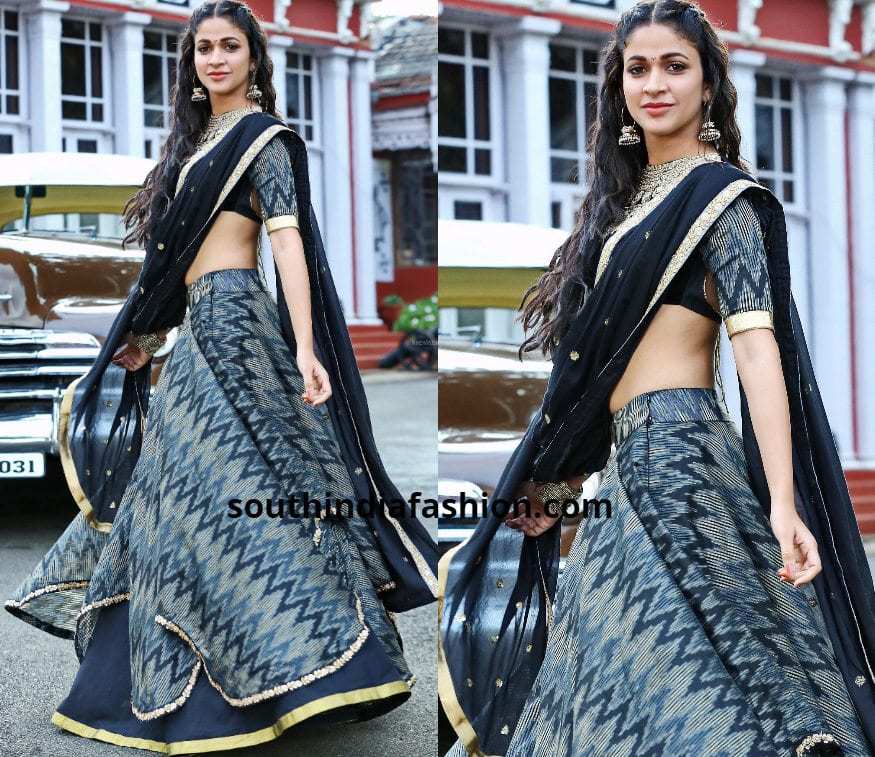 10. Red And Green
Another old is gold combination still leading the pack would be a red and green combination. Be it even a complete red set with hints of green is beautiful.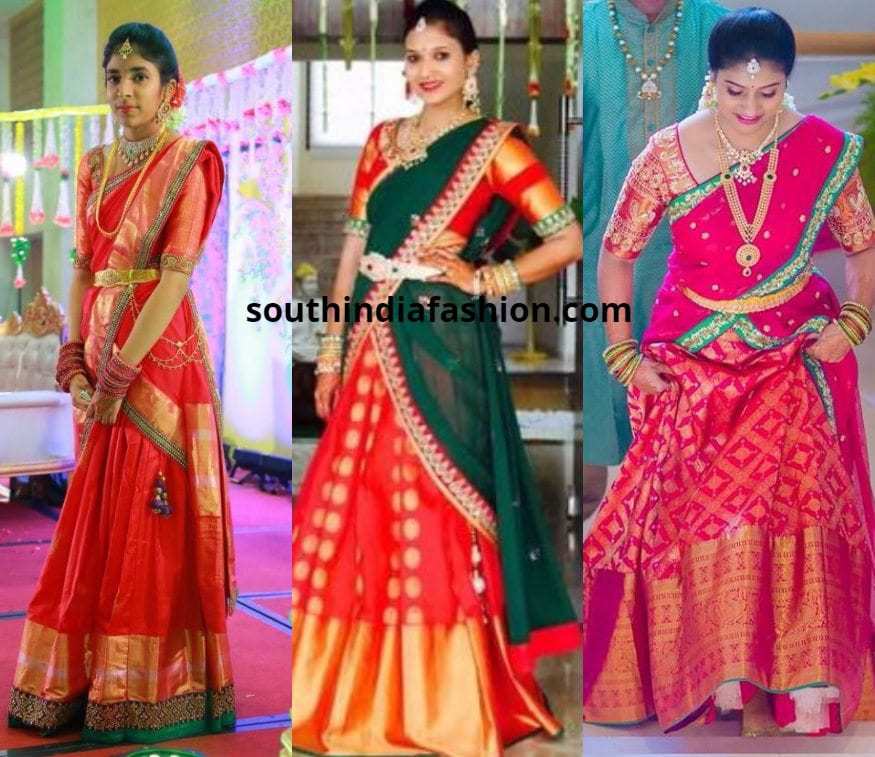 These 10 gorgeous half saree combinations are trending right now and you should be picking up yours very soon!! Go for the traditional ones, designer or the cool Banarasi ones, you are going to love it!!