A saree is one such outfit that almost every Indian woman flaunts all round the year. Be it any festive occasion, formal meetings, weddings or casual daily wear, a saree is every Indian woman's go-to outfit. Experimenting with stylish blouses is what makes the saree outfit even more fun and interesting. And what's trending high in among all the blouse designs is the full sleeves embroidery blouses. So today we bring you some stunning embroidery full sleeves saree blouses to make a comfortable fashion statement.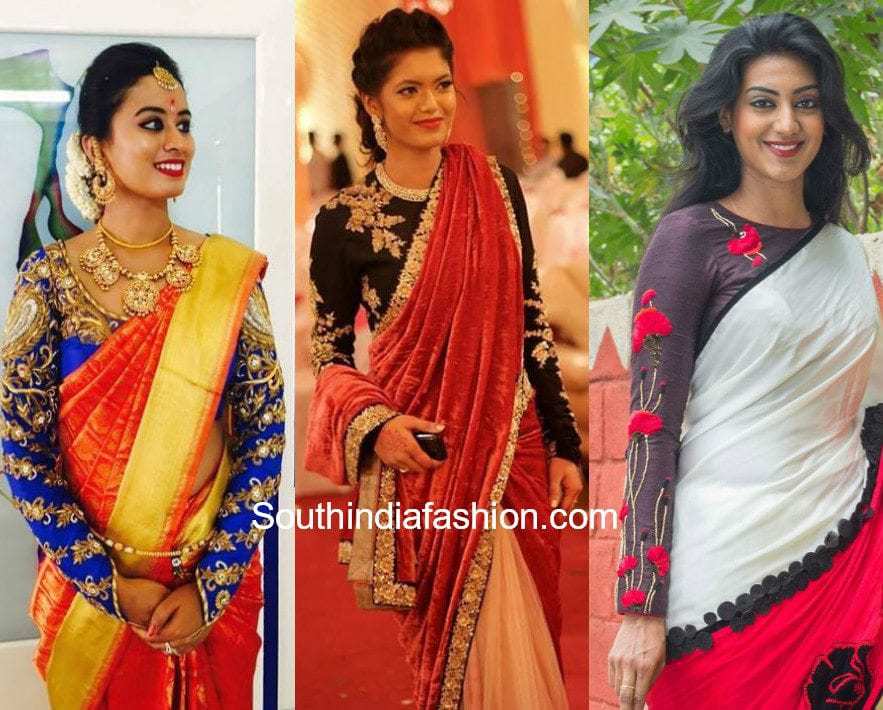 Before you decide to go with a full sleeves saree blouse, one important tip to keep in mind is that this style is suitable only for slimmer body silhouettes. It definitely helps to camouflage your arms but the full sleeves embroidery grabs major attention towards it.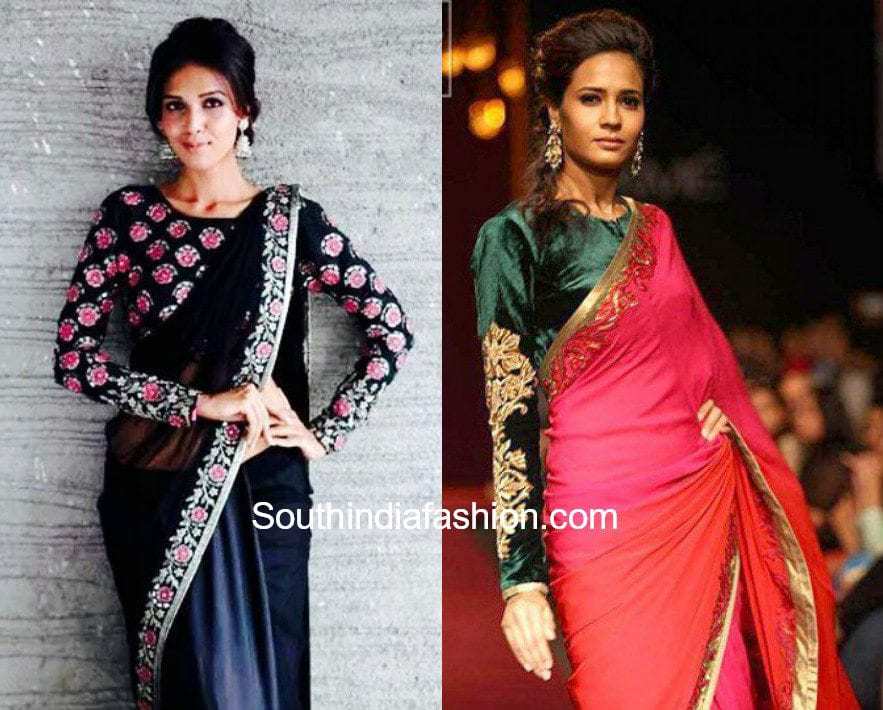 When you decide to make a statement with the full sleeves blouse, always ensure that your saree is not too loud as the blouse does all the talking. Choose a subtle or a plain designer saree to balance out the look.
A full sleeves saree blouse looks stunning on almost all kinds of fabrics. You can also mix and match sheer georgette sleeves to grab attention or just embellish them with statement applique work, heavy zardosi embroidery in stylish different patterns.
Full sleeves saree blouses can also be mix and matched and worn as crop tops with your lehengas and long skirts. Since they are a statement by itself, you needn't worry about heavy accessorizing. The full sleeves saree blouse has the power to instantly dress up your ethnic look.
So if you are looking to  achieve the modest look and yet look trendy, the full sleeves saree blouses are a definite must-try this season. Style them right and you are sure to make a maximum expression with minimum effort.