There's nothing like a colourful and pretty dori to rev up the beauty of a blouse. Of late, the dori has taken many forms, shapes and colours and has been put to its best use. All our incredibly talented and imaginative designers have been making and using some of the most beautiful doris for their blouses. We've collaged some super-gorgeous dori designs that can add sheen and prettiness to your blouses. Scroll on, take a look and get inspired!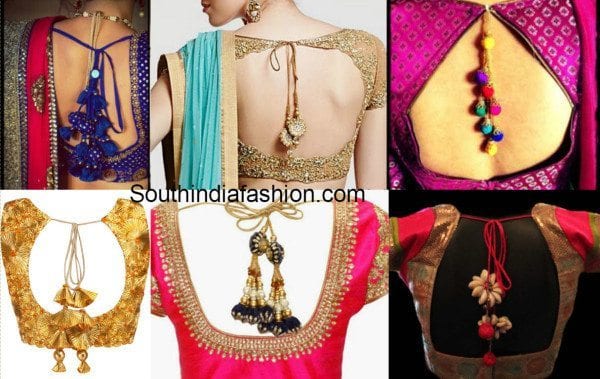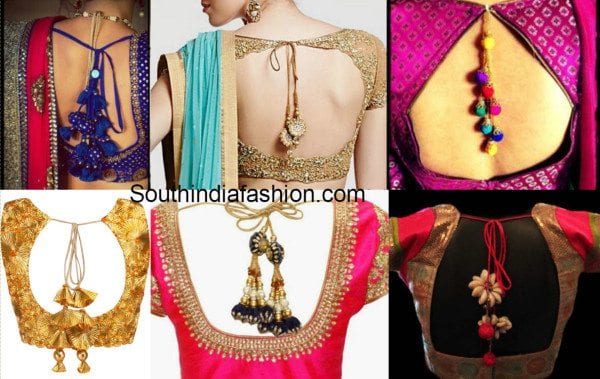 Nothing like a bunch of colourful balls to add beauty and sheen to the black of your blouses. Mix and match them with gold or silver balls to make them more beautiful.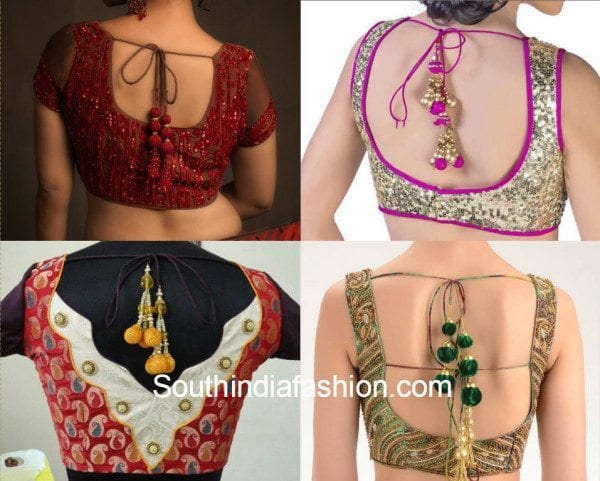 Adding some gorgeous work onto these balls can only make them look prettier.
Go ahead and try out these double dori designs where in your blouse will have not just one but two and sometimes more lines of doris. You could also try out this lace design at the end of which comes the dori.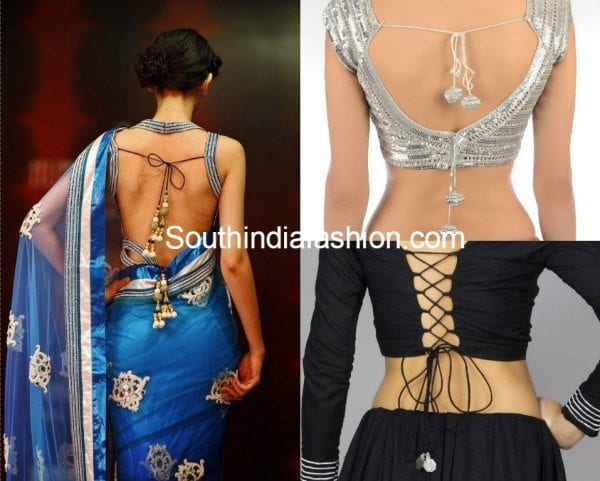 Drops, circles and oval patterns can also be used as a replacement for balls in your dori.
Mirrors, flowers and bells are a few other dori patterns to try out!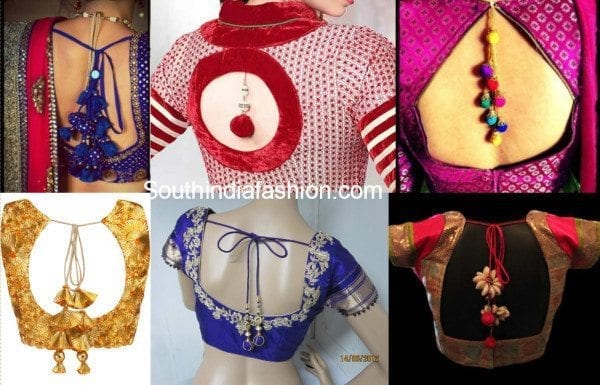 Having a large single pearl as a dori seems to be one of the most voguish ways to do it – and looks beautiful enough to deserve a try out!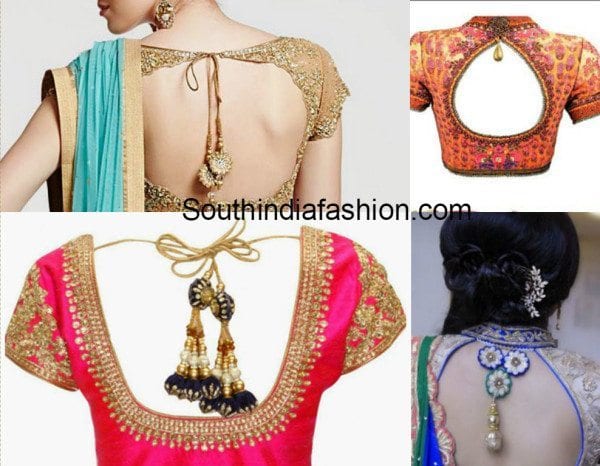 Got more dori design ideas? Do share with us!