At the recent Baby movie success meet, Vaishnavi Chaitanya graced the event with her elegant presence. Dressed in a stunning teal blue lehenga with a matching embroidered blouse and a complementing dark peach dupatta, she exuded grace and charm. Let's delve into the details of her beautiful ensemble, simple yet captivating jewelry, and makeup that perfectly enhanced her natural beauty.
Vaishnavi Chaitanya's choice of attire showcased her impeccable sense of style. She wore a teal blue lehenga that exuded a sense of regality. The intricate embroidery on the lehenga added a touch of sophistication, while the flowing silhouette highlighted her graceful movements. Complementing the lehenga, she opted for a matching embroidered blouse, which enhanced the overall look and added a touch of glamour.
To complete her ensemble, Vaishnavi draped a dark peach dupatta with finesse. The contrasting color of the dupatta brought a delightful pop to the outfit, creating a visually appealing contrast against the teal blue lehenga. The draping style added an element of elegance and complemented her overall appearance.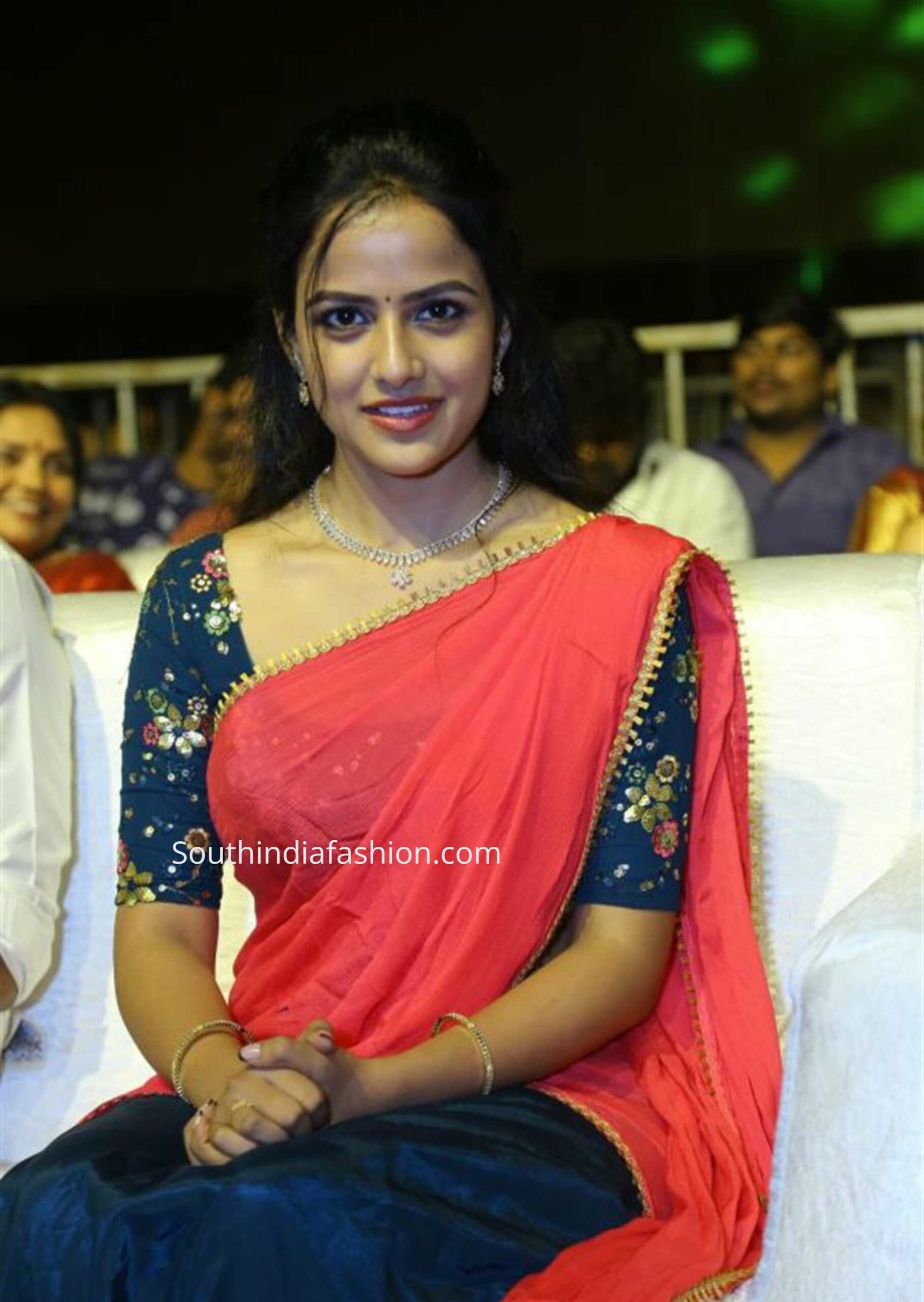 Vaishnavi's choice of jewelry perfectly complemented her attire, enhancing her overall look. Keeping it minimal yet elegant, she opted for simple jewelry pieces that added a touch of sparkle. A delicate necklace, matching earrings, and bangles adorned her wrists, adding subtle glamour to her ensemble without overpowering it. This thoughtful choice allowed her outfit to take center stage while adding a touch of sophistication to her overall appearance.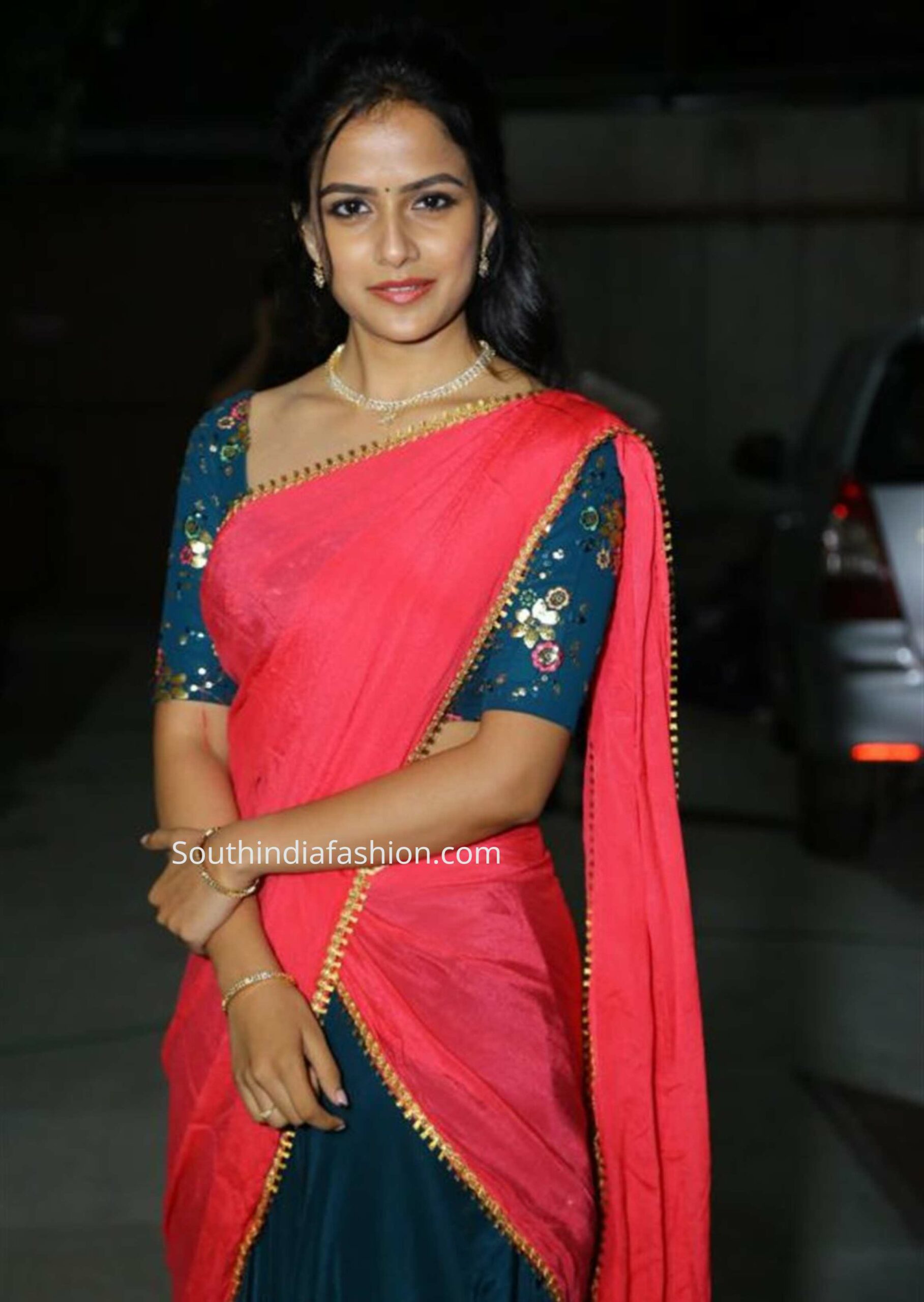 Vaishnavi Chaitanya's makeup was kept simple, highlighting her natural beauty and allowing her radiant smile to be the focal point. She opted for a flawless base, accentuated her eyes with subtle eyeshadow and liner, and chose a soft, peachy shade for her lips. The understated makeup perfectly complemented her ensemble, creating a harmonious and balanced look.