The Hatya movie pre-release event witnessed the enchanting presence of Meenakshi Chowdary, who mesmerized everyone with her ethereal charm. She graced the occasion in a captivating green half saree ensemble, featuring a beautiful Banarasi lehenga, a plain half-sleeved blouse, an embellished dupatta, and a matching belt. Completing her look with a statement polki choker and elegant loose curls, Meenakshi left a lasting impression. Let's delve into the details of her enchanting outfit, accessories, and hairstyle.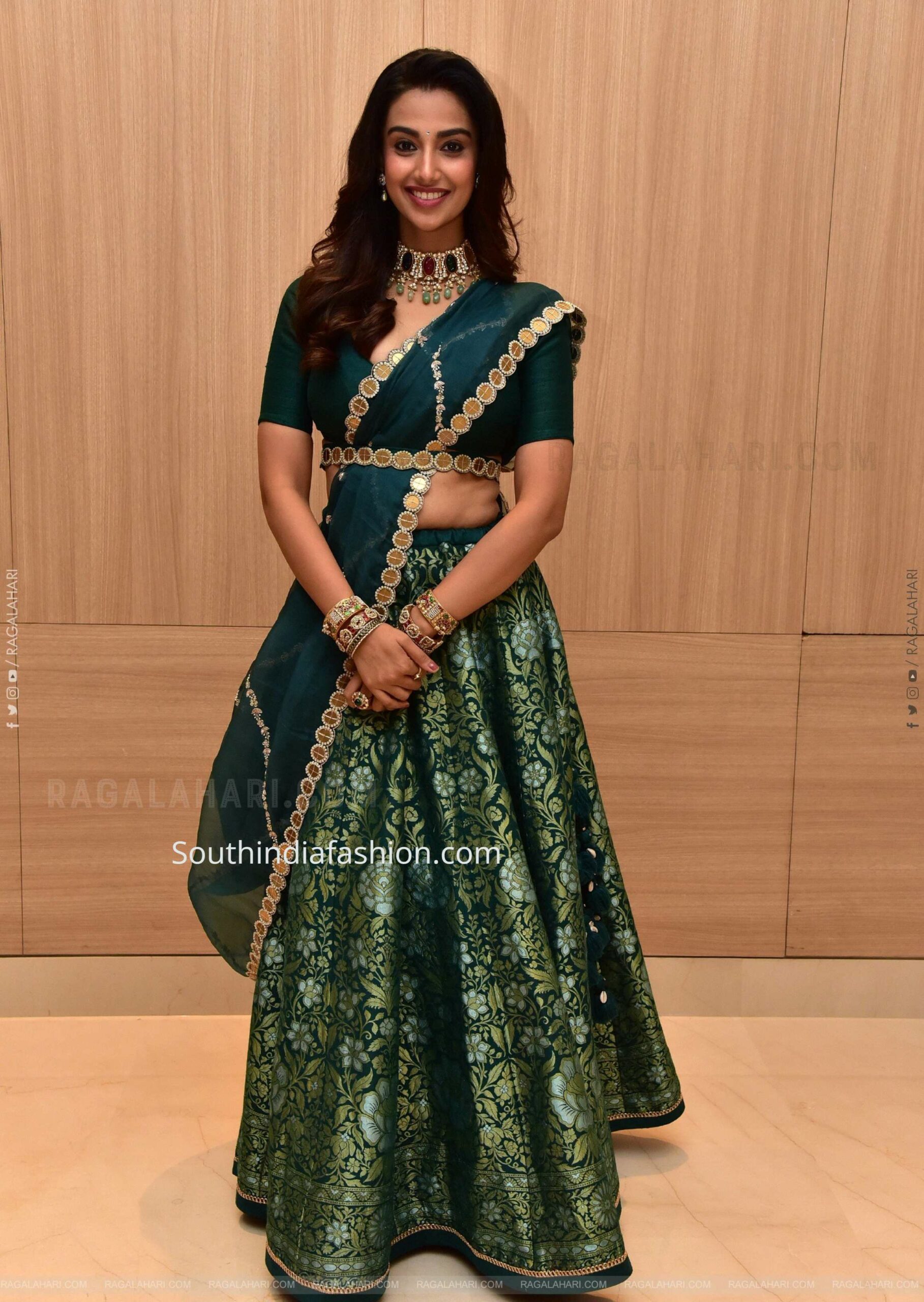 Meenakshi's choice of attire showcased her impeccable taste and style. She wore a stunning green Banarasi lehenga, which exuded elegance and richness. The intricate weaving and patterns on the lehenga added depth and texture, capturing the essence of traditional craftsmanship. Paired with a plain half-sleeved blouse in the same vibrant green hue, the ensemble created a striking contrast while maintaining a cohesive look.
To elevate the beauty of her ensemble, Meenakshi draped an embellished green dupatta gracefully over her shoulder. The intricate embellishments on the dupatta added a touch of glamour and caught the light beautifully, creating a mesmerizing effect. Additionally, she adorned her waist with a matching belt, accentuating her figure and adding an element of sophistication to the ensemble.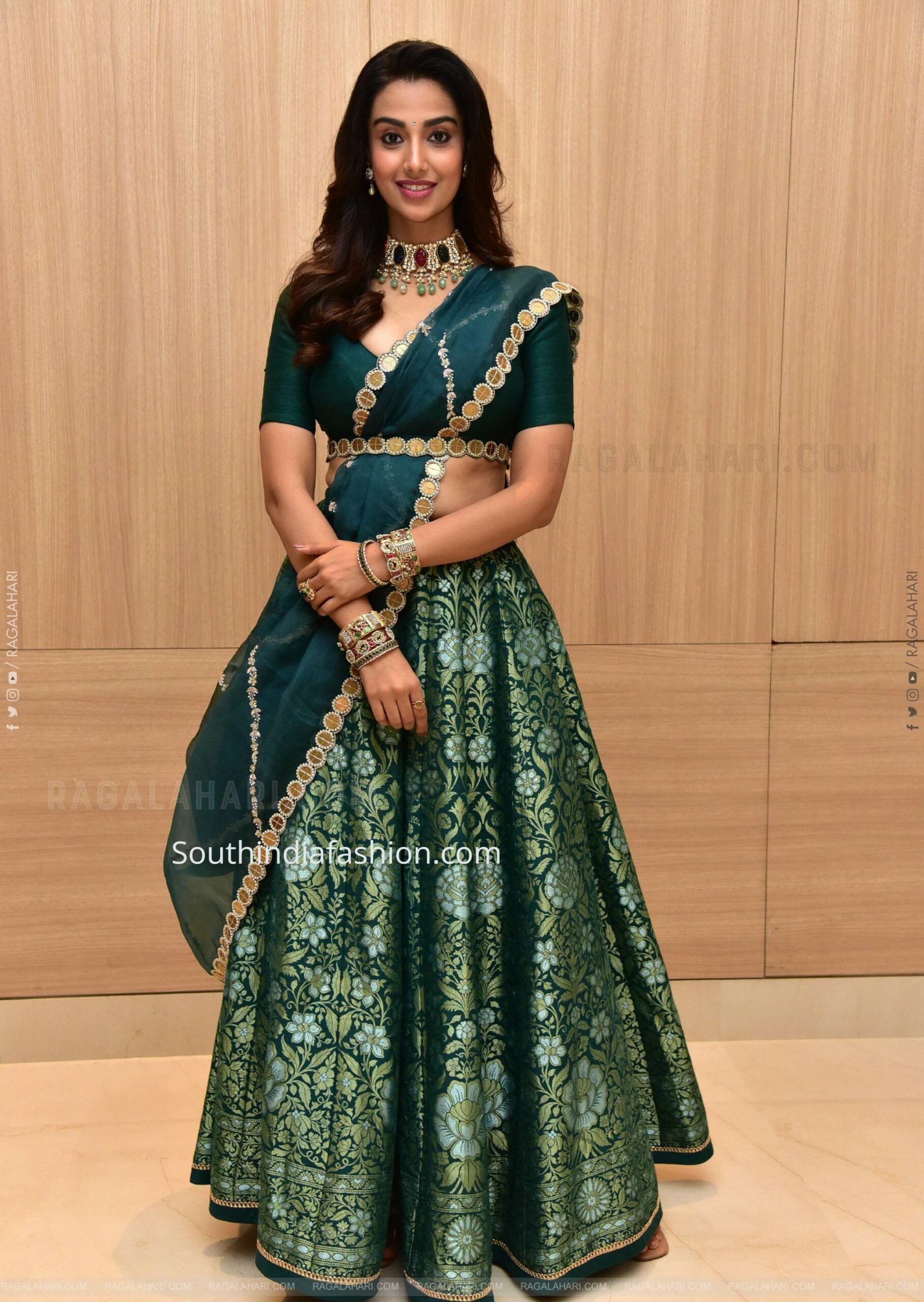 Meenakshi's choice of accessories perfectly complemented her outfit. She wore a statement polki choker, and bangles which added a regal touch to her overall appearance. The intricate design and sparkling gemstones of the choker accentuated her neckline and drew attention to her radiant smile. This bold yet elegant accessory served as a focal point, enhancing her overall ensemble.
Meenakshi opted for a hairstyle that exuded elegance and grace. Her long locks were styled into loose curls, cascading gently over her shoulders. The soft waves added movement and volume to her hair, creating a romantic and timeless look. This hairstyle beautifully framed her face and perfectly complemented her traditional attire.