We have all dreamt of owning a designer lehenga at least once! But it's not always possible to set aside a huge chunk of money for original designer wear. Be it Sabyasachi, Manish Malhotra, or Anita Dongre – we adore their lehenga collection, don't we? So, what if we tell you that you can absolutely make a designer replica lehenga yourself?
Check out a ways to replicate a designer lehenga that fits within your budget –
Decide and Shortlist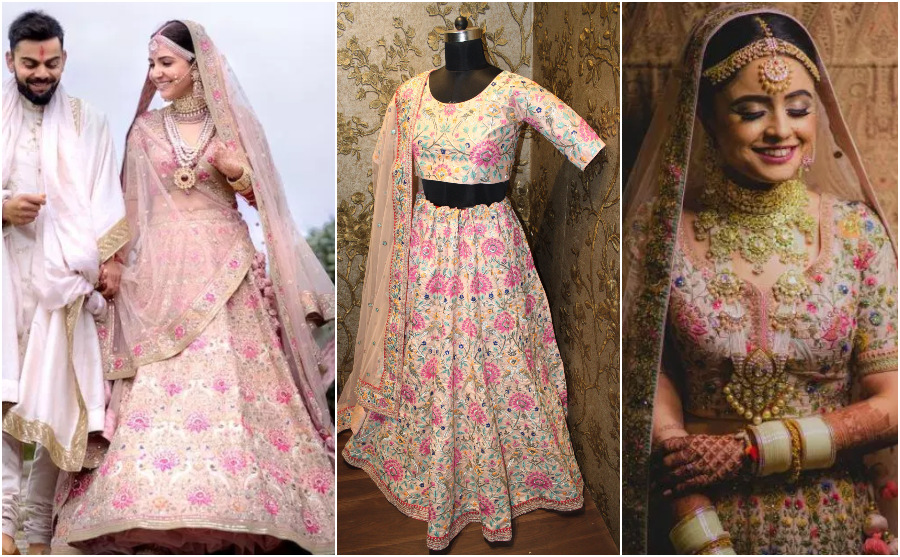 First things first, research and shortlist a few designer lehengas that you like. Be it a celebrity's wedding lehenga or one from their collection. Decide and print out its picture in the best quality and head straight to your tailor. We suggest picking a tailor who is well established or runs a boutique for a few years.
Budgeting
The budget is the next and a crucial step. How much are you willing to spend on your designer replica lehenga? If your budget is 30,000, keep a margin of 15-25% and set that as your fixed budget. This margin budget could come in handy when you have to make a few other changes. As alterations or the cost of embellishments changes over time.
Get It Sketched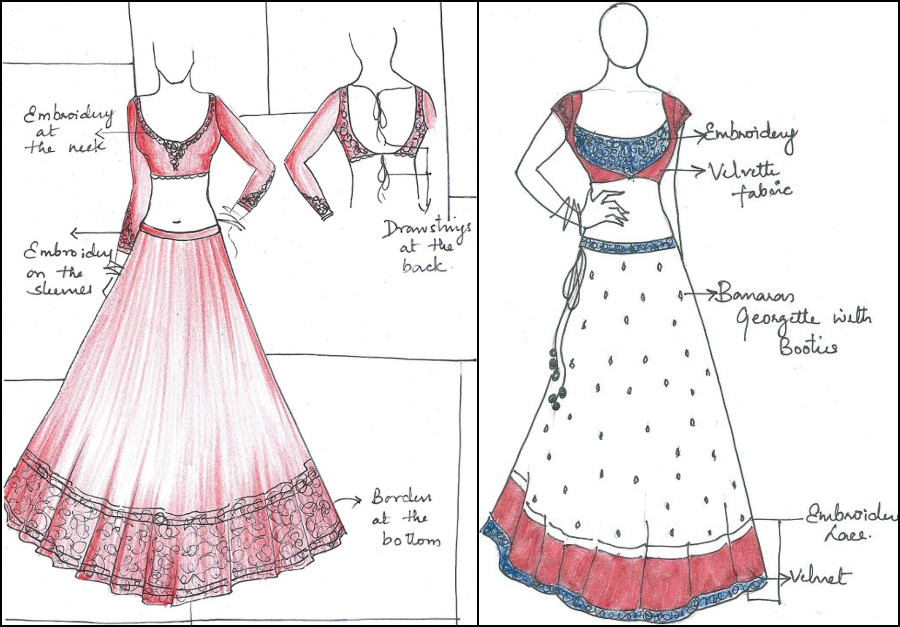 When you finalize your outfit with the tailor, cross-check by asking him to sketch it out roughly for you. This step is to ensure that he has understood the pattern thoroughly and won't mess up the design. A designer replica lehenga has to have a resemblance to the original one, isn't it?
Measurement Adjustments
Never give a previous piece of clothing for measurement purposes if you want it to fit you perfectly. Let your tailor take your body measurements! And discuss the length of the neckline or sleeves as per the lehenga pattern. Also, remember to keep a few extra fabric spaces for alterations. What if by the time your designer replica lehenga is ready, your body measurements change? This is when the extra fabric can be easily adjusted to fit your designer replica lehenga right.
Fabrics Picking
Carry the designer lehenga's picture while you go for fabric or embellishment shopping. Check for the fabrics that might seem the closest to the original designer lehenga. Visit a couple of shops before you finalize which fabric is the closest to the original one.
Embellishments And Detailing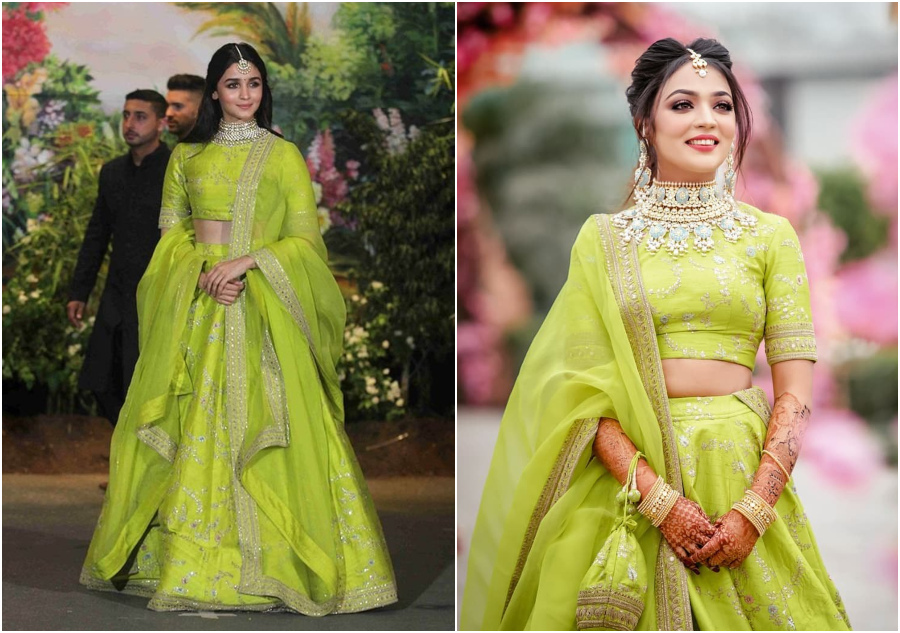 If you cannot find the same print fabric then buy a plain one and separately get the work done on it. Be it digital printing, zari work, embroidery, or patches pick whichever goes the best. Depending on the amount of embellishment to be done on the plain fabric, you can adjust your finances. If you feel it is beyond the approved budget, then this is where you use the extra margin budget.
Regular Fittings And Trials
Take every lehenga fitting of yours very seriously, even if you aren't fussy about it. You have spent and poured in your effort to DIY your designer replica lehenga, so don't compromise on its fitting. Ask your tailor for regular trials and fittings to ensure that the pattern is exactly how you want it to be. The regular trials will give you the scope to make any needful changes or adjustments in the pattern.
We hope with these easy steps, you can make yourself a designer replica lehenga way within your budget!