Monsoon is upon us and with the amazing rain, comes the humidity! There are no better sarees except for cotton and linen to deal with the hot and humidness. Cotton sarees and Linen sarees are summer-friendly and also during the monsoons. Easy to manage, light in weight, breathable, and comfort – cotton and linen sarees are a boon! Many might think that these sarees are for the older generation. But nowadays, you can style almost anything in the chicest way possible. Similarly, the cotton and linen sarees can be easily styled in fun and chic ways.
Here are some ways you can style cotton and linen sarees to deal with the monsoon humidity –
Belt Up The Cotton Sarees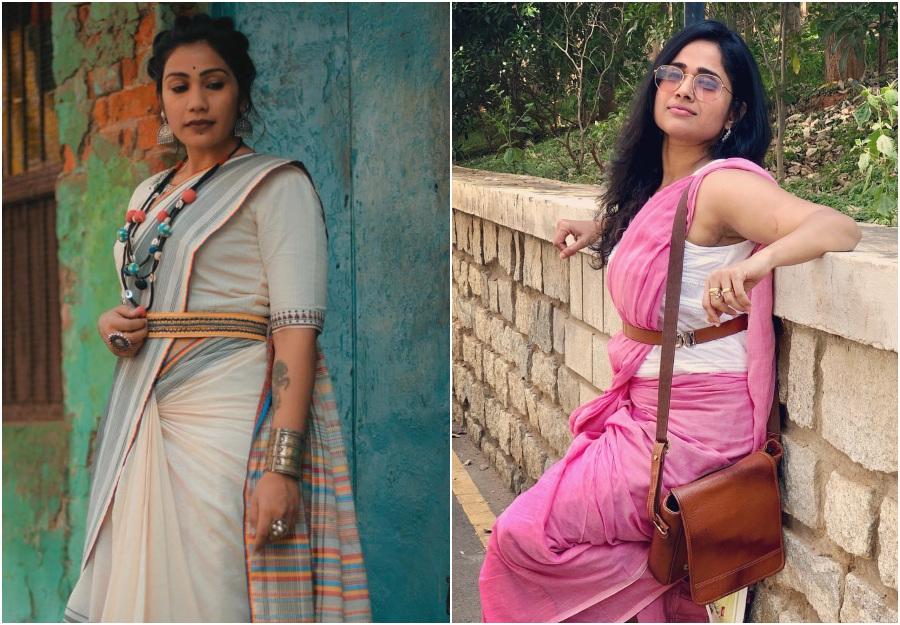 Cotton and linen sarees are manageable and sit comfortably as you want them to be. So belting up them ensures that they stay put and isn't difficult to carry. However, belt sarees are a current trend with satin and silk sarees. So you can try it out with cotton sarees as well. Mix and match the prints to make it more funky and edgy. You can also play around with the type of belts from leather to fabric belts as per your choice.
Chic Eyewear
There's nothing as sassy as a chic pair of eye-wear with cotton or linen sarees. They are probably the easiest piece of accessory to up-style your saree look. With so many shapes and styles of eye-wear, get the one that suits your personality the best. They will simply make you look chic and stylish effortlessly. Also, while protecting your eyes in case it is sunny outside.
Pastels For The Go
Firstly, cotton and linen sarees are breathable, light, and comfortable to wear all day long. But when you pick pastel cotton and linen sarees, it's like a match made in heaven! Refreshing and cool to the eyes, pastel cotton sarees can never go wrong! From powder blue, white to fresh yellow, pick in any hue and you would fall in love with them instantly. Style them with deep neck blouses to add some oomph to your look.
Printed Chic Blouses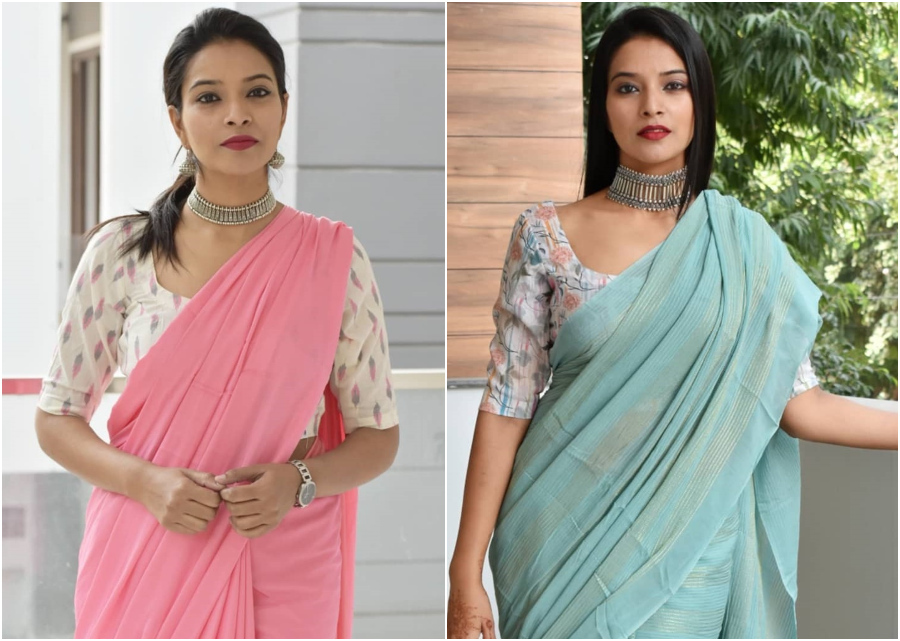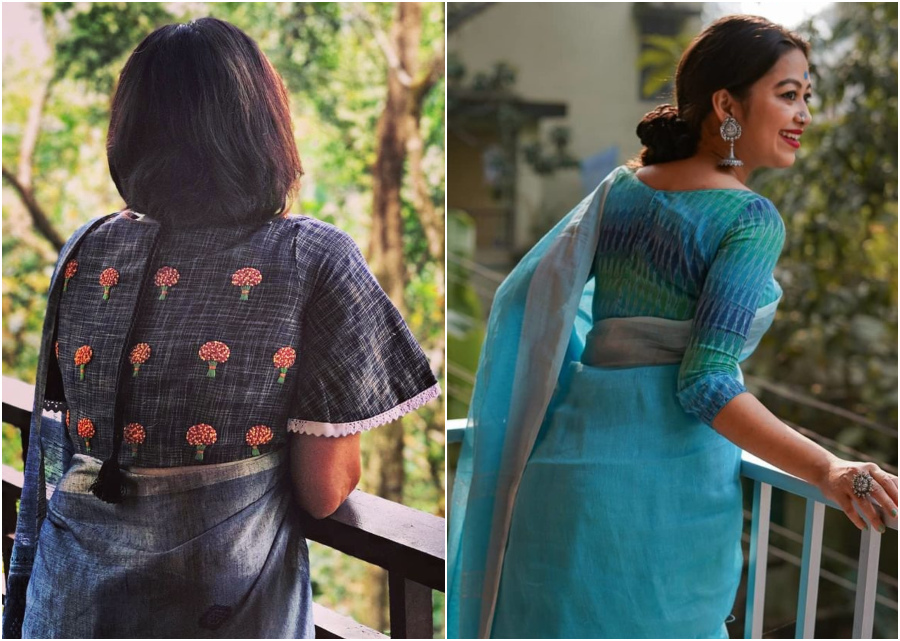 Linen sarees usually are plain solid, stripped, or with tiny motifs. Style them in a fun and easy way to avoid making it look bland or boring. You can pair them with printed blouses of similar or contrast colors. And if you are looking for other options then handloom, embroidered, patch-work blouses are also perfect! Experiment with various necklines, sleeve patterns, and vibrant colors to brighten up your basic saree.
Relaxed Sleeveless Blouses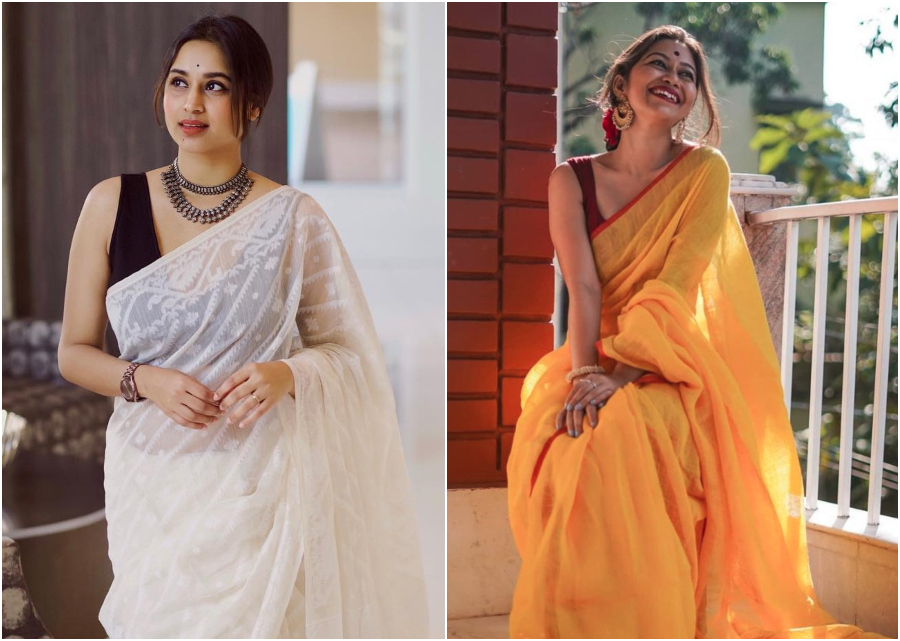 Sleeveless blouses are a boon when it comes to dealing with hot and humid monsoons. The fashion world has evolved even in the sleeveless blouse category. There are so many styles of sleeveless styles that you can pick from. From spaghetti, halter back, and thin-strap, to cap sleeves – there is so much to experiment with. Styling your cotton saree with such edgy sleeveless blouses add the chi and oomph factor almost instantly!
These are a few ways to jazz up and add an oomph factor to your cotton and linen sarees. Ditch the monsoon humidity in style!