Browsing through our mom's wardrobe, we are awestruck with her fabulous collection of sarees, aren't we? But when it comes to silk sarees – we love them all! And after wearing them for years, our moms are even bored wearing these sarees again and again. In addition, the sarees lie in the closet for years and occupy space, in the hope that we may wear them someday. Instead, this time you sort out some of your favorite ones and give them a fancy make-over! There are always great ways to reuse and revamp old sarees into trendy chic outfits.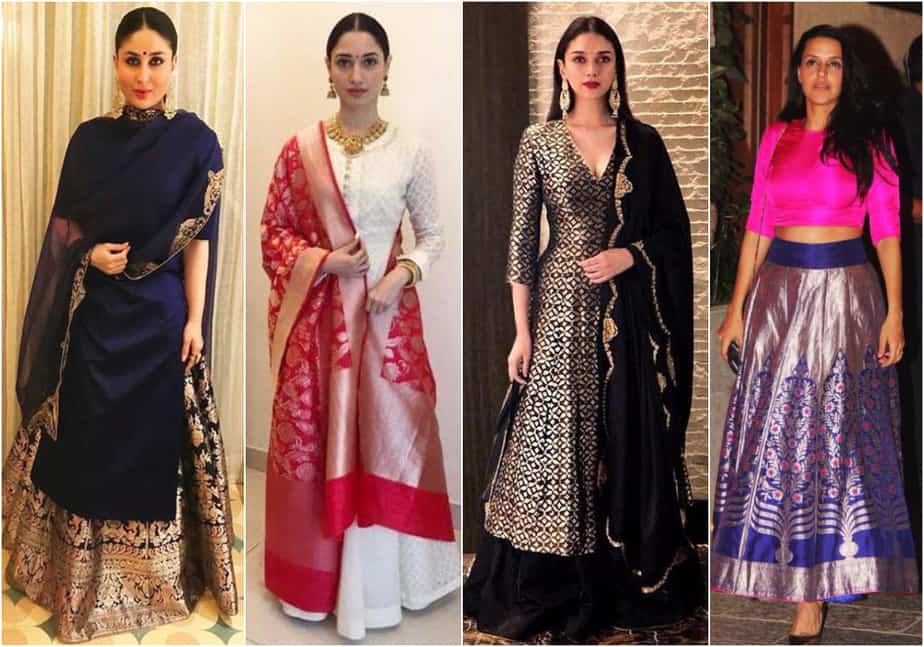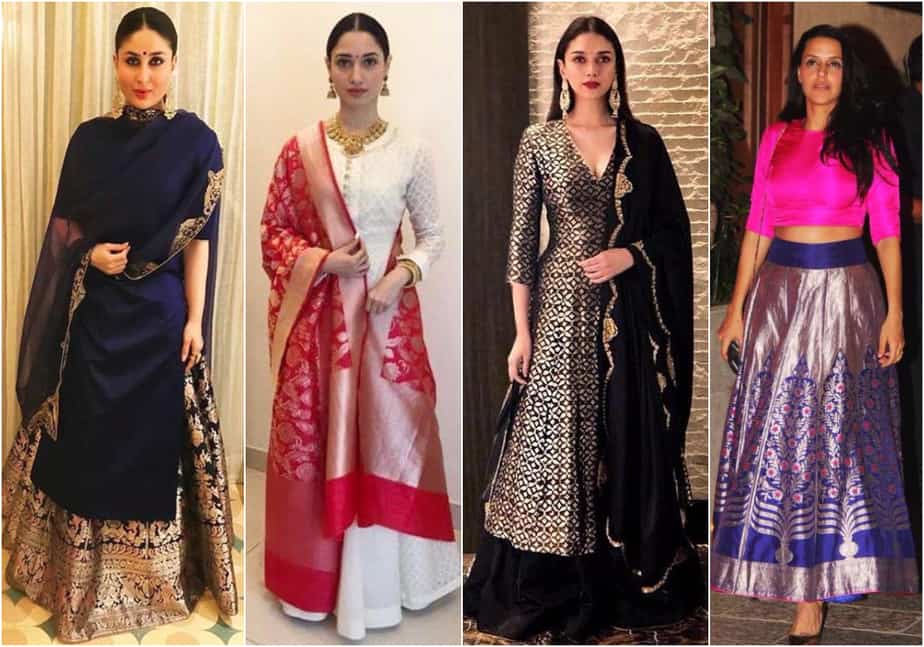 Here are some quirky silhouettes that you get out of your mom's old sarees –
1. Kurta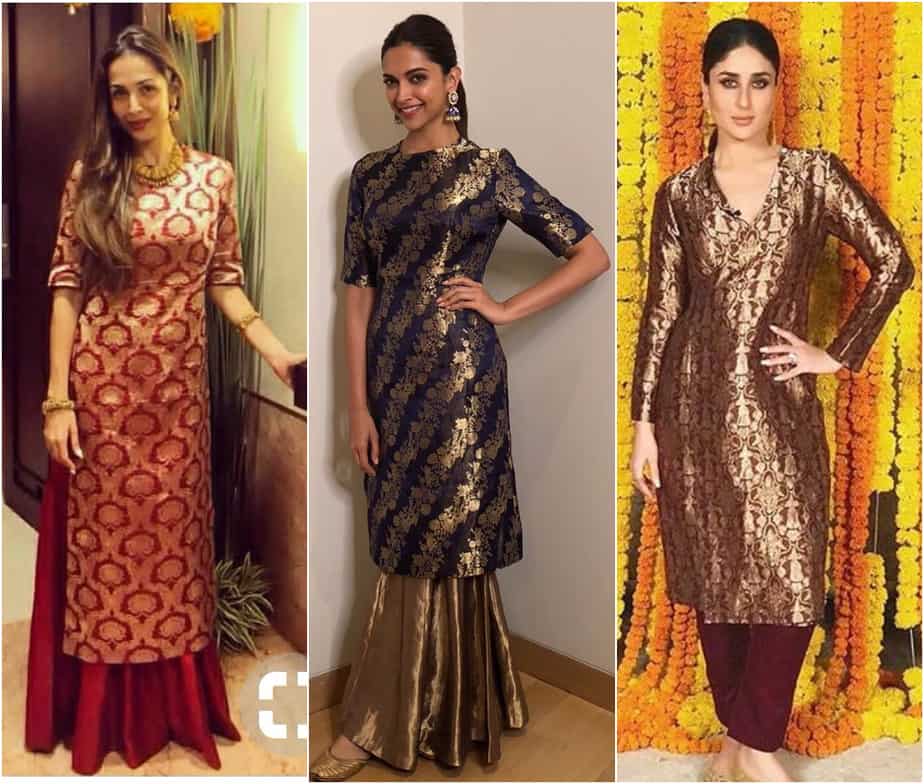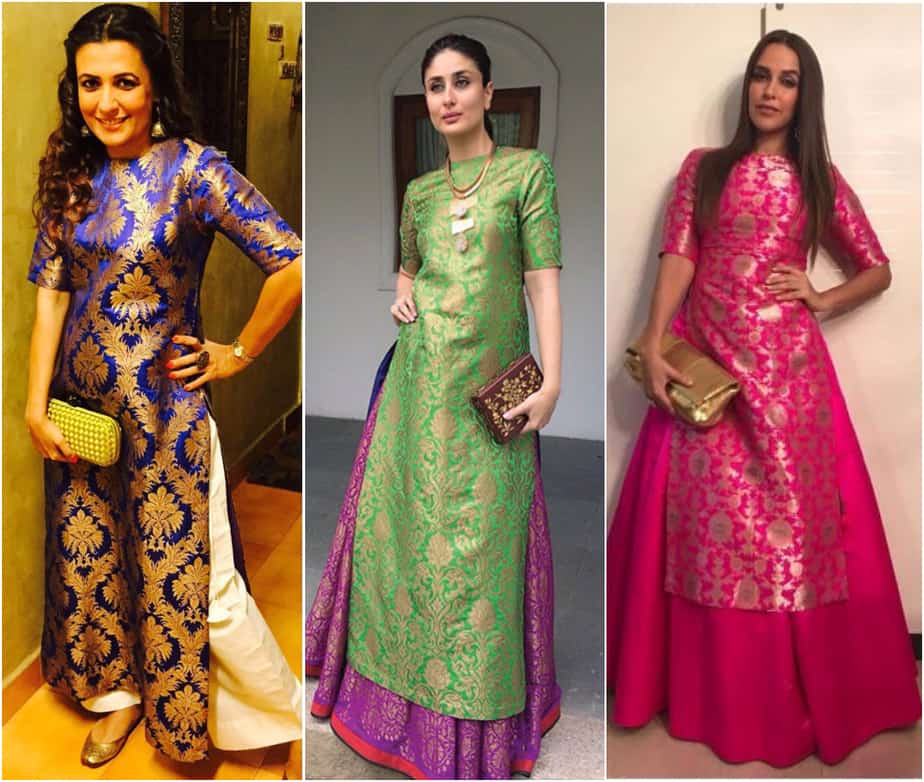 Turning your mom's old saree into a simple and elegant kurta is your safest bet! However, a kurta can be literally worn very often and you can style it many ways. You can wear it even to weddings if you stitch it out of silk or a brocade saree. Pair it with a skirt, cigarette pants or a flared palazzo. It is a perfect outfit for Sangeet or mehendi function.
2. Skirt
A full flared ethnic skirt is yet another stunning idea to turn your mom's old saree into! Turn it into fusion wear by pairing this traditional skirt with some modern and trendy tops. You can pair with a sexy crop top, crisp shirt or an off-shoulder top. This can be a good outfit option for a cocktail party or any small family function.
3. Anarkali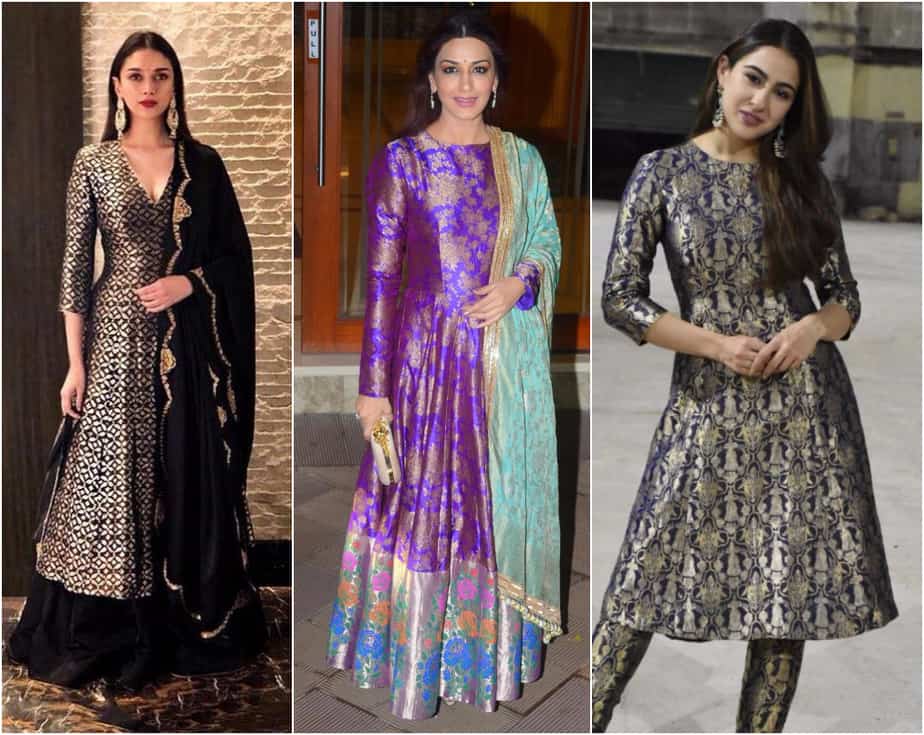 Anarkali is yet another perfect choice that your tailor can revamp a beautiful silk saree into! Use up the entire saree and make a flared and floor-length Anarkali. However, use the pallu of the saree as upper bodice or empire of your Anarkali to make it more royal-looking! Pair it with a contrast-colored heritage dupatta and you won't regret revamping the saree.
4. Dupatta
If your mom's old saree is a dual colored saree, go with this easy option of turning it into a dupatta. For instance, you can easily create two dupattas out of one saree. Above all, You can pair it with a kurta or with a trendy top and skirt to give it a traditional twist. Mix and match it!
5. Lehenga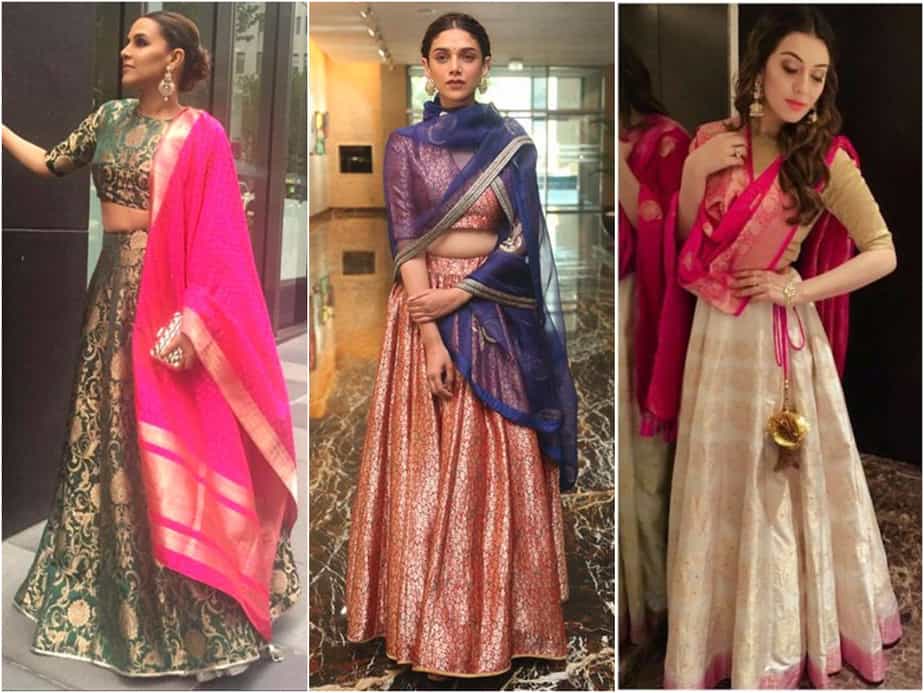 Instead of spending a lot of money on designer lehengas, why not revamp your mom's old saree creatively? A simple lehenga without any embroidery looks best. However, let the beauty of the saree be the focus! Keep it simple by just adding a contrast dupatta. In addition, add some contrast latkans or tassels to embellish it a bit.
 6. Long Jackets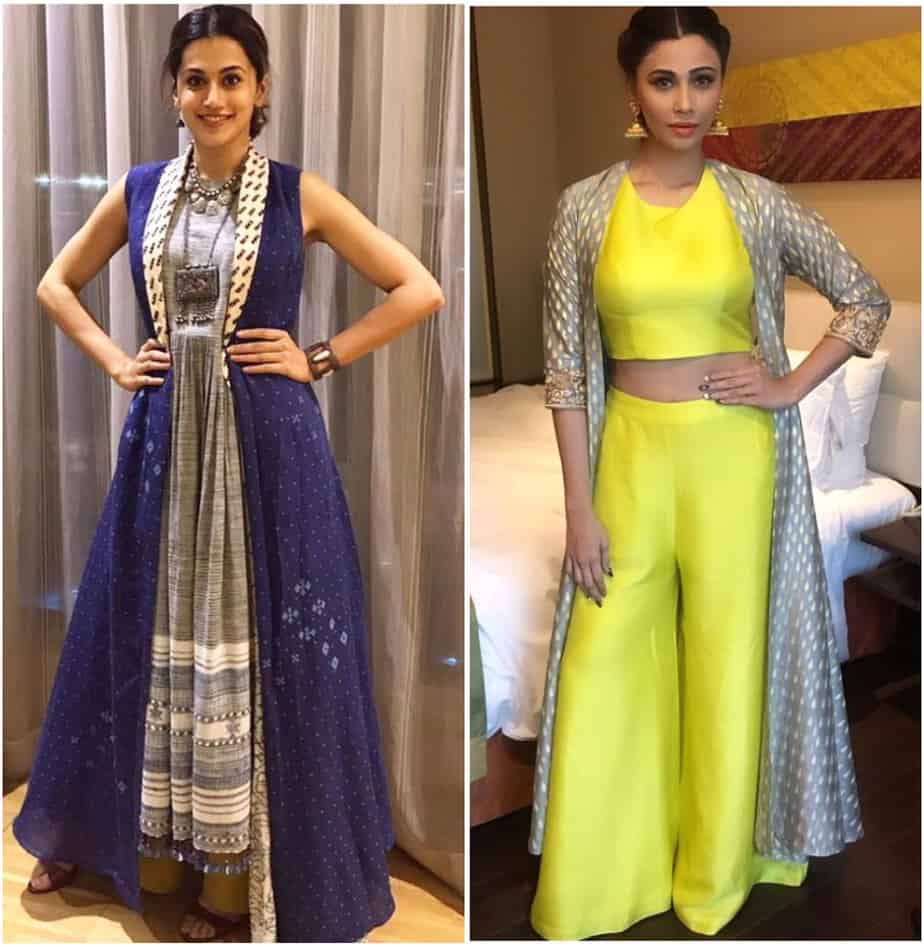 Floor length jackets with Anarkalis and lehengas have been so much in trend! Be it an Ikat saree or even a Banarasi saree, you can revamp them into fancy long jackets. Above all, it's a great option for those who like it simple yet chic but with a hint of tradition.
Similarly, you can also turn mom's gorgeous sarees into Short jackets, Capes, Sharara or Pre-stitched sarees.