When you are wearing a traditional saree, no hairstyle suits you better than a hair bun. A bun looks elegant and neat while it also keeps the look ethnic. If you are attending a wedding and planning to wear a silk saree, you can choose to wear a bun without thinking twice as it will rock your look. There are many ways you can wear your hair buns depending upon the style you want and the saree you are planning to wear.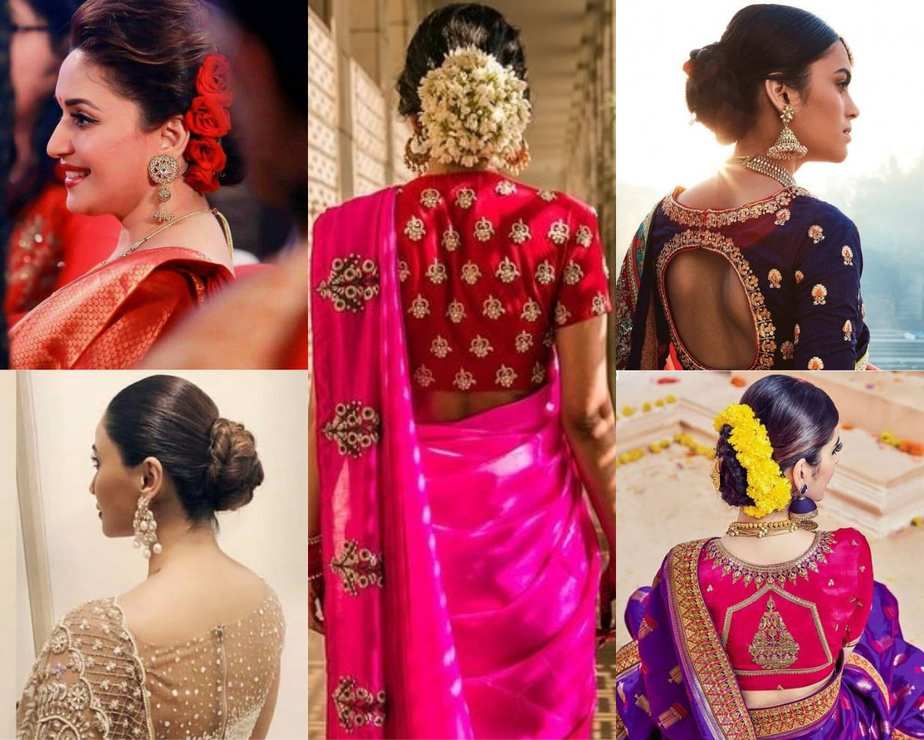 So, here are some ways in which you can wear hair buns with sarees :
1. Center Bun with Flowers
This is one of the oldest hair buns that we have seen our mothers and grandmothers wear. But surprisingly, it doesn't go out of fashion. It is also a go to hairstyle when you cannot come up with a hairstyle idea in less time. Brush your hair, bring it all together at the back of your head and tie up a tight bun. Take jasmine flowers and twist it around the bun. You are ready to go!
2. Puffed Bun
This is a chic hairstyle among the buns. Make a puff on the top of your head. The puff can be as bulged as you wish. Then, bring all the hair to the back and make a bun. This hairstyle can be done if you want to look elegant and decent.
3. Messy Bun
This one is for all those women who want to wear a traditional saree, but also want to look modern in it. The messy bun needs no time to make and is comfortable too. Just grab all your hair and make a messy bun. You can use flowers around it if you wish to. There are no written rules on how to style your bun ones it is done. It depends on your style and preference.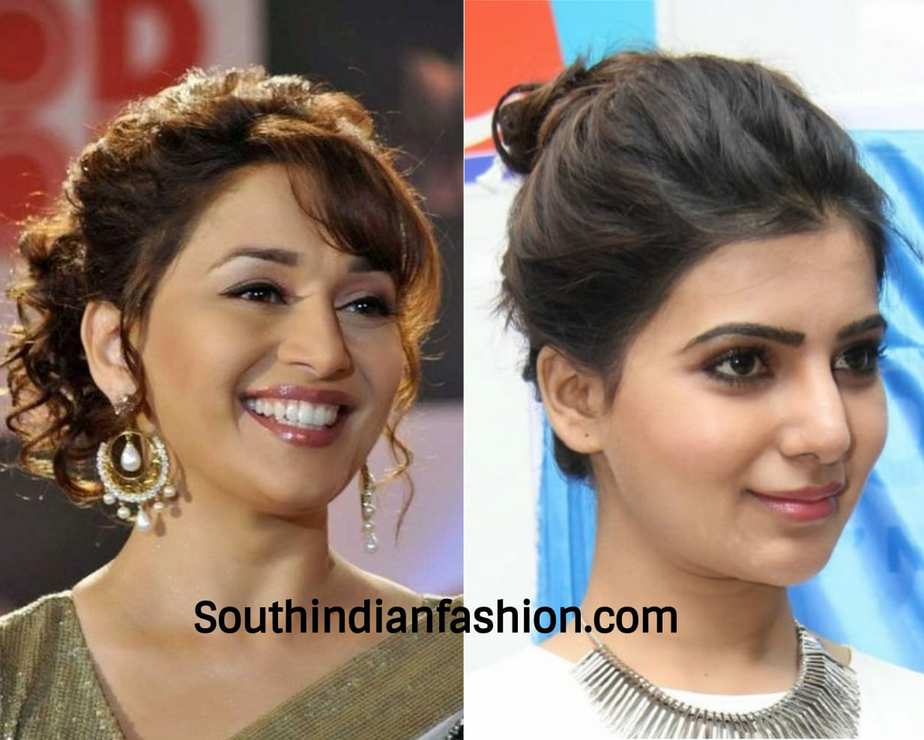 4. Center Bun Covered With Flowers
This one is the most traditional among all the buns. You make a center bun at the back of your head. But, instead of just putting one layer of flowers around the bun, you cover the entire hair bun with layers of flowers woven around it. This way there are lots of flowers and looks graceful too.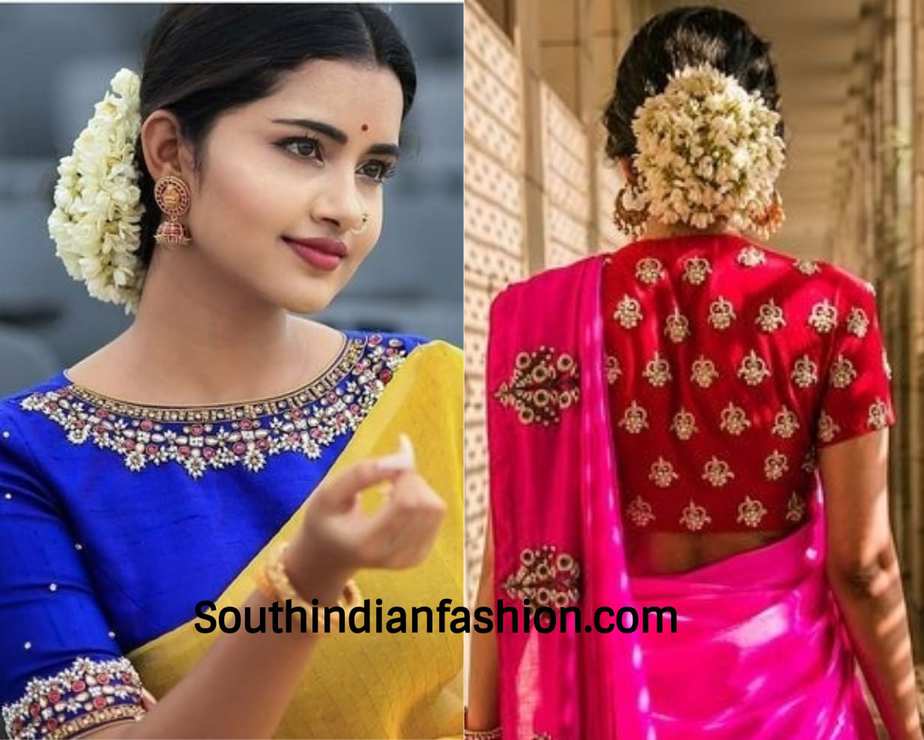 5. Braided Bun
If you want to complicate the simple hair bun, you should braid your hair first. Make a braid of any kind you like. Now twist the braid into making a hair bun. The braided bun looks cool and beautiful. This bun can also be surrounded with fresh jasmine flowers is you like.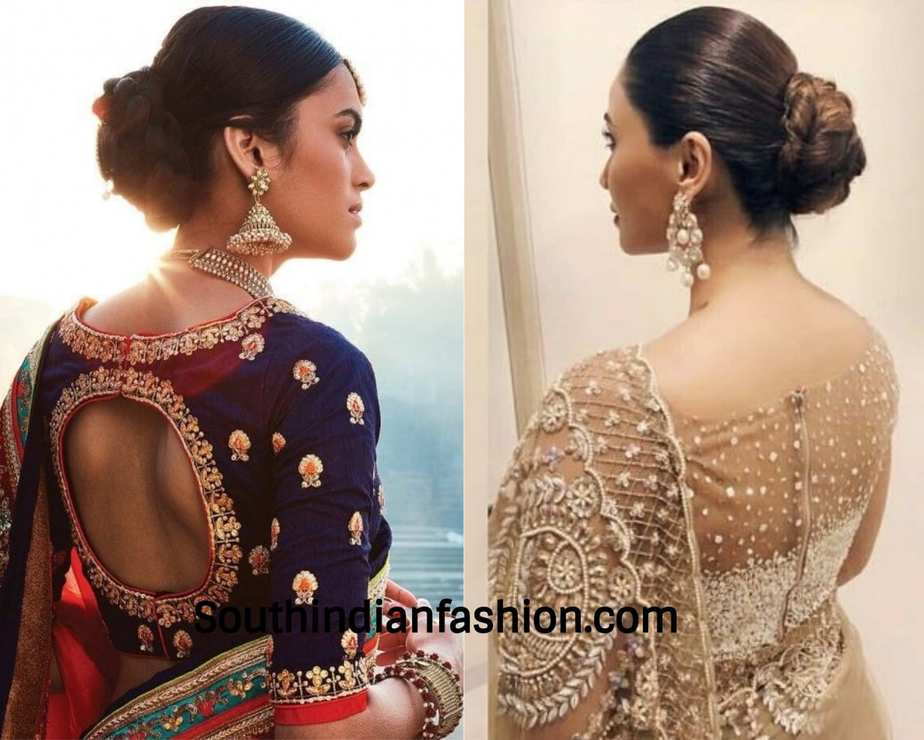 6. Back Bun with Flowers on One Side
If you want to look regal, you can make a back bun that is a little elevated. Use three or four roses or orchids on just one side of the bun to give it a special touch. Do not surround the entire bun with flowers.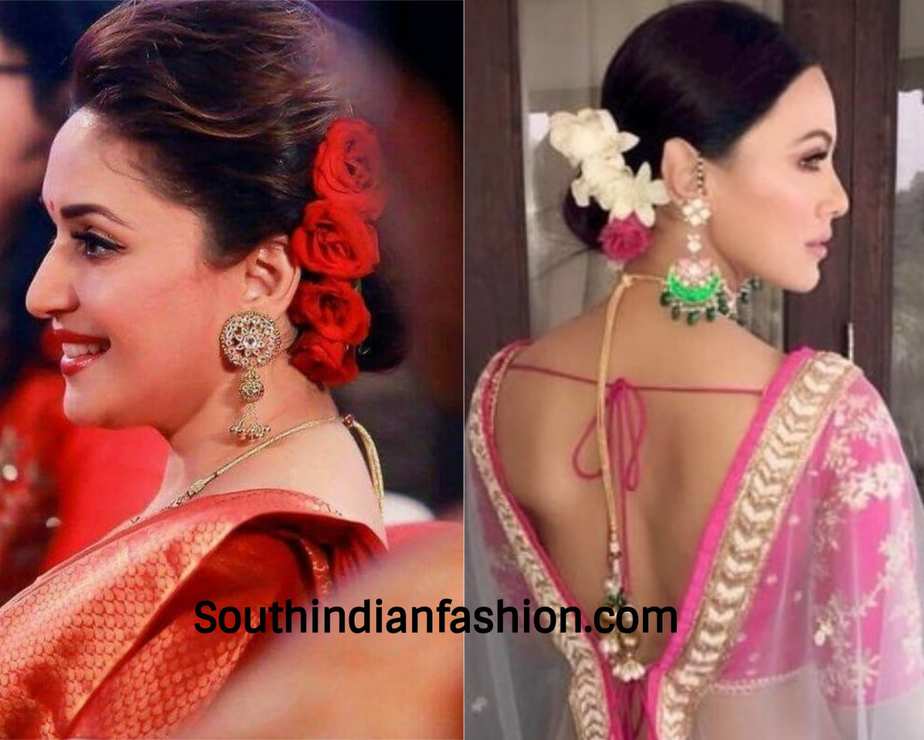 These are some hair buns ideas that you can use the next time you are wearing a traditional outfit.