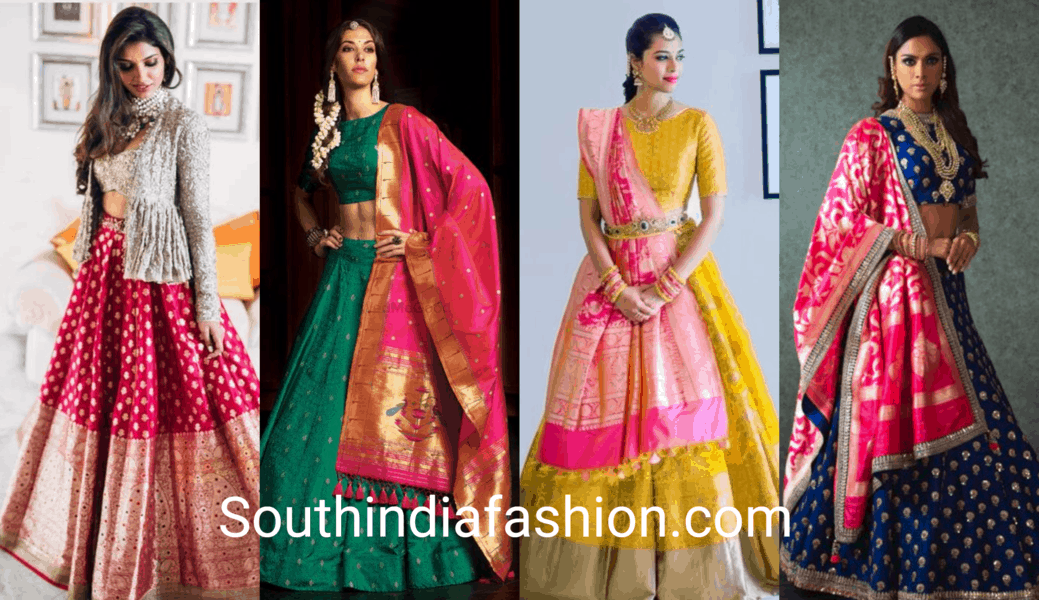 The fashion forecast for 2019 has predicted Pink to be one of the highlighted colors of this upcoming season and we aren't surprised! Pink and its hues are very fresh and soothing to eyes. And our Indian skin tone is known to pull off almost all the shades and hues of pinks! Pink with pink hues work great and looks incredible with a few other colors combinations. Ditching all the cliched and usual pink combinations, we bring you a fresh twist of combinations that you could try out this season.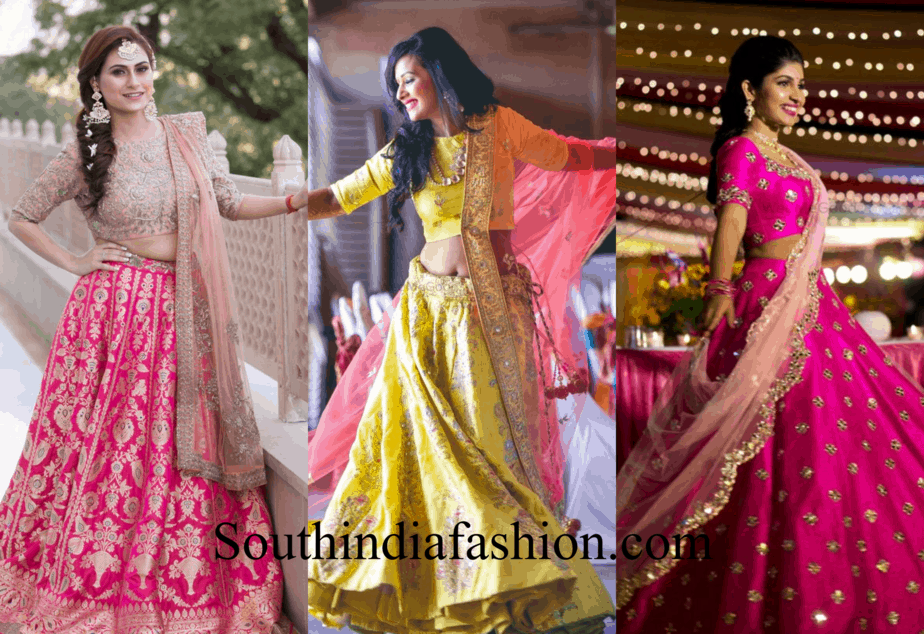 These color combinations will definitely add some freshness to your wardrobe. Scroll down and check for the hottest and refreshing color combinations with pinks that are absolutely going to be a hit –
1. Pink and Black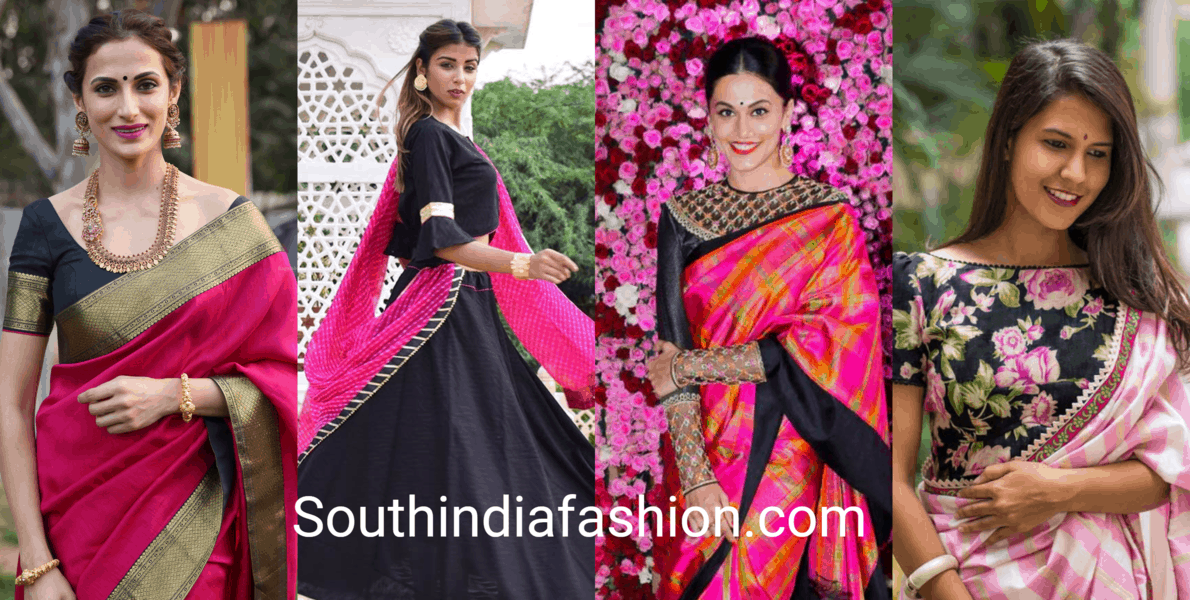 Pairing black and pink is a unique and bold color combination in itself. If your saree is a pink plain one, an embroidered or patterned blouse would be a great way to enhance its beauty. You can add a hot pink colored dupatta with your basic black kurta set and see that magic! Black adds depth and balances out the boldness of pink in many ways.
2. Pink and Greens
Lighter or pastel shades of green and pink make a fresh and graceful combination. Be it mint green, sea green or parrot green – pair it with powder pink and you are sure to turn a few heads!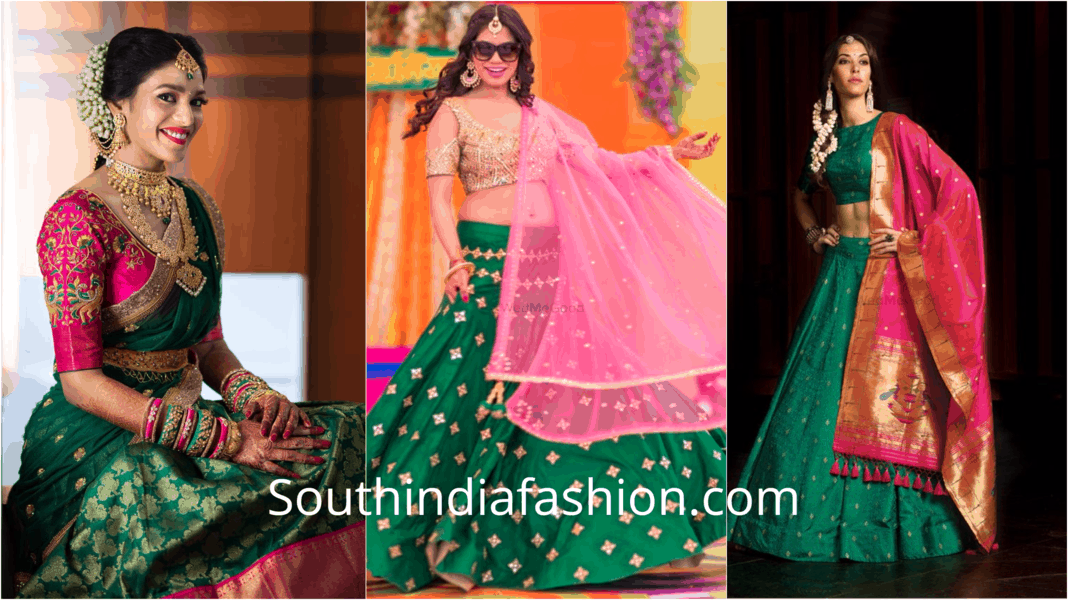 Just like the pastel green, bottle or dark green can work like a charm when you combine it with any shade of pink. Be it Rani pink, hot pink or baby pink, the richness of dark green enhances and adds to the refinement of the combination. This combination will surely blow your mind if you ever happen to find it in Kanjeevarams!
3. Pink with Blue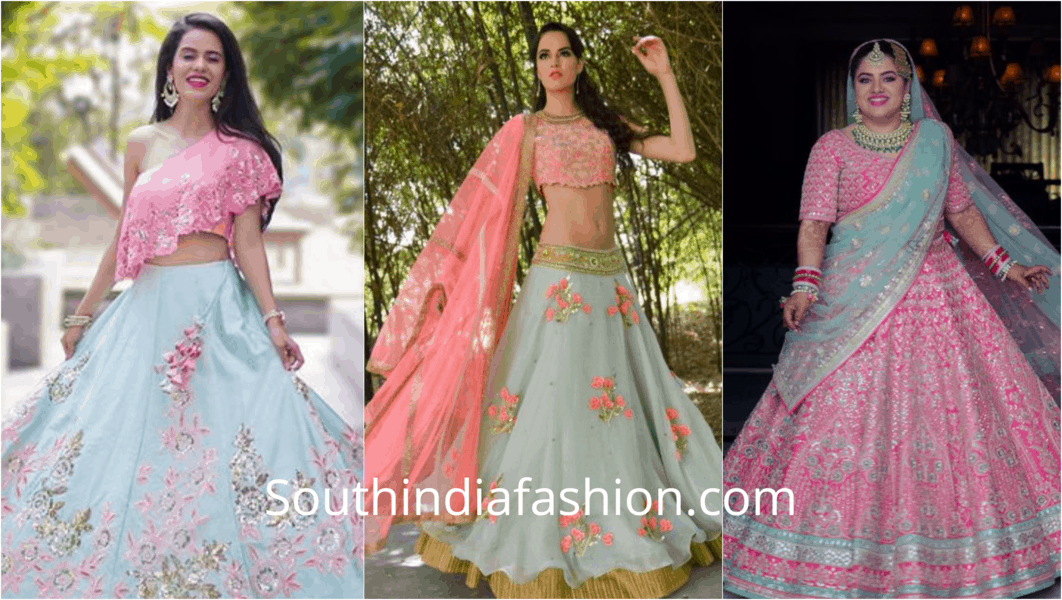 Pastel shades of Blue are definitely something to die for! And if powder blue meets baby pink – magic happens. The freshness, coolness, and charm of both these tones work great with each other in many ways!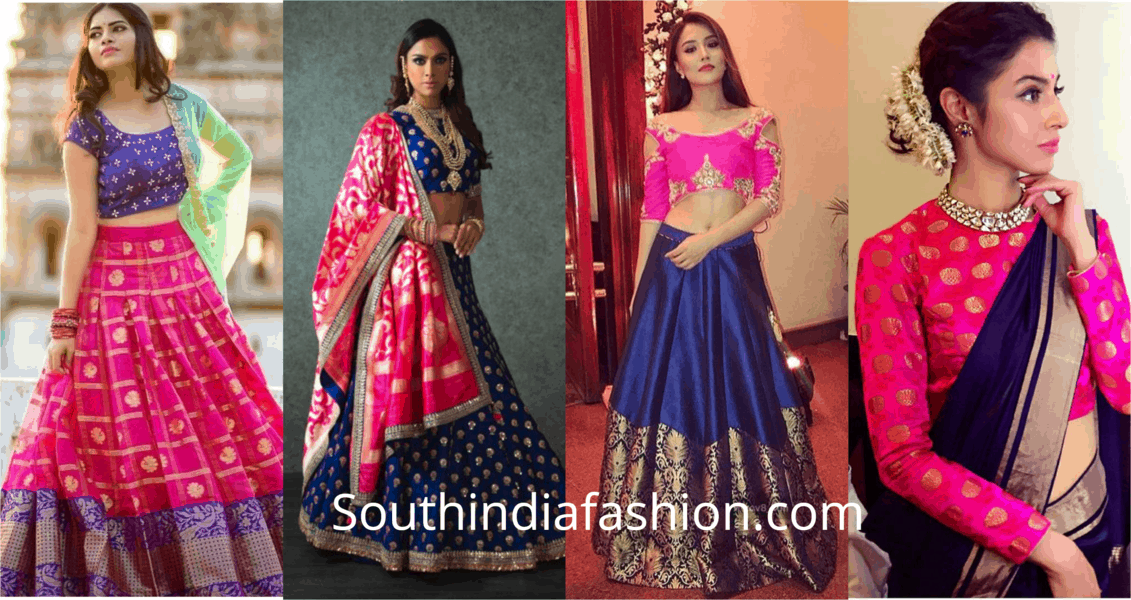 The same magic happens if you pair up bright pink with navy blue or dark blue. The combination feels extremely traditional and royal. This combination works well on every skin tone – try it out and you won't repent!
4. Pink and Yellow
Pink + yellow = bright and sunshine-like! Fresh and beautiful, this combination looks great on most complexions. To rock this color combination, try partnering different shades of yellow like pale yellow, lemon, Mango-pulp or a bright sunflower yellow. Don't hesitate in experimenting, with this combination – you can never go wrong!
5. Pink with Purple
Somehow, purple seems like one of the most underrated colors. The richness that this color emits is beyond comparison. And if it is combined with hot pink – you are sure to blow some minds and mesmerize everyone in the room. From Shilpa Shetty Kundra to Divya Khosla Kumar tried this dazzling combination and charmed us all.
6. Pink and Grey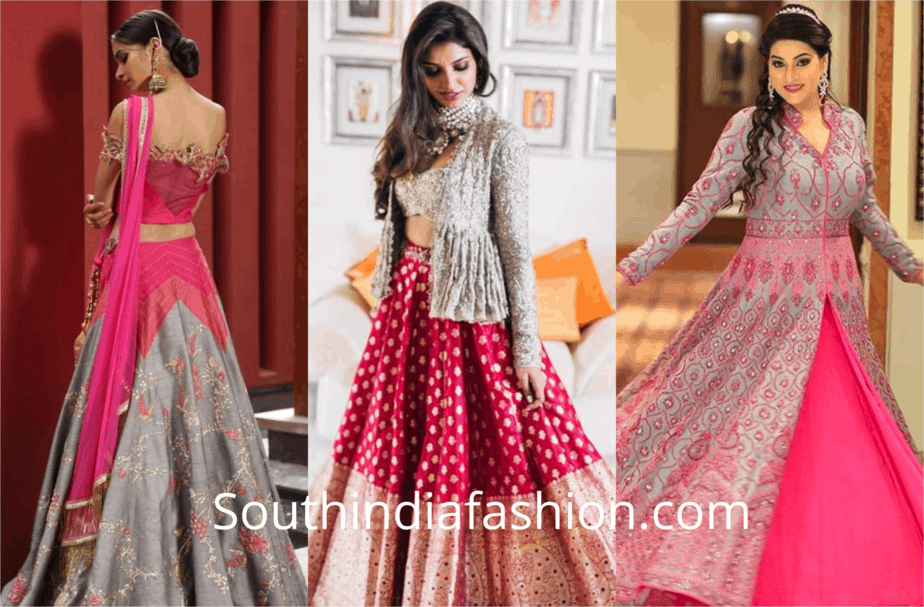 A unique combination that everyone seems to be slightly hesitant to try out! Pink and grey together can give you that classy and elegant look effortlessly. Grey being a dull tone tends to boost the richness of pink in a very classic way. There are no limitations with the way that you can use this beautiful color combination.
Hope this quick guide helped you in making a gorgeously flattering color combination with the trending pink tones.