Most of the Indian skin tones are wheatish and some of them are dusky as well. There are few color combinations that looks great particularly on the Indian skin tone and it's important that you know which those colors are. Here we are suggesting you 7 innovative colors combinations that will only enhance your Indian skin tone further and make you look like a real beauty.
Pink and Yellow
Especially if it's the wedding season or festive time then this color combination can never go wrong for the Indian color complexion. If you pick up fabrics like silk and crepe in this color then this color will shine brighter.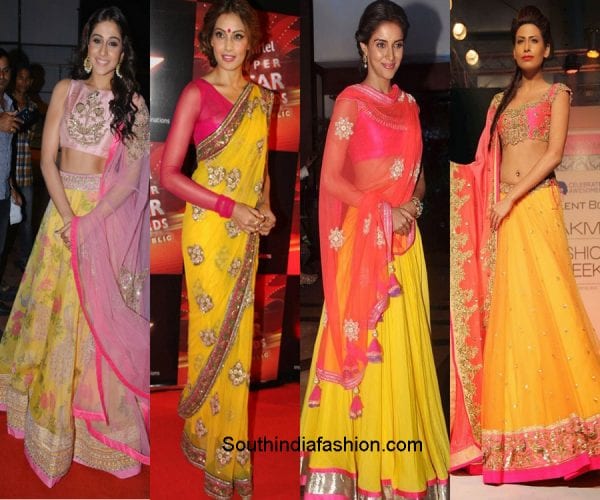 Blue and Pink
For all the night functions you can wear the lovely color combination of blue and pink as it looks dazzling on all the Indian skin tones. This color combination looks so rich in itself that it's best to wear this color combo at night weddings.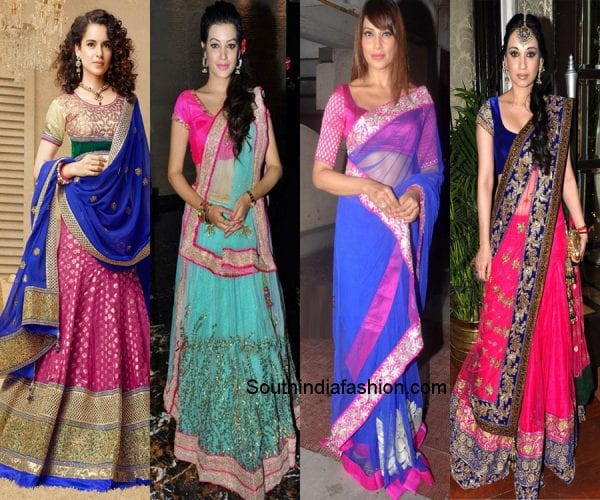 White and Golden
The white color is so much in fashion these days, you can see every second celeb flaunting the color white. To add some pinch of bling to the white outfit, golden is the perfect color. The combination of both these colors adds wonders to the Indian skin tone.
Red and Orange
This color combination works for almost all the Indian skin types but make sure that you choose the color shade wisely. In the orange color family pick up colors like tangy orange or brick orange rather than choosing bright orange that looks too gaudy. Keep both the color combination balanced as both are bold colors and each one color can overpower the other, so be careful in making the color shade choices.
White and Red
The first thing that might come into your mind when you hear the color combination of white and red is the lovely Bengali saree that is draped in a unique Bengali style. You can really get inspired by our Indian celebs on how to mix and match these two wonderful colors and creates a magical outfit that suits all the Indian skin types.
Aqua and Golden
One could not have thought that these two colors, one being a pastel shade and other being a bling shade can create such a magic to the Indian skin tones. But check out by yourself how beautifully the combination of these two colors creates a magic on the Indian skin types. As the aqua color is quite light and refreshing and the golden color is more on the bling side, hence both the colors together looking amazing.
Pink and Black
These two colors makes an amazing combination which suits every Indian skin tones. Usually this color combination is apt for wearing in parties.
So, these are 7 color combinations that looks good on every Indian skin tone. If next time you would be confused which color to pick then you can check this post and plan your outfit colors accordingly.