Kanjivaram sarees are rich, regal and are almost considered as the heirloom sarees. Kanjeevarams are every South Indian bride's patent bridal wear. And many prefer opting for the red, maroon or green colored Kanjivarams. But in recent times, we see the color palettes shift from bright colors towards pastel ones. Replacing the vibrant colored Kanjivaram sarees, the pastel hues portray sheer elegance. Moreover, as surprising as it may seem, pastel color kanjivaram sarees look equally rich.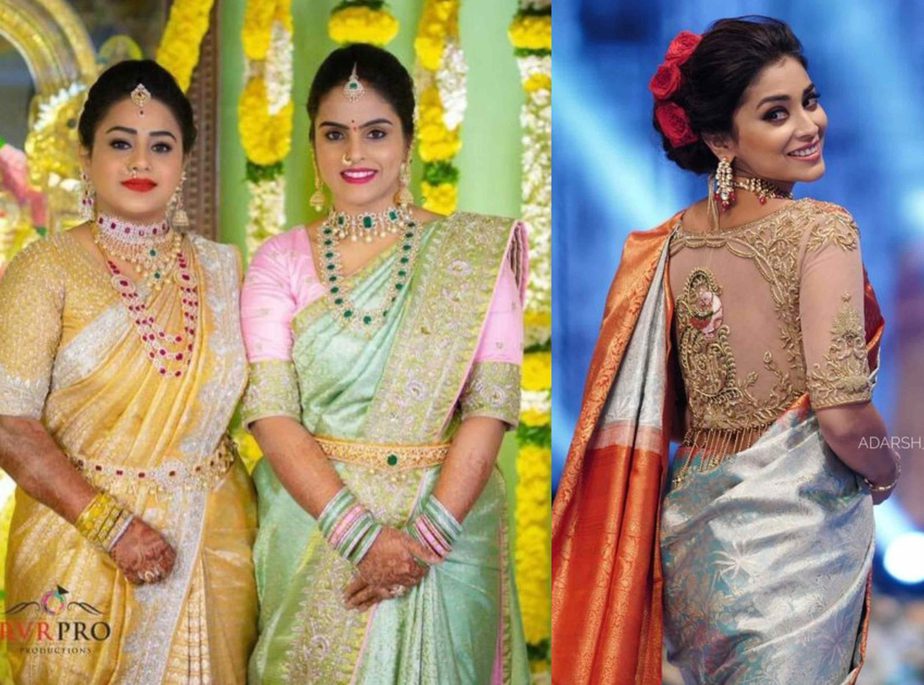 Check them out –
Pastel Kanjivaram Sarees:
Pastel Blue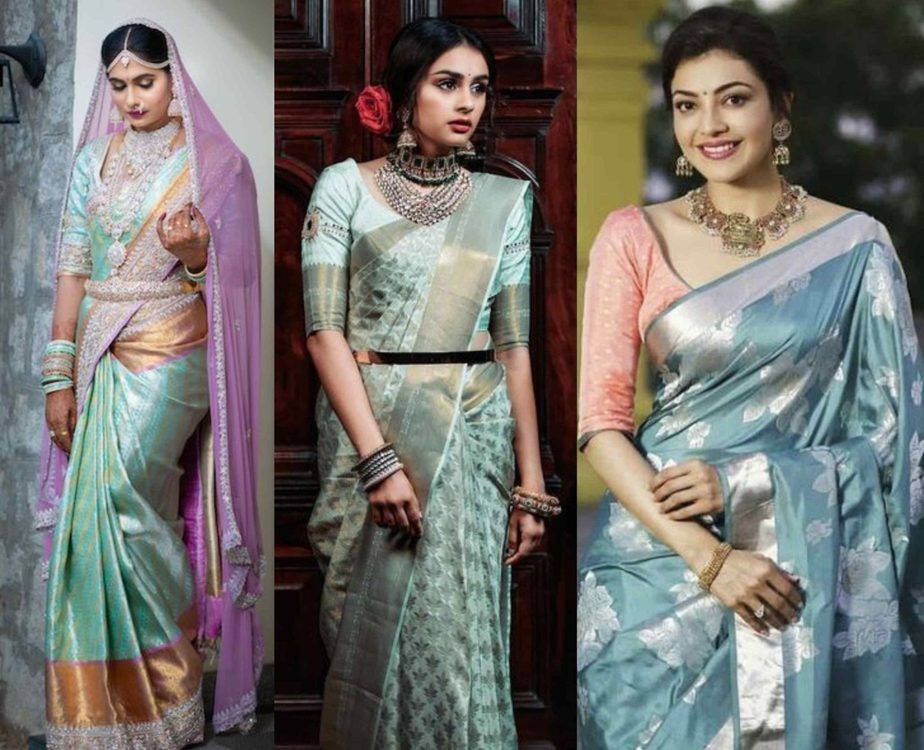 It is not every day that one would prefer wearing a pastel blue kanjivaram saree for their wedding. But blue hue from ice blue to powder blue looks stunning in the kanjeevaram collection. The pastel blue gives cool vibes and looks good with a matching or contrasting blouse.
Pastel Yellow Kanjivaram sarees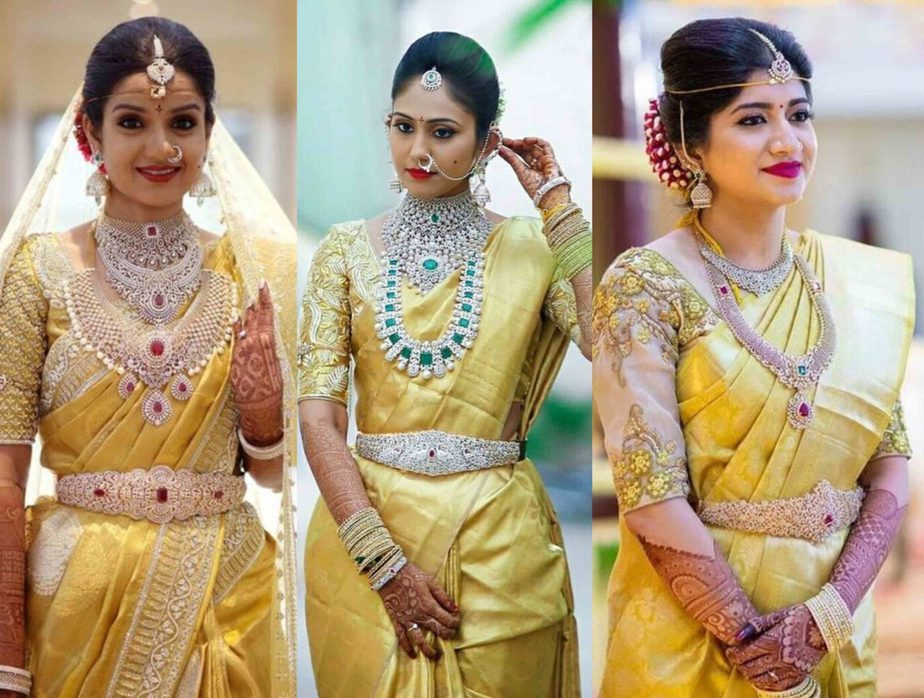 Pastel yellow or a golden tinted yellow is a ground-breaking color in the kanjeevaram sarees. It is so fresh and vibrant! If you are a bride-to-be, then a pastel yellow kanjivaram saree is sure to make your look fun and radiant. Add a dash of contrasting colors with your jewellery and makeup.
Ivory
Ivory is the shade of white with a subtle yellow undertone and is one of the most trending colors this season. Many celebrities have already flaunted an ivory kanjivaram saree and looked stunning! Both silver and golden zari border look amazing on the Ivory kanjivaram sarees.
Pastel Pink Kanchipuram sarees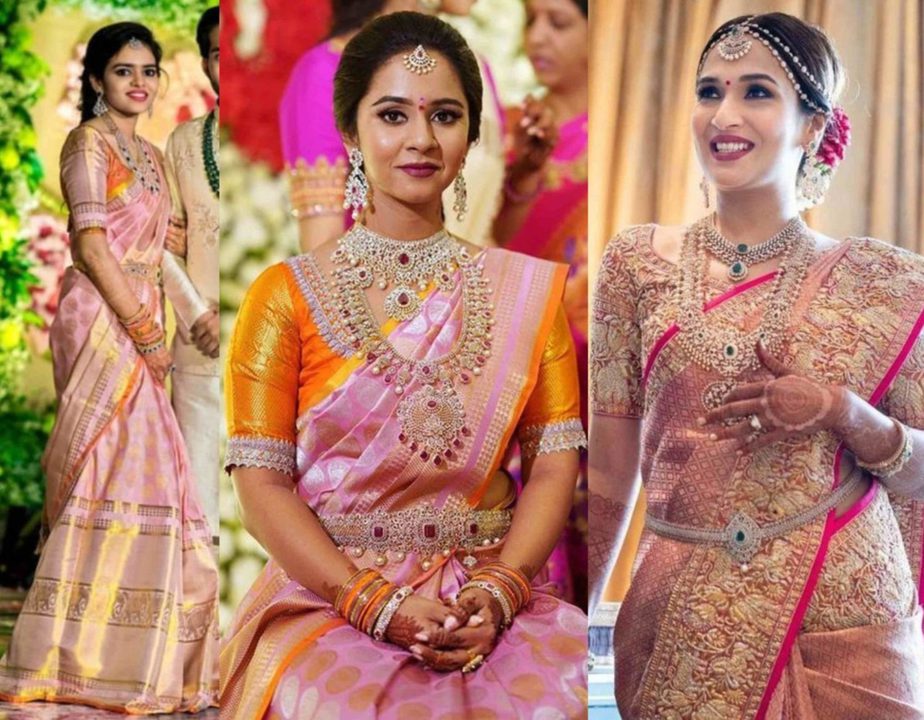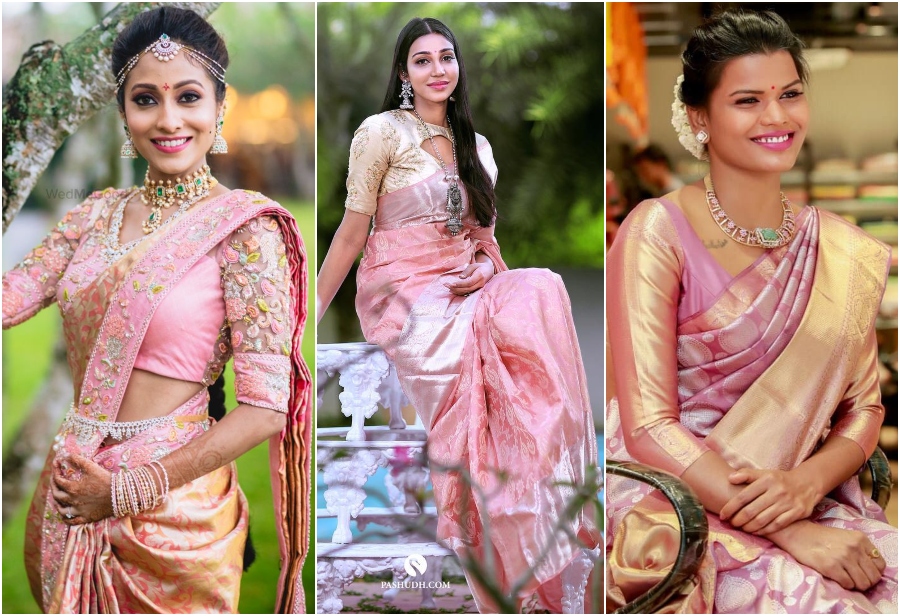 From baby pink to powder pink, the hues are so refreshing and suit literally every skin-tone! Ditch the usual bright pink kanjivaram for a pastel one and you won't regret it. Pastel pinks are perfect for both day events to weddings. Moreover, they have a charm that makes you outshine in the crowd without putting much effort.
Silver-Grey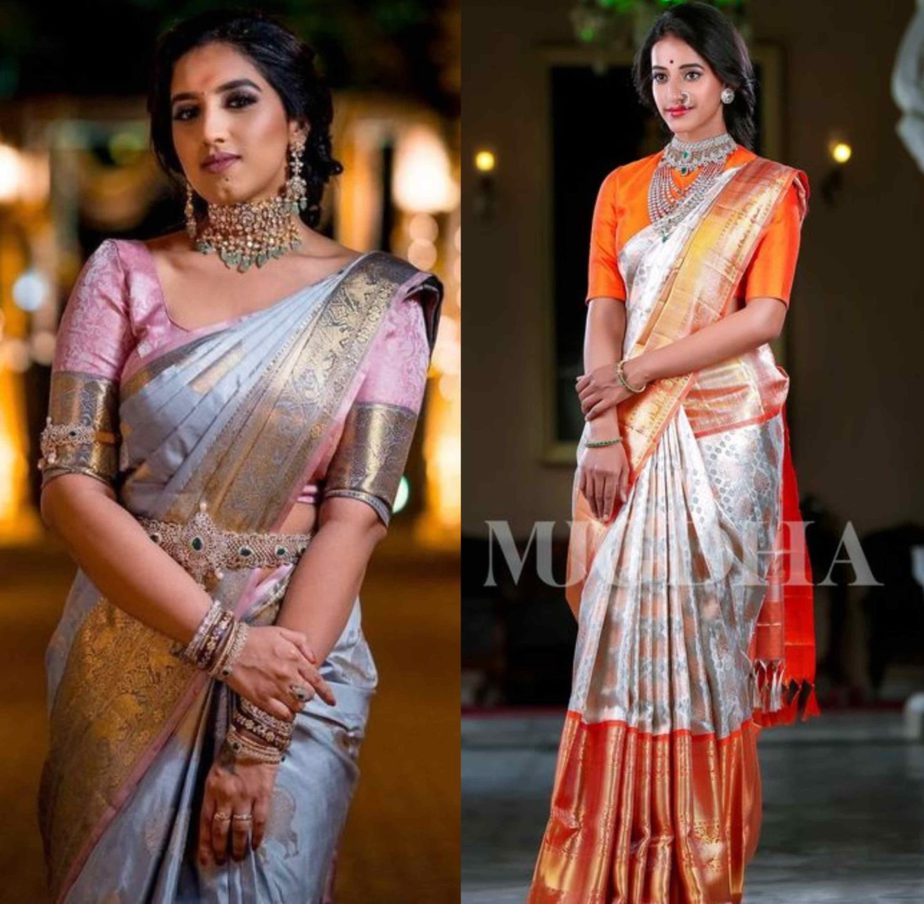 Silver sarees are so underrated! This gorgeous color in kanjeevaram is beyond charismatic and is enchanting. They look beautiful with silver on silver zari as well as with golden zari. Also, a grey/silver kanjivaram saree suits every skin-tone! And it can be easily matched with any contrast colored blouse.
Pastel Peach Silk Sarees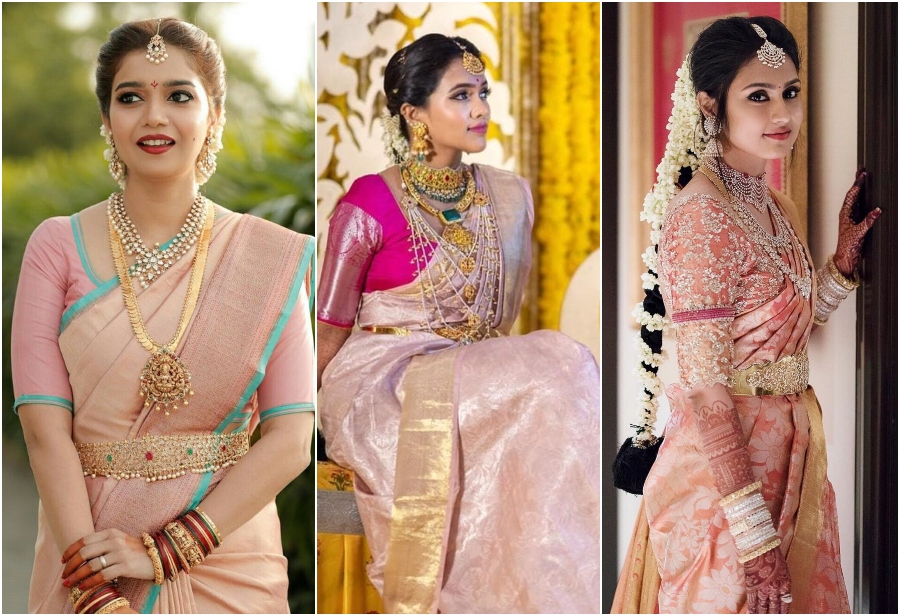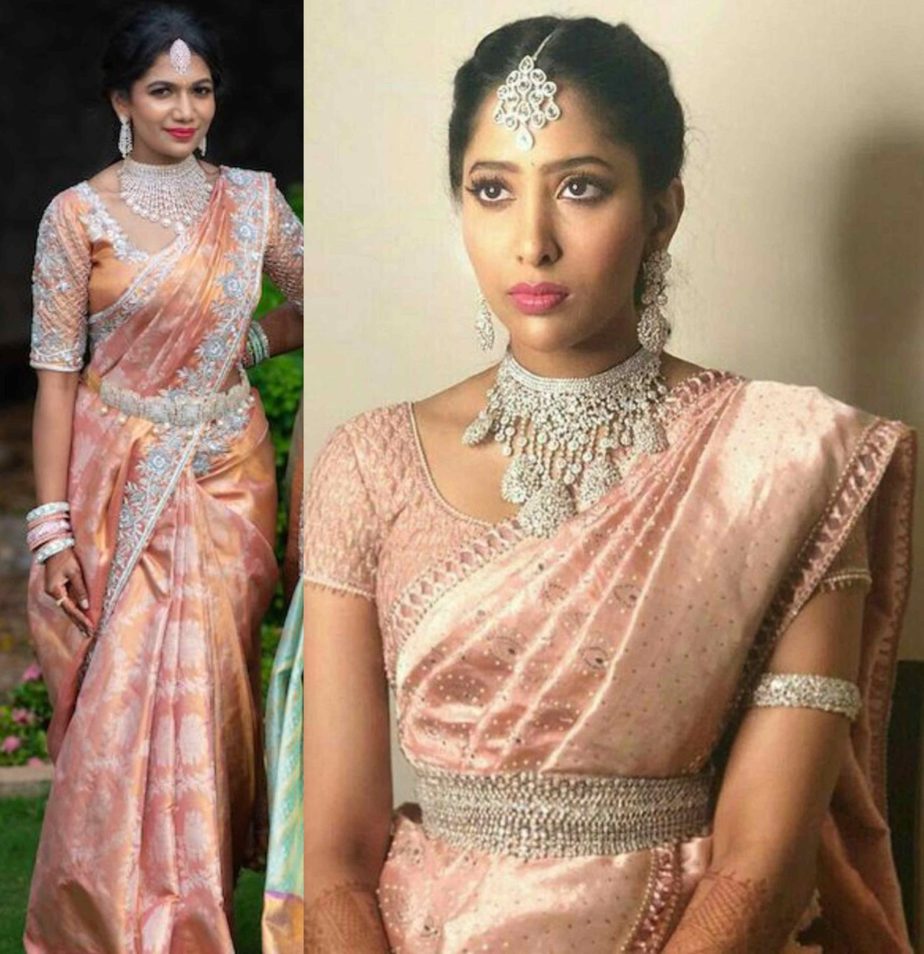 Nothing to capture the soothing mood of a soft and mild pastel shade of peach. This shade oozes femininity and elegance and has gained popularity in recent times. This unconventional color hue is a morning color and ideal for indoor-outdoor ceremonies.
Pastel Green Pattu Sarees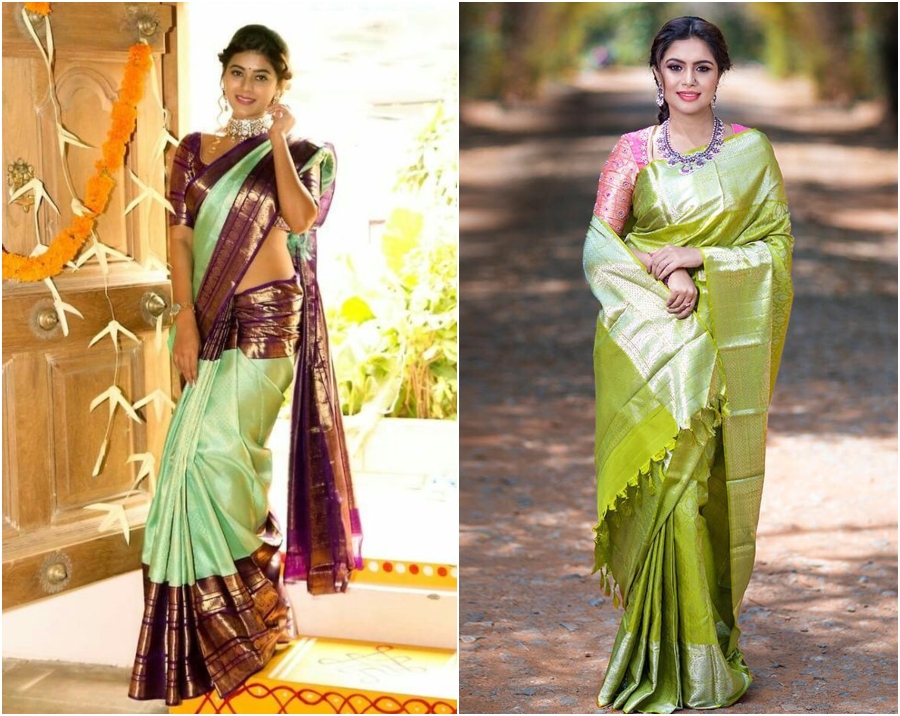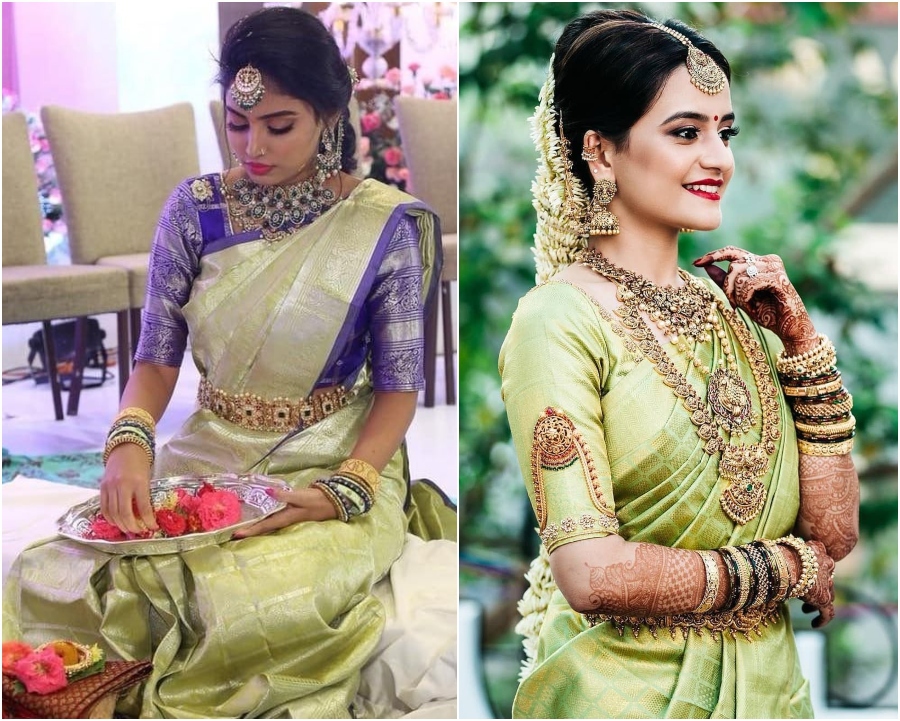 The freshness of a pastel green is unbeatable. It is an unconventional and contemporary color choice, especially for a Kanjivaram saree. The pastel hue of green is refreshing to the eyes and suits every Indian skin-tone. When paired with a contrast blouse, it adds a new dimension to the look and looks charming.
Lavender / Lilac
The dainty romantic lilac or pastel lavender is a stunning shade to have in a Kanjivaram saree. Believe us when we tell you that the pastel lavender is the new offbeat color for every bride this season. The color is fresh, glamorous and stylish at the same time!
Discover these unusual picks for the classic kanjivaram in pastels and pale hues. We are sure you will love them!