Salwar suits are a wardrobe staple for every Indian woman and we definitely cannot do without them. They are super comfortable and modest making it the most preferred outfit for work wear, home wear and even for running between errands. As we know, our bollywood celebrities love to flaunt the classic salwars even on airport runways. Be it any age group or personality, the classic salwars are versatile, evergreen and will never go out of style. Today, we bring to you some simple and trendy churidar neck designs suitable for every body type.
Here are a collection of handpicked churidar neck designs to look simple yet stylish in your daily churidar outfits.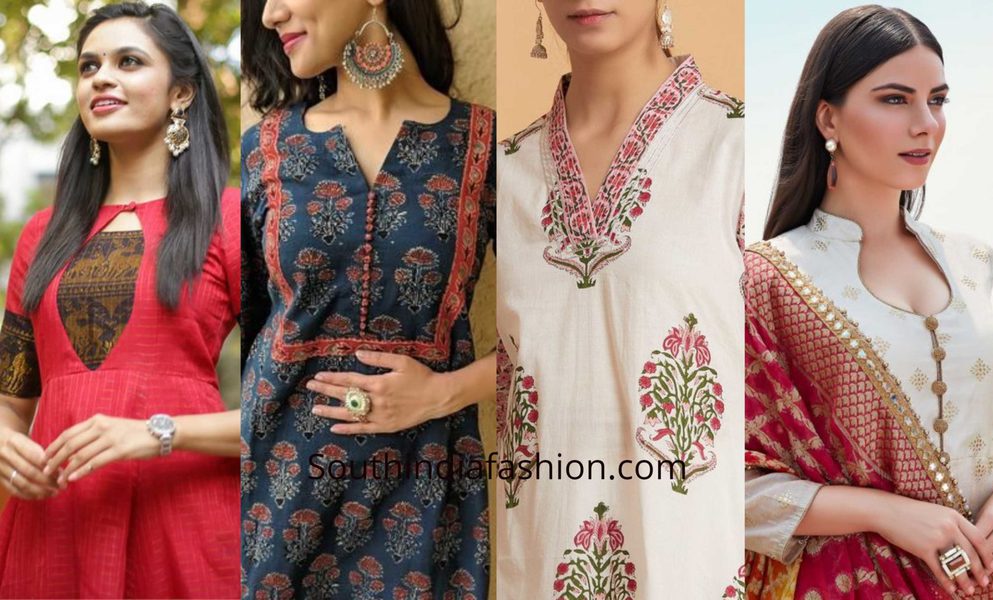 1. Patchwork on yoke neck designs
Simple patchwork on the yoke with a contrast fabric or the salwar fabric will highlight the front neck. You could also design the sleeves with the contrast patchwork to enhance the look.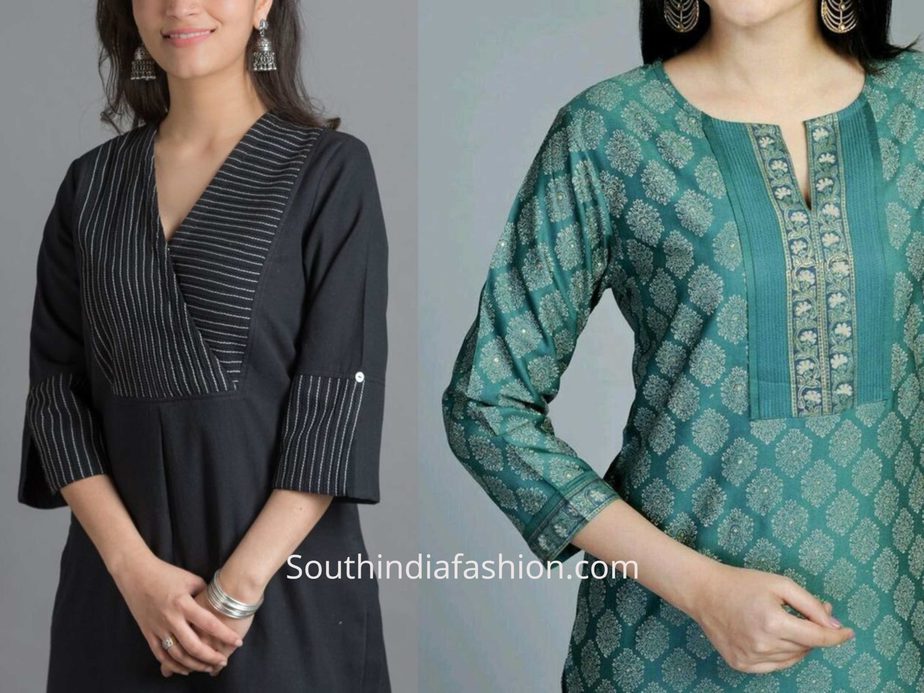 2. High Back Neck & Low Front Neck Designs
Churidar suits with high back necks looks very modest and very much suitable for work wear and formal occasions. High back neck with patchwork on the shoulder and low neck in the front give a very sophisticated look.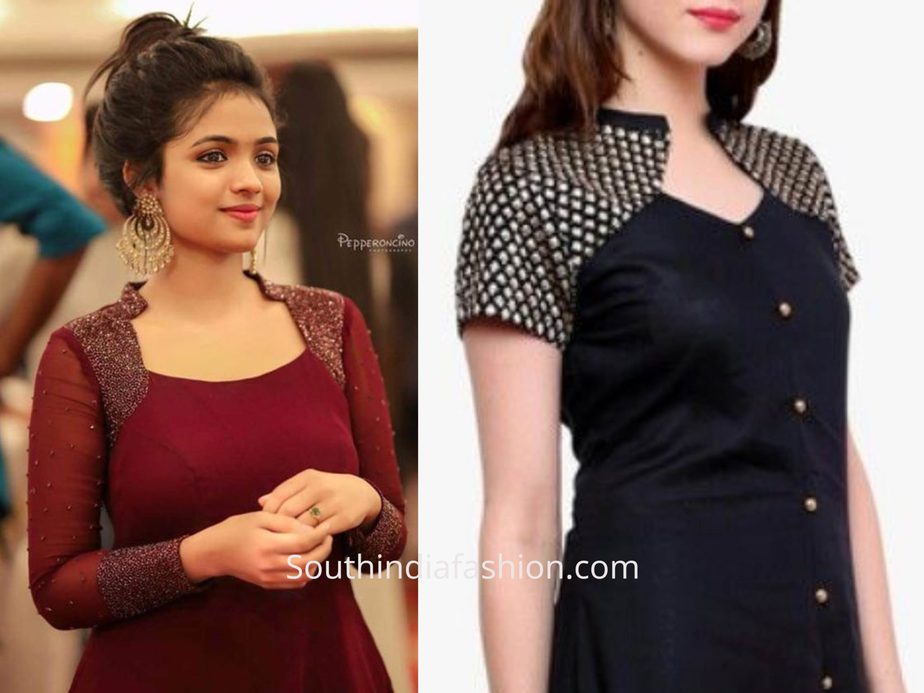 You can further highlight the design with pipings and buttons for a more formal look.
3. Sponge Buttons Pattern
The pretty little sponge buttons look very pretty and an evergreen style. Adding a strand of these buttons on the front neck of your churidar can instantly amp up your salwar look.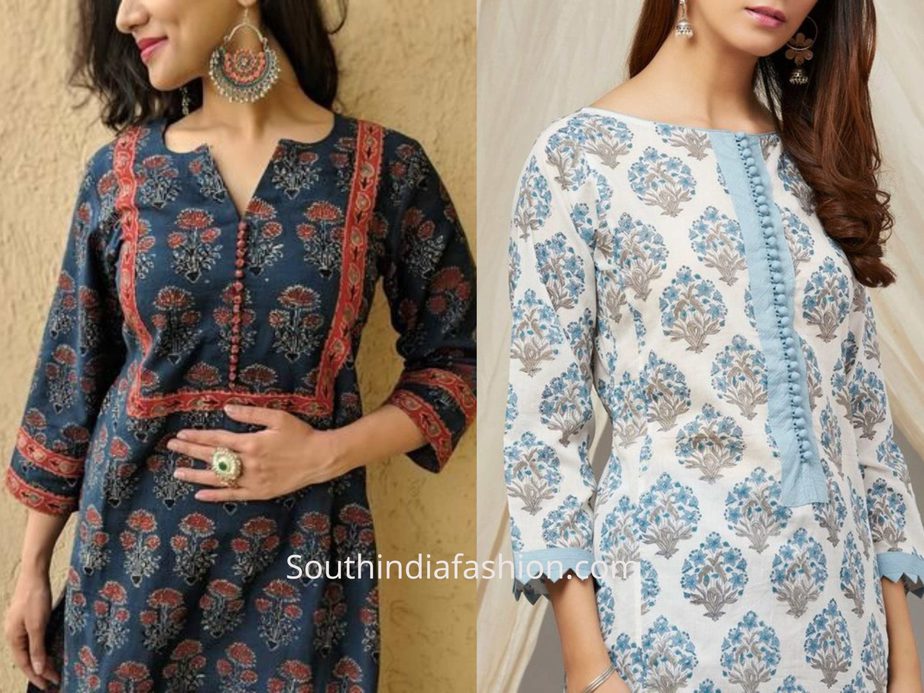 4. Loop Pattern with Patchwork
Accentuate your churidar front neck design with loops and patchwork. Adding a contrast color fabric to this design will help it stand out better.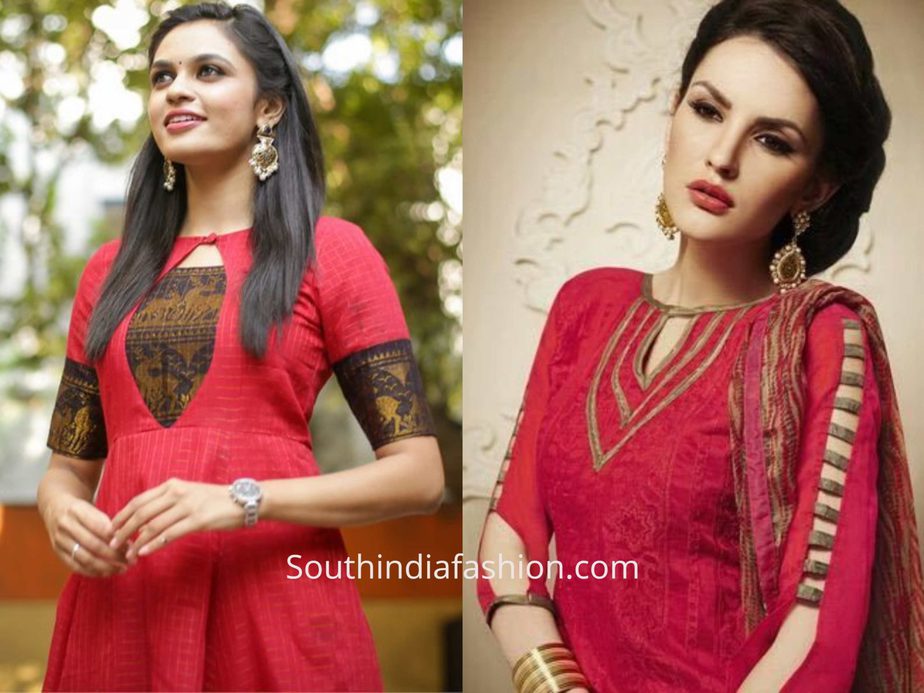 5. Simple Piping Neck Designs
Salwar neck designs with simple pipings, patchwork and buttons look very classy.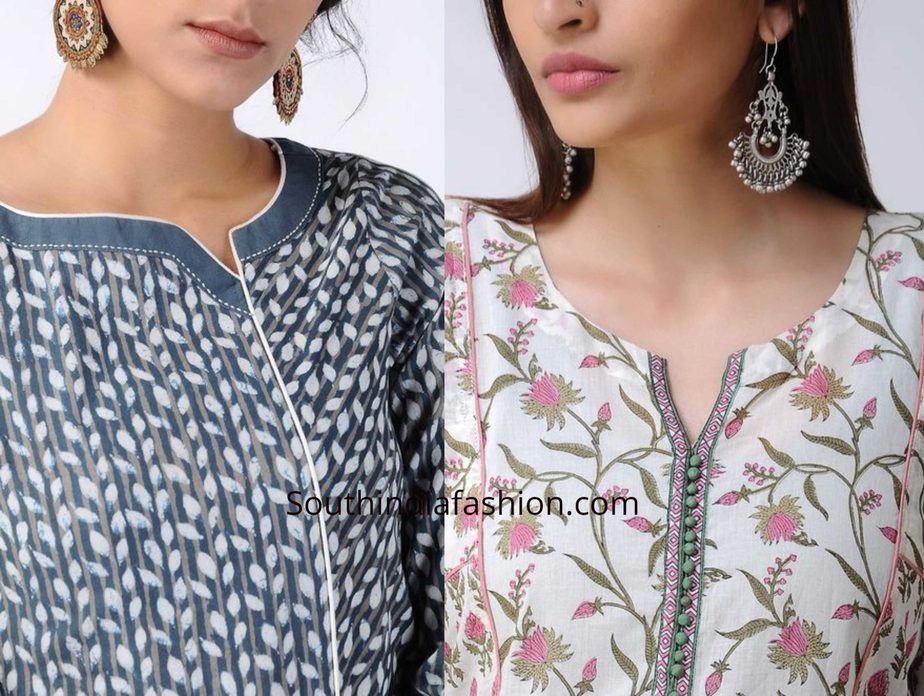 6. Wrap Style Kurtas & Tie Cords
Apart from buttons and loops, simple detailings like a tie cord, tassels, and minimal patchwork on the neckline can make a huge difference in enhancing your salwar look.
7. Simple Cut-Outs & Cold Shoulder Designs
Simple cut-out designs on the shoulder, neckline or sleeves look super trendy and stylish.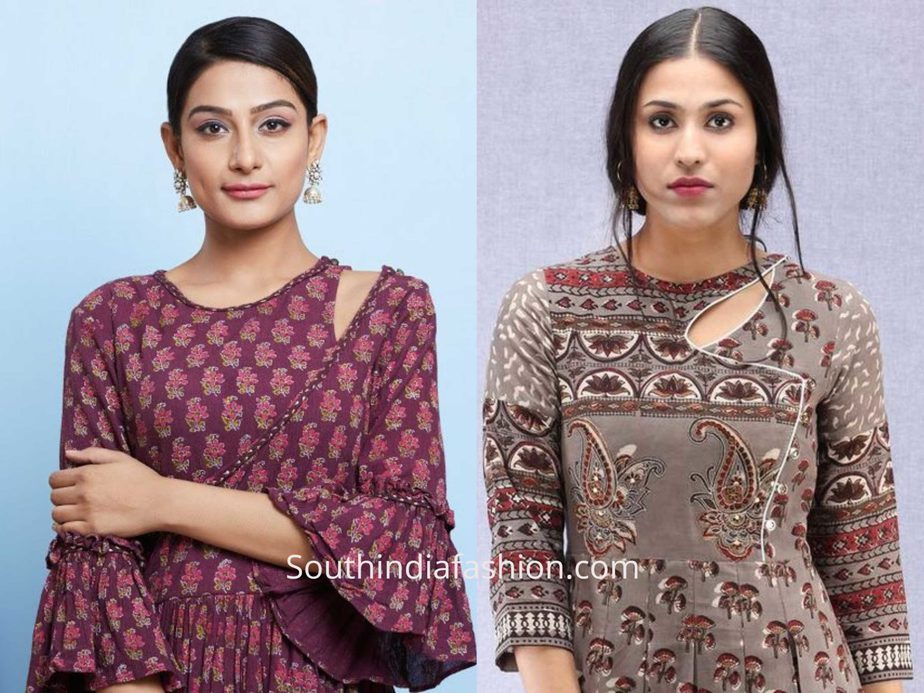 The classic churidars are the most loved outfit and based on the current trend of 2020, we suggest you to keep the look simple and stylish.