Sabyasachi is famous for his rich and luxuriant bridal wear. And recently he launched his latest collection on his Instagram handle. Shot at the beautiful Taj Falaknuma Palace, Hyderabad – the entire collection is jaw-dropping. This Heritage Bridal Collection 2020 justifies the designer's rich and regal label. The silhouette is his signature style with a deep plunging neckline and flared lehenga. But the work detailing and colors stood out and made the collection drool-worthy! In fact, the Heritage Bridal Collection consists of 4 beautiful couture lines. And their names are Sultana, Monochrome Nostalgia, Alhambra, and Summer 2020 Wedding Destinations. Each of which is equally stunning than the other and perfect for modern brides!
Check out Sabyasachi's Heritage Bridal Collection 2020 –
Sultana
Sultana – labeled as a collection of modern hand-woven and embroidered masterpieces. With a touch of extravagant Rajasthani style, the bridal collection comprised of rich heavy lehengas.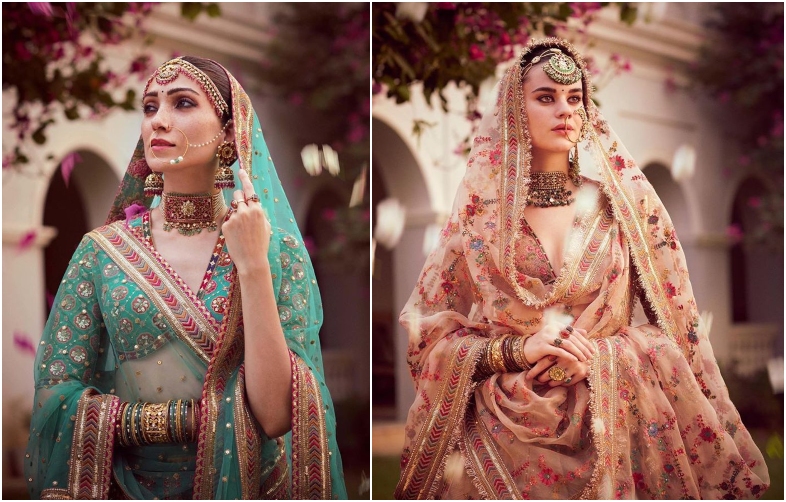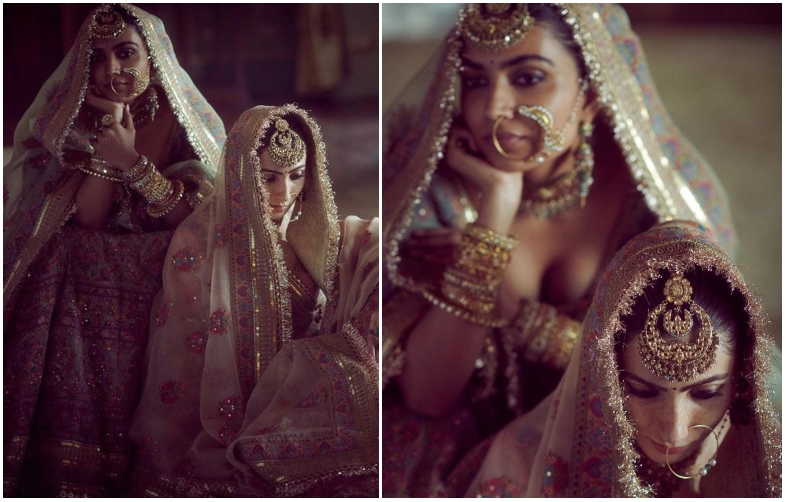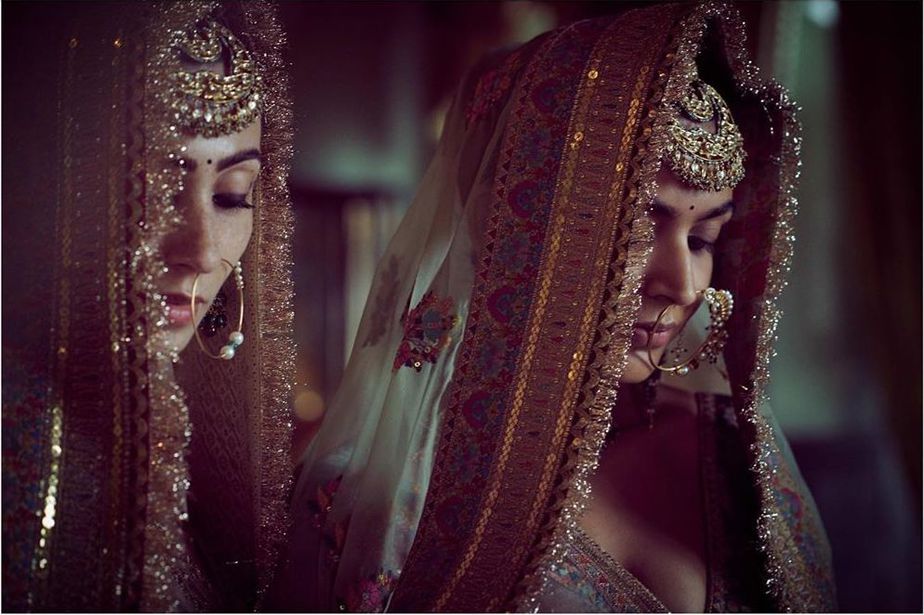 This collection featured lehengas with lush embroidery and work with Gota-Patti. The Sabyasachi Heritage Jewellery added richness to the collection. With accessories like a royal and heavy Maangtikas, polki and stone chokers and Kada bangles. The bridal collection featured hues of peach, ivory, turquoise, and, also turmeric yellow.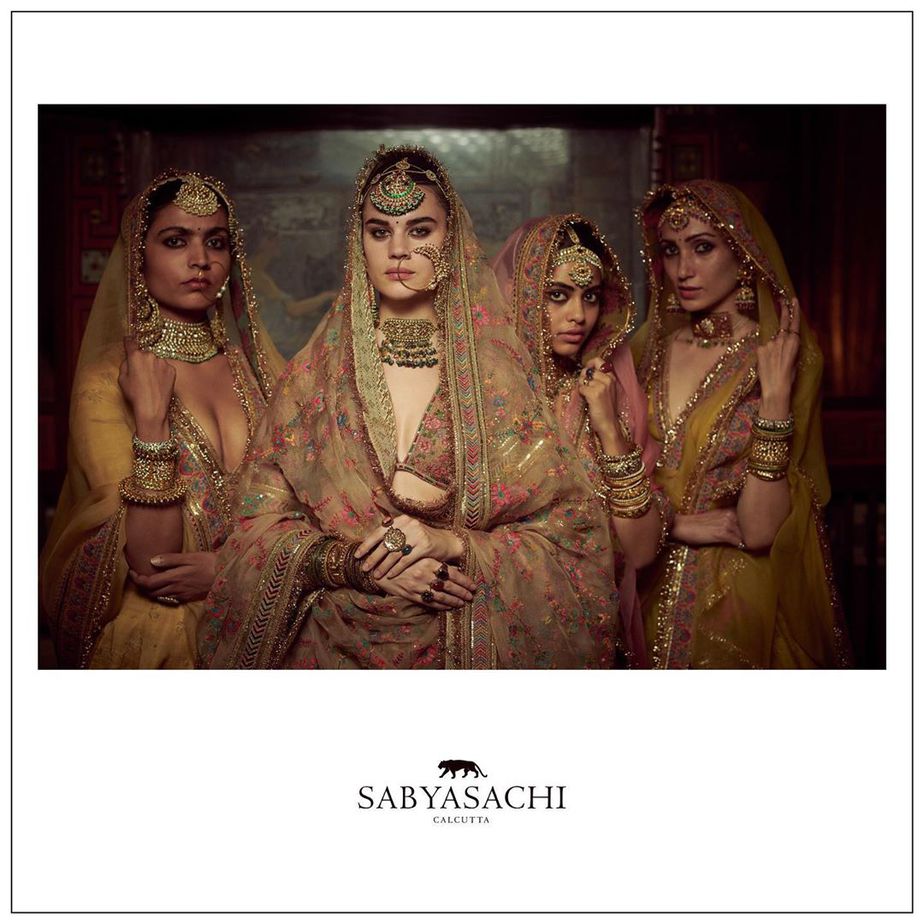 With deep-v plunging neck blouses, this collection is perfect for stylish modern brides. The colorful floral embroidery adds a feminine touch and grace to the lehengas.
Monochrome Nostalgia
Playing with pleasant colors, Sabyasachi's Heritage Bridal Collection 2020 introduced Monochrome Nostalgia. From bright and fresh spring/summer 2020 colors, Sabyasachi curated this stunning collection.
It had color hues like turquoise, yellow, Biscay and sage green, ivory, peach, and also red. Also, he kept this Heritage bridal collection different with minimalistic yet striking embroidery.
The Monochrome Nostalgia collection is perfect for the brides as well as her sisters! Moreover, because these lehengas are not too heavy, and the colors are well suited to our Indian skin tone.
Alhambra
Alhambra is the colorful spring/summer 2020 Bridal Lehengas & Sherwani Collection. With fresh colors hues of mango yellow, pink, and green, the collection has a refreshing charm. Ideal for summer weddings, the groom too can coordinate and match with the bride's lehenga.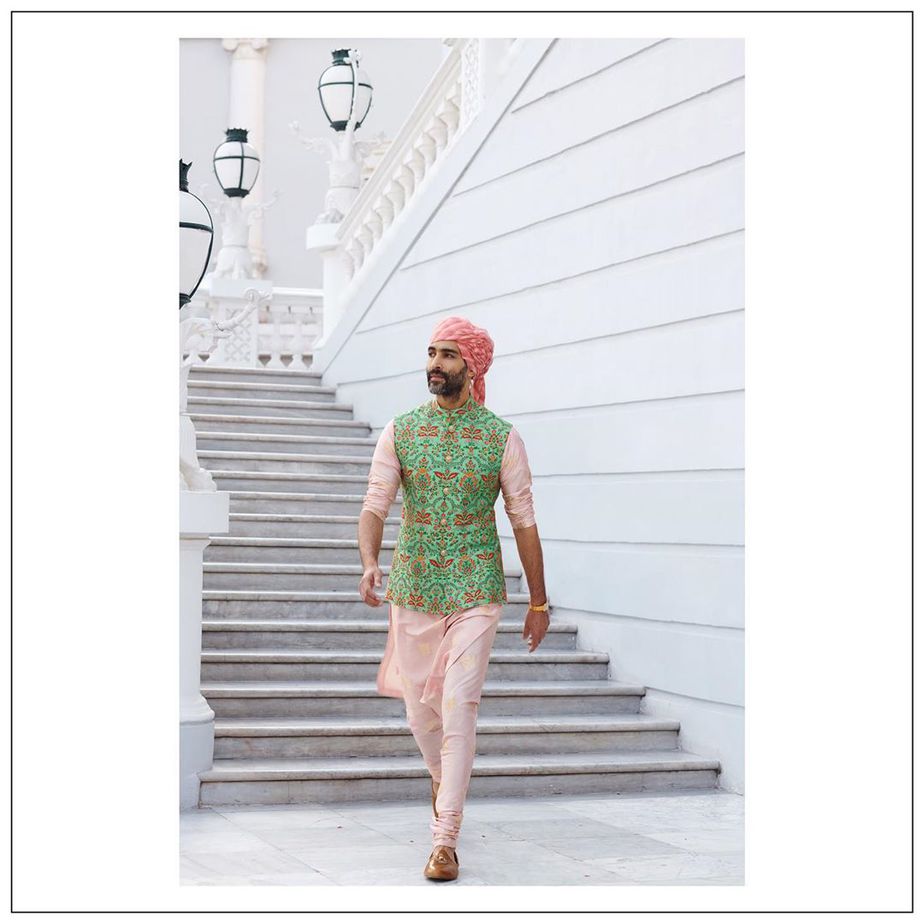 Intricate and detailed embroidery work all over the outfit, it has grace and elegance. Also, the amount of work and detailing he has put in the outfits is beyond beautiful. With a royal choker and jewellery from Sabyasachi Heritage Jewellery – the look is regal!
Summer 2020 Destination Weddings
The Summer 2020 Destination Weddings collection is perfect for the bride's sisters. The pastel colors are simply so refreshing and soothing for the hot summer weddings! Ditching the heavy lehengas, Sabyasachi opted simple organza sarees for this collection. The sarees have golden embroidery motifs all over them with a matching saree border.
To add to the twist and to enhance the saree are the gorgeous digital printed floral satin blouses. The blouses elevate the saree even more with their full-sleeve length with a high neck. Moreover, with simple earrings and cool shades, Sabyasachi made it ideal for modern brides as well.
So, there's no denying that nothing can replace the opulent bridal wear by Sabyasachi. And the entire Heritage Bridal Collection 2020 justifies it!