There are so many varieties of sarees that we have in our wardrobe. From silk to cotton and embellished sarees that we wear on various occasions. But amidst these, owning some flowy, light-weight and manageable sarees is also necessary. Lightweight sarees are best for the days when you want to keep your style chic and easy going. You can style these lightweight sarees in various ways to make it look edgy and contemporary.
We compiled a list of types of saree that are lightweight and flowy for your wardrobe –
Leheriya 
The Leheriya saree is famous for its wavy-striped pattern. It is lightweight, manageable to wear and is skillfully produced by the tie and dye technique. If you are someone who prefers vibrant colorful sarees, then this one should be in your wardrobe!
Mysore Silk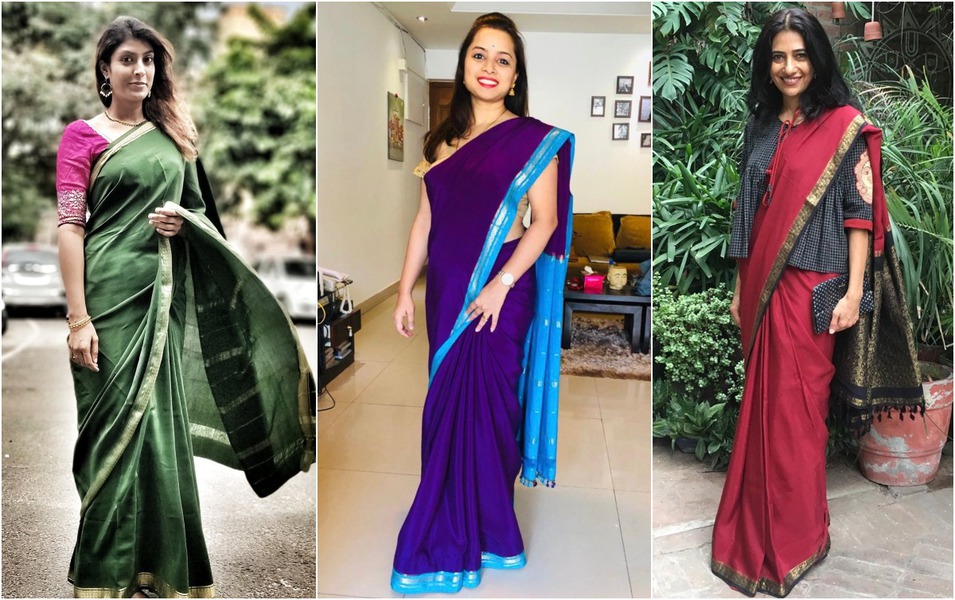 Mysore silks are lightweight sarees and easy to handle that you won't regret investing in it! It has a favorite for any occasion. They come in vibrant colors that can literally style it with any blouse and jewellery!
Chanderi Handloom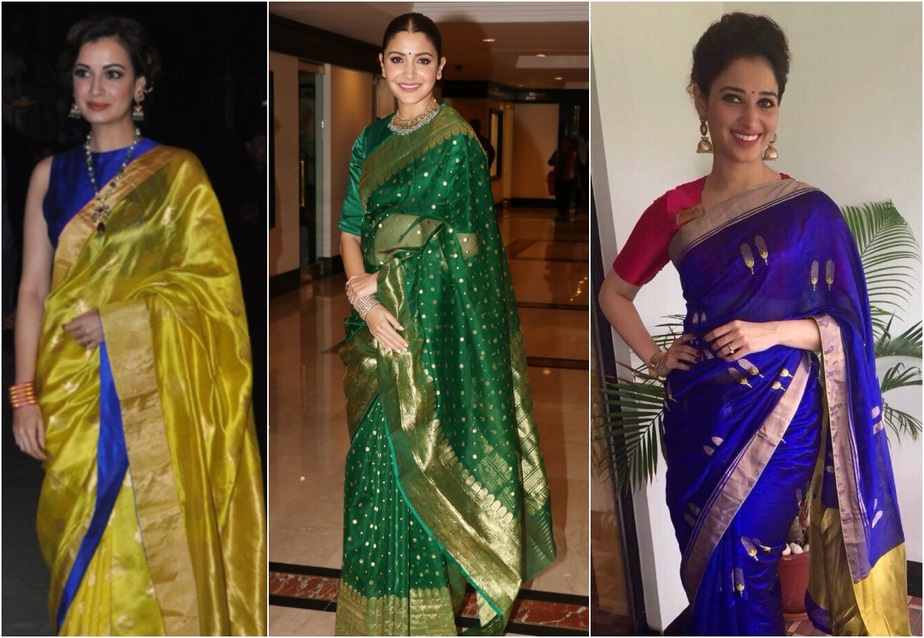 Chanderi is very much in fashion these days for its manageable ability! Opt for handloom Chanderi lightweight saree as the simplicity of this saree has a subtle charm to it.
Art Silk
Art Silk is airy, lightweight saree and very comfortable to wear even for those who don't wear saree often. It is also famous for its quality of being breathable even in hot and humid climates.
Satin Saree
We all secretly dream of owning a satin saree, don't we? Satins are flowy, feminine and have one smooth and one textured side and look rich when draped. Plain or printed satins are easy to style and manage.
Chiffon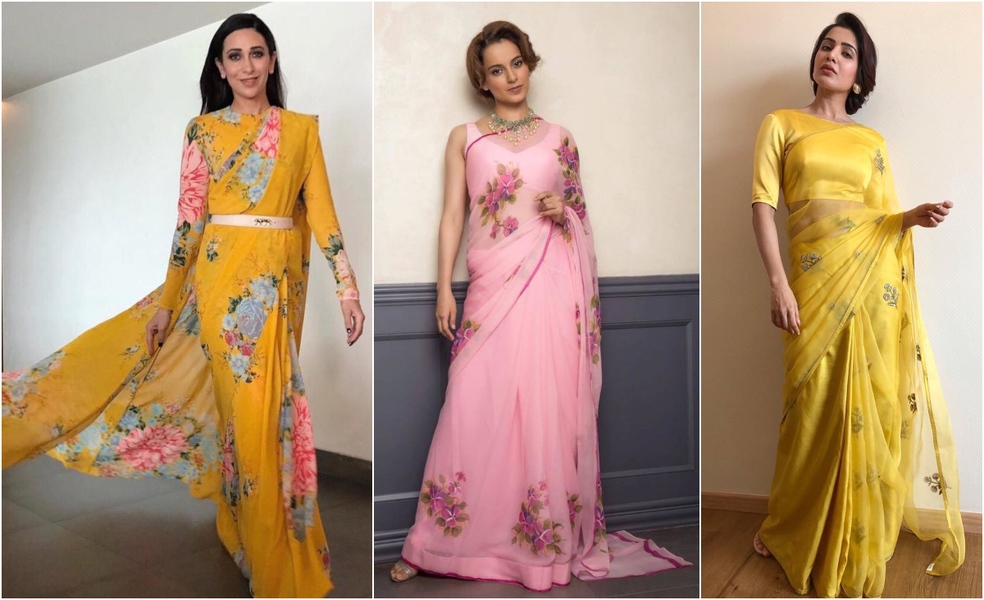 With his movies, Yash Chopra ensured that a chiffon saree reaches every girl's wardrobe! Chiffon sarees are flowy, sheer, and so light in weight that simply takes the shape of your curves as you drape it. You can style a chiffon saree in hundreds of contemporary ways.
Georgette
Georgette sarees are equally as popular as chiffon sarees and all for the right reasons! Even though, Georgette sarees have a granular texture they are lightweight and breathable. You can spot many celebrities donning them!
Kota Lightweight sarees 
Kota sarees are famous for their sheer quality and distinctive style of checks weave. They have a fine finish, soft feel and are also extremely lightweight sarees. These sarees come in geometric patterns and pastels shades that look stunning!
Organza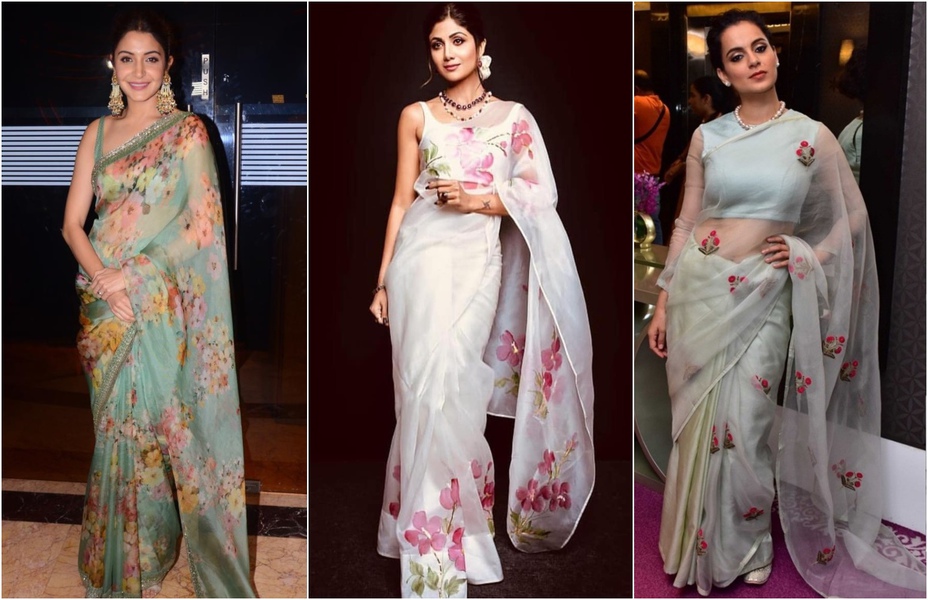 Organza sarees are off late very popular amongst the celebrities and we know why! It is breathable, sheer, light-weight and flowy and has an amazing natural sheen to it. It comes in various prints these days and is a definite worthy saree to add to your wardrobe.
Shibori Sarees
Stunning and light-weight, shibori sarees are simple yet chic, trendy. Also, they are perfect for ladies of any age. This is saree is best for styling in any way you like be it a modern, traditional or contemporary style. Jazz it up with danglers and a basic blouse, it would still look edgy and chic!
So, let us know which of these do you already own!