Navratri and Durga Puja festive celebrations are in full swing! And we are sure you are prepping up and donning in your beautiful sarees. Durga Puja is the time for celebration, praying and feasting to the heart's content. All the Bengali beauties dress in the finest sarees and go out for pandal hopping. In fact, this year pick some sarees from traditional Bengal origin! These traditional Bengali sarees are never out of fashion and vogue. For Durga Puja 2019, go truly traditional and ethnic! Wear some of these traditional Bengali sarees and look stunning.
Here are some traditional Bengali sarees that you can pick from for Durga Puja 2019 –
Taant Bengali Saree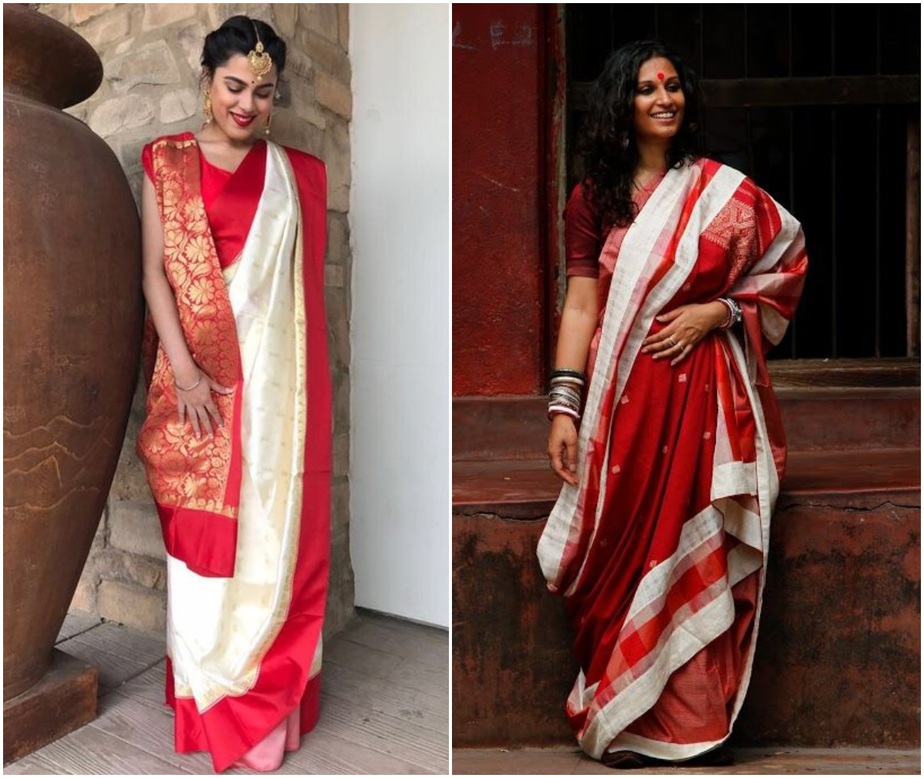 Taant sarees are one of those Bengali sarees that are light in weight yet rich-looking. And they come in two variations- silk and cotton. The taant sarees have subtle motifs present all over the body of the saree. Also, it has ornate designs spread over the pallu that makes it rich-looking. (Shop Online)
Dhakai Jamdani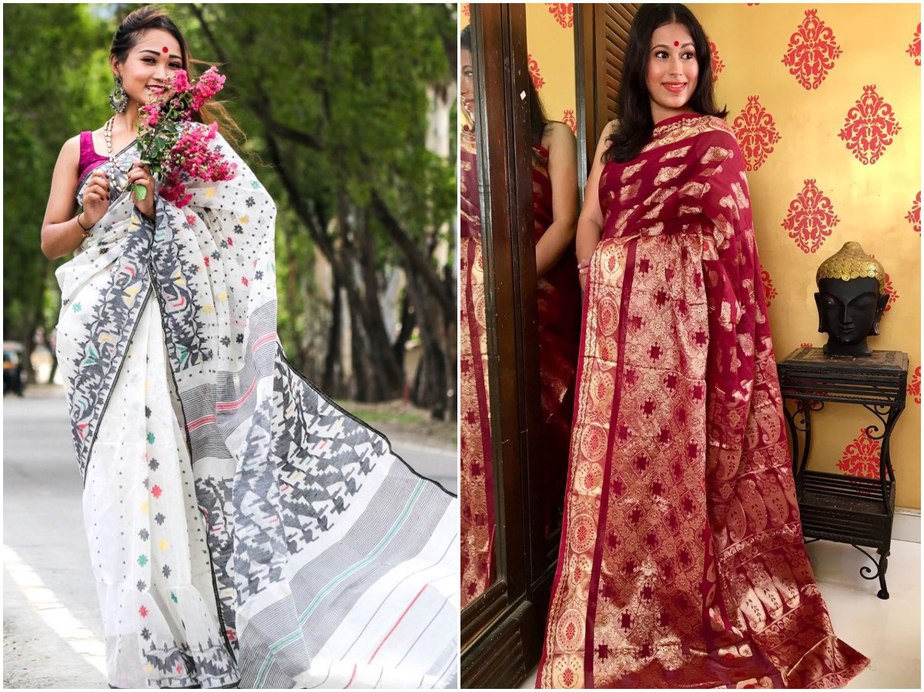 This saree has derived its name from Bangladesh's capital Dhaka. The silk Dhakai sarees are woven with zari, floral or figure designs, and the famous mango motif. While the cotton Dhakai Jamdani is handwoven from very fine Egyptian cotton. The feel of Dhakai Jamdani is supple and soft!
Kantha Bengali Saree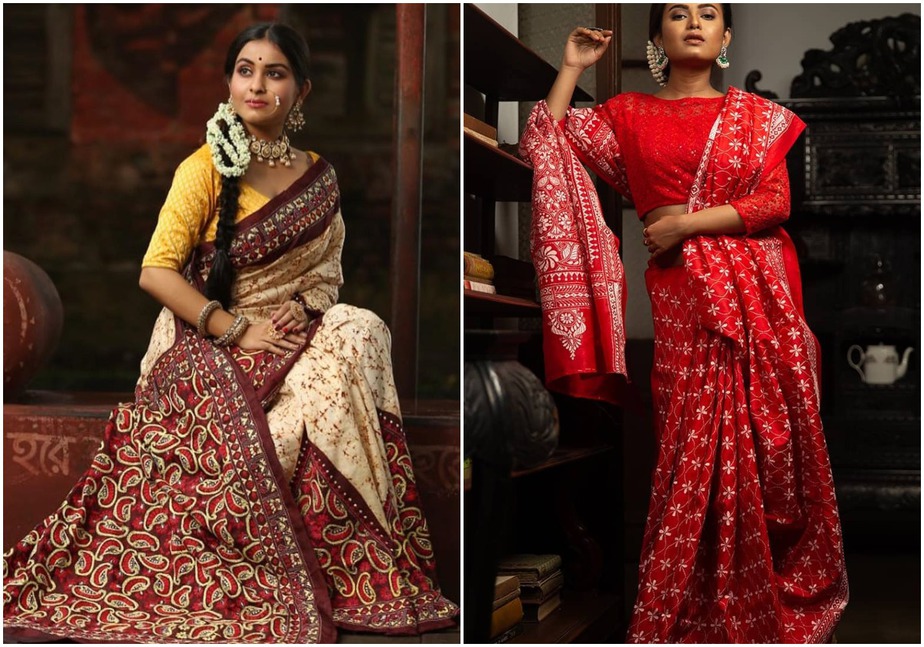 Kantha stitch is an embroidery style from Bengal and is famous for its richness. Also, these sarees are woven in silk and cotton. These sarees have a unique combination of traditional and contemporary appeal. In fact, you are sure to look ravishing if you wear this for Durga Puja!
Baluchari
The traditional Bengali saree, Baluchari is silk saree made of Tusshar or pure silk. Also, they have floral motifs running across the body of the saree. In addition, they have amazing scenes from the Ramayan and Mahabharat inscribed on the pallu. So, sizzle in regal-looking Baluchari silk saree this Durga Puja!
Garad
Garad silk is one of the popular styles of saree that has its origin in Bengal as the word Garad means 'White'. These sarees have kumkum red border and paisley motifs all over the pallu. Also, the non-dyed white base of the saree is widely recognized as a purity factor. Thus making this saree one of the patent Durga Puja's traditional Bengali saree.
Korial 
Korial saree is like the twin sister of Garad Saree. For a non-Bengali, spotting the difference between the two sarees is a dainty task.  Also, Korial saree have white with a deep red border. It is a timeless piece that is of bespoke beauty and grace which every Bengali bride wears for her wedding! Bengalis believe Korial saree to be a representation of the reincarnation of women's power from within. Also that Maa Durga bestows power, pureness and marital bliss to the woman wearing it.
In conclusion, all these traditional sarees are a must-buy for Bengali women. They wear these for the much-awaited ceremony Shindoor Khela on Durga Puja. Feel the joy and vibe of Durga Puja by dressing up in these traditional Bengali sarees. Put on Alta on your hands and feet to nail that traditional Bengali look this Durga Puja 2019.