Mehendi is a very traditional form of art that exists in India for a long time. Mehndi is mainly associated with weddings but today women are applying mehndi for diverse occasions owing to the variety of designs that exist today. You name it and you have it. There are so many mehendi designs today for a variety of occasions. You don't even have to visit a mehndi artist to apply henna anymore. There are numerous occasions which one can sport such easy and simple mehndi designs for beginners.
The art of mehndi design goes way back to 1400 bc. Though mehndi is widely applied by Indian and Asian women, its origins can be found in Egypt.
How to apply easy henna designs in 2019?
As the festive season is here, everyone including adults and children love applying mehndi to adorn their hands. With Navratri, karwachauth, and Diwali right at the corner, this is the best time to learn to apply mehndi as a beginner. The steps included in applying mehndi are pretty simple- all you got to do is draw beautiful patterns on your hand and feet with henna and let it dry for 2 hours. Brides to prefer keeping their mehndi overnight for an enhanced color to it. The mehndi dries off and starts coming off on its own, at this point you just need to scrape it off with a knife. Do not wash your hands with water just yet. At this point the colour of the henna is orangish-red and the next day it turns into deep maroonish red.
How to apply mehndi on hands for beginners?
If you have just started learning how to apply mehndi then understand that this is an art and not an easy one. You have to be determined, not give up, start off by drawing on a paper and have a steady hand while holding the cone.
First of all, get a hang of the designs by practicing a lot on paper with a pencil or black pen. Draw lots of simple mehendi designs with paisley patterns, mandala, peacock, etc. and make Arabic designs too.
Devote time in learning the right way to hold the mehndi cone because this is one of the most important steps.
Start by choosing simple and easy mehendi designs that look beautiful with less effort. The outcome will encourage you to draw more.
Do not try very complicated and difficult designs first or it will demotivate you.
Buy mehndi books or look for tutorials on youtube to learn los of designs.
Simple Mehndi Design 2019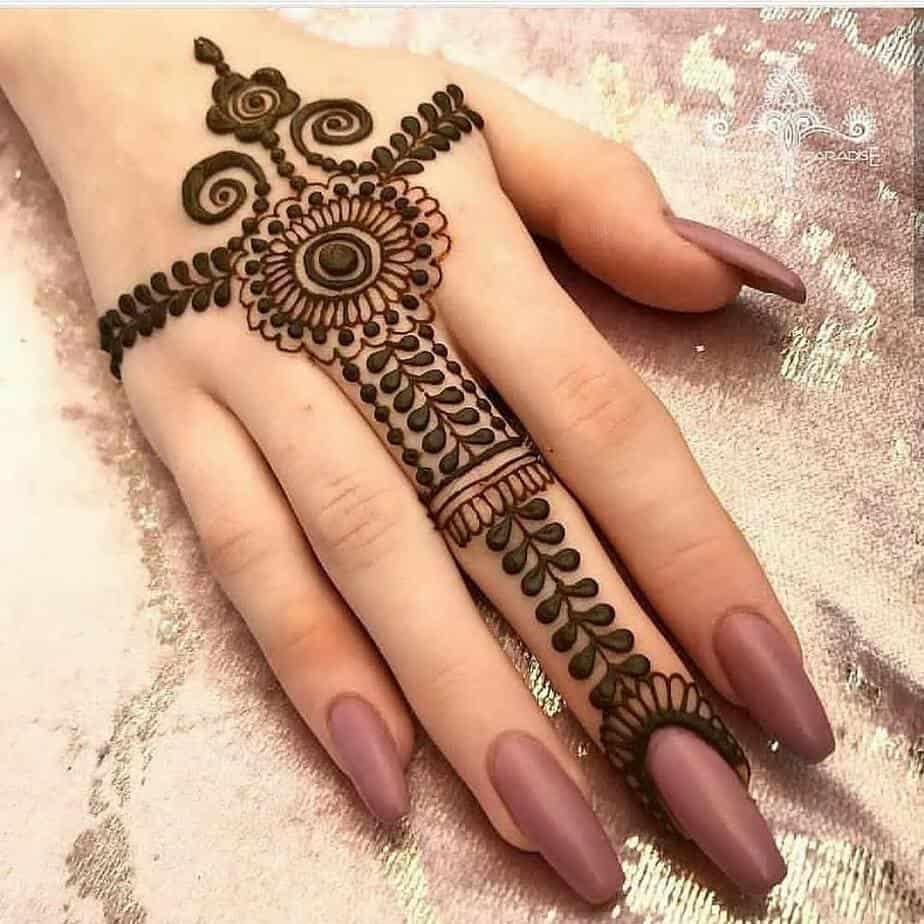 These gorgeous and subtle mehndi designs for front hand are the best to start out. The mehndi patterns are  so unique and suitable for all kinds of occasions.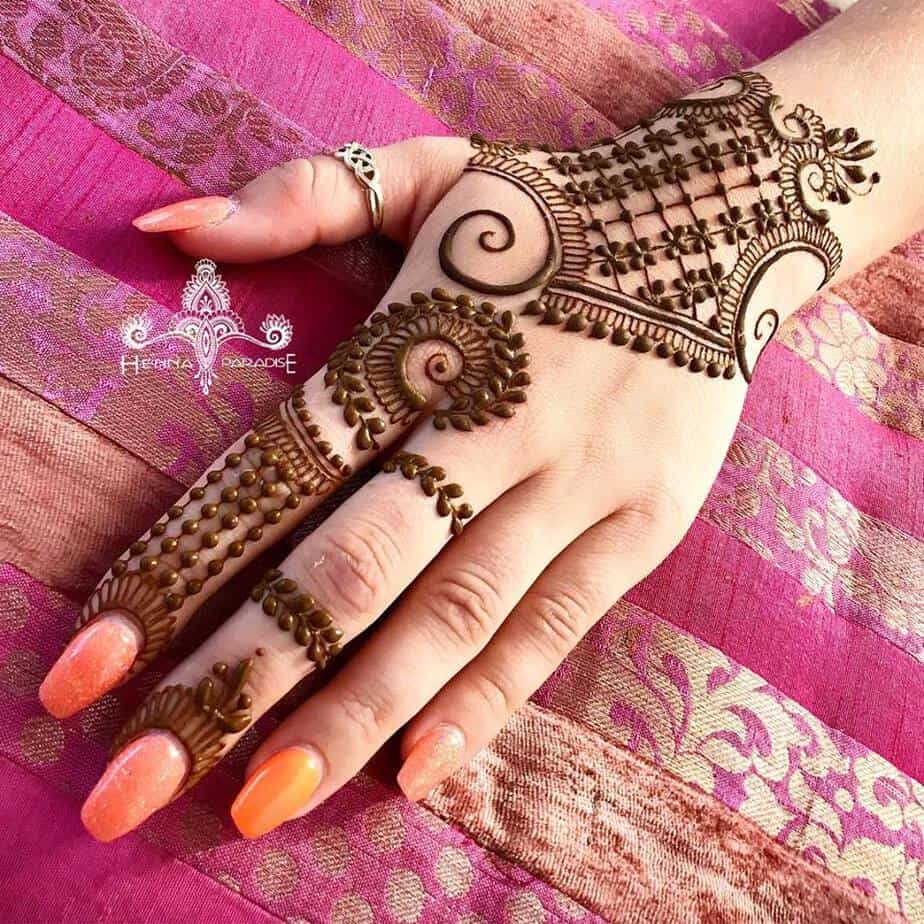 This cute mehndi design with leafy patterns is so simple yet beautiful. You can totally go for this as a bridesmaid to show off that gorgeous manicure.
Simple Jewellery style Mehndi Design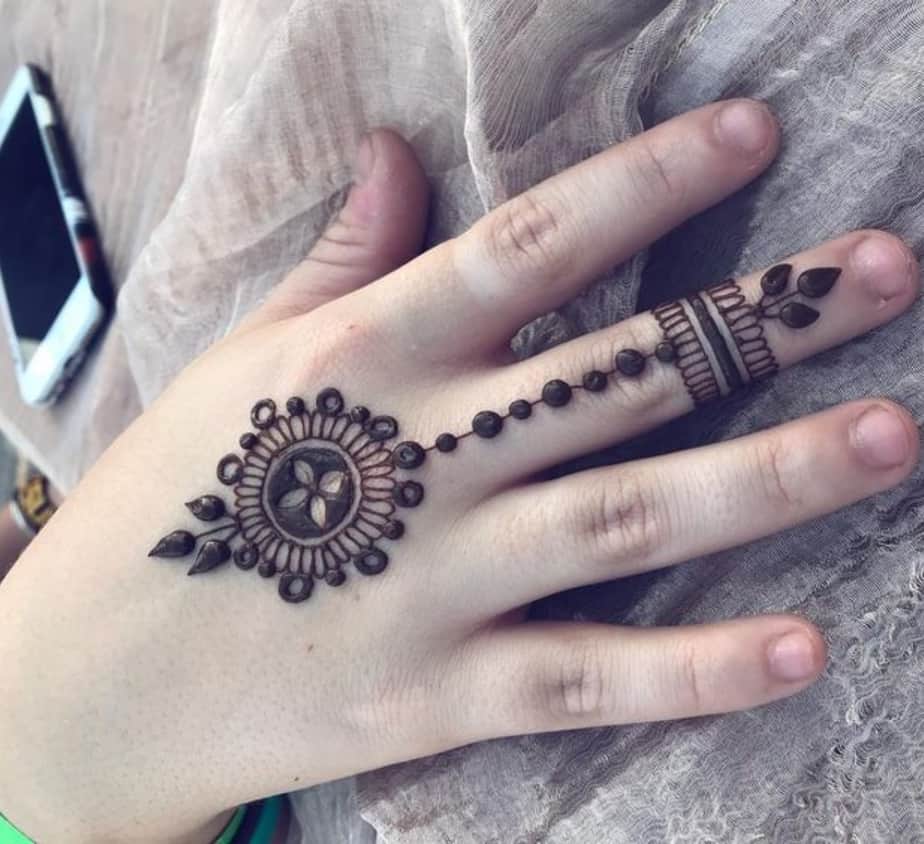 This simple and minimal mehndi design is a great choice for anyone from teen to adults.
Beautiful Mehndi Design
These beautiful mehndi designs with leaves and dots are our favorite because of how simple they are to make. A beginner can easily make such designs and these will look beautiful no matter what.
Finger Adorning Mehendi Designs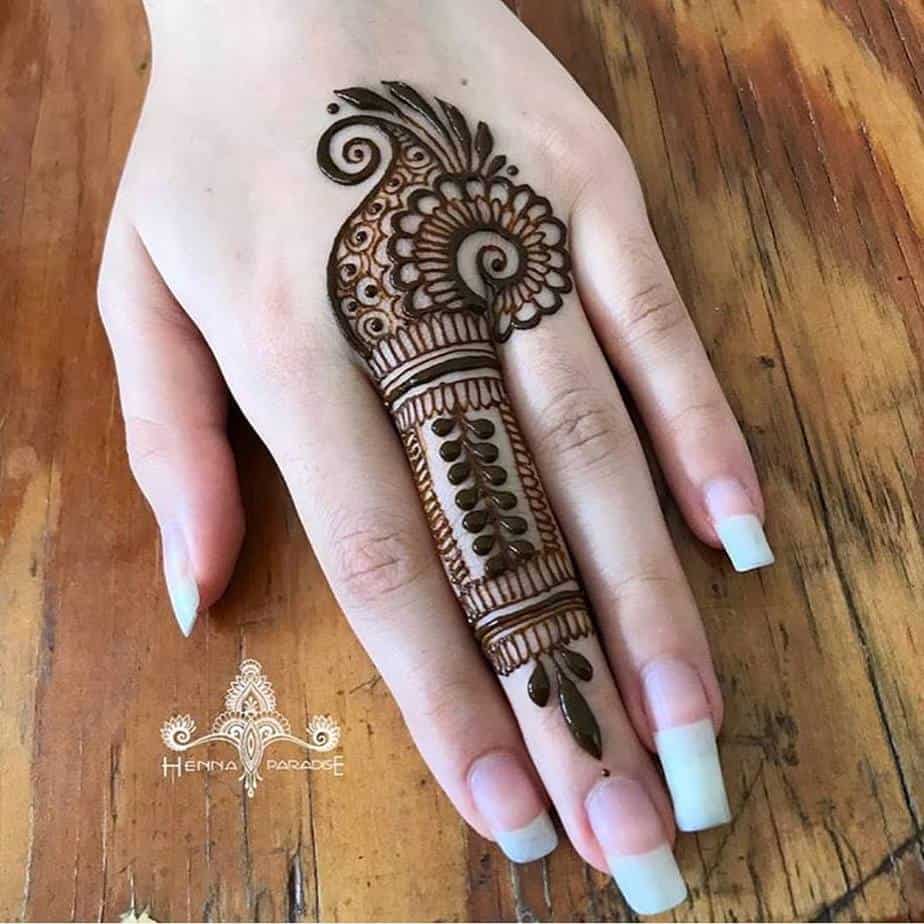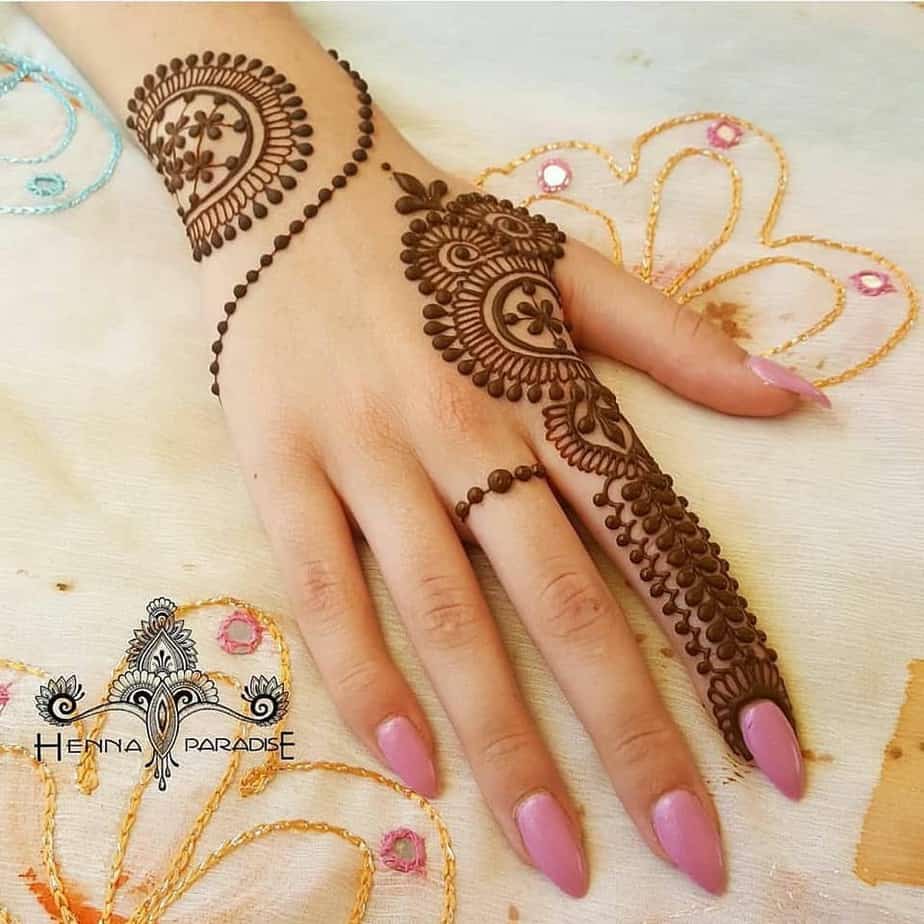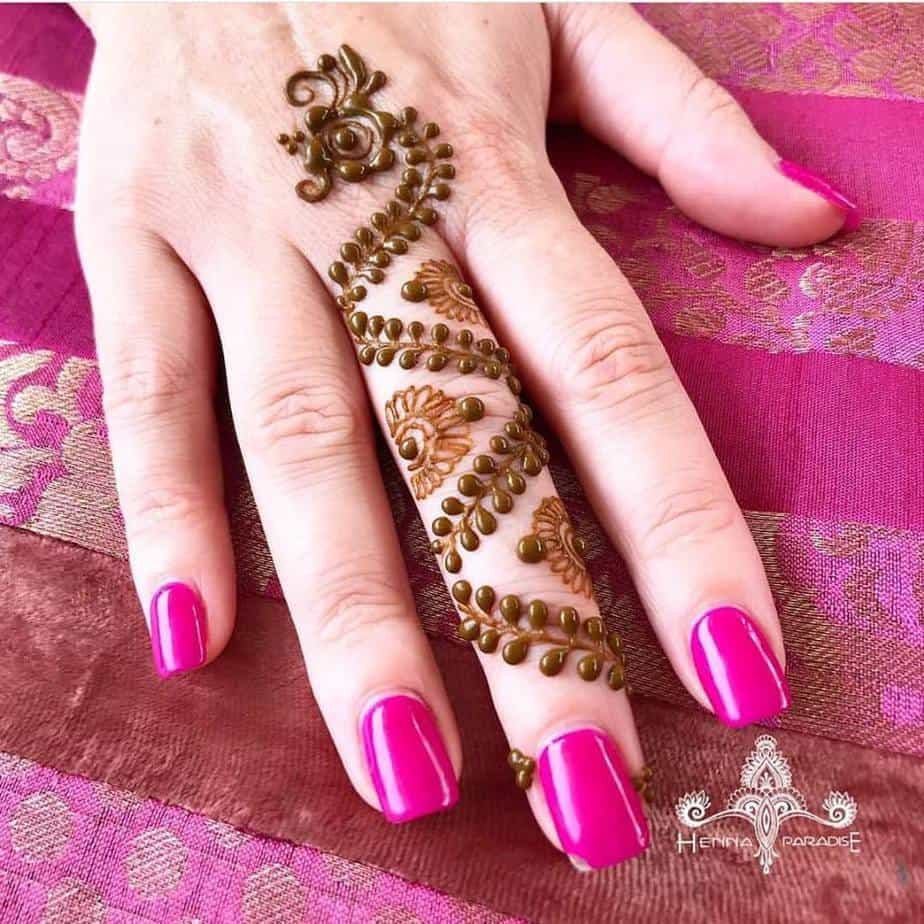 Finger mehndi designs are really trending nowadays. Such mehndi designs are so easy to make and versatile that they are loved by all age groups.
Mehendi Designs Easy & Simple: Haathphool style designs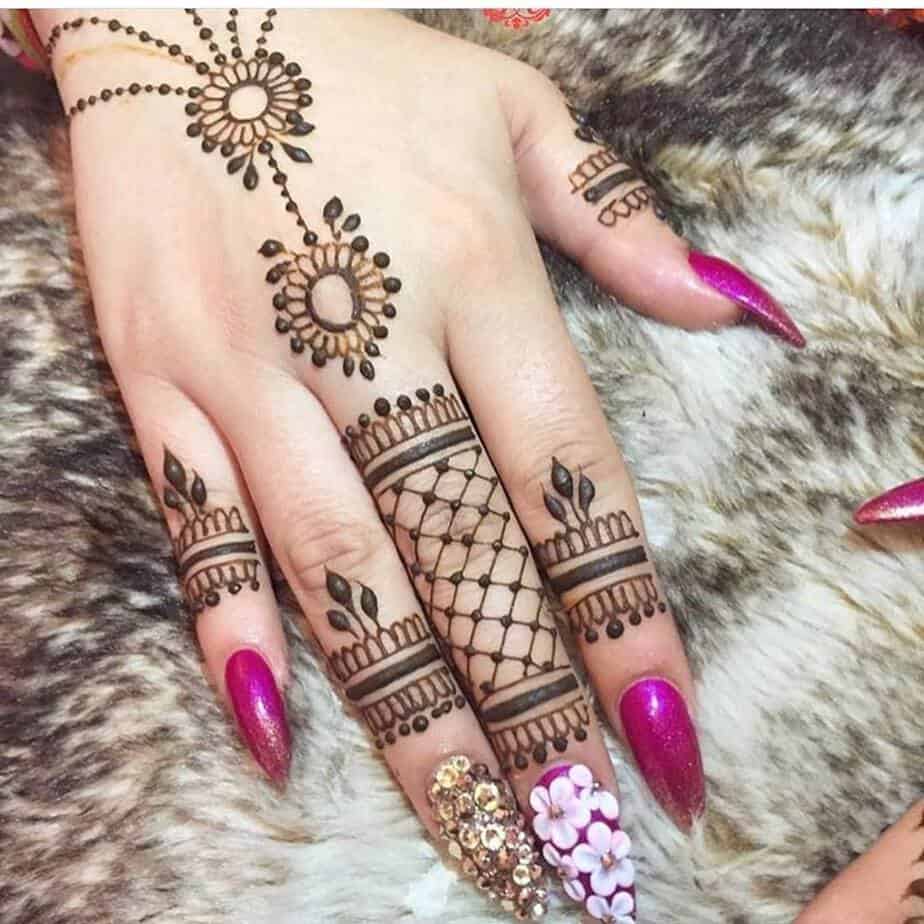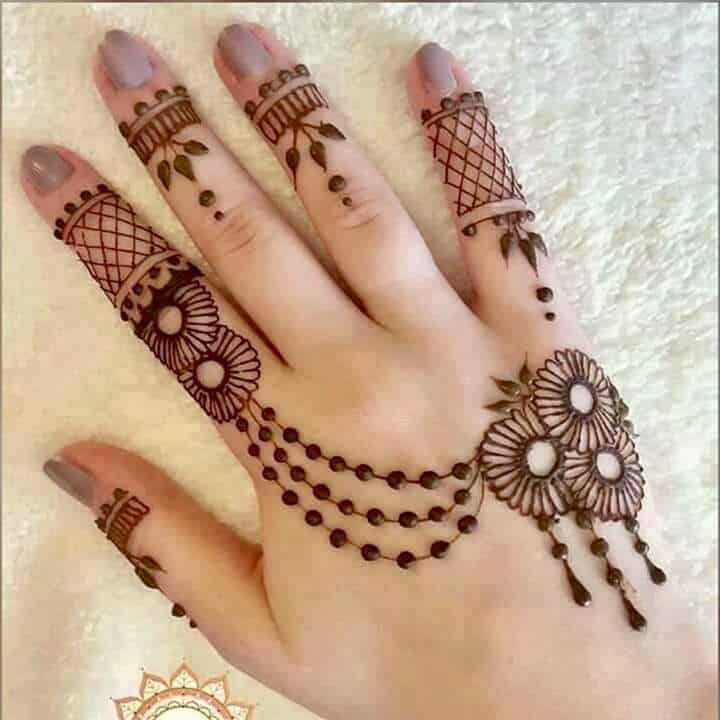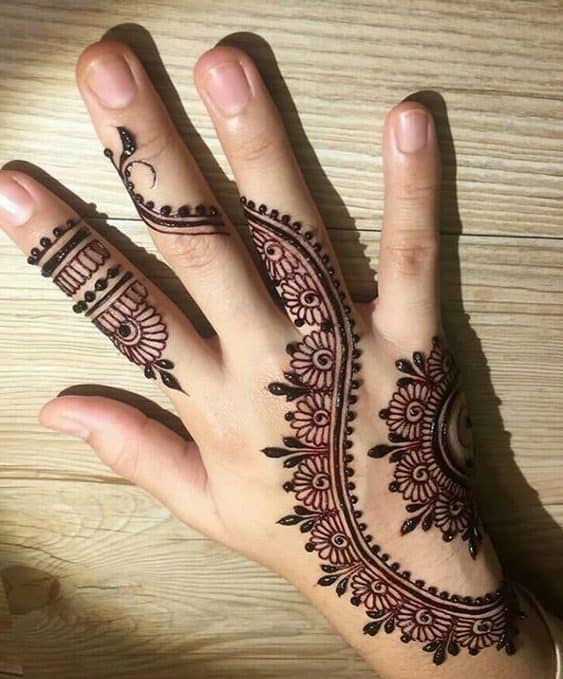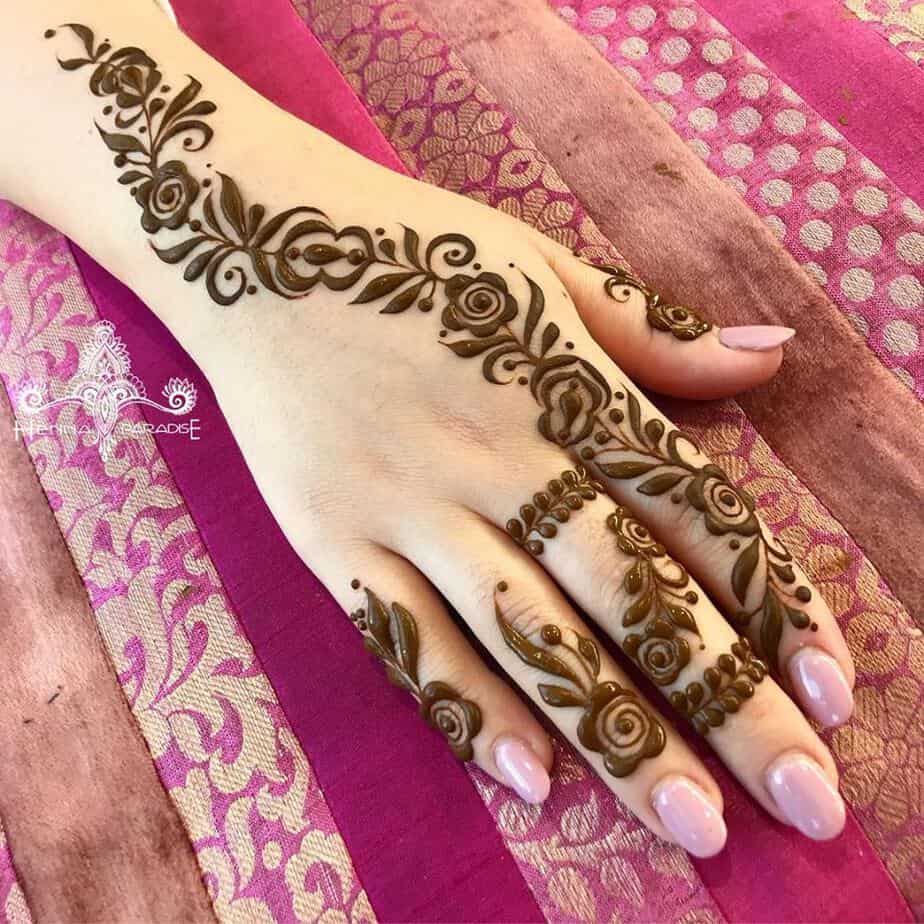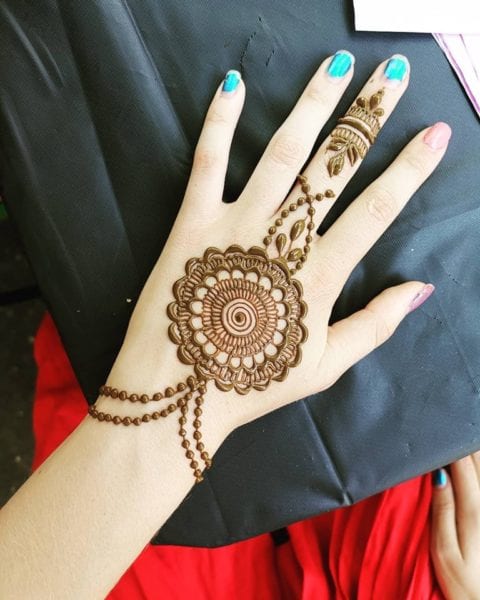 These beautiful and easy mehendi designs look like you are wearing a haathphool. This is a must-try design for beginners as it is fresh and unique with a modernistic touch to it.
New Mehndi Design 2019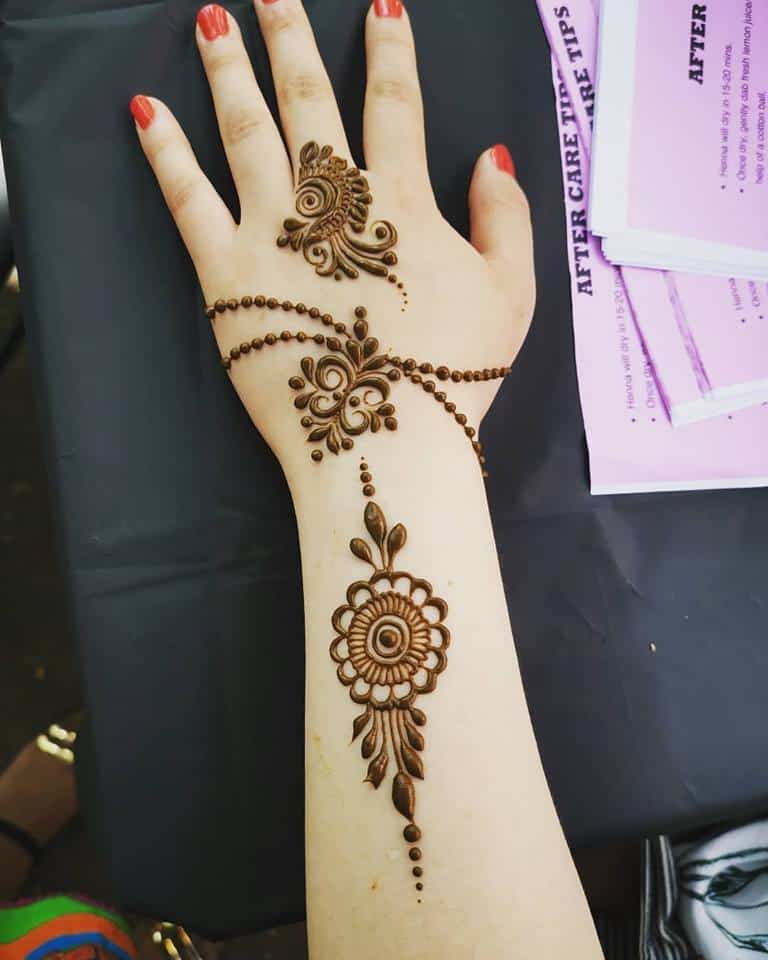 Try this new mehndi design in 2019 to look unique ad adorable.
Minimal henna Design with leaves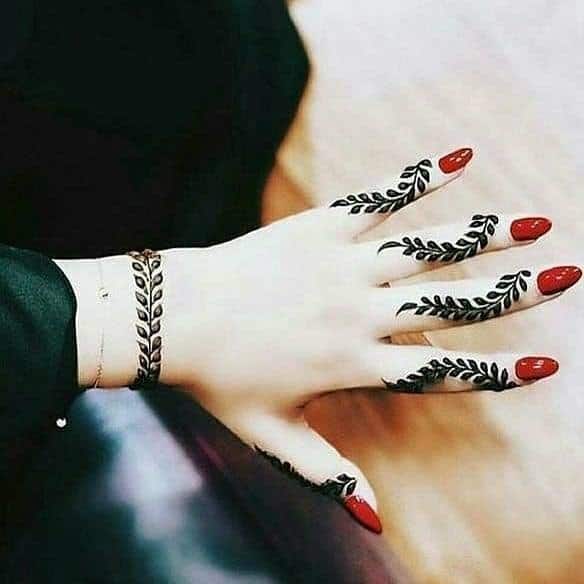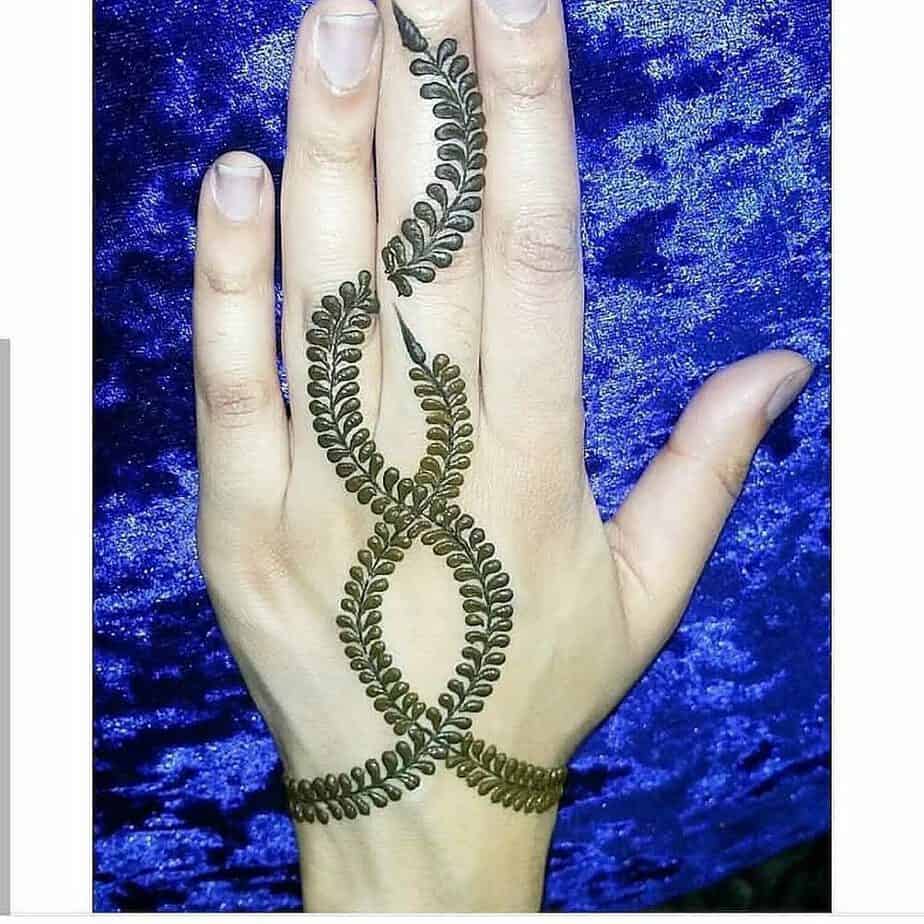 These minimal designs are loved by the people who do not like a lot of fuss and muss. These easy and simple mehendi designs begin at the wrist and end at the fingertips.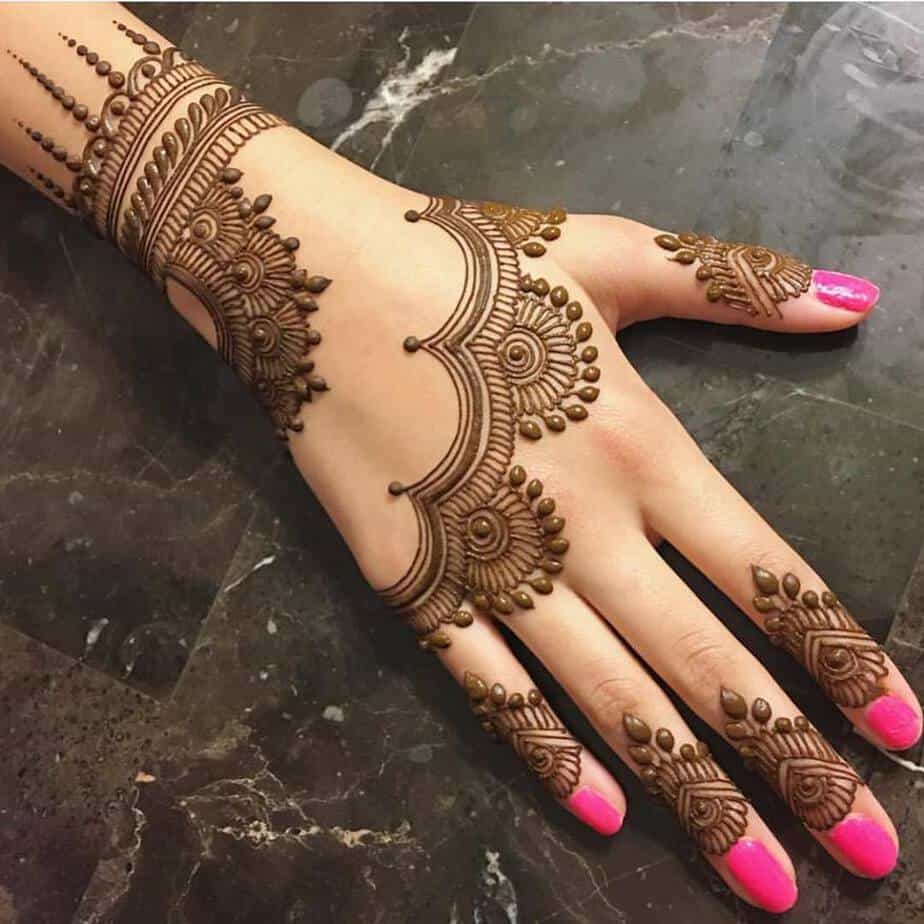 Beginners Arabic Mehndi design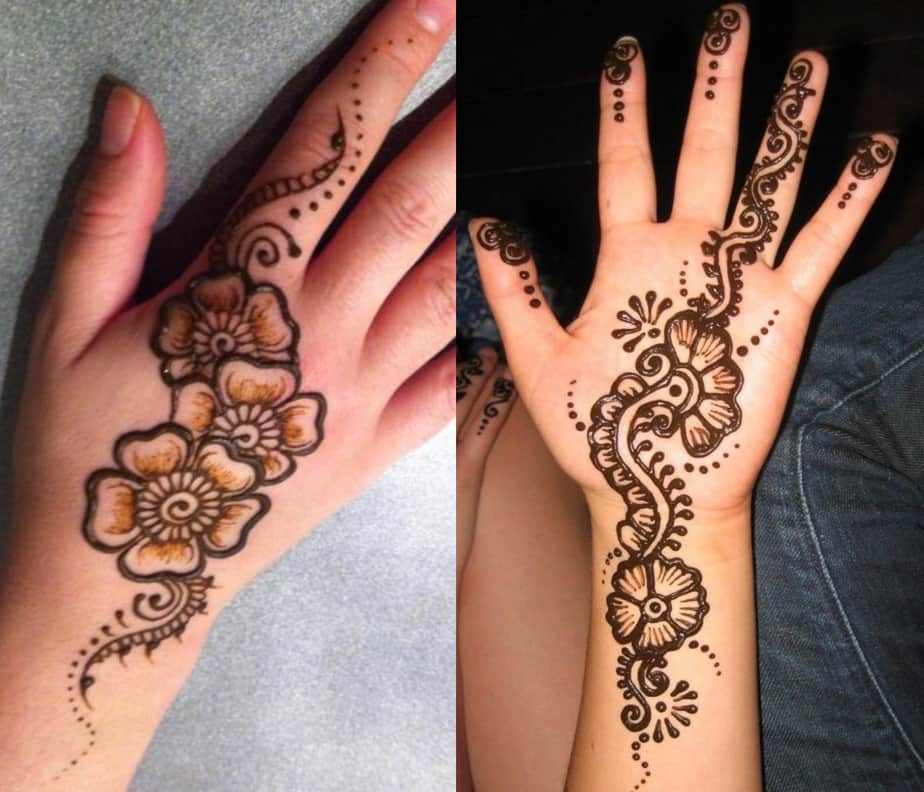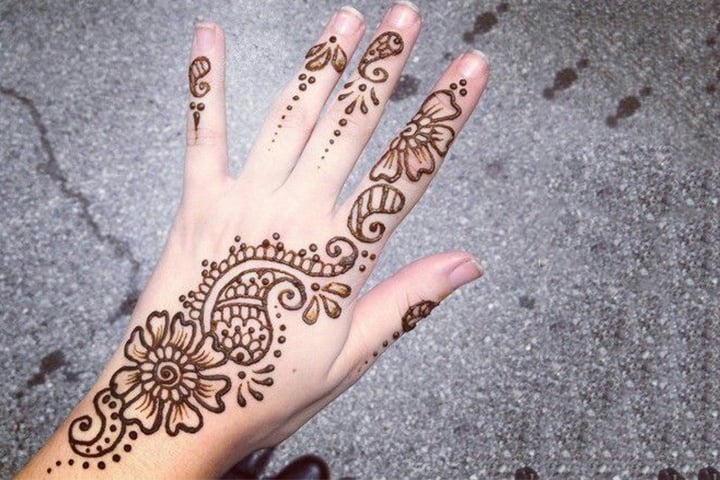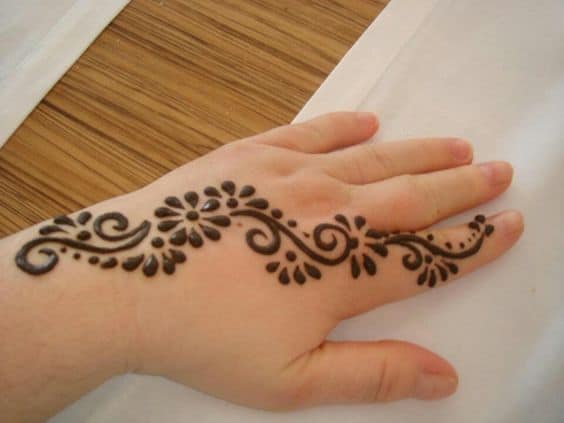 Today people want their life, as well as hands, clutter-free. Arabic mehndi designs are easy to carry as well an easy to draw. Deep and dark floral patterns and creepers define the Arabic mehndi designs.
Nature-inspired cute designs 2019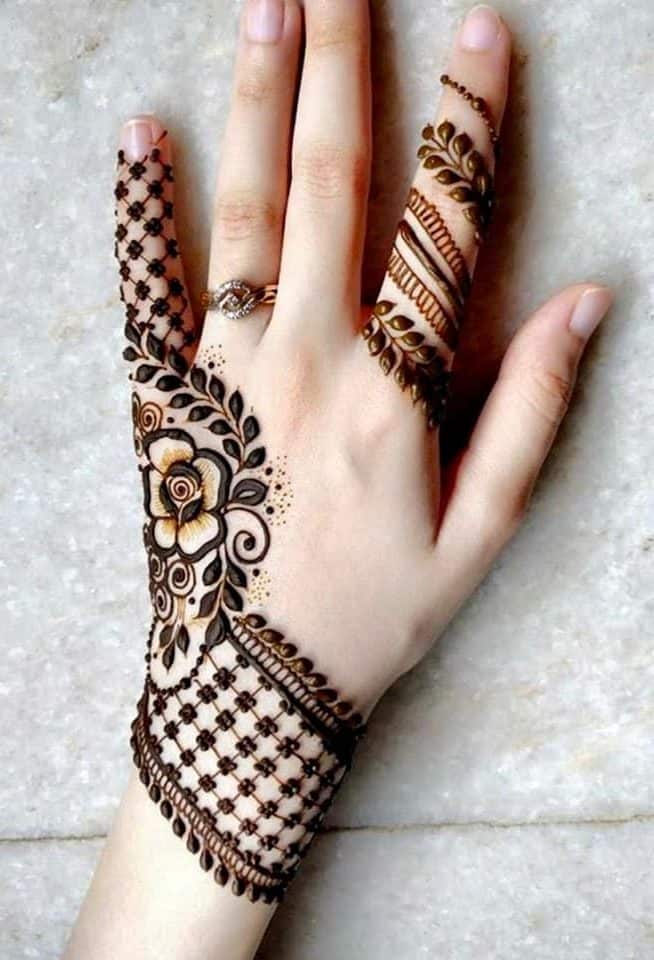 This beautiful and subtle mehndi design with roses and jaalis is so simple to make but does not look so simple. The popularity of the design can be judged by the fact that even brides today are going for this type of design.
Simple and easy Mehndi Designs for hands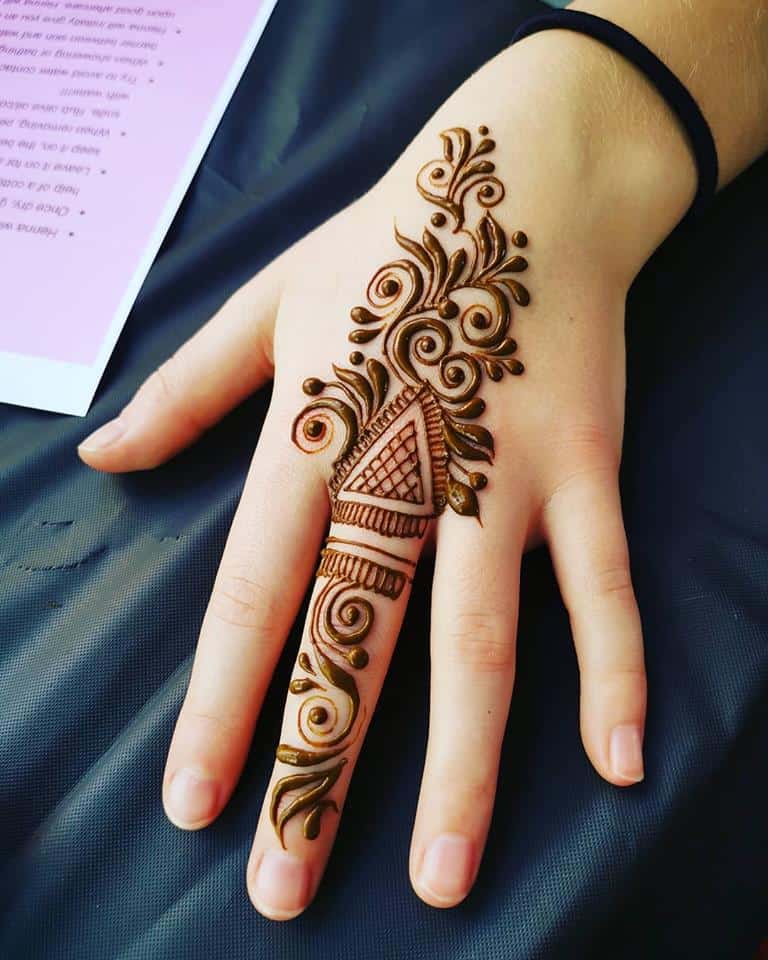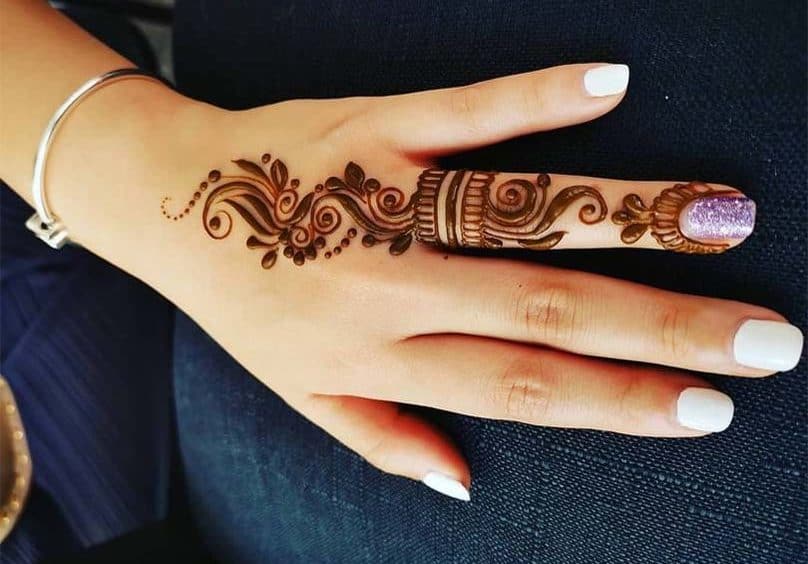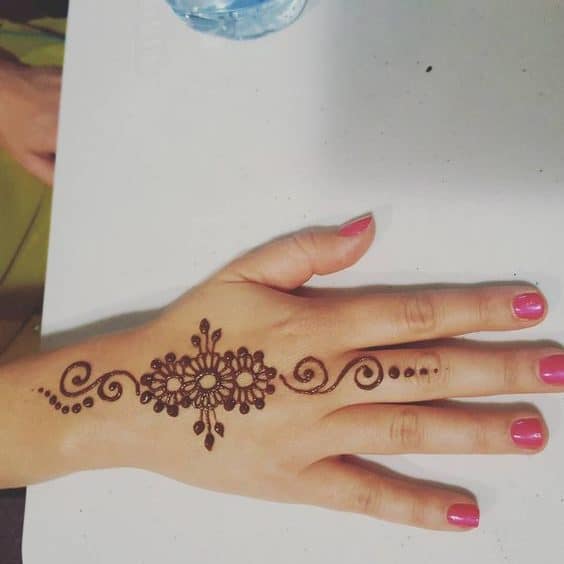 These designs begin at the wrist and end at the ring finger or middle finger. Such cute minimal mehendi designs are very popular.
Dotted henna Designs Easy and beautiful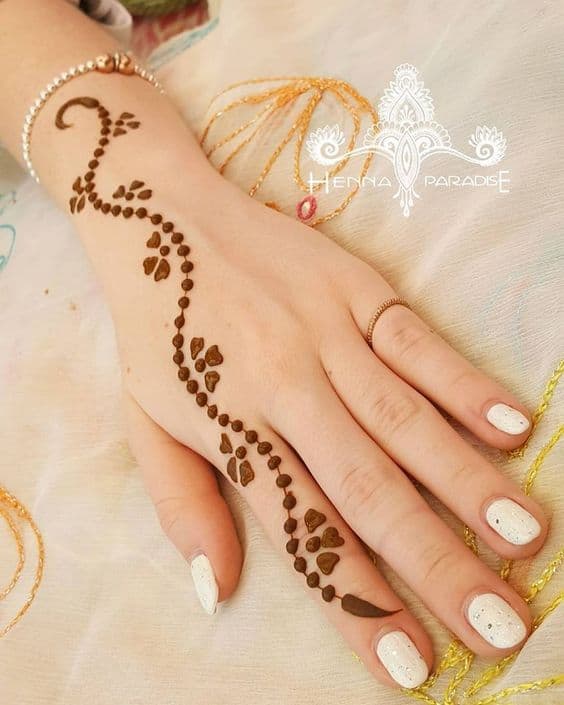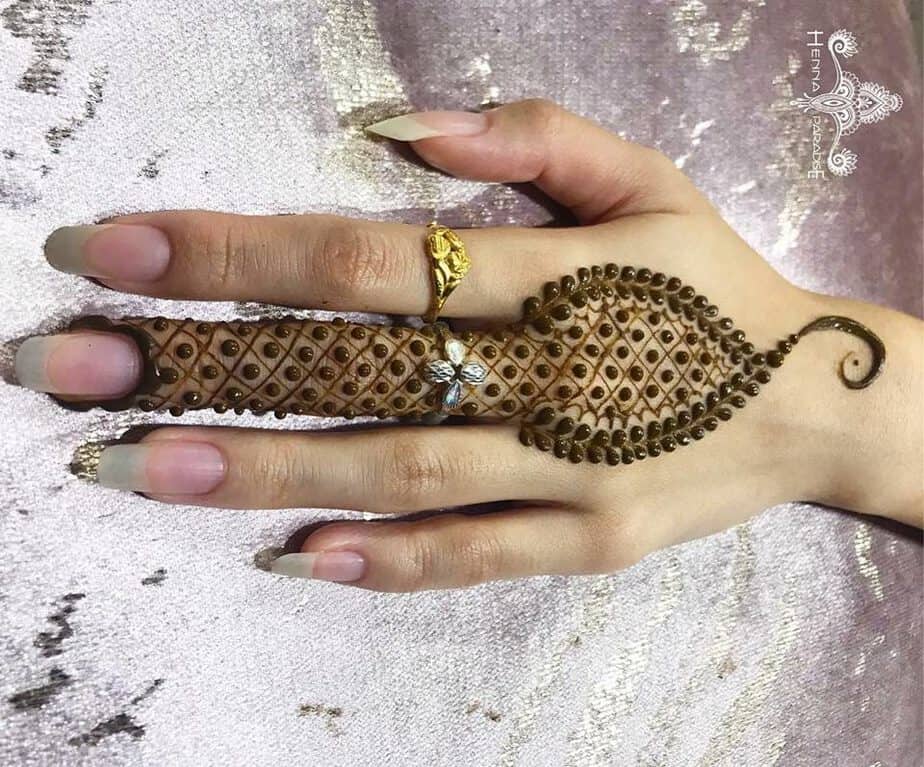 These henna designs with cute little dots are so simple and easy to make for beginners.
Mandala mehndi designs easy and minimal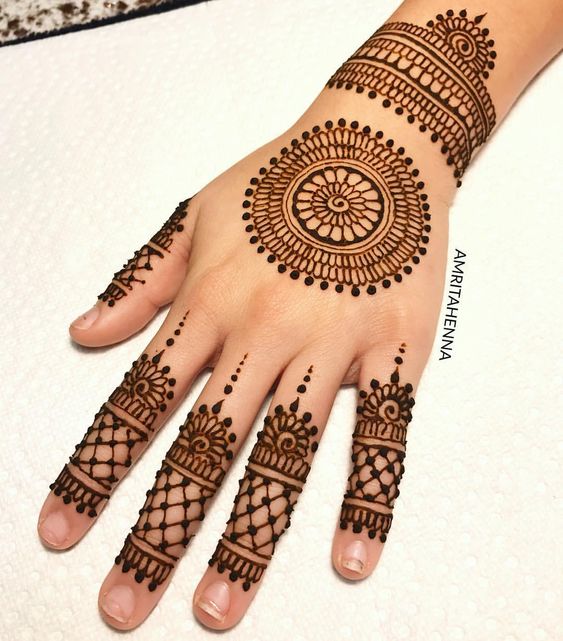 This design is characterized by a big circle in the middle of the hand with designs inside it. It is also very popular with brides.
Jaal inspired henna designs 2019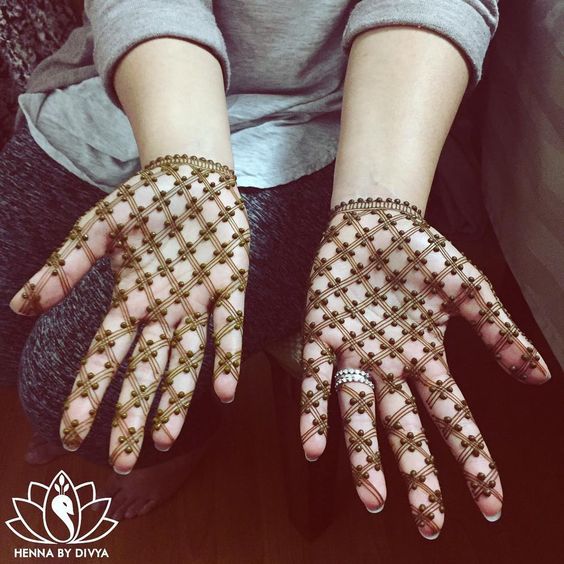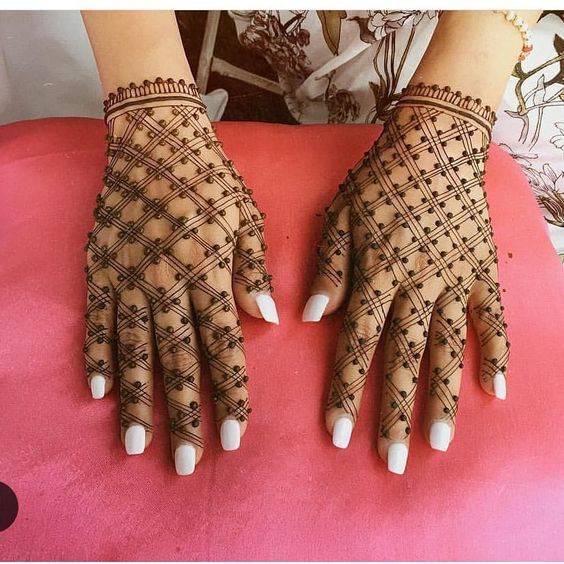 These jaal mehendi designs are probably the easiest way to make your hand appear fuller as well as get the most beautiful hands. This is a Pinterest approved henna design.
Some other easy Mehendi designs 2019
All the above mehndi designs are also similar to the mehendi designs shown above just a bit different. You can go for any of these designs a beginner.