We all have that one saree in our wardrobe that is either plain or very simple to wear. With so many embellishment options these days, you can easily upgrade your simple plain sarees. And the easiest and efficient way to jazz up your plain and simple saree is by adding stylish borders to them. There are some options that we have come up with to help you upgrade and re-style your plain saree. Stitch these borders to your sarees and you can get a trendy and stylish saree with a designer touch.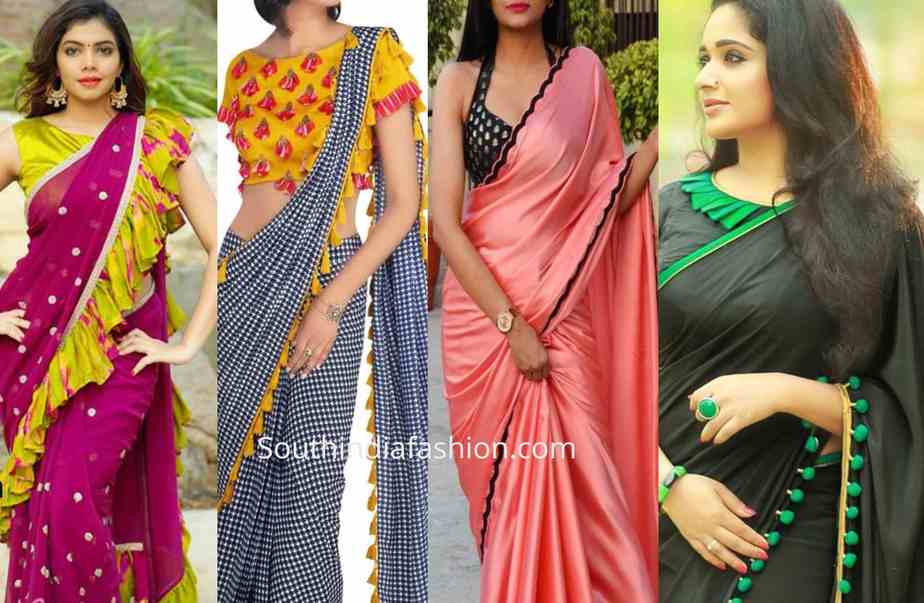 Check out these fancy border options to upgrade your plain simple saree for a designer touch –
Velvet Border
Velvet borders were a hit a few years back and now are crawling back into fashion! They add a richness to the saree and also if the saree is slippery, it adds a little stability to it. Velvet borders are easily available in the market in various stunning colors. Always opt for a shade darker or contrast colored velvet border so that it enhances the plain saree.
Mirror or Lace Border
There's literally nothing as stunning as a mirror border or a zardosi lace on your plain saree. Mirror work instantly adds a drama to the saree while making it rich in a subtle way. It gives a very classy and elegant look to the saree, especially if it's a dark-colored saree. In addition, zardosi border too gives a fun bling factor to the simple saree. If you are a bridesmaid, the sarees with mirror borders are perfect as a pre-wedding or Sangeet outfit.
Contrast Printed Border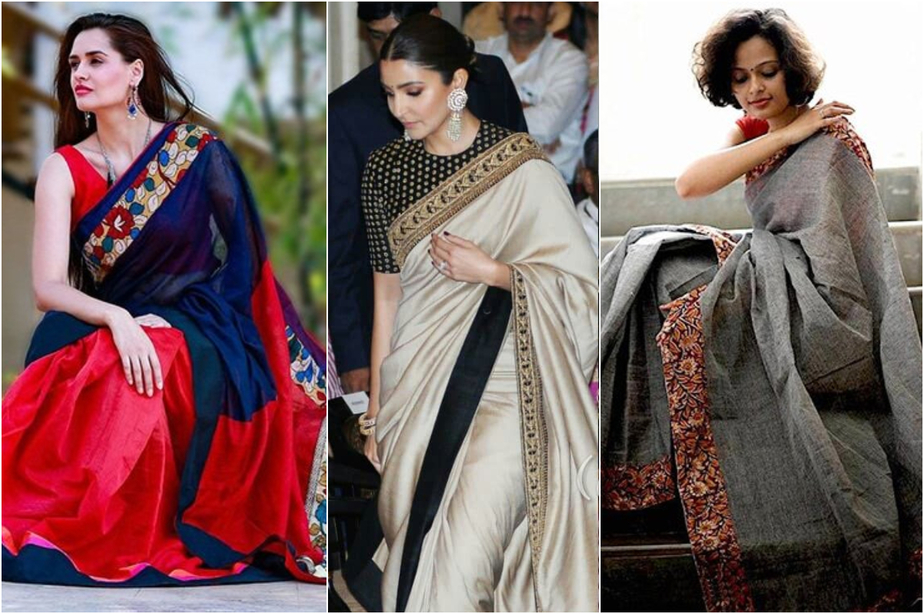 Printed borders are something that is coming in trend these days. If you have a cotton saree with a dull border, attach a new contrast border over it to upgrade your saree. Kalamkari borders too work great when attached on cotton or linen sarees. If you aren't a fan of printed borders, you can also opt for raw silk borders in contrast bright colors to brighten up your plain saree.
Pompom or Tassels Border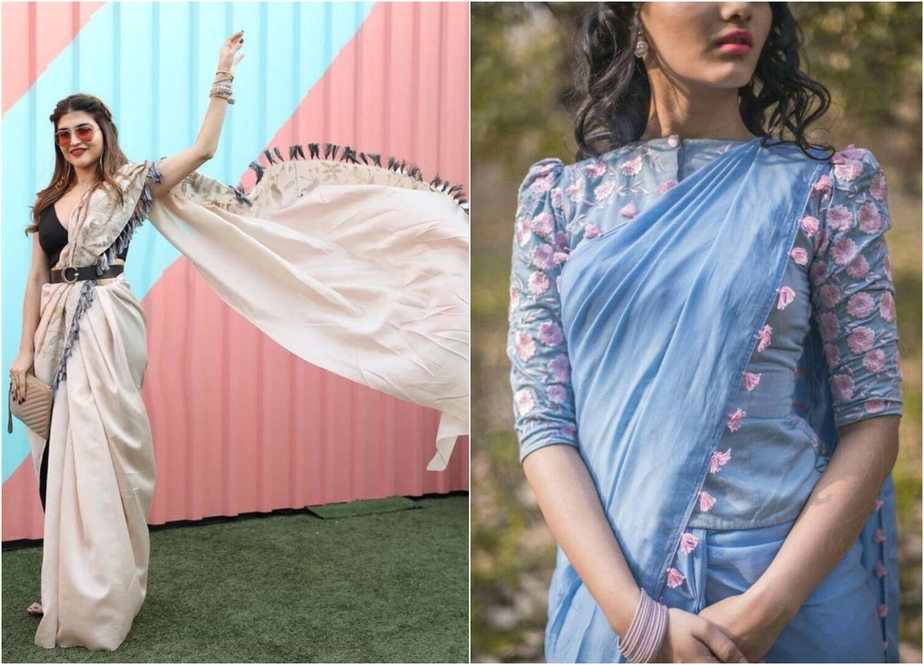 Tassels and pompoms are our favorites! They are fun, quirky and trendy. Pompoms being trending, these borders in multi-colors are easily available these days. Stitch it along your plain simple saree's border and quirk it up! Similarly, you can add tassels along the border and upgrade the saree as a designer one instantly!
Ruffles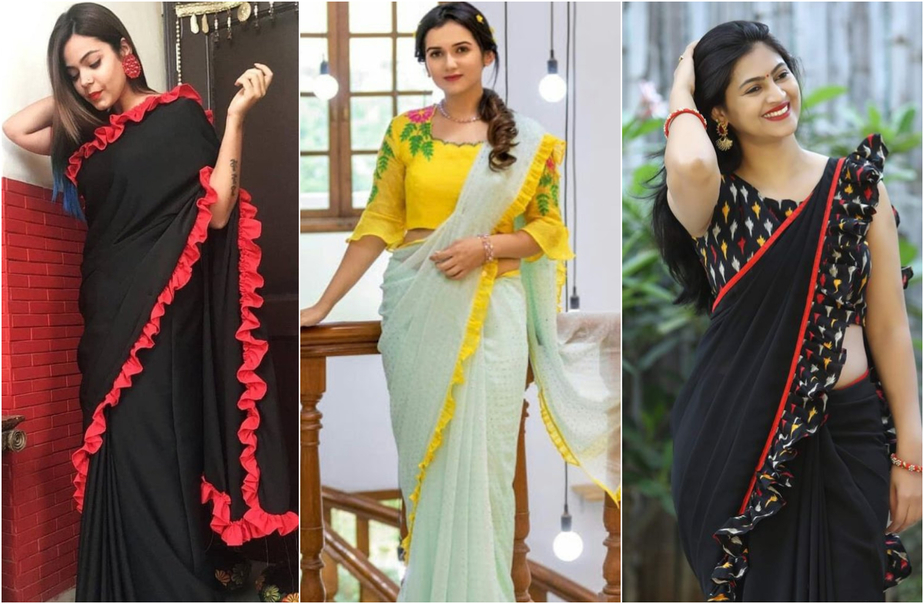 Ruffles are the hot trend currently and they super feminine and fun. You can simply ask your tailor to make a ruffle border of printed or colorful fabric. Stitch it along the border of your plain saree and quirk it up instantly! If you pick for contrast or vibrant color, make sure you match your blouse to the ruffles. In conclusion, this can give a fabulous designer look to your plain saree ensemble.
Such easy ways to get yourself a classy designer saree just by upgrading it a bit. Hope these options of fancy borders helped you to jazz up your plain and simple saree.