We all love collecting a variety of sarees from different ranges, states, and styles. Some of these are silks that go into our heirloom collection that go down generations. And if there is a saree that is colorful and vibrant, then it's Patola! It is one of the finest tie and dye saree produced in India. Patola is usually seen as a bridal or a wedding sarees in Gujarat. In spite of being extremely expensive, people don't mind spending money on these silk Patola sarees. These sarees are versatile as you can mix and match them with any blouses. Patola sarees are one of the very few handloom sarees that even elderly women prefer. All thanks to their light-weight and manageable quality. If you are also planning to buy these gorgeous Patola sarees, then look no further!
Check out some trusted brands that you can shop these beautiful Patola sarees from –
Kankatala
Kanktala is one of the oldest and finest leading designer saree brands. They have a wide range in silk sarees ranging from Patola sarees to Kanjeevarams. They have a variety of handpicked Patola sarees from different budget brackets. Name the occasion and you are sure to find a fitting saree in your budget.
Shop from here.
Parisera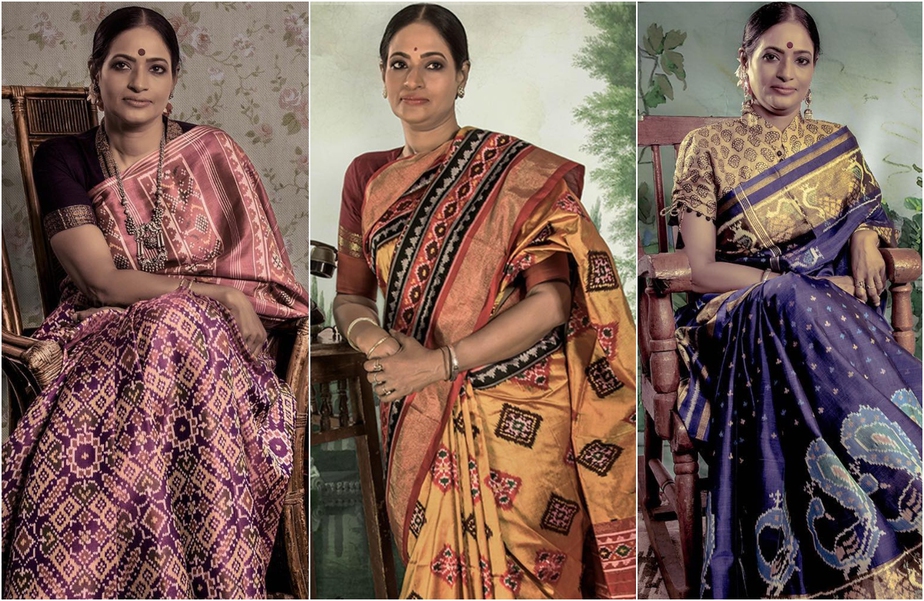 Parisera has an extensive collection of the best hand-woven sarees. They have exclusive traditional as well as an uber-chic new range of Patola sarees. Choose from the vibrant colors, trendy designs, and soft fabrics all at Parisera. They have something for every occasion, taste, and budget. They have a collection that is worth every penny you spend!
Shop from here.
Benzer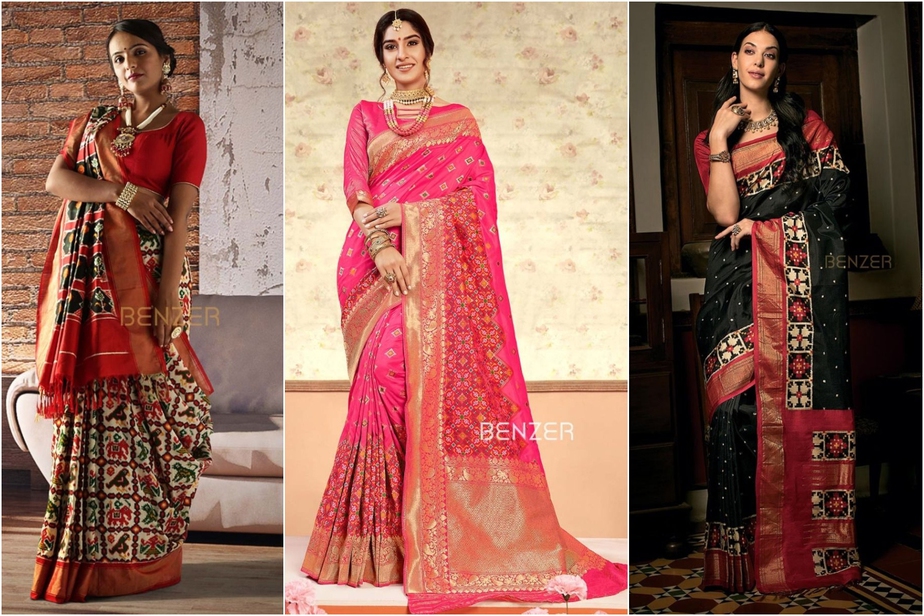 Benzer has some exclusive range of Patola sarees that are trendy, fancy and stylish. For all the ladies who like to keep the trend in check, Benzer has a collection for you! Their collection has colors that are rich and skillfully blended with unique color-combinations. Choose a light floral pattern Patola saree in an off-beat pattern and match it up with a plain blouse.
Shop from here.
Weavers Story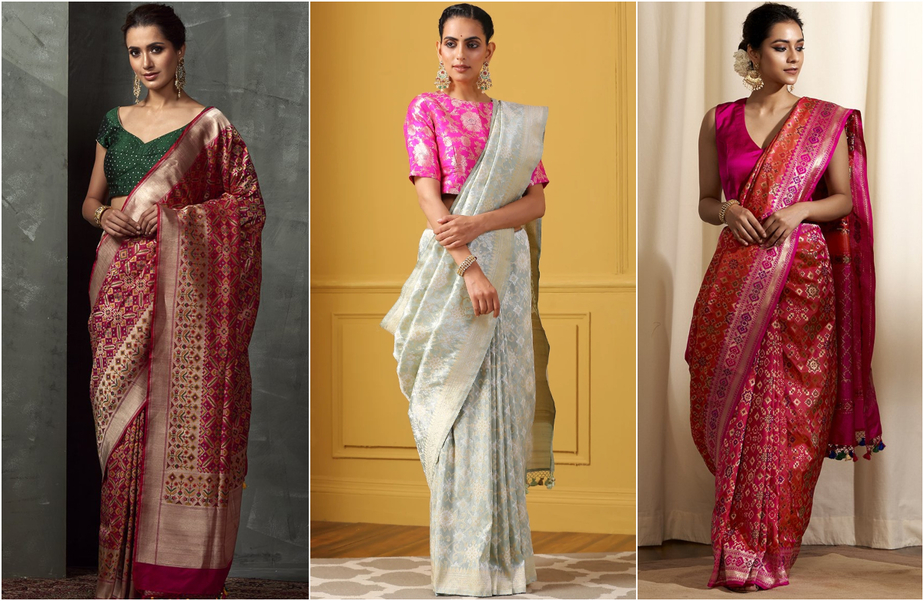 Weavers Story is what dreams are made of! Their Patola saree range is something that can put other exclusive saree ranges to shame. Rich in color, weave, and patterns, they have sarees for every age-group! From trendy to traditional, you can find it all in Weavers Story. We assure you that you may not be able to resist if you scroll through their collection.
Shop from here.
Artisan Saga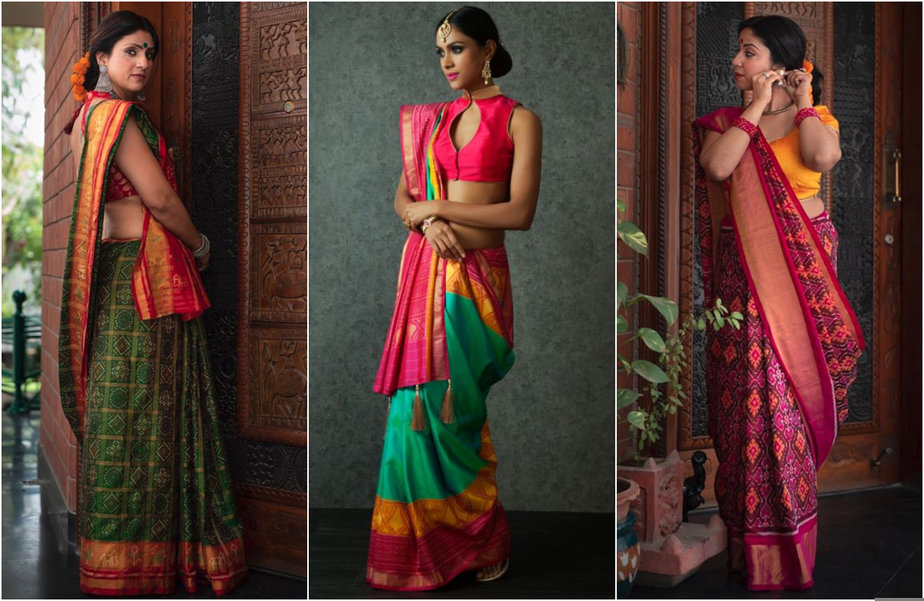 Artisan Saga is a brand that is famous for its outright sartorial collection. It is a designer brand that has a unique collection of Patola sarees among other silk sarees. With traditional motifs and off-beat combinations, you are sure to love their collection. Their quality and texture are top-notch and a must-have in your heirloom collection.
Shop from here.
Apart from the rich traditional look that Patola sarees radiate, they are light-weight and manageable. In spite of being expensive, the look that these sarees give is something to experience first-hand! Also, shop from the above-mentioned brands for the best collection.