Silk sarees are the heritage and treasured sarees that pass down generations. All thanks to the fine handloom weaving that makes the saree durable for decades. And silks are the constant through the ups and downs of the ever-changing fashion world. These sarees have their perks of being the all-season friendly sarees. A lot of women wear a variety of silk sarees all throughout the year. You can wear them during the chilly winters or story rains and even through the scorching hot summers.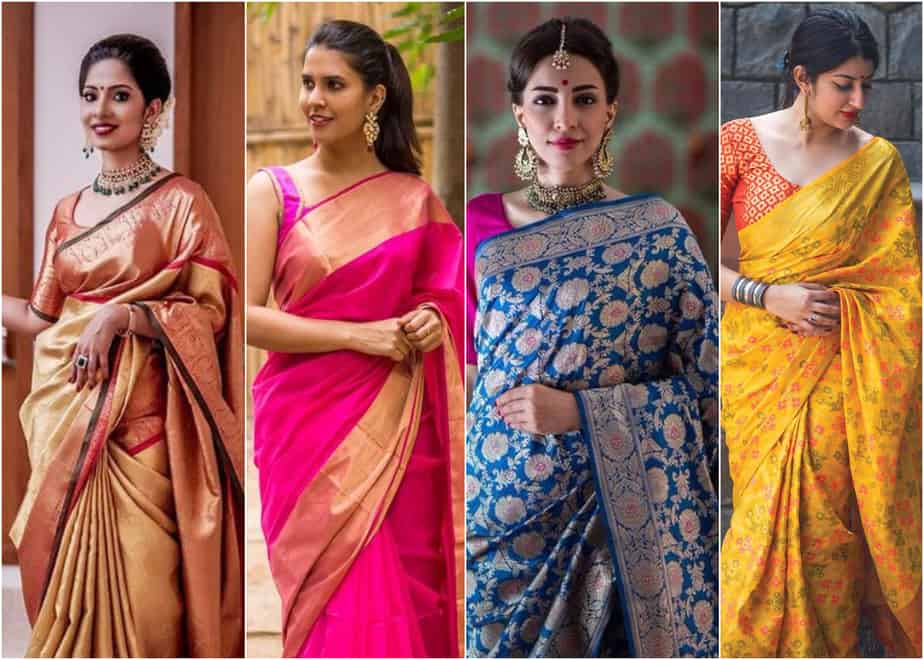 We have decided to once and for all burst, the myths about the silk that they are only for the winters! We bring you a list of silk fabrics that you can wear to channel your inner diva throughout the year.
Check them out –
Cotton Silks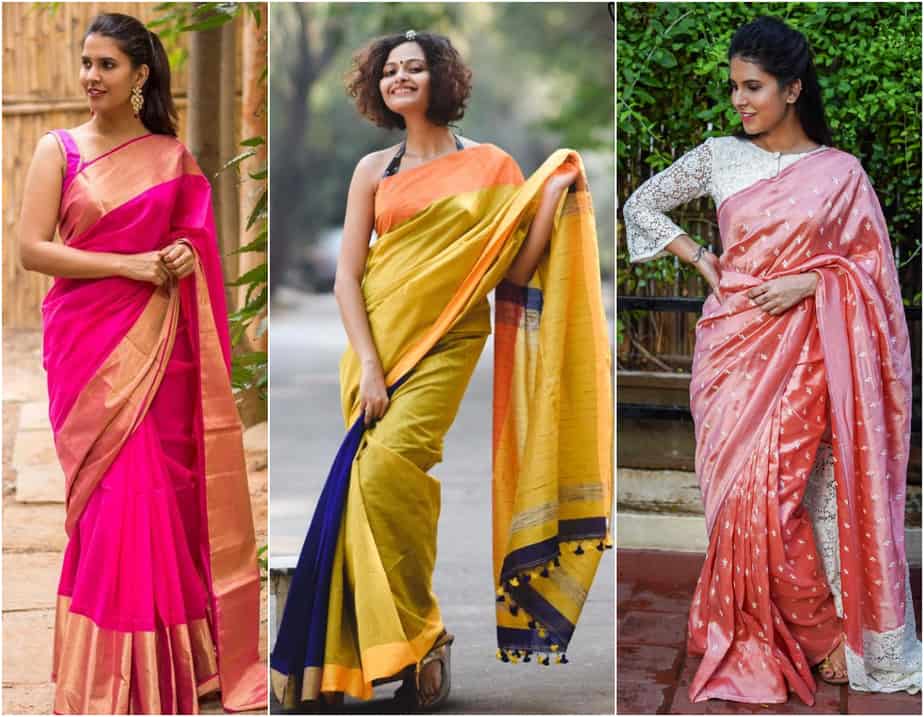 Cotton and silk is the perfect blend to have the best of both worlds. Firstly, cotton lets your skin breathe while the silk adds a luxurious feel to the saree. Cotton silks have a subtle silk-ish shimmer and shine to it. It is light-weight, easy to carry and super comfortable.
Chanderi Silks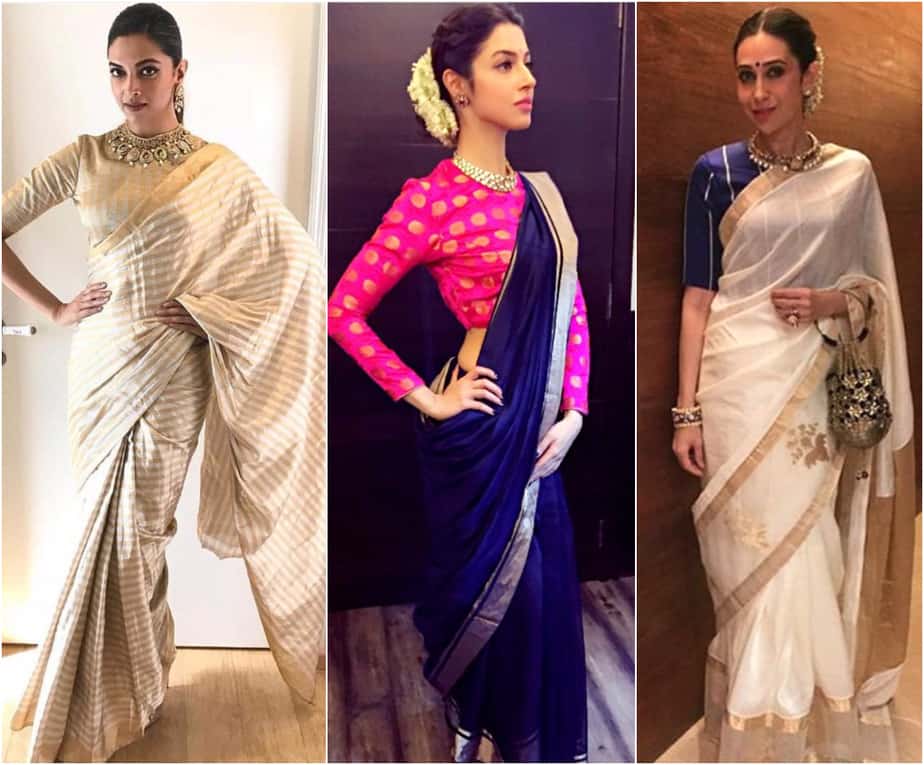 Chanderi is all about being comfortable yet looking regal. Thus, making it highly famous amongst celebrities and designers. Chanderi Silk Sarees are great for a casual day out and for formal meetings! This saree compliments almost every occasion.
Maheshwari Silks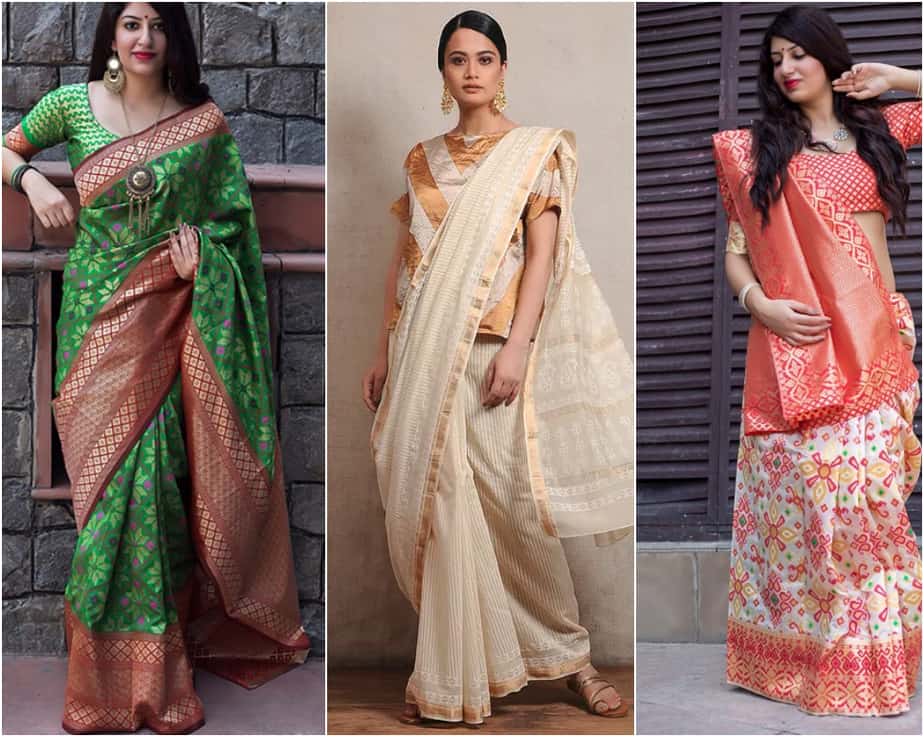 The underrated Maheshwari silk is as good and comfortable as cotton or Chanderi silks. With beautiful and vibrant prints, you can wear this saree as festive wear. It is light-weight but isn't sheer which makes it perfect wear even through the rainy season.
Banarasi Silks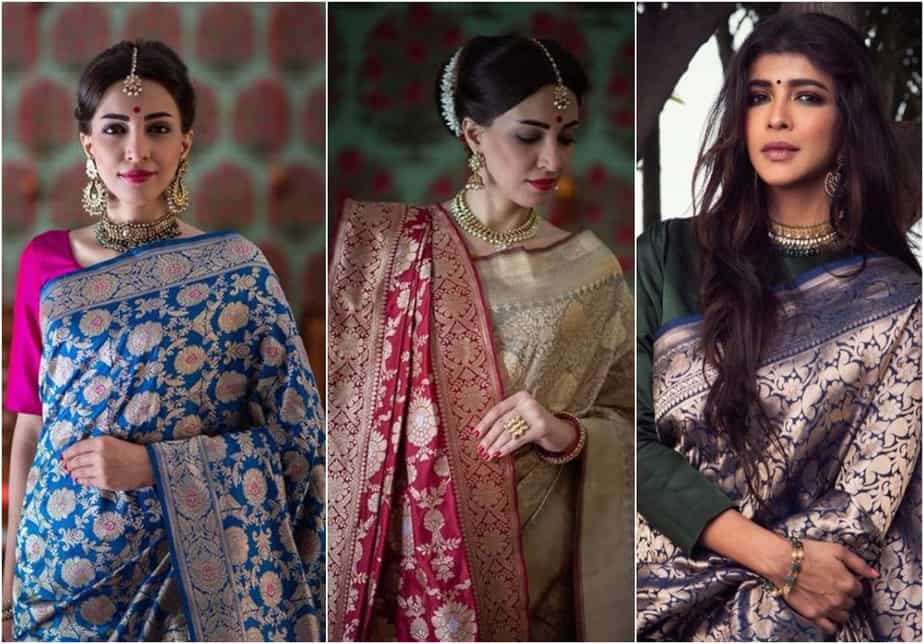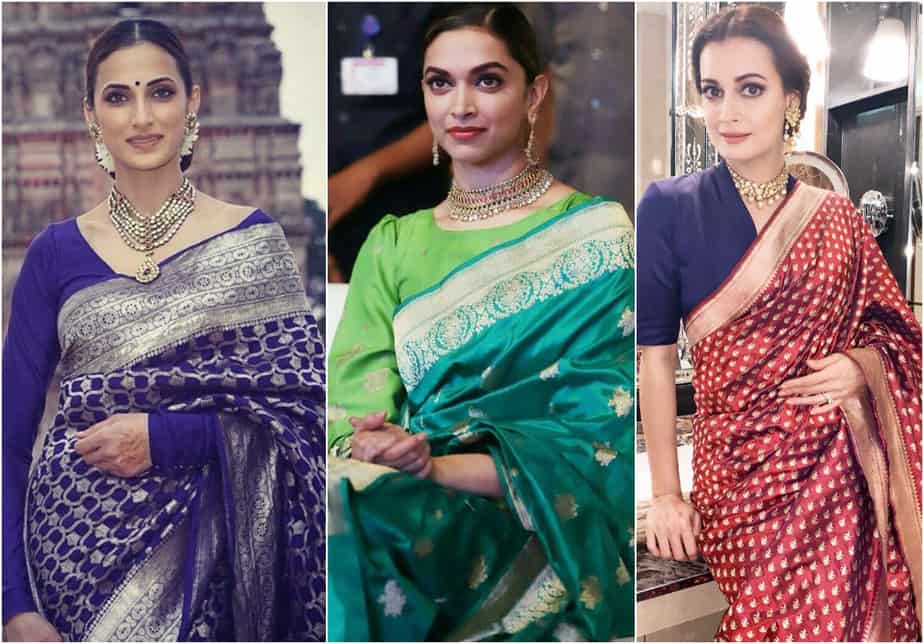 Banarasi Silks are a staple wedding saree in India. In addition to the current trend, you can spot women flaunting it in forms of heritage dupattas or sarees. It looks rich and the silk motifs sure are a stunner! Most importantly, many celebrities are spotted donning a Banarasi saree for events and also for their wedding!
Patola Silks
Patola Silks are famous for vibrant colors, abstract and geometric motifs all over. It is woven with the ikat technique of coloring the yarn first and then weaving it. You can flaunt these sarees all through the year as formal as well as festive wear.
Mysore Silk Sarees
Ideal for all those who love wearing light weighted and easy-breezy silk sarees. Mysore silk is of a crepe base that makes it even more desirable. Lustrous and luxurious, it works great as office wear or festive wear! It is also a great option for all the curvy ladies who prefer easy and comfortable saree.
Kanjivaram Silks
Who doesn't know the fact that Kanjeevarams are the most popular silk sarees ever?! We are sure that you have raided your mom's and grandma's wardrobe to borrow these beauties. They are rich, royal and heritage pieces – that are perfect for practically every season.
Kanjeevaram silk sarees and Rekha's wardrobe are nothing but synonyms. She is the unreal beauty who wears no sarees except Kanjeevarams. It's time we take a cue from her!
Now you know which of these silks you should be adding to your wardrobe! These silk sarees are going to be your new BFFs.