It is now a very widespread trend to wear collared blouses with sarees. But, the beauty of it all is that, you can wear the collar that suits you. Yes, there is a collar for everyone. You can pick the type of collar that goes well with your saree, body type and face type. They also make you appear a bit more polished and sophisticated.
So, here are six unique collar patterns for your saree blouse –
Front Key Hole Collar Blouse
This design is suitable for fancy sarees. It is an apt pattern to go with any party wear sarees. You can however avoid this pattern to office or formal events. The key hole can be as big or small as you wish and are comfortable with.
Collared Front Zip Blouse
This one is a more formal blouse. You can even wear it to your work place. The blouse is easier to wear and looks all bossy and formal on you. Choose this pattern for chiffon, cotton and handloom sarees. The collar can be the regular collar or a chinese collar depending on your preference. If you have a long neck, this one will cover it well.
Notched Collar Blouse
For an official meeting or a wedding a notched collar blouse can go with you anywhere. It can accompany a plain, simple cotton saree or a heavy Kanchipuram silk saree. You can wear the notched collar above or below your pallu. It is suitable for women with broad shoulders.
One Shoulder Turtle Collar Blouse
The turtle collar is quite common. You can have your own twist to this pattern by wearing a turtle neck that has only one shoulder. The other shoulder is either off or open. It is a very modern type of blouse and goes well with fancy sarees for dinner or parties. If you have lean shoulder blades, you can wear this blouse.
Peter Pan Collar
This one is another youthful and fun blouse to wear. The Peter Pan collar is quite young and peppy. Whether it's a handloom saree or a silk saree, the Peter Pan collar suits any type of saree. If you have a short neck, you can go for a broader neck for the blouse, but if you have a long neck try wearing a Peter Pan collar blouse that's close necked.
Round Collar Blouse
It is simple and classy, the round collar pattern blouse goes well with designer sarees and cotton sarees. You will look decent and elegant in this blouse. Decide the height of the collar according to your neck height.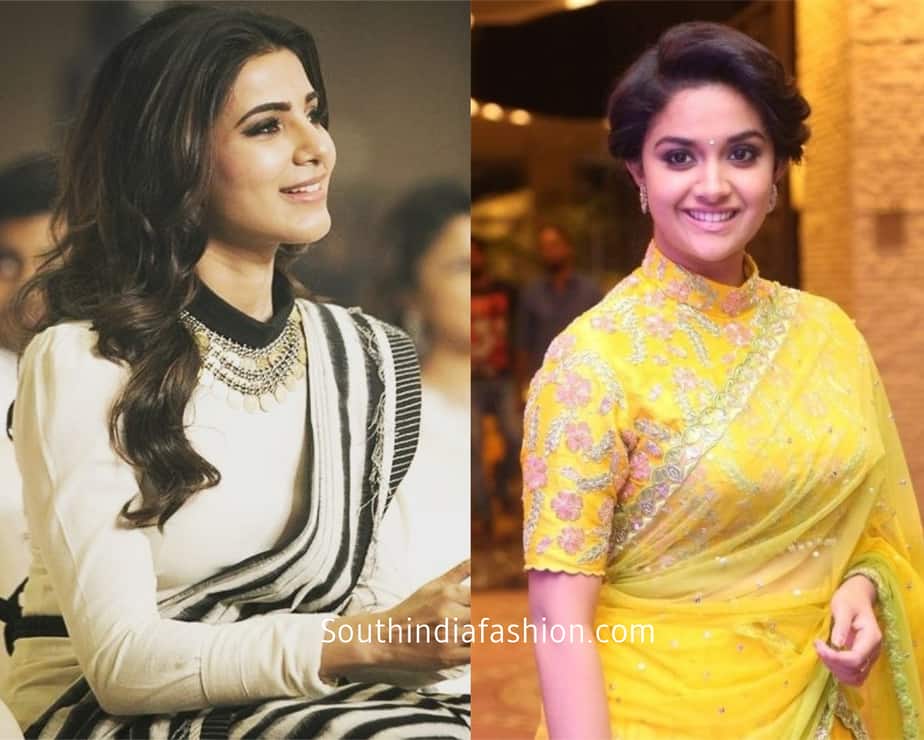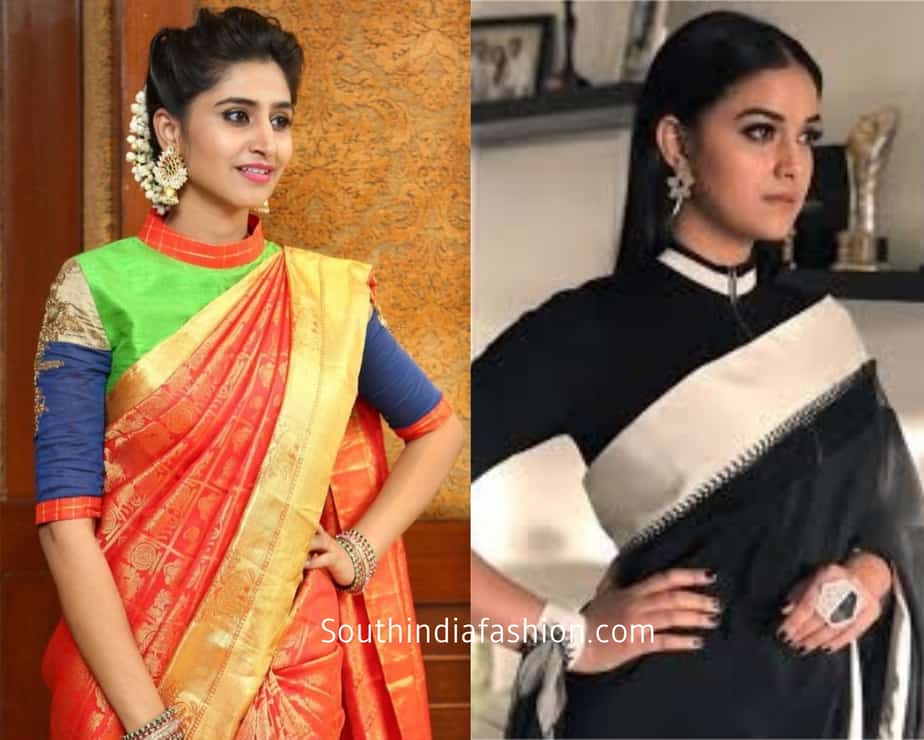 So, these are some collar pattern blouse designs that you must know about.