Cotton and linen sarees might be the summer sarees, but most of us still prefer wearing them all year round. They are not just comfortable but also have a beautiful grace of their own! And these sarees look great as daily wear, workwear as well as a party wear saree. Style them right and you can make the look work at any time of the day. Above all, cotton and Linen sarees have never been out of fashion! And if you are planning to add a few more of these gorgeous drapes in your collection, look no further. Scroll down to know the best places to shop for linen and cotton sarees online..
Here are some labels with fabulous linen and cotton sarees online to shop from –
Fabindia
Fabindia is famous to all for its handloom and earthy collection. It has a range of handloom sarees ranging from silks, cotton, linen, and blends. Their close to root quality is what makes them authentic and worth every penny. Their linen and cotton collection has vibrant to pastel colors that will suit every age group. (Shop Online)
The Loom
The Loom has a collection that is fresh, sophisticated and elegant. The label is famous to celebrate the feel of Indian roots. Thus, their collection always strikes a balance between subtle and statement-making products. Also, they have a variety of ethnic wear variety apart from just sarees in handloom. (Shop cotton sarees Online)
Suta
Suta is a handloom label that is a current favorite amidst a lot of celebrities. All thanks to their subtle and yet striking collection that is fresh and captivating! From cotton to linen, they have a balance between simple to off-beat and new collection. Above all, they have sarees in stunning color combinations and hues that are tempting! (Shop Online)
The Secret Label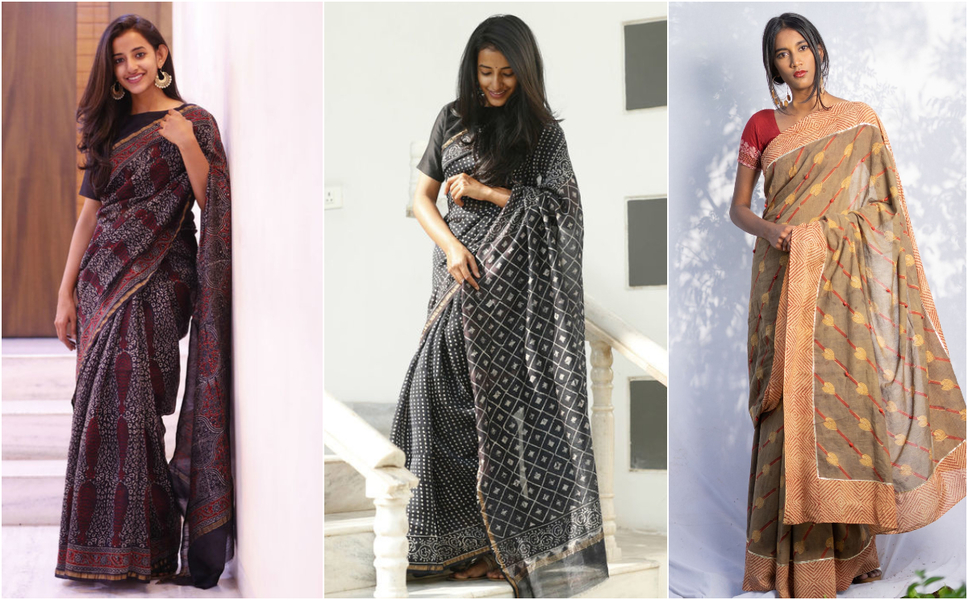 The Secret Label brings together a colorful blend of traditional and modern-ness fused in one aesthetic. With cotton and linen sarees in printed and subtle plains, this label has got it all! If you are a fan of simplicity that is striking and appealing, then this is where you can shop cotton sarees online from. (Shop Online)
The Chalk Boutique
The Chalk Boutique has a uniqueness to their cotton and linen saree collection. The label has a variety of artistic sarees from Kalamkari to Ajrakh in the cotton range. While the linen collection has quirky tassel sarees that are currently trending. It is a label worth checking out! (Shop Online)
Unnati Silks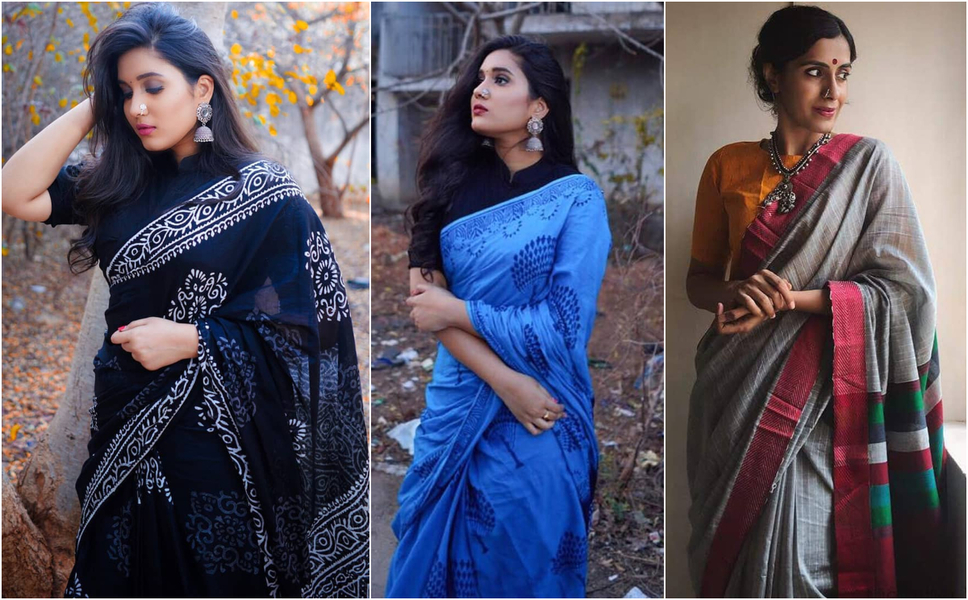 Unnati Silks, as the name suggests is a label loaded with silks. But it is also a label that has some amazing collection of cotton and linen handloom sarees. Traditional prints to chic batik sarees, their collection is stunning and worth buying from!
Hathkargha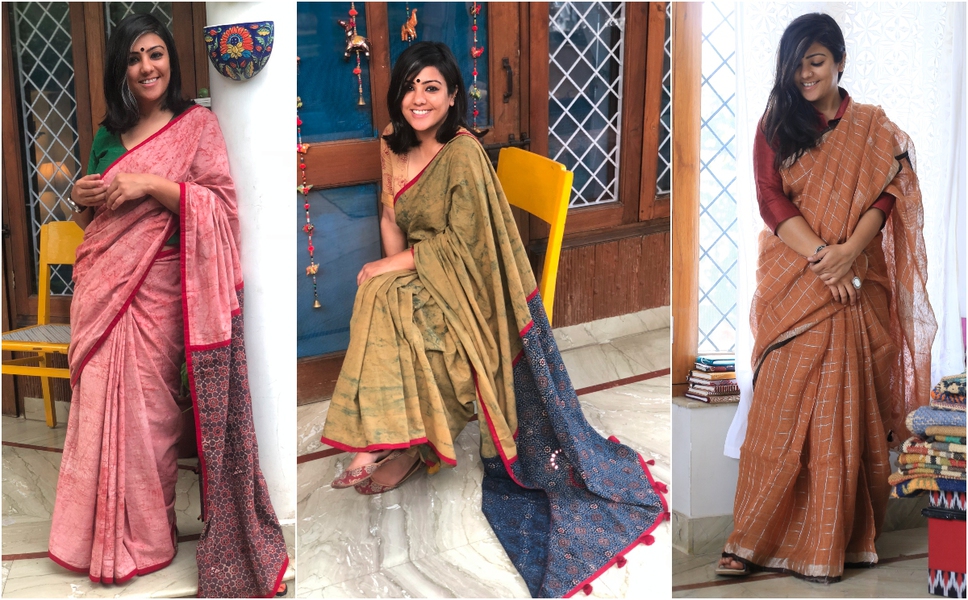 Hathkargha has a collection of sarees from silks, cotton, linen and silk cotton. Their handloom collection is earthy and rustic with a beautiful charm. They have a collection of eye-catching color combinations that oozes out grace. (Shop Online)
Hope these brands help you collecting stunning and unique cotton and linen sarees. Let us know which of these brands you are planning to shop from! Happy Shopping!