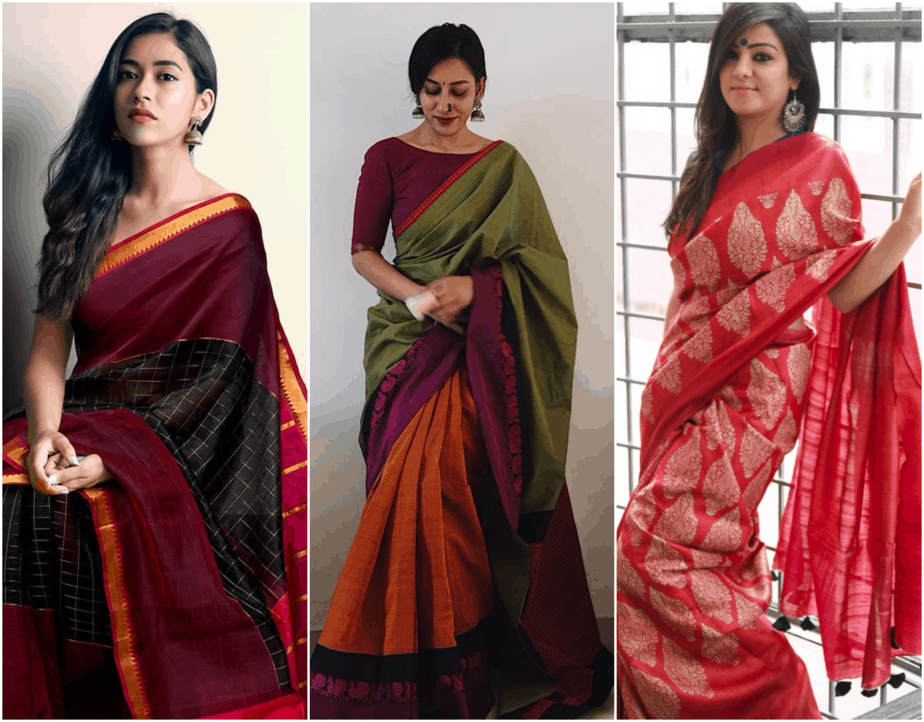 Trends in sarees keep changing every day and we're grateful that some things are never out of style. One of those evergreen things is a comforting collection of handloom sarees. These lovely weaves have that endearing quality that no new age drape can rival. Even the top designers are now bringing back these rich hand-loom weaves that got lost over the years. Are you someone who loves raiding your mom or granny's silk saree collection? Or someone who likes exploring uber-chic weaves like the trending linens? You might end up loving this article!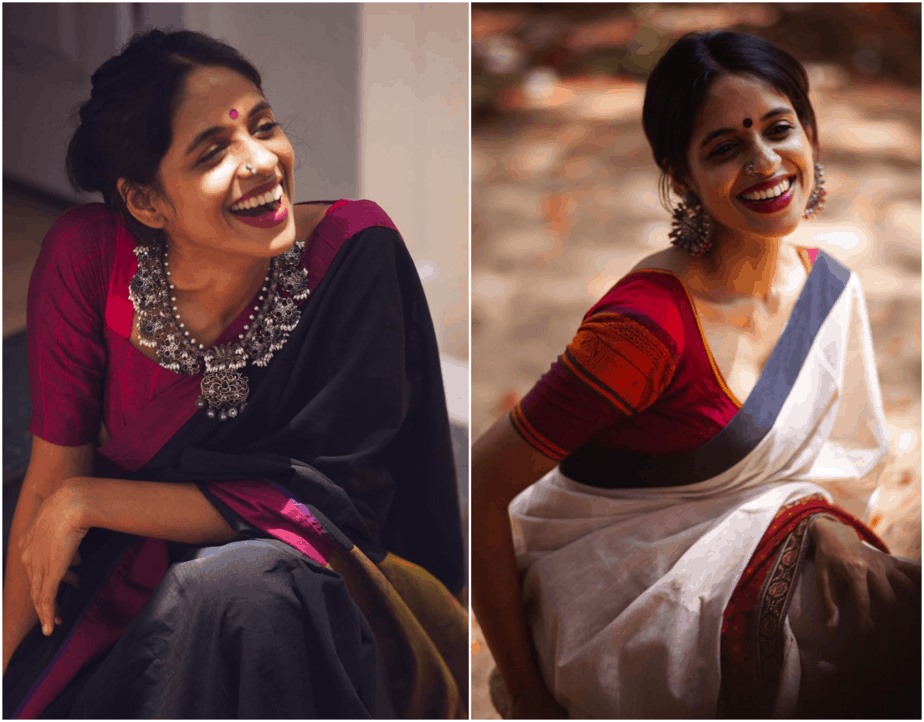 Summer is at its full swing. And this season means wearing sarees that are light and breathable, that you can carry with ease. All these hint us to get shop for some nice looking handloom sarees this season. We bring you some amazing handloom saree brands that you will love!
Shop from these 6 amazing hand-loom saree brands that will provide you with the best of the weaves –
1. Suta
Suta itself means – bringing threads together and crafting the perfect attire. This brand will be your 'go-to' if you like stylish mismatch blouses with classic sarees. Suta's weaves are quirky with variety like ruffles, pleats, tassels, and embroidery.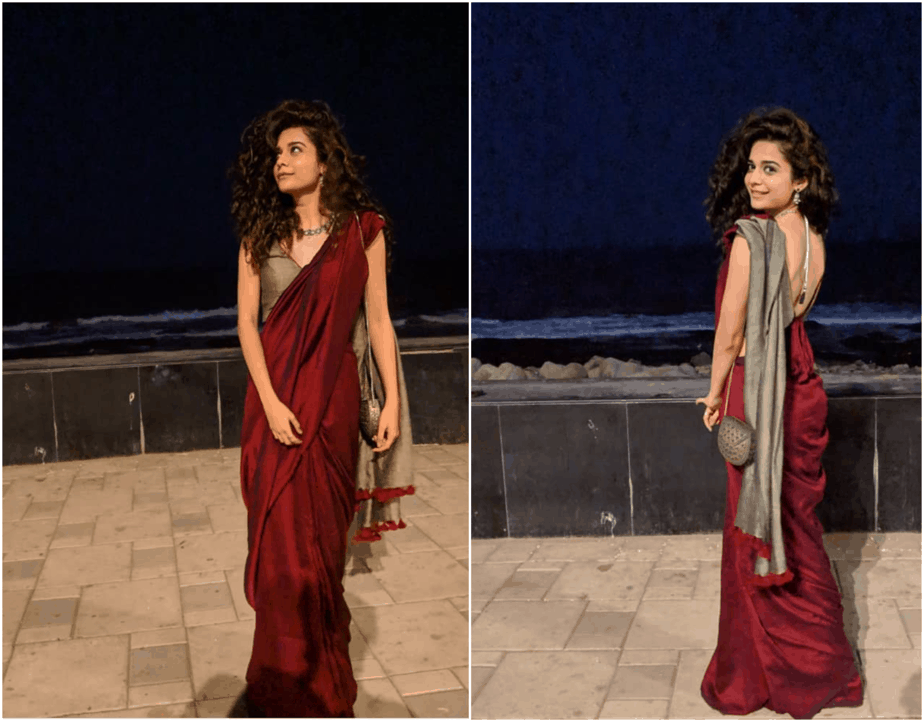 Mithila Palkar was recently spotted in a hand-loom saree by Suta. And she looked magnificent!
Buy it HERE.
2. Unnati Silks
Unnati Silks has been weaving beautiful handloom sarees since 1980. Their handloom sarees have a variety of collection that with a right fit for every occasion. These weaves have a perfect blend of rustic tradition and modern styles.
Marathi actress Sonalee Kulkarni wore a vibrant floral print saree by Unnati Silks.
Buy it HERE.
3. Hathkargha
The handloom saree collection of Hathkargha is simply stunning. Their weaves are earthy and rustic with a beautiful charm. They have a massive collection of handloom sarees. It consists of patchwork, color combination, eye-catching prints, embroidery, etc.
Buy HERE.
4. The Chalk Boutique
The Chalk Boutique is all about keeping the handloom craft alive. Most of their sarees are summer-friendly. Do you love Khadi, Linen, Kalamkari, Cotton or other hand-loom sarees? You definitely need to keep an eye on this brand.
Buy HERE.
5. Margazhi Designs
Margazhi Designs is one of our favorites! Head to their page and you'll fall in love instantly with their handloom sarees! This brand consists of Ikat, Kalamkari, and prints from the Indian culture. Their vast collection of silks and cotton is the essence of South Indian and definitely make you stand out.
Buy HERE.
6. Rust Orange
Rust Orange is a brand if you like handloom sarees with a twist! Frills, motifs, appliques, tassels is what this brand offers. And keeping the base handloom, you get to explore such trendy patterns with Rust Orange. Weaves with a quirky twist; who wouldn't want that?
Buy HERE.
Here are some other handloom saree brands that you would love to explore –
Hope you can fill the missing void in your wardrobe with some of these best handloom saree brands.