Saree is not just an outfit that you wear when you want to look extravagant. Some sarees can make you as simple and down to earth as possible. Many women do not like over the top looks. For such women, there are some simple saree options which are classy too. They are easy to wear, comfortable to walk around in and look absolutely elegant.
So, here are eight saree looks that you must try this summer –
Kalamkari Saree
This one doesn't seem to go out of fashion any time soon. The kalamkari saree is fun, cheerful and has a history behind it. A cotton kalamkari saree with a matching kalamkari blouse is as simple as it can get, yet truly elegant. It can be worn daily to work or even simple events. As the saree is ethnic, you can go for ethnic jewels along with it.
Tissue Saree
Summer and light tissue sarees go hand in hand. It is a bliss to wear these light weight sarees. Pick a pastel or light colored saree and you will look absolutely stunning in your simple avatar. Keep the accessories very minimal and less blingy. This look is suitable for offices as well as parties.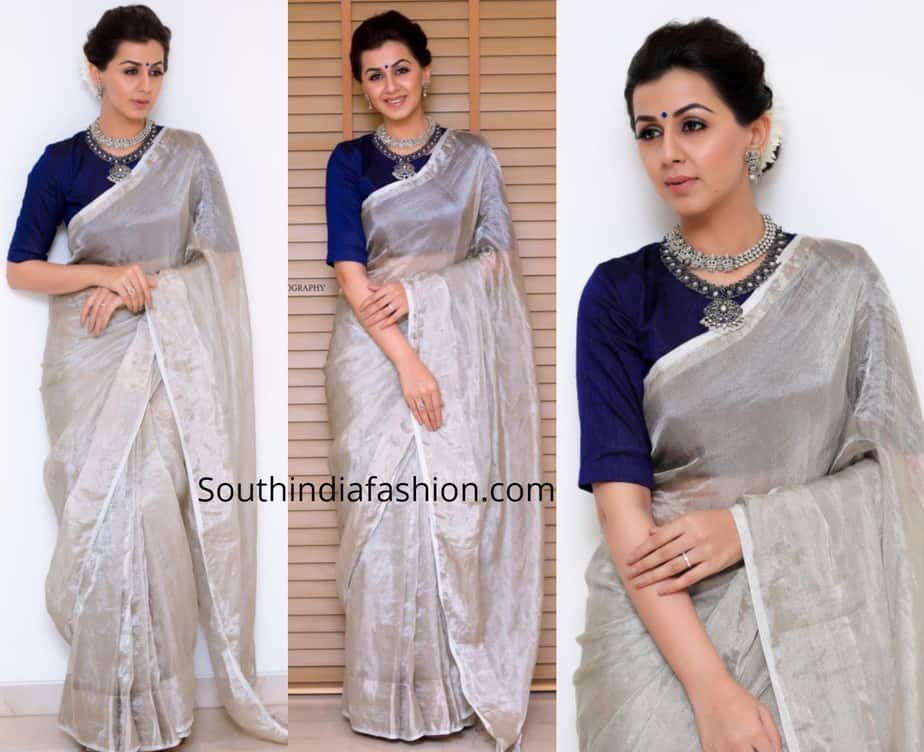 Cotton Saree
Nothing is as good as wearing a cotton saree on a summer day. They are light weight but look extremely chic. Especially if you pick a one with large gold border, it will look no less than a silk saree. As the saree is simple, compensate with heavy jewellery if you are going to a function. Otherwise, minimal accessories will do.
Handloom Saree
Handloom cotton sarees are a boon in the hot weather. They will be so soft to wear and carry around. If you think the handloom may look a bit old fashioned, you can pep up the look with a trendy blouse. A belt probably will up the style game of this simple look. Large silver earrings and you are good to go.
Dual Color Saree
These were a rage in the 90's but somehow not many people wear them now. But, you got to try a simple dual colored saree for an evening function. An embellished blouse, some junk jewelry and your look for the evening is complete.
White Saree
You can't praise this piece of art enough. A white saree can be worn in so many different ways that you will run out of occasions to wear it. A simple white cotton saree can be mix and matched with any color, any accessory that you want. A darker color blouse, some gold jewelry and voila! You can also wear the saree in different ways to look trendy.
Black and White Saree
This one is a classic for sure. You can wear a beautiful black and white saree with silver accessories. This look is perfect for office or to any event.
Simple White Motif Saree
White saree in summer is simply blissful. While plain white saree is fun, a white saree with some motifs on it can be worn with a matching blouse and minimal jewelry. This is a look that everyone who likes simple stuff will love.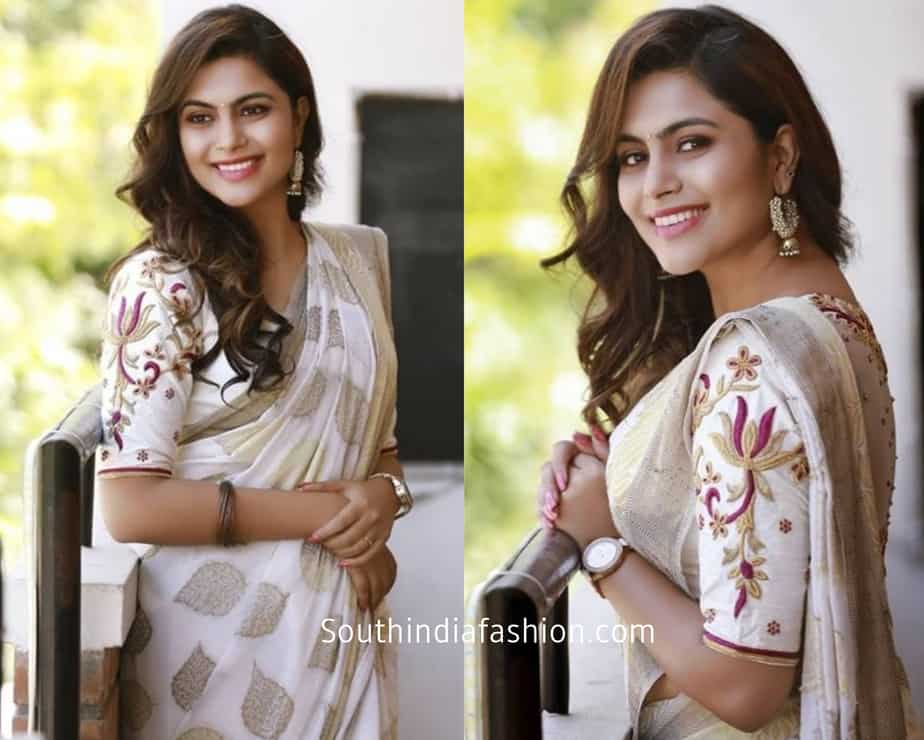 These are some saree looks that you must try this summer.