Office hours have always been hectic. But, what creates more hassle is travelling in hot summers. Not only does it drain our energy but it has a great power to tan our body. Tanning has been one of the most appalling and awful problems that everyone faces in summer. Half of our life is spent in searching the ways to remove tan. But, your search comes to an end now.
What is Sun Tan?
Suntan is basically a situation when the colour of the skin changes to a darker shade. It happens because of continuous exposure to the sun. People who are irresponsible towards their skin usually suffer from sun tan. To avoid tan, it is very important to use a sunscreen on a daily basis and grab these home remedies as well. Exposure to sun and need of Vitamin D is extremely important to the body. But, more than required exposure can prove to be harmful.
Tanning can sometimes burn your skin leading to itchiness and rashes. One should adopt every preventive measure to remove tan and maintain their skin.
Home Remedies to remove tan
Some amazing and worth trying natural remedies are perfect to remove tan from your body. So, to get rid of sun tan in just 1 week here are some remedies that you should follow.
Gram flour face pack is perfect to remove tan
What better than gram flour itself to remove tan? The gram flour face pack for tan removal works wonders for the skin. It brightens up your skin and removes sun tan in just 1 week. The homemade pack can be used on alternate days to see the difference in your suntan.
Here is the quick recipe of this suntan removal pack.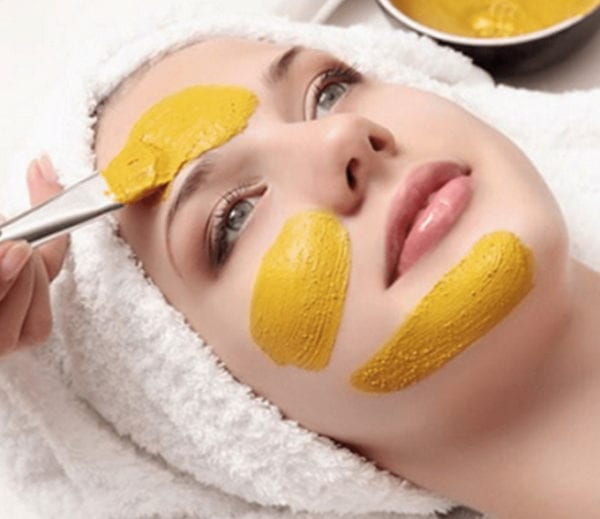 In a bowl, take one teaspoon of gram flour (besan) and add one lemon juice in it. Now add a pinch of wild turmeric to the mixture and make a paste out of it by adding milk. The consistency should be medium so that later it can be exfoliated. Now apply the paste and leave it on for 15-20 minutes. Now sprinkle some water and start rubbing the pack so that all the dead skin is exfoliated.
Fuller's Earth is a magical ingredient
Fuller's earth or Multani Mitti is an amazing ingredient to brighten the skin. It is used since the ancient days and even now beauty Gurus prefer to use this one. For using it for your tan removal, add Multani Mitti in a bowl and add potato juice to it. Mix them with some rose water and make a paste out of it.
This pack can be used for all the body parts and it works like magic in summers to remove tan. Potato is a lightening agent and potato juice reduces discoloration and tanning.
Tomato pulp is yummy for skin
Ever thought that tomato pulp can be yummy for our skin? Well, it is. Tomato is an amazing ingredient when it comes to sun tan removal and brightening. To use tomato for tan removal, all you need is a tomato and yoghurt.
Extract the pulp of tomato in a bowl and add yoghurt to it. Mix both of them really well and apply it on your hands and legs.
Yoghurt has lactic acid which enhances the brightening and lightening of the skin. Tomato pulp is ideal for oily and acne-prone skin so this mask can be used on the face as well.
Soaked almonds do miracles
Almonds are amazing and very useful to remove tan. Take some almonds which are soaked overnight and peel them. Now crush the almonds and mix them with some milk to get a smooth paste. Apply the paste on skin and leave it on for 20 minutes. It will remove tan instantly in 2-3 days.
Eat and Apply – Cucumber
Cucumber is such an astonishing ingredient when it comes to tanning and healthy skin. It is, therefore, said that eat cucumber, apply cucumber, be a cucumber. To remove tan using cucumber extract mix cucumber juice, lemon juice and some rose water (optional).
In a bowl, take some rice flour an add cucumber and lemon juice to it. Mix it really well to form a medium consistency. Now apply the paste and when dries, scrub it gently. Rice flour is an ideal defoliator and it lightens the skin colour.
Tips and Tricks to deal with suntan
Here are some tips and tricks which will help you to prevent suntan.
• Do not indulge in chemical sun tan removal treatments. To remove tan use some homemade masks listed above.
• The importance of sunscreen cannot be stressed enough. So, one should always apply sunscreen with SPF of more than 30. Reapplication of sunscreen is also very important.
• How to remove tan has always been a question. But, prevent suntan by wearing full clothes that do not expose much.
So, these were all the tips to prevent suntan. One should grab all the natural remedies to remove tan so that their skin does not get any allergies from treatments. Be a happy person while moving out in the sun because now you have enough remedies to remove tan.
Also check out cool and refreshing facepacks for summer HERE!