A mangalsutra holds great significance in Indian culture. This sacred chain that adorns a married woman's neck, symbolizes her marriage and is believed to keep away all evils and negative energies. Traditionally, they consist of a black beads chain and a Lakshmi pendant or thali. But nowadays, one can spot all types and styles of mangalsutras. And who better to take inspiration from than Indian actresses? So here's a list of some of the best and trend-setting celebrity mangalsutra designs. From Bollywood actress mangalsutra prices to latest gold mangalsutra designs, check them all out below.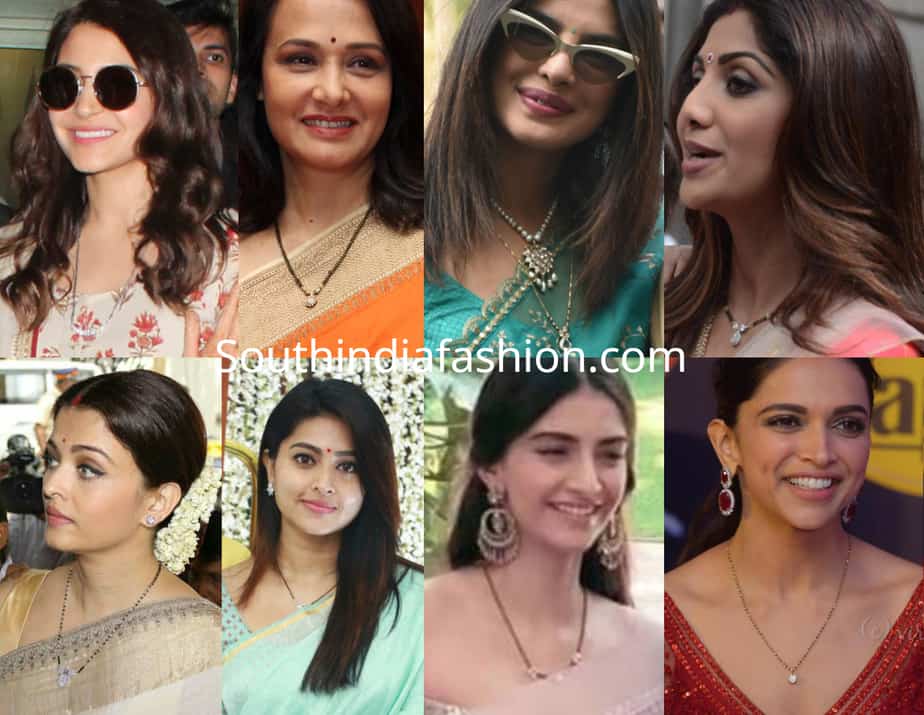 1. Aishwarya Rai Bachchan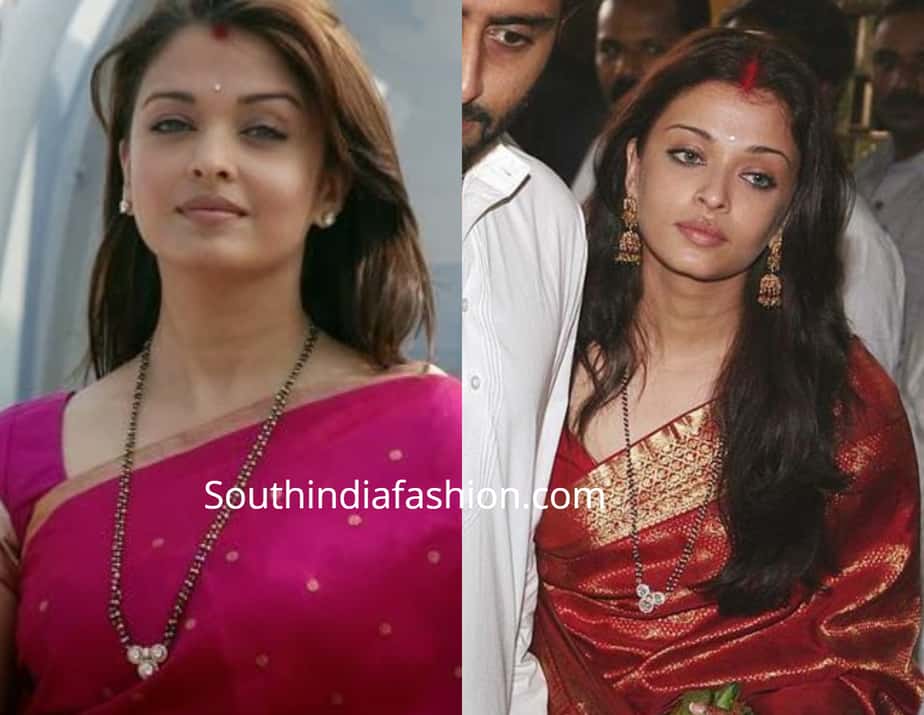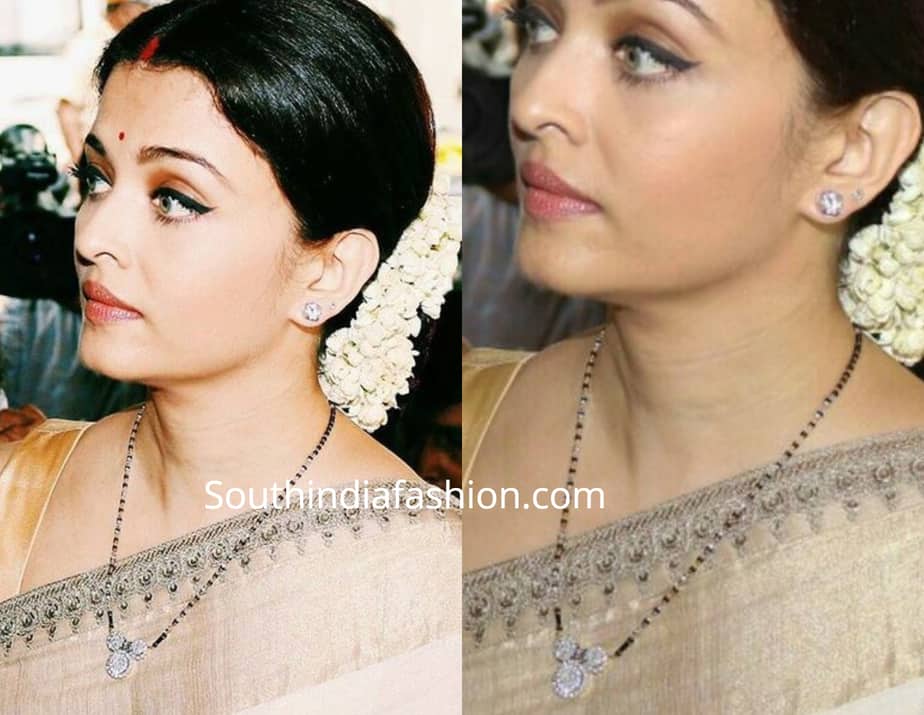 Aishwarya's wedding to Abhishek Bachchan in 2007 was one of the most talked about events in Bollywood. Although their wedding took place as a hushed and private ceremony, it was nothing short of extravagant. Her wedding saree was worth Rs. 75 lakhs and her mangalsutra was around Rs. 45 lakhs. The design itself is quite unique – double row black bead chain with diamond pendant studded with three huge solitaire diamonds. Later on, she changed the chain from a double layered long necklace to a shorter one, keeping the same pendant.
2. Deepika Padukone's Mangalsutra Design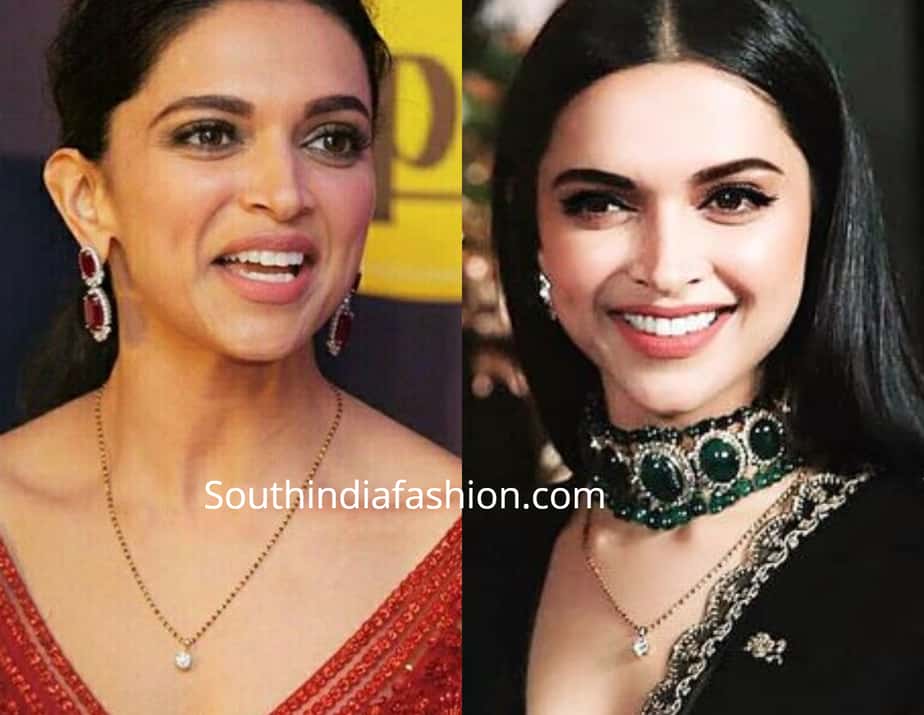 Deepika Padukone got hitched to her long-time boyfriend, Ranveer Singh in late 2018 and it was a big fat Indian wedding fit for royalty. Deepika's mangalsutra was kept quite simple yet stunning. It's a traditional chain with black beads and a small diamond solitaire pendant. This minimal yet classy mangalsutra costed around Rs. 20 lakhs.
3. Priyanka Chopra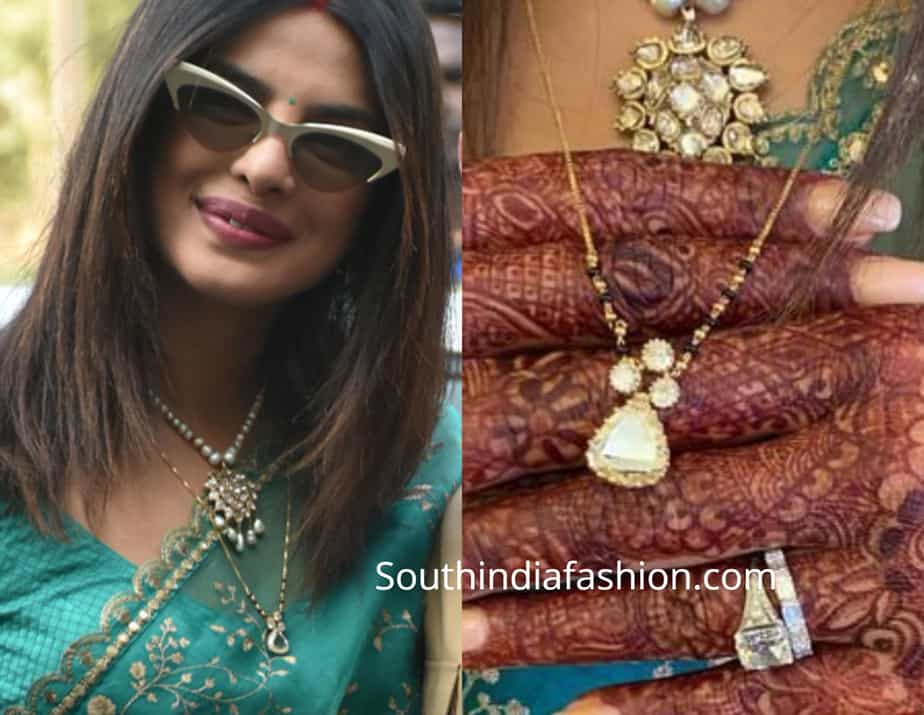 One of the most awaited and hyped events of 2018 was undoubtedly the Priyanka Chopra & Nick Jonas wedding. Their wedding was a fairytale come to life and the mangalsutra was made to match. Priyanka chose a unique gold chain that only consists of 4 black beads on either side near a tear drop-shaped rose cut diamond pendant. Priyanka's mangalsutra was designed by Sabyasachi heritage jewelry.
4. Sonam Kapoor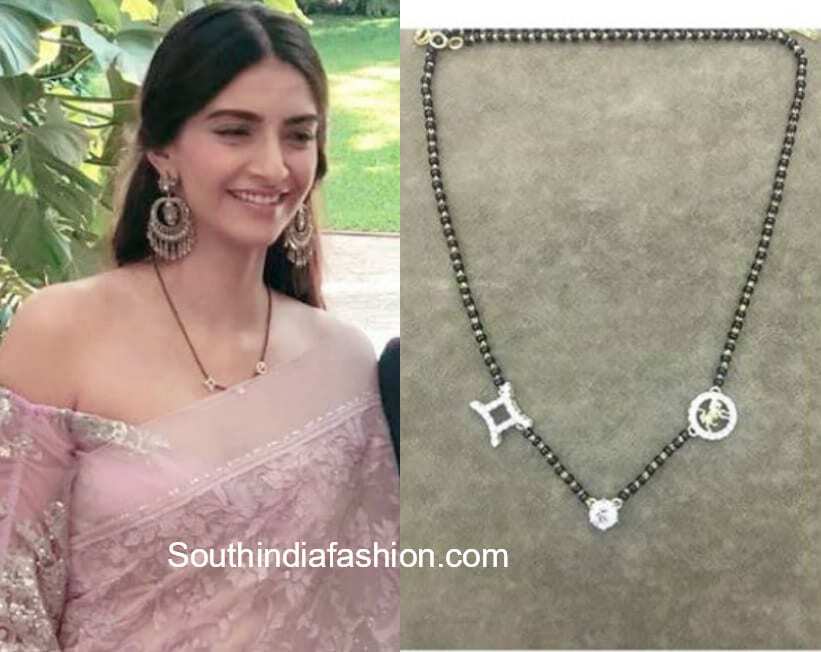 Considering Sonam Kapoor's bold and quirky fashion history, we all knew her mangalsutra wouldn't be any normal, regular one. And she didn't disappoint. It was designed by jewelry designer, Usheeta Rawtani but the concept and design was chose by Sonam herself. The mangalsutra had traditional black beads with three charms, two of which represents the zodiac signs of the bride and groom, with a diamond solitaire in the middle. This personalized chain is one of the best celebrity mangalsutra designs to date.
5. Anushka Sharma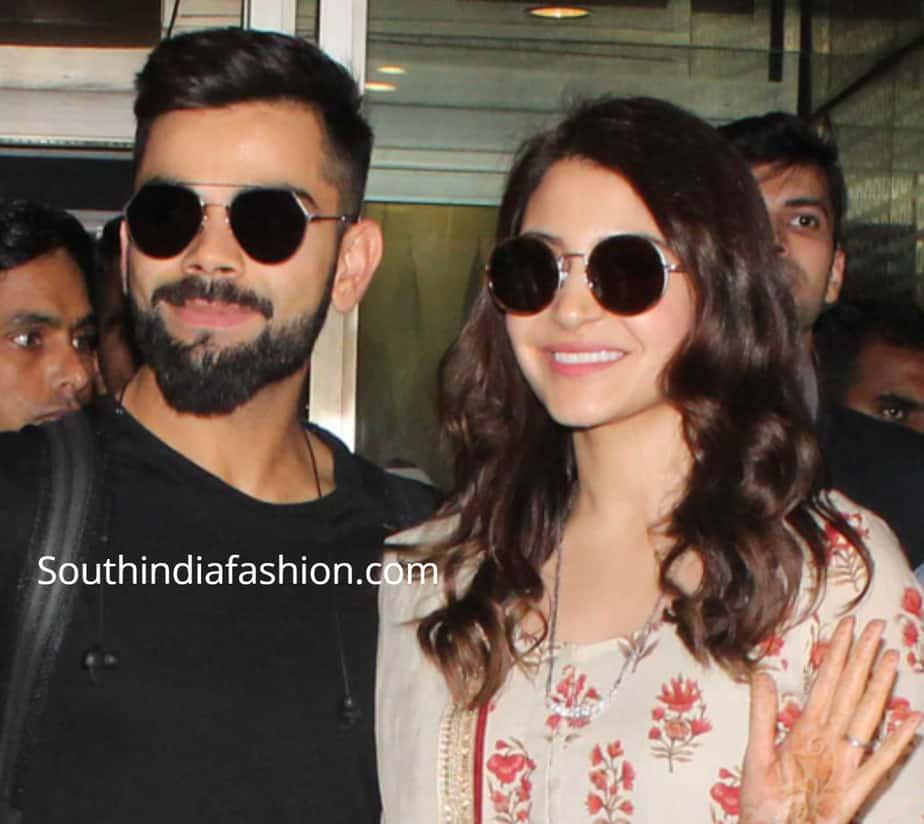 Anushka Sharma and Virat Kohli's 2017 Tuscan wedding was something straight out of a movie. Her mangalsutra has all the bling and sparkle a woman could ever want. Completely encrusted with diamonds, and a dangling flower, the long mangalsutra is said to cost around Rs. 52 lakhs.
6. Sneha Prasanna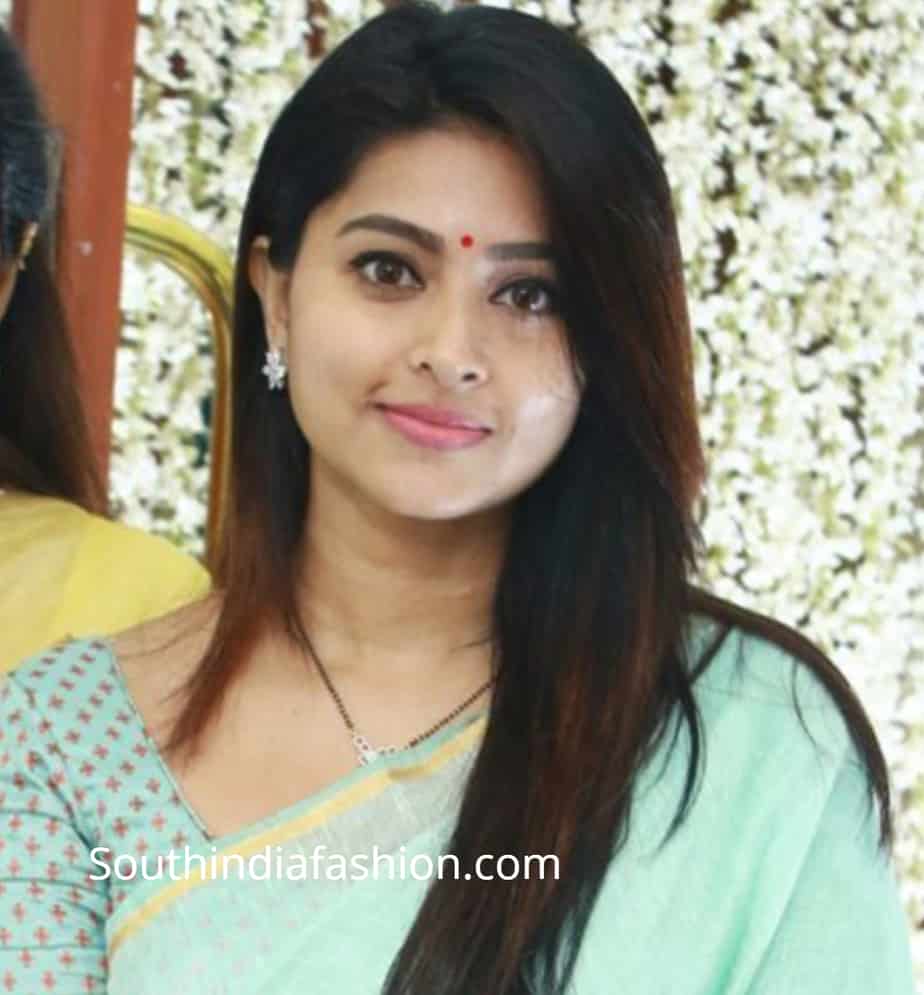 Popular south Indian actress, Sneha, got married to Prasanna in 2012 in an exquisite wedding ceremony. One of the more simple celebrity mangalsutra designs, it has a minimal black beads chain with diamond tanmaniya.
7. Shilpa Shetty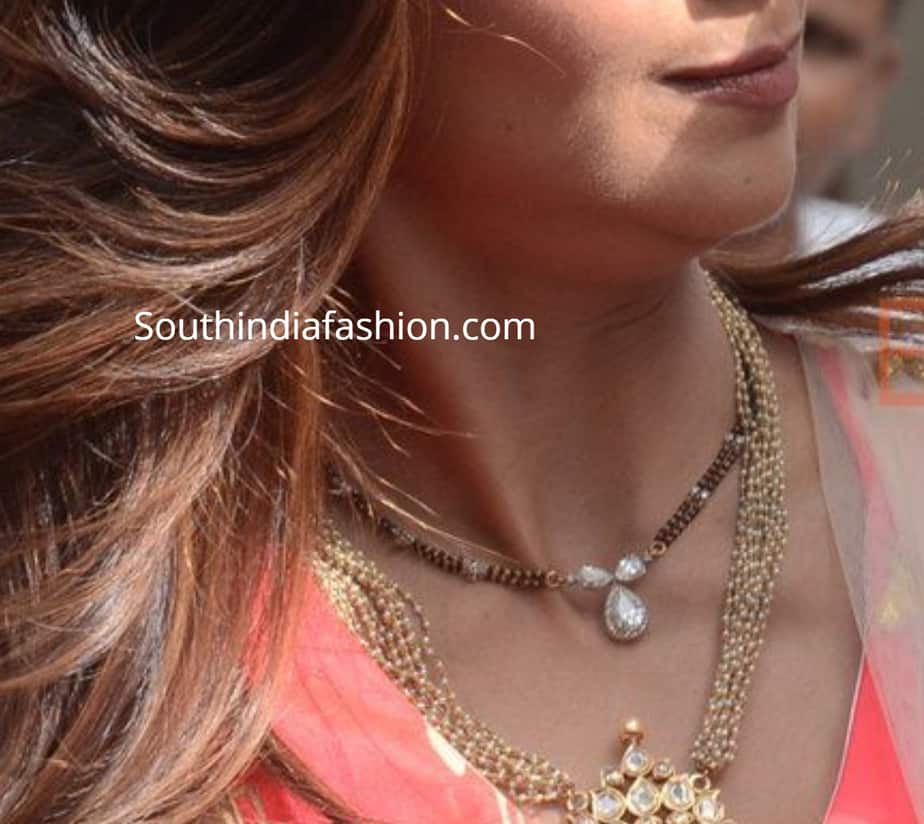 Back in 2009, Shilpa Shetty married Raj Kundra and her short mangalsutra design comprised two strings of black beads with diamonds and a tear drop diamond pendant. The chain is very short and almost looks like a choker. Shilpa sure knows how to stay fashionable while sporting a piece of traditional value.
8. Amala Akkineni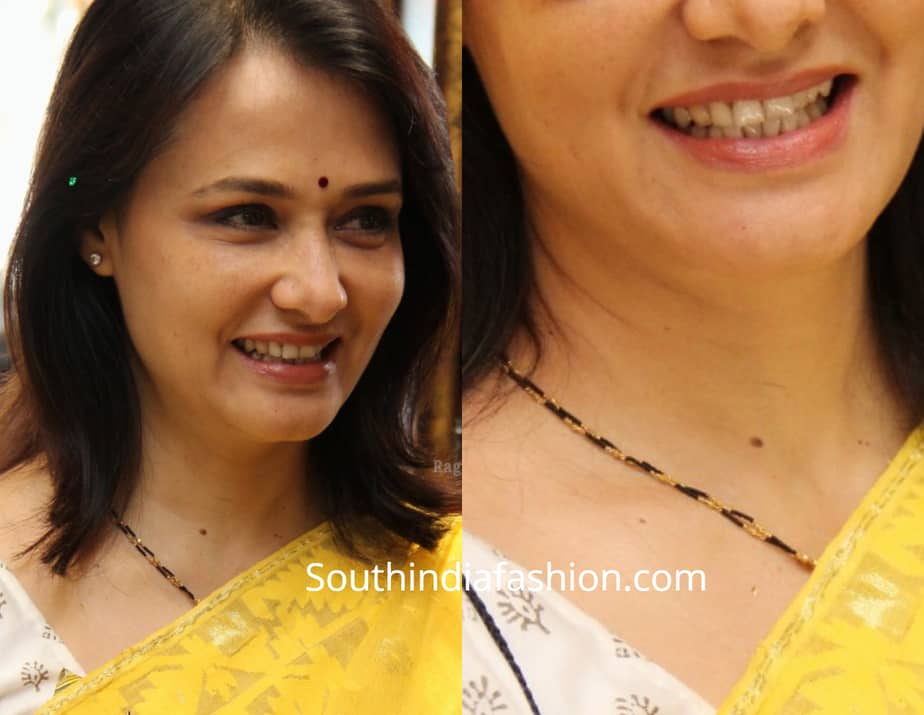 The love story of Amala Akkineni and Nagarjuna is one for the books. Having gotten married in 1992, Amala keeps switching between three different mangalsutra designs for different occasions. One of them is a gold double string chain with black beads in between. Sometimes, she opts for an all black one with a small, circular diamond pendant. And her other one is a unique design with black beads, corals, pearls and rubies. She often chooses to skip excessive jewelry and gracefully sports just her mangalsutra with her sarees.