It's no secret as to how much Indian women love Sarees. C'mon, they're everywhere. India has a great heritage when it comes to six yards of elegance. Sarees are graceful, classy and versatile. You can rock it for a party or tone it down when it comes to office wear. You may, however, be having a saree you once loved and don't wear anymore or one that is out of fashion or has a tiny tear leaving it unwearable. Worry not, we've got you covered. Let's learn how to recycle old silk sarees to make new outfits from them..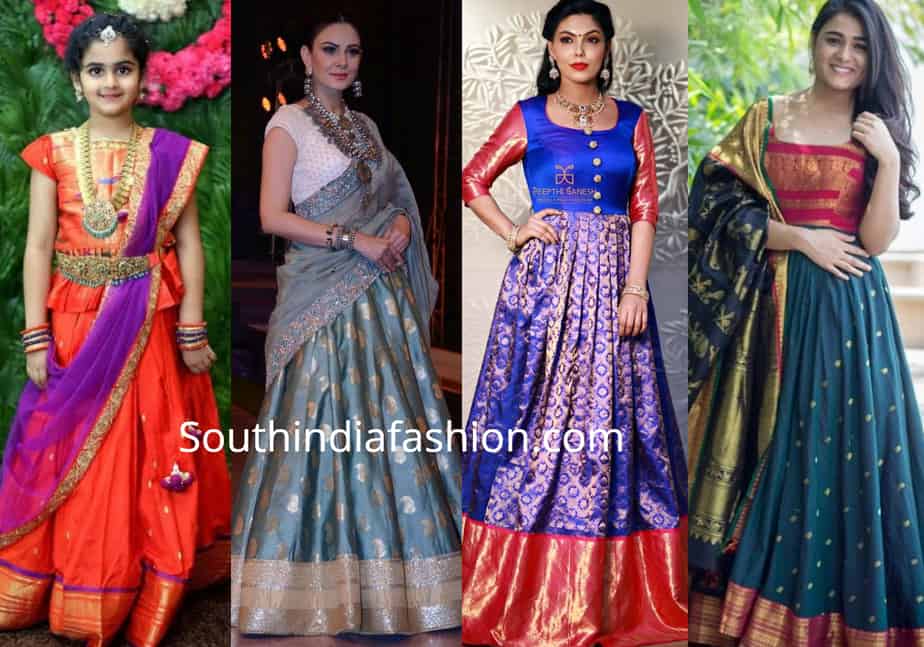 Here are 7 clever and creative ways to recycle and refashion your old sarees:
1. Convert old saree into long gown or anarkali suit
We can never have enough dresses right? Pick up an old saree- silk, cotton or georgette and give it a refreshing makeover. You can rock it anywhere based on the material and style. Silk dresses or summery maxis- What's your pick?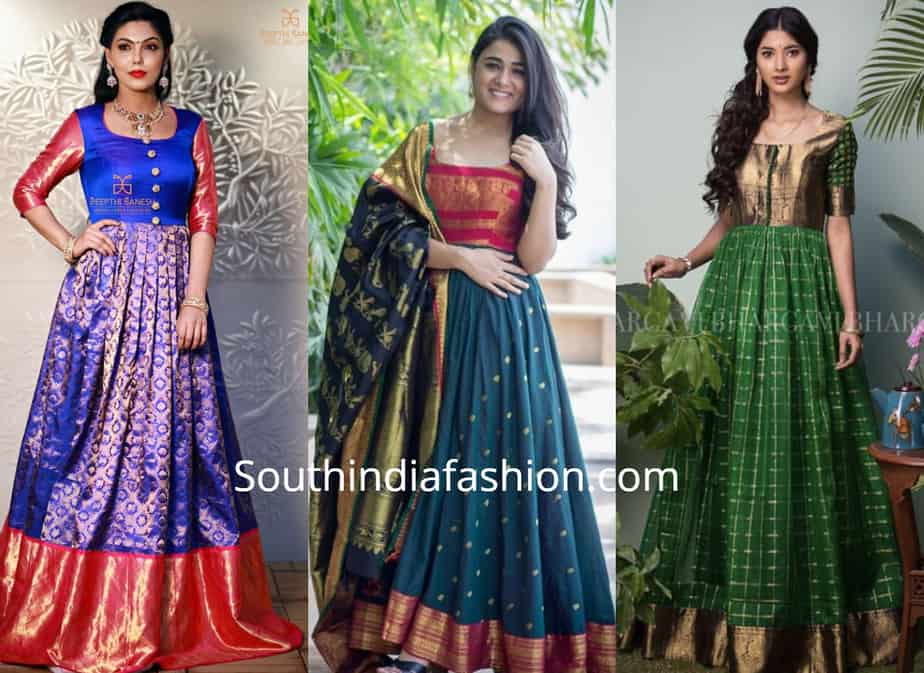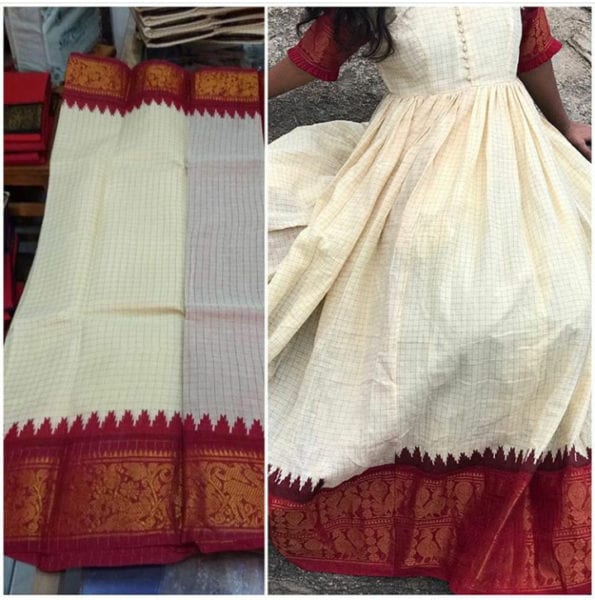 2. Recycle Old Saree Into Lehenga or Half-Saree
You can make an exquisite lehenga or half-saree with a saree. Once you cut for the lehenga, you can use the borders for the dupatta and blouse. You can add sequins, statement pieces or motifs to make it stand out. Using contrast colours for the design will make you score high on the fashion quotient.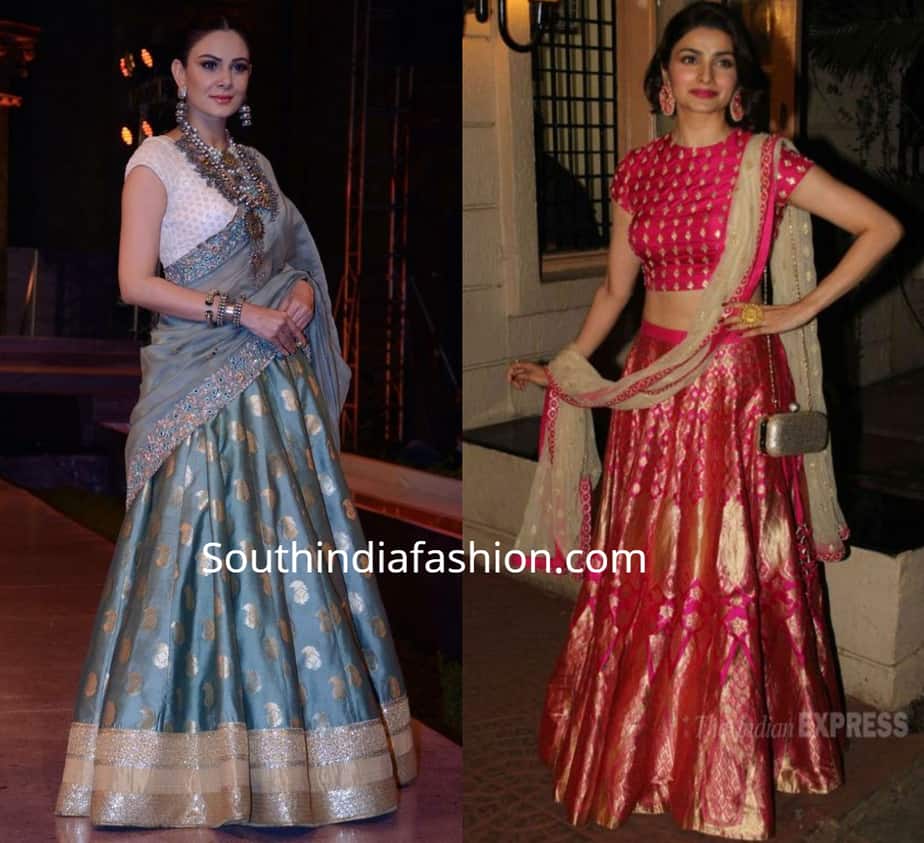 3. Reuse Old Saree By Making Kurta Out Of It
If the saree you chose is damaged or torn, you can get a kurta stitched with the remaining fabric. A silk or brocade kurta paired with palazzos, skirt or dhoti pants is surely a head-turner. It makes for a great ethnic addition to your closet. And, oh, value for money.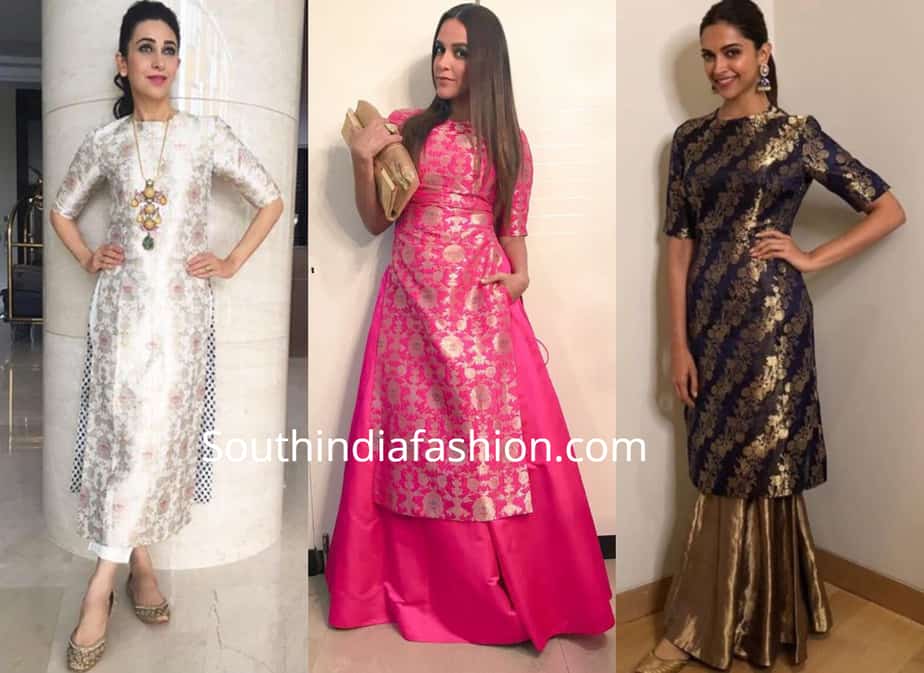 4. Skirts are cool, you see
Comfortable and airy, nothing screams cool more than skirts. Get a skirt stitched from a Banarasi saree and team it with a white shirt, you have the perfect contemporary look. You can even convert a chiffon saree into a flowy skirt for a splendid look.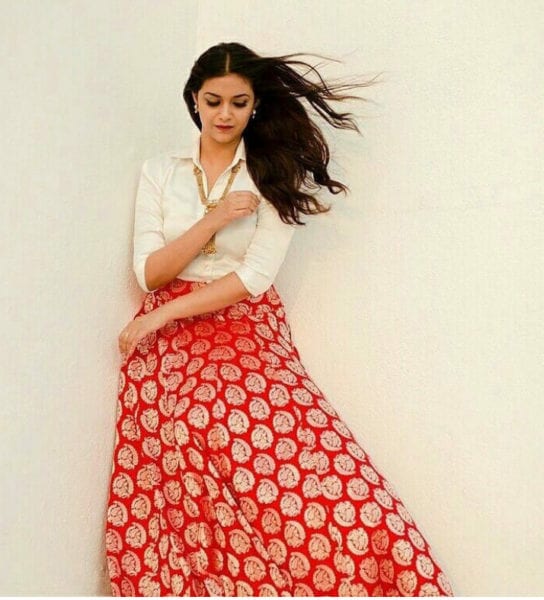 5. Desirable Statement Home Decor
This has to be my personal favorite. Add grandeur to your home by using sarees for curtains, table runners, cushion covers and doormats. You can frame a part of the saree and it makes for appealing wall decor. Sarees add a personalized touch as well.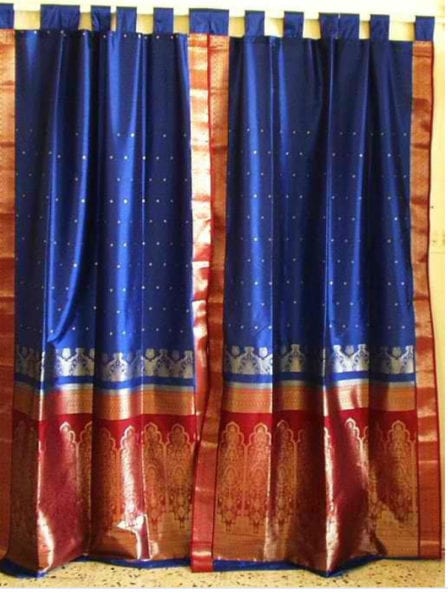 6. Convert Old Saree Into Dupatta
Have an old saree with some great print or colour? Or maybe a pattu or zari saree? Make a dupatta from it. Silk and zari dupattas are trending and if an old saree can give you that expensive look, why not? Add tassels or pom-poms if you want to add some funkiness to the outfit.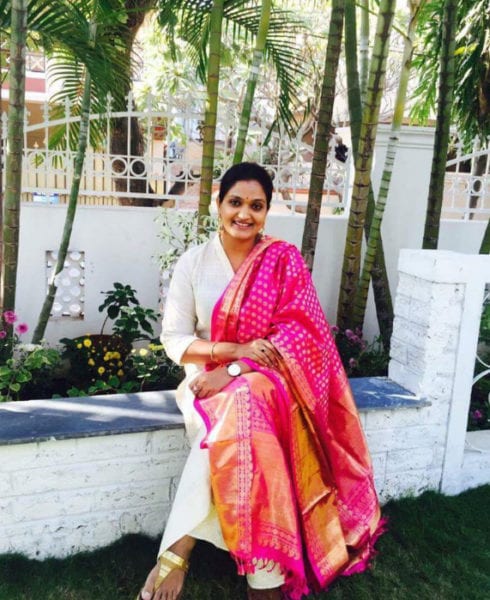 7. Innovative Kid's Ethnic Wear
Aren't kids a chip off the old block? Your loved saree can be a new outfit for your kids. For girls, you can get cute frocks, traditional skirts or gowns made from it. For boys, you can get an ethnic kurta and team it with jeans.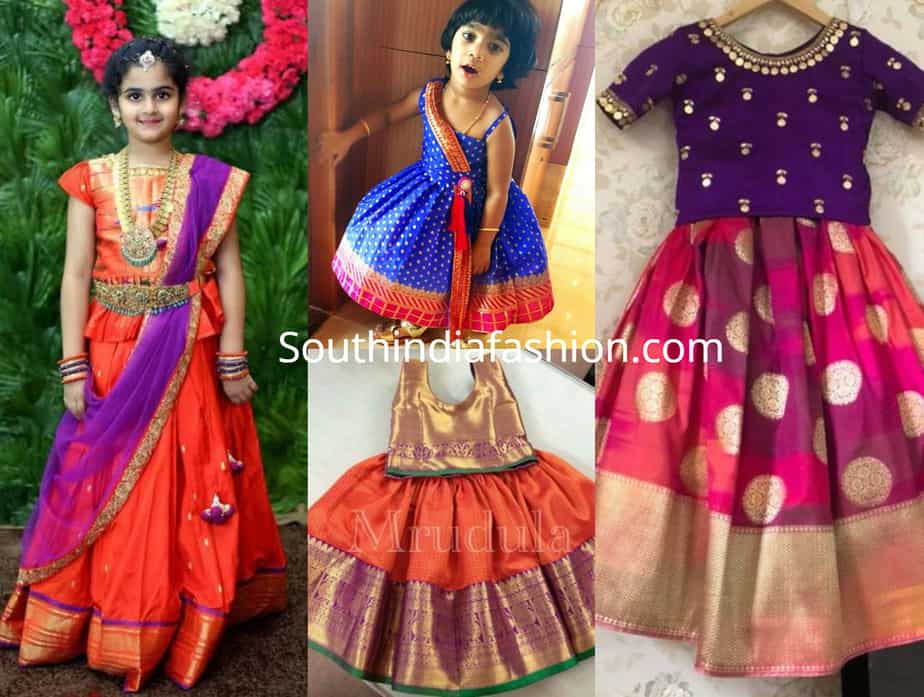 Now that you know the potential these sarees have, what are you waiting for? Raid your closet or your mom's and unleash your creativity. Recycling is the best way to make the most of the old stuff. Turn your creative switch on and start customizing what you love into something you'll love more.