In our extremely stressful and busy life running on schedules, being healthy and staying fit is really a blessing. We all try to keep up with our health and love to follow different celebs for their healthy routines. To give a glimpse of Bollywood actresses fitness secret, here we have listed some of the popular actresses Fitness Tips which help them in staying the way they are. Happy reading!
Indeed, they are ideal for us as these Bollywood celebrities manage to take out time for gym and workouts even though they have busy schedules. They love to maintain a healthy diet-plan from morning till night for their perfectly fit bodies. And, focus is never weight loss but the overall fitness and health.
Style Icon Kareena – The Mother With All The Limelight
Kareena – the true style icon of Bollywood with lots of oomph! She literally puts us on shame with her quick fitness plan to cut off pregnancy fat. Also, this beautiful actress was in the limelight for her size zero figure for which she worked really hard. Surya Namaskar Yoga is the fitness secret of this bollywood actress. Despite her love for Yoga, Kareena also does Pilates & cardio exercises in her daily fitness regime. And of course, she also includes good night sleep along with healthy diet for staying fit and shiny.
Shilpa Shetty – The Curvaceous Queen
Shilpa has really shown us how to age gracefully and she has improved her personality over the time. Being one of the pioneering actresses to bring a fitness DVD for her fans and fitness enthusiasts, she is the one who stands for fit and curvaceous figure. Shilpa has gracefully given us Ashathang Yoga goals for fitness. And, she takes fitness around the clock with her practical habits of using stairs instead of lift as much as she can. This figure-conscious lady is very particular about her soup and salad diet. And, Shilpa regularly takes Aloe Vera juice and green tea for her flawless skin.
Malaika Arora – The Hourglass Figure Lady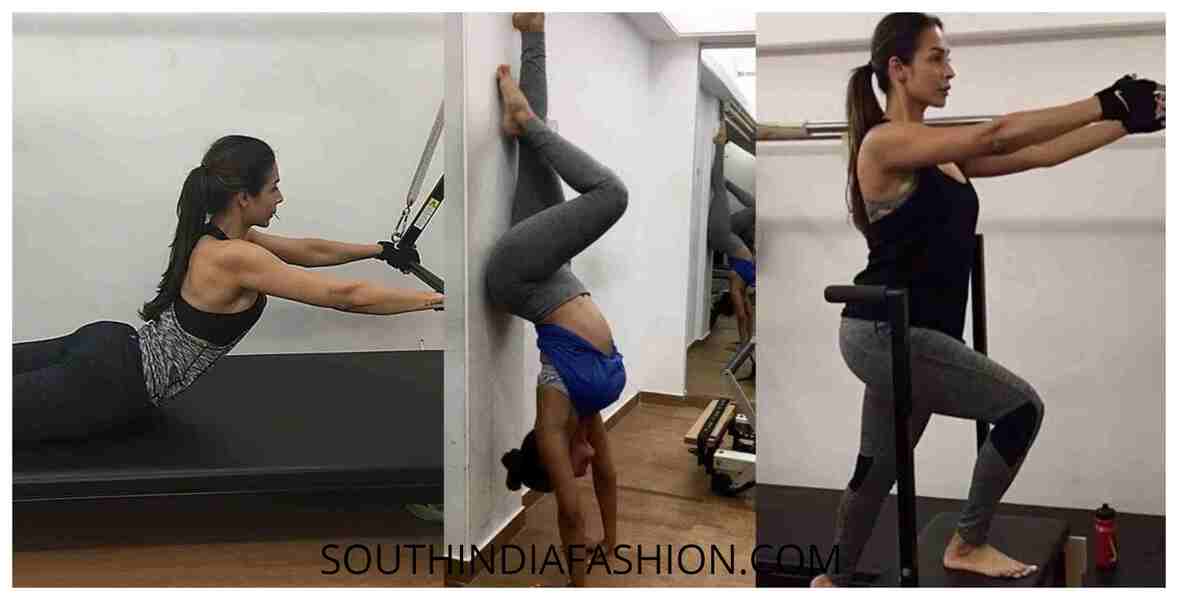 Malaika carries an hourglass figure and she is a fitness enthusiast since long. Fitness was her first love from her days of modelling and she believes in eating healthy from the start of the day. Her usual days start with warm water with lemon and honey and she includes coconut water, green tea & healthy juices in her diet throughout the day. Other than these practices to keep her well hydrated, Malaika is for taking nutrient rich foods and eating in moderation. She keeps her body lean with a rotating plan of cardio exercises, aerobics, hip-hop & Yoga to focus on different parts of her body.
Other than these well-known fitness divas, there are young actresses who are also focused to take healthy diets and follow strict fitness regime for keeping their charming personalities in shape. The expert advice that collectively describes Bollywood actress's fitness secrets include-
Taking moderate amount of meals in every 2 to 3 hours. In this way, the metabolism of body improves.
Eating timely can escape hunger pangs responsible for over eating.
Stop eating when stomach is half full. And, also eat slowly and stay focused on chewing food properly. And, after workout take fruit diet or whey protein.
Keep body hydrated throughout the day as it is going to flush toxins out of your system while keeping you energetic.
Take a good night sleep for 7-8 hours every day to feel happy and relaxed.
Ensure to include at least half an hour of physical exercise every day. And, you must eat proper meal with less fat in an hour of exercise.
Final Note on Bollywood Actresses' Fitness Secret
They look gorgeous every time, carry a stunning personality and have head to toes beauty. Bollywood actresses are always shinning and high spirit fitness personalities that we love to follow. There is really no secret behind their ageless beauty rather than simple everyday practical tricks and determination to sweat their body. Hope you list down some of the tips in your resolution list this new year! Feel free to post your favorite fitness mantra in comments section!