If there is one actress who has her fashion game sorted, then it has to be Samantha Akkineni. This girl doesn't stop to enchant us with her fashion sense or her hairstyles. Though we love her complete look, today we will be talking about Samantha hairstyle. When it comes to hair, Samantha doesn't back out from experimenting and trying out new stuff. Each time she is out for an event, we find her in an entirely new avatar, thanks to her fabulous hairstyles. Here we have some of her most talked about hairstyles.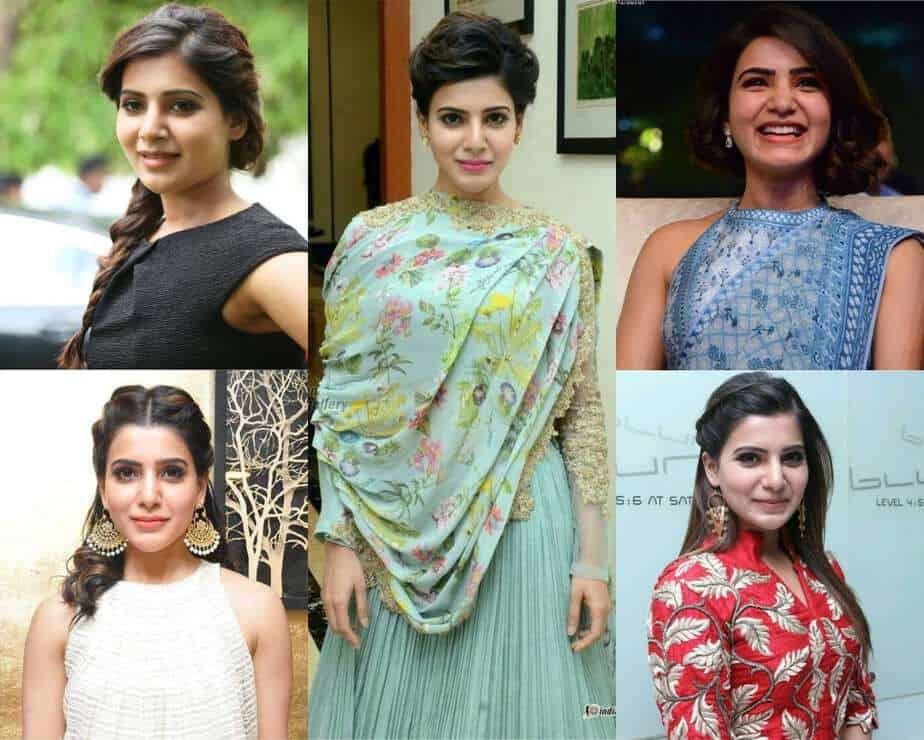 So, here are 8 fabulous hairstyles of Samantha Akkineni:
1. The Fishtail Braid
Samantha looks beautiful in this side parted fishtail braid. This especially goes well with her traditional outfits like salwar suits. If you want to wear this Samantha hairstyle, just part your hair on one side and go on knitting a fishtail until the end of the hair. Wrap a band around the remaining hair and you are good to go.


2. Samantha hairstyle -The Curly Bob
Bobs are back in fashion and our Sam knows how to wear it like a boss. If you have wavy hair and are not afraid of chopping off some of it, then get a wavy bob. You need lots of attitude to carry of this look. Samantha wore this hairstyle with a saree and we couldn't help but stare on.
3. The Side Parted Messy Bun
A messy bun is one thing and a side parted messy bun is another thing. Messy buns are plain, but if you side part your hair and then do a messy bun, it will look absolutely crazy. It goes well with any sorts of indo-western outfits. Here we see Samantha Akkineni in a contemporary gown, donning the side parted messy bun.
4. Braided Crown with Free Hair
Ever wanted to let your hair free, but thought it would be too simple? Then here is a trick that we picked up watching Samantha hairstyle. Just part you hair and on the broader side take some strands and make a small braid that will go across the head and will reach the back of your hair. This will add an interesting note to the plain hair.
5. Center Parted Twisted Hair Bun
Here is another form of hair bun that Samantha Akkineni loves wearing along with her sarees. Part your hair at the center and twist the strands on both the sides. Bring these twists to the back of the head and round them up into a neat bun. This is an ideal hairstyle for any ethnic outfits.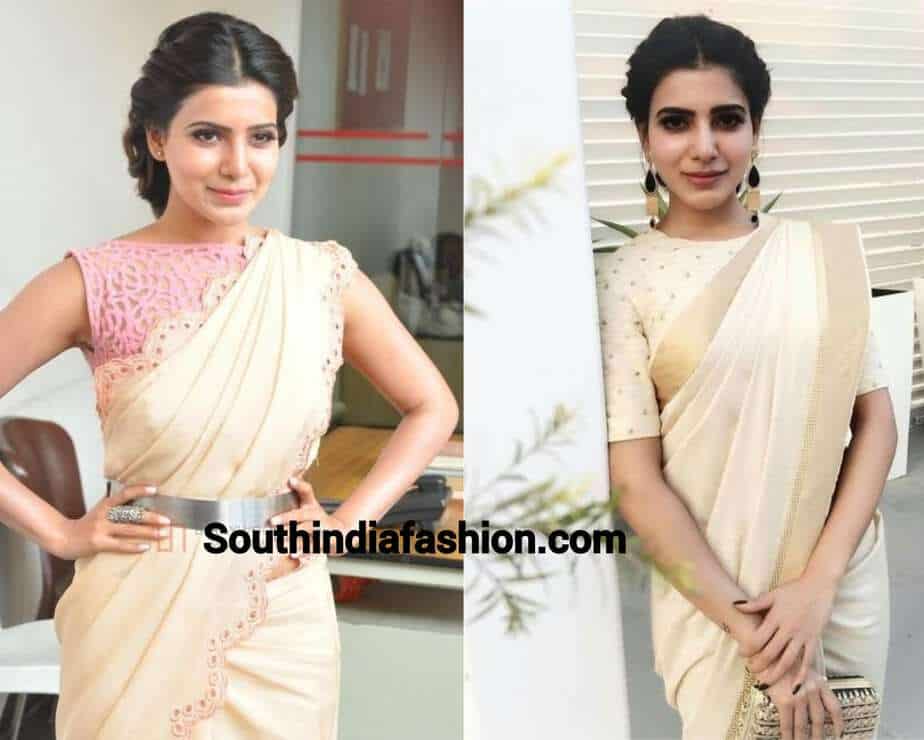 6. Center Parted Braided Hair
Here is another Samantha hairstyle that is unique. You part your hair at the center and then make loose braids on both the sides adding hair while you go on weaving it. Keep the braid loose so that there is a visible puff as the braid moves downwards. You can wear this hairstyle with gowns, skirts and kurtis.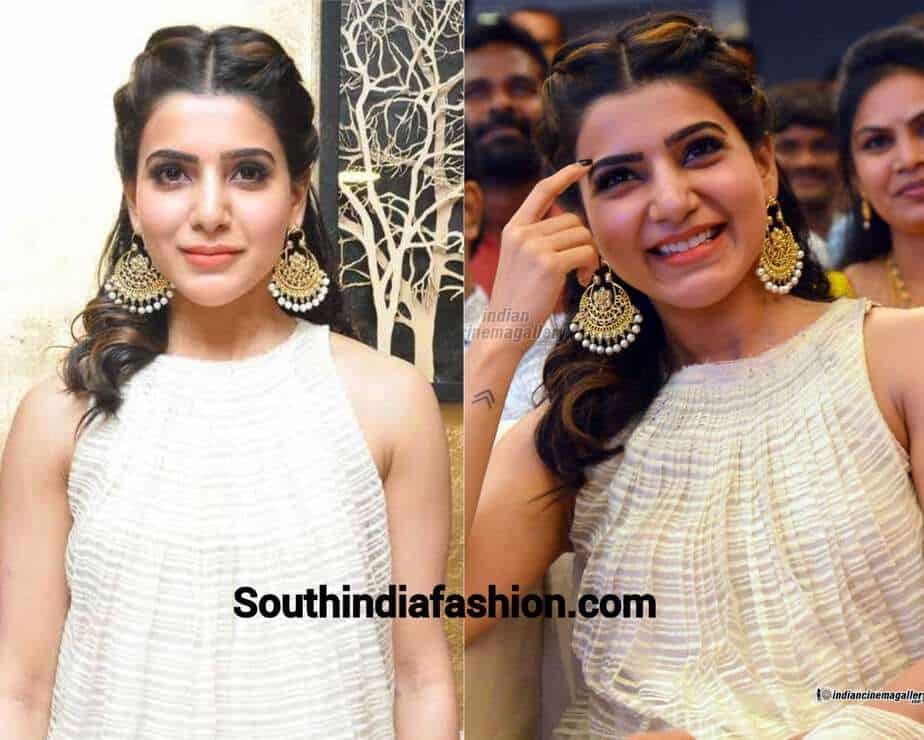 7. Messy Side Braid
For someone who wants to keep it simple, try the side parted hair with a simple messy braid. Keep the braid on one side of the head. This hairstyle can go with any kind of outfit you choose. It can be a saree, salwar or a pair of jeans, side parted messy braid is a very good option.
8. Ponytail with bangs
If you do not have much time, then you can opt for a simple ponytail. As the pony tails to make your forehead seem plain and empty, you can keep side bangs there which will spice up the look. This Samantha hairstyle looks cool with salwar suits, anarkalis and western wear.
So, these are some of the hairstyles that we love seeing Samantha Akkineni in.