Bangalore offers the widest variety of boutiques dealing in bridal wear, salwars, dresses, accessories etc. Here's a list of few of the best designer Bangalore boutiques you must visit:
10 Best Bangalore Boutiques:
1. French Curve by Anjali Sharma
Established in the year 2005 by Anjali Sharma, an alumnus of NIFT. ANJALISHARMA is a label that firmly believes in the art of making clothes and initiates exclusive Indian Bridal wear and Indian Traditional High-End Pret for women. The label is all about sustainable slow fashion and works with artisans in the interiors of Uttar Pradesh who specialize in hand embroidery namely Zardozi. The Pret line retails out of some of the finest stores in India.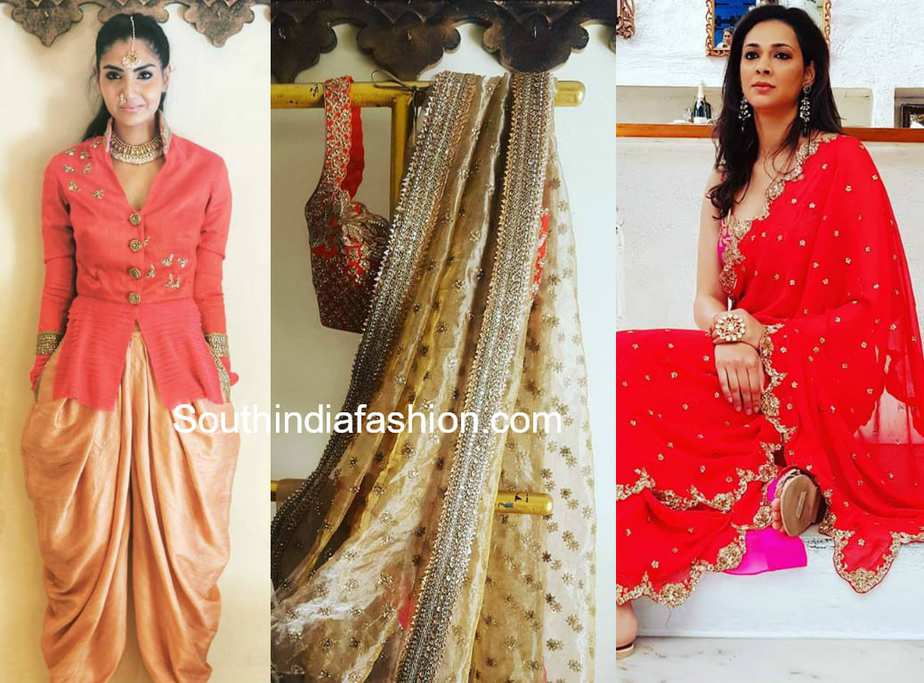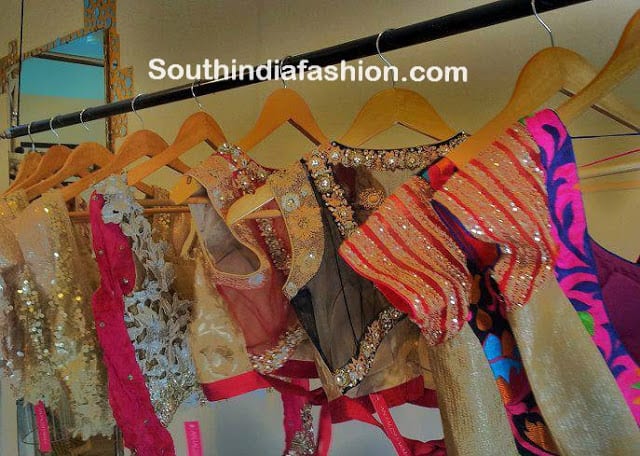 Anjali Sharma's outfits can be purchased from Anonym (Hyderabad), Oogan (New Delhi) and The Open Trunk (Bangalore)
Email: [email protected]
Facebook: https://www.facebook.com/studiofrenchcurve/
Phone: +91 80 41242231 | +91 7259647766
Address:
ANJALI SHARMA by FRENCHCURVE
27/1, Pulliyar Koil Street, Off Castle Street, Ashok Nagar, Bengaluru, Karnataka 560025
2. Needle Eye Boutique by Sakina Ahmed
This boutique is located in Bangalore and Chennai and they customize all kinds of Indian outfits suitable to your needs. But what we simply cannot take our eyes off are the embroidered bridal blouses by the creative designer. Needle is one of the best Bangalore boutiques that designs beautiful bridal blouses.
Phone: +91 98451 99032
Facebook: https://www.facebook.com/NeedleEyeBoutique/
Address: No. 6, Padma Complex, Kamraj Cross Road, Commercial Street,
Bangalore, India 560001
3. Cinnamon
Cinnamon is a multi-designer boutique located in Bangalore. They carry Indian designer labels such as Pero, Aavaran, Vivek Narang, Raw Mango and Eko etc.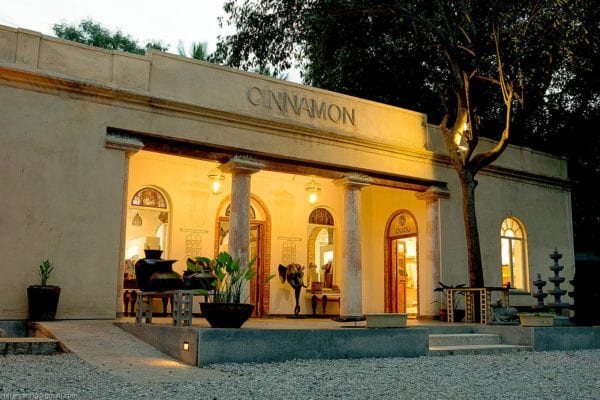 Phone: +91 80 4163 4220
Facebook Page – https://www.facebook.com/cinnamonthestore/
Address: 24 Gangadhar Chetty Road, Bangalore
4. Ranipink Studio
They beautifully customize stunning wedding ensembles of all kinds and for all ages. From bridesmaid outfits, wedding guest attires, semi-formal to formal party wear option to unique bridal wear designs, they do it all. So if you are looking for elegant and one-of-a-kind outfits, visit Ranipink Studio.
Whatsapp / Call: +91 8884620620
Facebook: https://www.facebook.com/ranipinkstudio
5. Soumya Nandivada
The label is all about enchanting bridal ensembles, elegantly handcrafted into intrinsic Indian embroideries with a modern approach.
Facebook: https://www.facebook.com/soumyanandivada10/
6. Gaurang
Known as the master of weaves, Gaurang revives textile arts like kanjeevaram, khadi, uppada, paithani, patan patola, benarasi, kota, maheshwari, Bengal weaves and translates them into niche sarees and outfits.
Phone: +91-9535793217/+91-80-41481255
Address:
Flat no 67/ 1B, 1st floor, Lavelle road, 4th cross, bangalore-560001
7. Label Tamanna
Tamanna is well known for their ornate silk collection which uses the richest of silks sourced from Banaras, Gujarat and South India. Tamanna has the widest range of wedding trousseau, semi casual and ethnic casual wear options for women.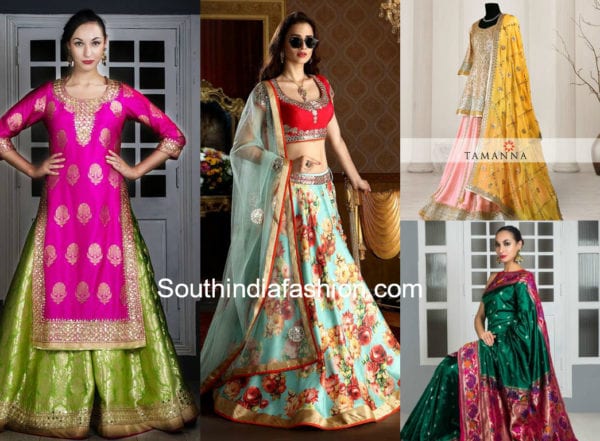 Phone: +91 80 4205 8239
Website: https://tamannaworld.com/
8. Riya Kodali
Riya Kodali is a Bespoke Design House for all your fashion needs. They customize bridal wear, Indo-Western wear etc for women, men and kids.
Phone: +91 80 4121 4372
Email: [email protected]
Facebook: https://www.facebook.com/RiyaKodali/
Address:
#52, Kormangla 4th Block Near Sony Signal, Bengaluru, Karnataka 560034
Bangalore, India
9. Collage Shop
Collage Shop India is a curated lifestyle and fashion destination, which combines the ethos of the iconic 'Indian' style with quintessential Western Fashion, its refinement, tailoring and sensibility. It offers an eclectic blend of designs and styles from a multitude of designers and an Indian twist, under one roof!
Phone: +91 97314 33001
Facebook: https://www.facebook.com/collageindia
Website: http://www.collageshopindia.com/
Address: Collage Shop India , 21/1 Wood Street , Ashoknagar, Bangalore 560025
10. Anahé
Anahe is a contemporary designer boutique in Indira nagar, Bangalore. Anahe houses collections from a multitude of designers across the country. They also customise to your fit & taste. Anahe is the ideal place for your occasion/festive wear.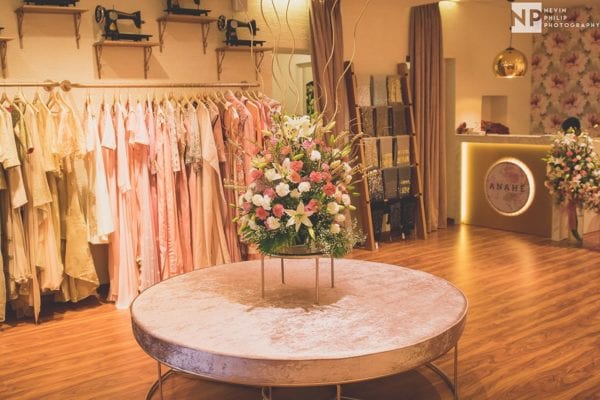 Phone: +91 78992 80808
Facebook: https://www.facebook.com/anaheBLR/
Address: 4027, 1st Cross, 13th H Main, HAL 2nd Stage, Indiranagar , Bangalore, India 560038