It is but natural if not fair to expect the kids of famous actors to enter Bollywood. We all would love to see them on the silver screen someday. But, these star kids are creating sensation even before they have signed a movie. They are in the limelight because of their charm and of course fashion sense. They have been photographed where ever they go, movies, premieres, cricket matches, parties, shopping or even the gym. We love their style and bewildered by how they get to be so fashionable at such young age.
Here are four star kids who are fashionistas even before they are actors –
1. Khushi Kapoor 
The second daughter of Sridevi and Boney Kapoor is following her sister's footsteps when it comes to fashion. She loves dressing up and looking pretty. The tall, svelte girl enjoys fashion and keeps it easy. She loves colors and is seen wearing a mélange of colors at events. We love her desi looks at weddings. At airports and other places, she keeps the look casual and simple. Watch out for this girl, because she is going to be a fashion queen someday.
2. Ananya Pandey 
The cute little daughter of Chunkey Pandey has the sweetest smile you can ever come across. She is fresh and charming. Her fashion sense isn't very complicated. She dresses up like any other pretty teenage girl. We love her in casuals and denims. At parties, she is an altogether different girl in glistening gowns and lehengas.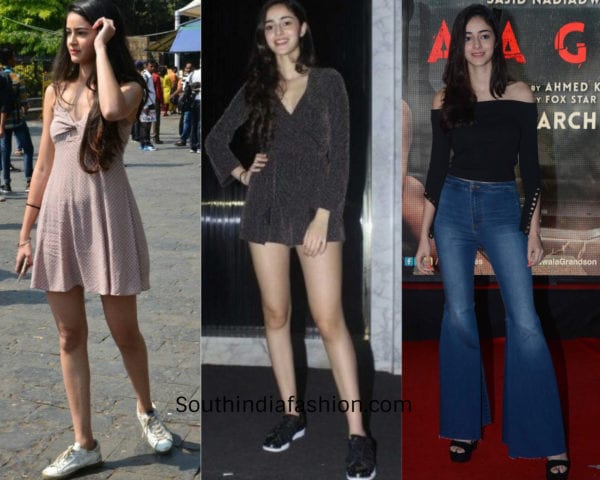 3. Shanaya Kapoor 
This one is in the spotlight for her exuberant beauty and charm. We love to have a glimpse of Sanjay Kapoor's daughter as she is painting the city red with her buddies. She is seen at parties, weddings and movies. While she prefers jeans and shorts for casual outings, we also see her in lehengas and designer clothes at special occasions.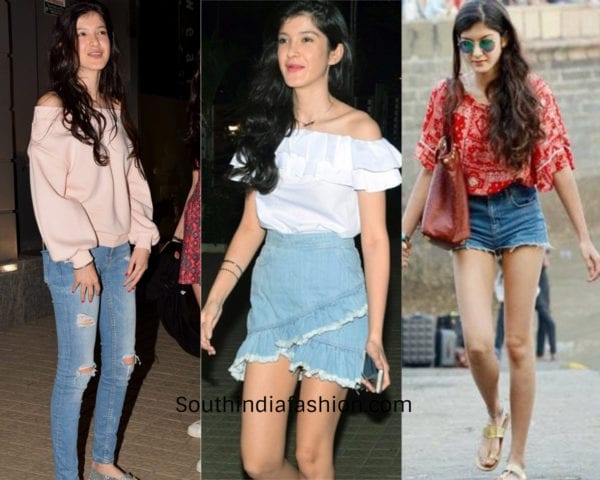 4. Suhana Khan 
As the only daughter of king Khan, Suhana has it all. Good looks, power and attention. She is followed wherever she goes by a bunch of photographers. Initially a shy girl, today the grown up teenager knows how to deal with paparazzi. Suhana even enjoys the attention at times. She is seen in casuals at stadiums watching her dad's team playing cricket. At parties she burns the floor in bright colored dresses. Weddings are of course meant for designer lehengas.
These are some star kids who are as famous as movie actresses when it comes to fashion.