The Kannada film industry has seen some promising new talent in the recent times. Along with talent and ability to act, some of the actresses also have the best looks in terms of fashion. These Kannada actresses are bold, they are beautiful and they are unapologetic about their fashion sense. Some are even experimental when it comes to trying out new kinds of outfits from lesser known labels.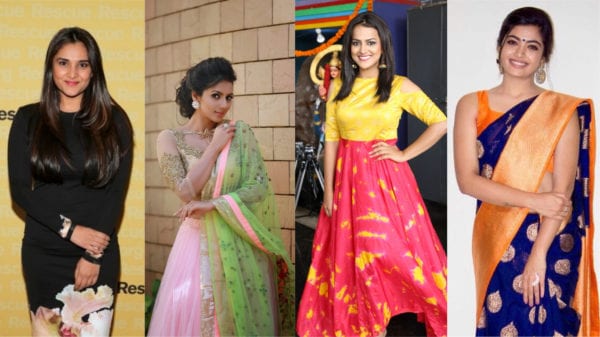 Here are four amazing actresses from Kannada who can give you major fashion goals :
1. Rashmika Mandanna 
Rightly known as the 'Karnataka's crush', this young actress has brought fresh air to the Kannada film industry. She is fresh, girly and genuine. Her fashion sense, just like her personality is young and candid. It is especially appealing to college going girls who vouch for her girl-next-door look. Rashmika is usually seen in fairytale inspired gowns during parties and events. Other times, she opts for simple, yet pleasant outfits that are not too flashy. The boys still drool over her spectacles wearing college avatar from her first movie that she often sports.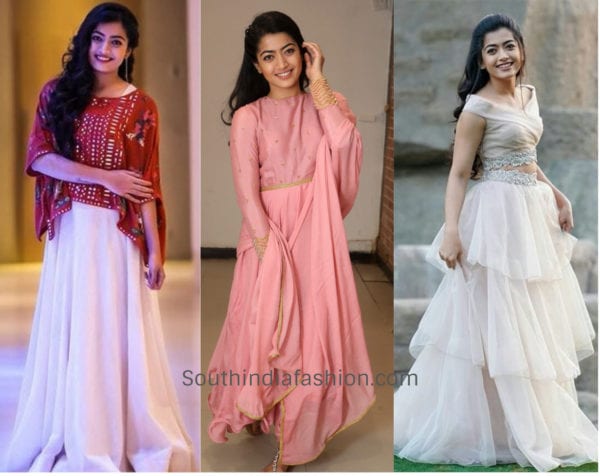 2. Shruti Hariharan 
This actress chooses her outfits just like her roles. They are classy and real. Her outfits do not feel unattainable. They are simple, yet make a statement. Shruti has been experimenting with her looks since her first movie. Sometimes it is a simple cotton saree for her, while other times she is gracing the red carpet in a stylish gown. The way she carries those huge jhumkas is quite inspiring.
3. Shraddha Srinath 
A thinker's actress, Shraddha is acclaimed of choosing only the best movies. The same can be said about her outfits too. With that trademark nose pin, she creates a look that is absolutely charming each and every time she is seen at an event. While we see her more in cottons, Shraddha has also had some great formal looks during events.
4. Ramya 
Fondly known throughout the state as the queen of Kannada film industry, this one will always remain the most favorite for the Kannada movie watchers. Though she has said good bye to movies and begun her career in politics, people still love her and follow her style. She began her career fifteen years back giving some major fashion goals to the young girls of Karnataka. Since then, she has been a trend setter be it her beautiful sarees, her chic dresses, her sharp hairstyles and everything with respect to fashion. Today she is a politician who is majorly seen in simple clothes. But her cotton and handloom sarees are a rage that women find fashionable. Her no makeup look, simple clothes and a blunt haircut are certainly been imitated by many of her fans.
These are some of the Kannada actresses who have inspired fashion trends in their fans.