Sarees are every Indian woman's love. The sarees that are woven in India are so profound, prominently beautiful and popular that they are famous worldwide. We might also be tempted to wear that pretty pattu saree of your mom's to a wedding or so, and discovered the magic of it accidentally. So now you've gotten yourself one, But how do you bring it out of the boring styling? How do you modernize it and add that western flair to bring that perfect indo-western look? Here is how, ladies!
1. It's all in the blouse
Yes. It is all in the blouse. You've got an amazing saree that looks like it's made for you. Now what? Experiment with the blouse. Try looking for the sleeveless blouses, halter neck blouses or off shoulder blouses. Trust me, these would not only look good and stylish, but are also a good investment, as you can use them on lehengas too! Wear them and flaunt your style girls!
2. Jewelry is important too
So you've seen the stereotypical way of depicting a south Indian woman in the movies and television where she wears a ton of gold jewelry. It's time to shatter those stereotypes. Go edgy and funky with the jewelry. Wear something fun, like metallic jewelry or a long necklace of pearls and rubies or emeralds. Not only will they look good, they will make some heads turn as you walk by!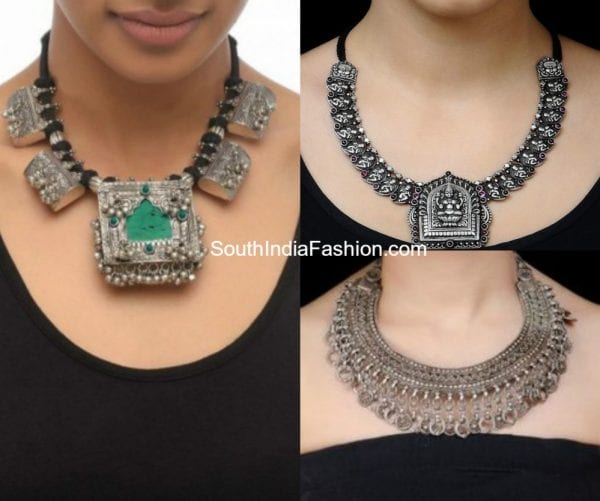 3. It's all in the style of draping
Why do you always have to drape in a old boring way? Experiment! Belt the saree, or use two pallus like Sonam Kapoor did, or use a cape blouse and put the rest of the saree in pleats. There are so many different ways to look amazing with a different type of draping of saree.
You can also make a huge difference by your footwear and makeup. Try doing your more casually, and skip the red lippie for nude lips and heavy kohled eyes or smokey eyes. Ditch the usual heels for something that falls in the block heel boots category, which will give you the edge!