Every festival reminds us of our history and how we have come about. It's a beautiful reminder of our roots and what we can pass on to our next generation. When the occasion is the regional new year then you have all the more reason to rejoice, buy new clothes and celebrate. This Ugadi go traditional with pretty half sarees.
Half sarees have again been spotted on the trends list. In the earlier days even the movie heroines used to wear some very pretty half sarees. Thanks to all those who have now revived the half saree tradition that had vanished some time ago.
The traditional half saree is so beautiful and you need to pick one of those and not a designer half saree for Ugadi. Traditional ones are those with the heavy borders and the whole ensemble in silk. Be it Kanjeevaram or Ikkat or Banarasi.
Pick up a half saree in traditional colors like red and green or blue and team it with a contrasting dupatta. If you feel that the whole outfit is way too much for you then you have all the liberty to tweak it with a simple sleeveless blouse and keep that dupatta very grand.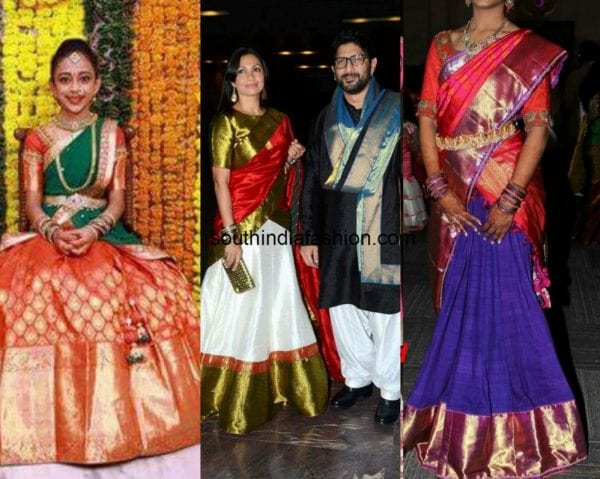 When it comes to accessorizing go with pulled back hair or try a half updo. You can add flowers or any hair jewelry based on the event. Bangles, earrings and some great makeup will get you set to winning best pic of Ugadi for sure.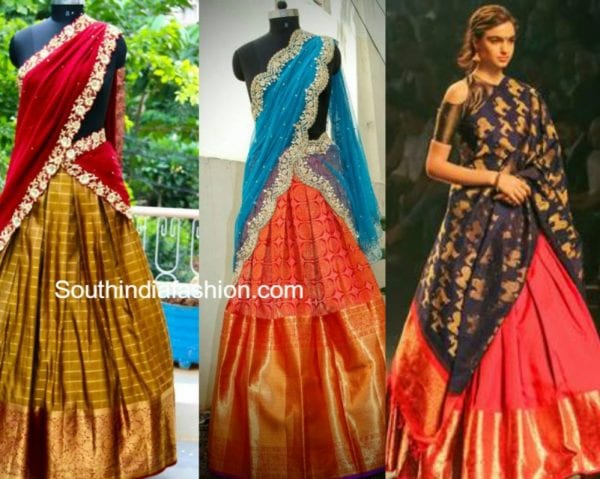 This traditional half saree is surely not a one-time wear. You can always reuse it for a wedding or any formal event that requires you to go ethnic. Since the half saree is way easier to run around with than a saree, you will be far more comfortable in this.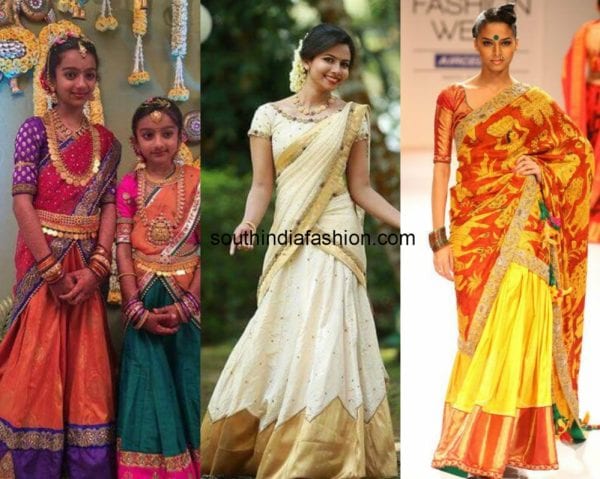 Try out a traditional half saree this Ugadi and rock it!!
Pics Source: Pinterest