As we hop onto our designer diaries train let us take a stop at Hyderabad. Here there are so many popular designers. One of the most awesome designers who is a perfect mix of trend and tradition is Anushree Reddy. She is a perfect "girl" designer who does stuff that every girl would fall in love with. Florals, Pastels, Zardosi,  the entire package.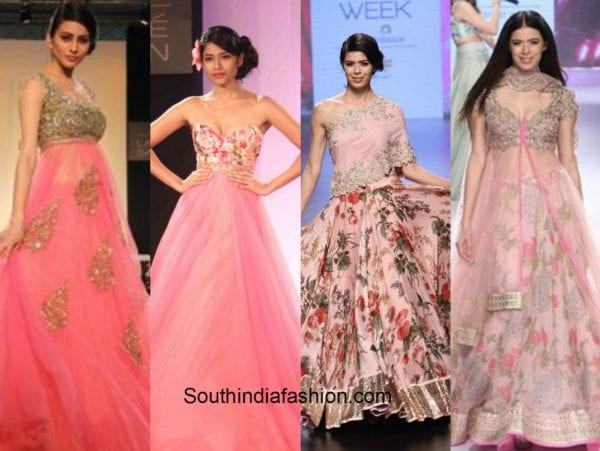 Every outfit of Anushree Reddy is something that a girl will want to give a special place in her wardrobe. Her lehengas are something that you can surely wear as a bride even though it does not have that much bling. The charm is provided by the beautiful zardosi work, that is almost a must in every dress, a work which she is rather partial to. She has the new age girls in mind and works around them when she makes an outfit.
Apart from the fact that only a bride can wear Anushree Reddy, these make perfect bridesmaid outfits too. The florals and the perfect colors that complement them makes it the apt outfits for the gang of girls who make the pictures beautiful at weddings!!  One of our favorites is also a hit with the celebs. It is the floral lehenga that was worn by Bipasha at her mehendi!!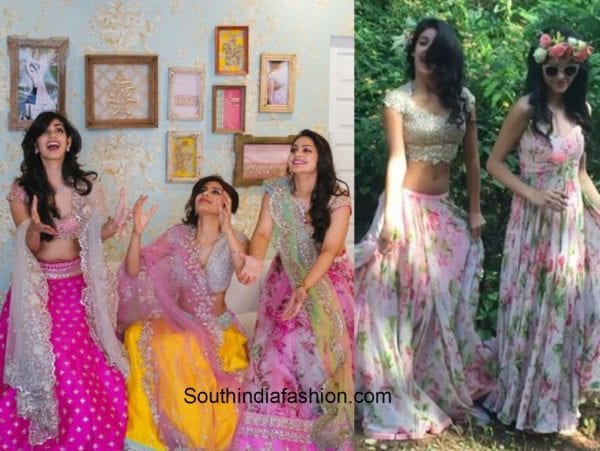 Not just lehengas and not just florals. Anushree Reddy Anarkalis are totally one of a kind. The fabrics and cuts are very different and can be carried off for any glamorous occasion. The same is applicable for Anushree Reddy sarees. She uses very fine fabrics and has a penchant for raw silk which can be seen throughout her various collections.
So if you are a bride to be, do not limit yourself to an Anushree Reddy lehenga for one of your pre wedding festivities. Pick up a full length dress, an Anarkali or a saree for your trousseau. Her designs are one of those kinds that has a timelessness in them. There is one thing that surely has to be said. No one does florals like Anushree does, right??