What is that about Sabyasachi that every Indian woman wants to have at least one outfit from his collection safely tucked away in her wardrobe? Is it to wear it to the next wedding? Is it for her trousseau? Or is it the simple fact that Sabyasachi knows that each woman is a queen and his collections are all proof to the fact that he knows to treat women like royalty?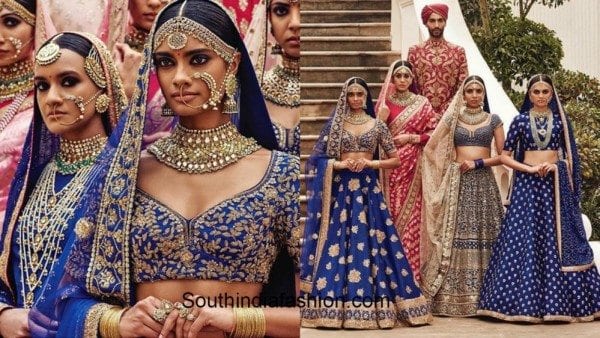 Whatever the reason is you should have a Sabyasachi outfit. Be it a lehenga, a saree or a suit all his outfits have a timeless charm to it. If you are a person who keeps away clothes for the next generation believe it they will thank you even after generations together. The timeless beauty of these clothes make you feel totally transformed when you wear one. You invariably become more graceful feel more gorgeous and gives you that special glow. Jewel hues like blue, green and gold have always been a favorite and it has been well shown in all the designs.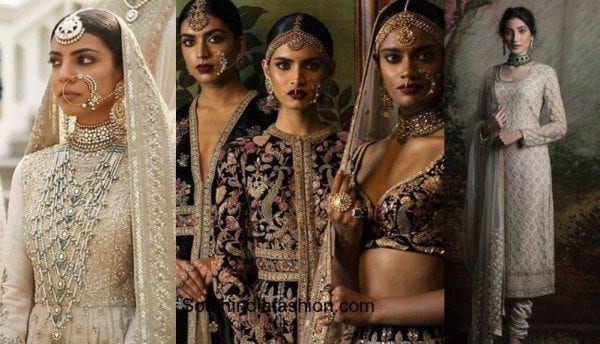 For each of the wedding festivities you could segregate outfits from the collection based on colors and themes.  From fun mehendi outfits to wedding lehengas to sarees for the reception you will it all.
If you are going to be a part of a wedding as the Blushing bride herself or the bridesmaids or you are the bride's sister, friend you really need to pick up a Sabyasachi lehenga for one of the festivities. If you feel a lehenga is not up your alley then go ahead and check out his wonderful saree collection. You will be floored. The colors used, the work done everything is so unique and rich and Sabyasachi gives a lot of importance to everything being very intricate.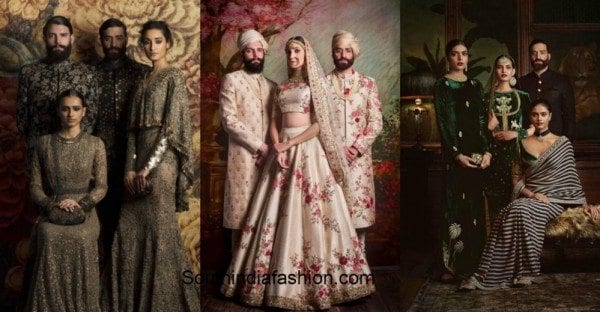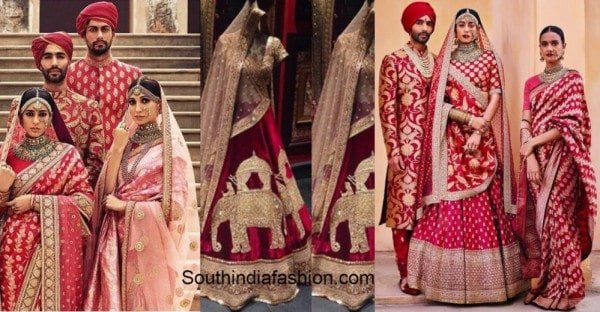 If you feel these are too heavy for you there are much lighter Sabyasachi options. You can choose from a wide range of Sarees, Anarkalis, Shararas and much more.
Sabyasachi has a huge fan following in Bollywood. A lot of our B town beauties opt for Sabyasachi outfits for weddings, parties and award functions. Apart from that he designs for movies as well like Black, English Vinglish and many more. Even the Hollywood divas like Reese Witherspoon love the designer.
Still looking for reasons? We are sure you are already doing your Sabyasachi shopping now!!!
You can shop Sabyasachi collection online HERE or HERE!!