Lace is one fabric that's always trending no matter how many years, decades it has been since it was first used. With all its intricacy and beauty, we can never really get over it or stop using it. Just like lace add plenty of charm to dresses, sarees and salwars, beautiful blouses can be made out of lace that will look beautiful unto themselves while also adding a whole lot of glamour to our saree attire.  And that's every reason why you should take inspiration from some of these gorgeous designs of lace blouses and try them out!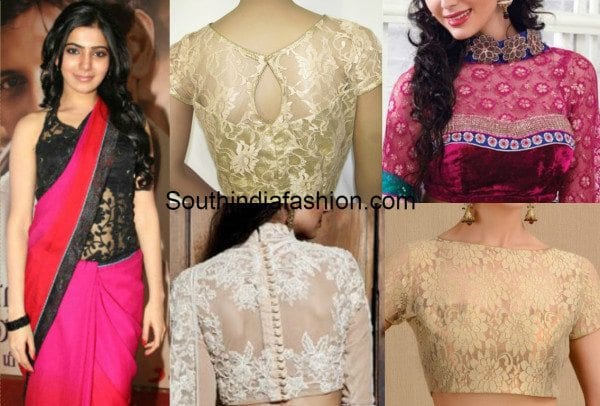 One of the best ways to wear a lace blouse is by going full-sleeved. That helps them work out their charm in the best measure on your saree attire.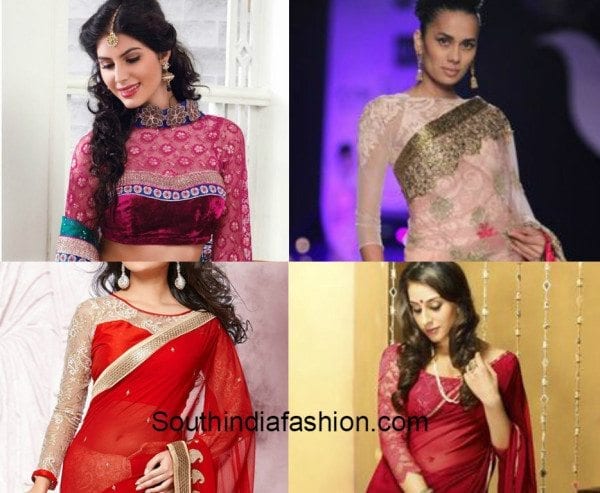 Whether you go lacy in the back or on the sleeves or at the neck, lace blouses never fail to look gorgeous.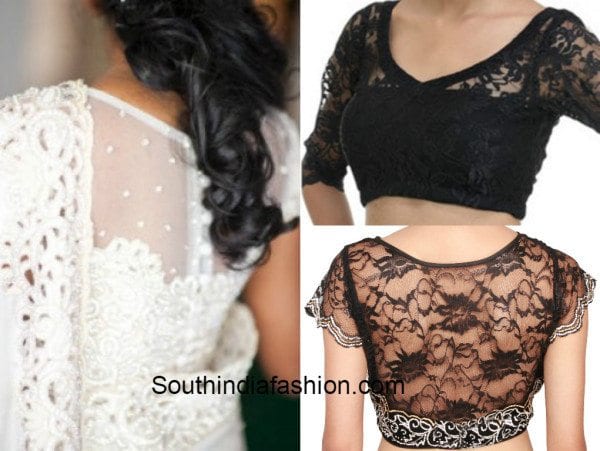 The most-used and the most classic of of lace blouses are of the colors black, white and gold. They go with nearly all of your sarees and hence are a wardrobe-essential especially if your wardrobe is loaded with sarees.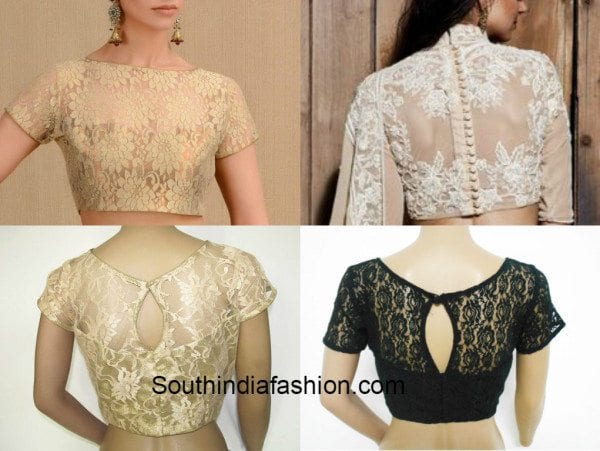 Bodice lace blouses are a trendy wear to wear your lace blouses and look great especially with saree gowns.
Let these Bollywood divas give you some lace blouse inspiration with their pretty lace blouses.
Need more reasons to add a lace blouse to your wardrobe? We'd guess not!