Brocade, in all forms that it takes, adds grandeur and elan to an outfit. Brocade blouses, hence, are the best way to add elegance to your sarees, be it kanjeevarams, cotton sarees or silk sarees. And work done on these brocade blouses can only add to all the beauty that they already exude – provided that it is done in beautiful and well crafted out designs. Here are some gorgeous brocade blouses with work to give you a good amount of inspiration for the wedding season that lies ahead. Scroll on and check them out!
Subtle designs of gold work and intricate designs of stone work add a lot of beauty to brocade blouses and here's proof!
Going high-collar can rev up the beauty of your brocade blouses as well and this can get better if there's some work done at the collar of the blouse.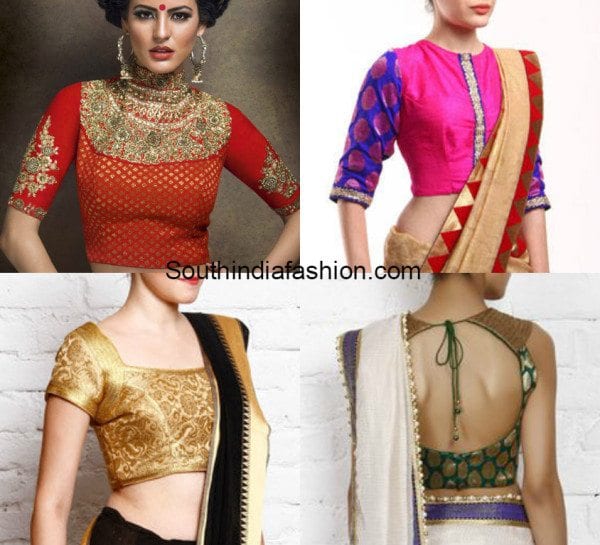 Depending on the kind of saree that you're choosing wear along with your brocade blouse, mirror work makes your brocade blouses look good as well.
Got more ideas and pictures of brocade blouses with work done them? Don't forget to share them with us!