Aishwarya Lekshmi graced the pre-release event of "King of Kotha" in a mesmerizing ensemble that left everyone in awe. The event, buzzing with excitement and anticipation, was made even more special by Aishwarya's stunning mustard yellow and gold Banarasi lehenga, which was perfectly paired with an intricately embroidered sleeveless blouse and a matching embroidered organza dupatta featuring delicate scalloped borders. Her attention to detail extended to her choice of statement earrings, wavy hair, and a bold brown lip, completing a look that epitomized grace and sophistication.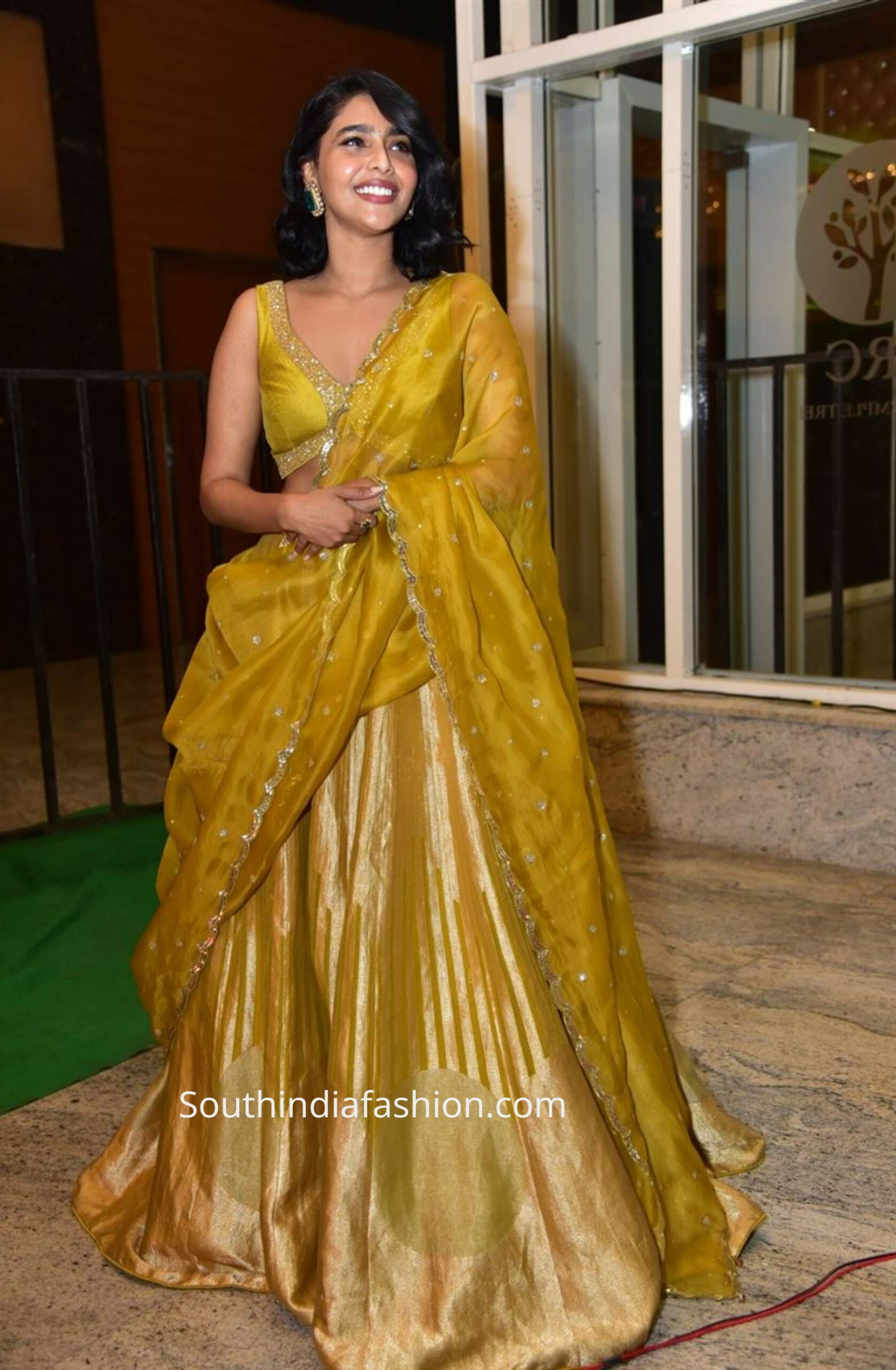 Aishwarya Lekshmi's fashion choices have always been a topic of admiration, and this occasion was no exception. The mustard yellow and gold Banarasi lehenga she chose showcased her keen sense of style. The rich Banarasi silk fabric exuded opulence, and the intricate gold zari work added a touch of traditional charm to the ensemble. The choice of mustard yellow was a refreshing departure from the usual color palettes seen at such events, making Aishwarya stand out effortlessly.
Complementing the lehenga was the exquisitely embroidered sleeveless blouse. The intricate detailing on the blouse resonated with the grandeur of the lehenga. The sleeveless design added a modern twist to the traditional attire, allowing Aishwarya to strike a perfect balance between classic and contemporary fashion.
The matching organza dupatta stole the show with its delicate embroidery and scalloped borders. This dupatta not only added a layer of elegance to the outfit but also showcased Aishwarya's attention to detail. The scalloped borders added a whimsical touch, elevating the overall look and making it a true work of art.
Aishwarya's choice of accessories perfectly complemented her ensemble. The statement earrings she adorned added a touch of glamour without overpowering the intricate details of her outfit. Her wavy hair cascading down her shoulders added a soft and romantic touch, enhancing the ethereal aura she exuded.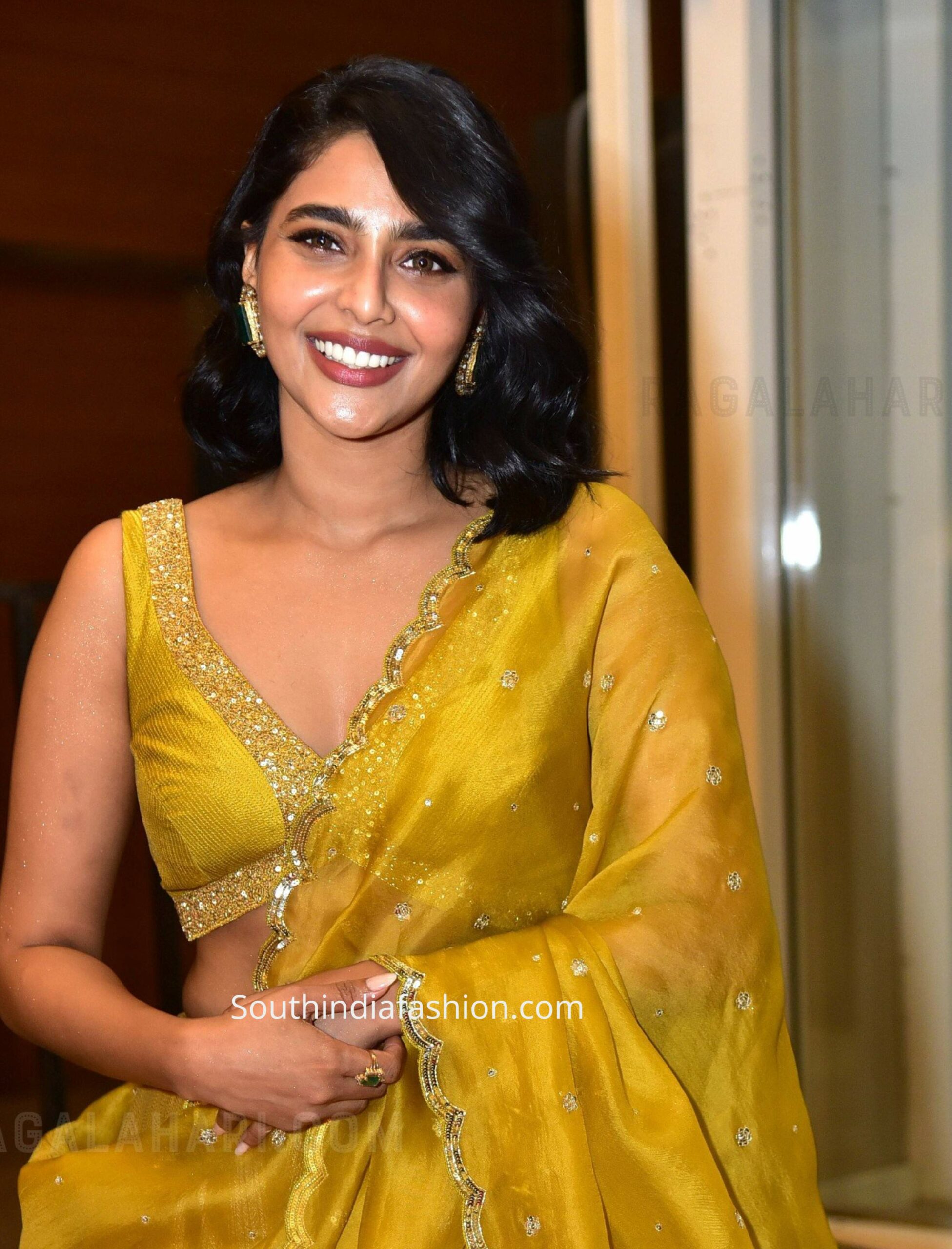 Aishwarya's makeup was a masterful stroke, enhancing her natural beauty. The focal point of her makeup was her bold brown lip color, which added a contemporary twist to the traditional look. The lip color not only tied the entire ensemble together but also added a modern edge to the timeless outfit.